SPECULATION: Is the Force in Balance in Star Wars: Episode 7?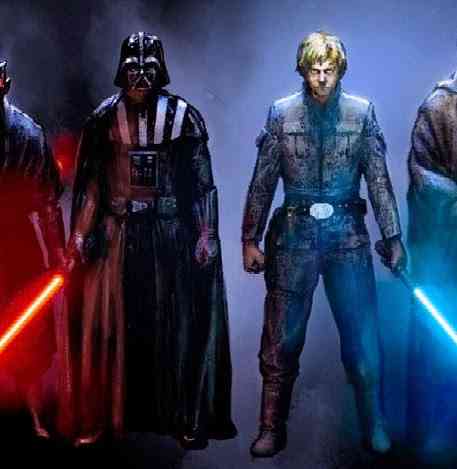 Okay, so part of the great fun and excitement of a new Star Wars trilogy cycle is speculating about all the minutia that may or may not have any relevance whatsoever on the upcoming movie. So one burning question on my mind — What is the Balance of the Force as we enter Episode VII? Find out after the jump.


Anyone who's read Star Wars 7 News will know by now that I tend to mention mythology from time to time. Understatement. Well, I know people don't always like to get all hung up on the mythical relevance of everything, but that ship has sailed, folks! Star Wars IS mythology. Joseph Campbell, mentor to George, defined the monomyth, or "hero's journey," like this:
"A hero ventures forth from the world of common day into a region of supernatural wonder: fabulous forces are there encountered and a decisive victory is won: the hero comes back from this mysterious adventure with the power to bestow boons on his fellow man."
This basic story structure is the basis for virtually every story man has ever told — a person, the hero, attempts a goal and must go through challenges and overcome them as well as enemies and then imparts what he has learned to his people. George's life echoes the monomyth, he's fought his battles with Hollywood, he's won his boons, and he's imparted his knowledge, saying this trilogy is a "passing of the torch" as the Big 3 from the Original Trilogy pass on what they have learned to the new generation. So, too, George passes his torch, his legacy, on to a new generation of filmmakers. Apropos.

In this mythical vein we must re-visit the concept of "the Force." In our article on the Inquisitor, we first mentioned the "Mortis Arc" from The Clone Wars. It is important for the fans to know and understand this arc in order to understand the universe and the Force according to George Lucas.
Recall this symbol:

This is a symbolic representation of the universe broken into its simplest form and is obviously derived from the Taoist Yin-Yang seen here:

As the Yin-Yang is a symbol of BALANCE and harmony, so, too, is the Mortis symbol. They each depict the same exact thing. This is represented in "The Ones" from Mortis:

It should be understood that mythology is simply the exploration of grand concepts and ideas put into human form so that we can psychically absorb and digest them easier. Humans have done this since the beginning of our time. This is called "anthropomorphism" as Wikipedia defines:
Anthropomorphism, or personification, is attribution of human form or other characteristics to anything other than a human being. Examples include depicting deities with human form and ascribing human emotions or motives to forces of nature, such as hurricanes or earthquakes.

The Ones are a personification of the following concepts — The Father equals the Universe. The One. The whole circle or disk. He is the All from which all else is born. This is what Obi-Wan Kenobi taught Luke in Episode IV:
"The Force is what gives a Jedi his power. It's an energy field created by all living things. It surrounds us and penetrates us. It binds the galaxy together."
The Father is the Universe and the Universe is the Force. I've read a lot of confusing ideas on the internet as to what fans think the Force is. Yes, it is the universe, prevalent in all things. Yes, it is a tool to be used for either good or evil ends. Some falsely believe that the Force can be neither good nor evil. This is not true. There is clearly a dichotomy — a splitting into two — which is a natural byproduct of the universe. For instance we would not know light without its opposite darkness. There is good and its opposite evil. Right and wrong. Left and right, up and down, and man and woman. The struggle for balance is what gives the universe its life, its motion (expansion) and keeps it from collapsing. Thus, the dichotomy allows for the PATHS to the Light or the Dark Side. This is a fundamental concept of many religions, philosophies, and traditions, for example Taoism which explains the Yin-Yang thusly:
"Yin-Yang is a deeply rooted concept in Taoist philosophy, representing the constant state of change or duality in the universe forming a whole. It describes how opposite forces are interconnected and mutually dependent in the natural world; and, harmony is only achieved when the two forces combined, are in balance."
From the Father were born his children, which represent the Light and Dark aspects of the Force. The Light Side of the Force is represented in the Daughter.

And the Dark Side of the Force is represented in the Son.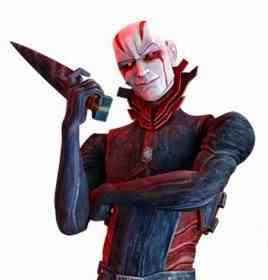 When Anakin, Ahsoka, and Obi-Wan go to Mortis they confront the Ones, gripped within the eternal struggle for domination, which they never achieve, hence balance. However, during this struggle Anakin is given a test, to make a choice to either join the Light Side or the Dark Side. He chose the Dark Side. By the end of this arc the Daughter, the Father, and the Son have died. Don't be confused by this as their "deaths" are merely symbolic of the cyclical nature of all things, a concept that the

Buddhists

and Hindus have taught for hundreds of years.
Cycles of life and death can be likened to the alternating periods of sleep and wakefulness. Just as sleep prepares us for the next day's activity, death can be seen as a state in which we rest and replenish ourselves for new life. In this light, death should be acknowledged, along with life, as a blessing to be appreciated.
Just as the Son and the Daughter fought for the "upper hand" in the eternal struggle, which creates the balance, so, too, the Jedi and Sith fight an eternal war. As the Mortis arc taught us, neither side can accept the existence of the other. Every living creature exists within the field called the Force. Sentient beings of all races are Force "attuned" whether they believe it or not. Yes, even Han Solo!
Qui-Gon Jinn taught this to Anakin Skywalker in Episode I:
Anakin Skywalker: Master, sir, I heard Yoda talking about midi-chlorians. I've been wondering…what are midi-chlorians?
Qui-Gon Jinn
: Midi-chlorians are a microcopic lifeform that reside within all living cells and communicates with the Force.
Anakin Skywalker: They live inside of me?


Qui-Gon Jinn: In your cells, yes. We are symbionts with them-
Anakin Skywalker
: Symbionts?
Qui-Gon Jinn
: Life forms living together for mutual advantage. Without the midi-chlorians, life could not exist, and we would have no knowledge of the Force. They continually speak to you, telling you the will of the Force. When you learn to quiet your mind, you will hear them speaking to you.

Anakin Skywalker: I don't understand.

Qui-Gon Jinn: With time and training, Annie, you will. You will.
I don't think I've ever seen so much consternation as I have over such a trivial label. Nothing about the midi-chlorians negates, harms, or contradicts what we know about the Force in any way. The midi-chlorians reside in all living cells. They surround us, penetrate us, and bind the galaxy together. They are the Force and, as we have seen, the Force is the universe. Essentially the midi-chlorians are the basic possible constituents of the Force. So light has its photons, gravity has its gravitons and quarks, bosons, and neutrinos all exist in this universal pool of subatomic particles. Sure, this isn't Star Trek, but having midi-chlorians doesn't detract from the fantasy. It's important to understand the midi-chlorians in order to understand the balance of the Force. As we learn Anakin Skywalker has a high count:
Obi-Wan
: Strange. The transmission seems to be in good order, but the reading's off the chart…over twenty thousand.
Qui-Gon
: (almost to himself) That's it then.
Obi-Wan
: Even Master Yoda doesn't have a midi-chlorian count that high!
Obi-Wan
: What does it mean?
Qui-Gon Jinn wasn't sure at the time but he would soon come to believe that Anakin Skywalker was "The chosen one who will bring balance to the Force," according to this Prophecy:
In the time of greatest despair,
a child shall be born
who will destroy the Sith
and bring balance to the Force.
Aside from the whole midi-chlorian "controversy," one of the single greatest sources of confusion and controversy comes from the Prophecy of the Chosen One. To clear things up straight away George Lucas has said himself that Anakin Skywalker IS the Chosen One:
There should be no more confusion. As I mentioned in the article about
Darth Plagueis
, his meddling with immortality caused a reaction by the Force, which created Anakin via a virgin birth. Anakin's midi-chlorian count was exceptionally high for two distinct reasons: First, it was necessary in order to help balance the Force against the Light Side immediately (meaning during the Prequel era.) And second, it was so that he would be powerful enough to deal with Darth Sidious. Before we dissect Anakin and his Prophecy, we must first look at the state of the universe that gave his rise.
In the time of greatest despair the galaxy was falling to a corrupt senate, being over-run by conglomerates like the Trade Federation and the Banking Clan, and innocent planets were over-run by these manipulative, greedy entities. The Jedi, guardians of peace and justice in the galaxy, were allegedly the dominant force. Yet, why then so much corruption and warring? The Jedi had become widespread, complacent, and arrogant. In their arrogance they failed to see the Sith — never really extinct — slowly rise to exact their revenge. In simpler terms — the Force was wayyy out of balance.


Imagine a see-saw. If you have one person on one side of the see-saw it becomes completely out of balance and the person does not move. Put an equitable person on the other side and you have balance and can therefore struggle (fight) each other to gain the "high ground" so-to-speak.

The Jedi Order, which numbered at least in the thousands, tilted the balance of the Force wayyy in their favor. Remember that ALL living things have Force "attunement," but especially sentient beings. Remove the Sith and you have one person sitting on a see-saw. BUT the Sith are every bit as much to blame for this imbalance as the Jedi, through their "Rule of Two."

The Rule of Two was instituted because the Sith are selfish, power hungry, greedy, untrustworthy, and evil. They would just as soon kill each other as they would Jedi. So in their foolishness they made it easier for the Jedi to destroy them with their in-fighting. They eventually instituted a "Rule of Two." The exact details of this are unimportant at this time, it only matters that the Sith used it and the Jedi believed it.

Darth Plagueis destroyed the "Rule of Two." Not that it was ever really adhered to. His Master, Darth Tenebrous, was training a secret apprentice, which Plagueis defeated. Plagueis eventually took Palpatine as his apprentice. all-the-while Palpatine was training a Zabrak named "Maul." Sidious killed Plagueis (we think) and took Maul for his apprentice, all-the-while recruiting Count Dooku AND Syfo Dyas. Maul dies (so we thought) and Sidious takes Dooku. Then Dooku takes Asajj Ventress as his unofficial apprentice, with Sidious' blessing. Sidious recruits and grooms Anakin and eventually has Anakin kill Dooku and take his place. After the Empire has been formed we know that Sidious has Vader while someone is training the Inquisitor. Then Sidious attempts to turn Luke Skywalker to take Vader's place, all-the-while rumored to have a secret apprentice.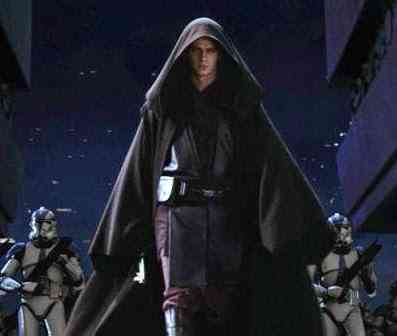 "A Prophecy that Misread Could Have Been."
Now this is where it gets really interesting as what Master Yoda suspects is true — misread AND mis-interpreted. The Prophecy is actually fulfilled twice! Anakin was created because of Plagueis, bending the limits of the Force, with his unnatural abilities. But the Force is still out of balance in favor of the Light Side. In order for Anakin to bring balance to the Force he had to set up the conditions to make it possible. In which case he needed to first help the Sith wipe-out the Jedi, which he did, almost completely.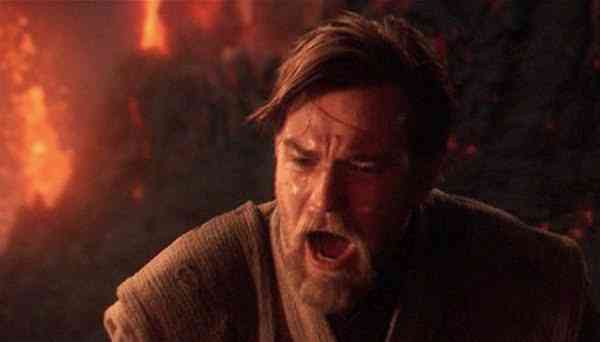 During their Duel on Mustafar, Obi-Wan illustrates the confusion of the Jedi Order about their own Prophecy:
"You were the Chosen One! You were supposed to destroy the Sith, not join them! Bring balance to the Force, not leave it in darkness…"
This is a myopic view of things, of course. How could destroying the Sith bring Balance to the Force? Had Anakin destroyed Dooku and Sidious, the Force would still have been far out of balance in favor of the Light Side's Jedi [extreme.] An answer would have been produced by the Force to counter it — it was, in fact, produced as Anakin and he had to sacrifice himself and a lot of good people in order to ultimately fulfill the prophecy.
As of Episode IV we have only two Jedi known to be alive — Obi-Wan Kenobi and Yoda. Luke and Leia are strong in the Force. Two Sith survive — Sidious and Vader. (Asajj Ventress, while we don't know her whereabouts, could still be alive.) This renders the "playing field" pretty even, until Vader kills Obi-Wan and then Yoda dies. Then Luke becomes the last of the Jedi and the next to last hope. And then, of course, Luke redeems Anakin who kills Sidious and then dies, leaving just one powerful Force being in the galaxy with his sister untrained, but strong, and a potential Dark Side user in Ventress (and perhaps even the Inquisitor still at large.) In other words, Anakin fulfills the Prophecy a second time and brings balance to the Force.
This is where we stand at the end of Episode VI — as far as we know, the Force in Balance. From this point on going through the 35 years leading into Episode VII we think the Light Side starts to dominate again as Master Luke Skywalker begins to re-build the Jedi Order at the behest of Master Yoda in Episode VI:
"Remember, a Jedi's strength flows from the Force. But beware. Anger, fear, aggression. The dark side are they. Once you start down the dark path, forever will it dominate your destiny. Luke… Luke… do not… do not underestimate the powers of the Emperor or suffer your father's fate you will. Luke, when gone am I… the last of the Jedi will you be. Luke, the Force runs strong in your family. Pass on what you have learned, Luke. There is… another… Sky… walker."
And, of course, George Lucas had many ideas for what would come after Episode VI, but here was one particular iteration, according to Mark Hamill about a conversation he had with George in 1976:
"Twelve movies! Out on the desert, any time between setups… lots of free time. And George was talking about this whole thing… 'Um, how'd you like to be in Episode IX?' 'When is that going to be?' '2011.' […] I said, 'Well, what do you want me to do?' He said, 'You'll just be like a cameo. You'll be like Obi-Wan handing the lightsaber down to the next new hope.'"
It appears as though Luke and company will thankfully have more than cameo roles in

Episode VII

:
According to multiple insiders, the reason for the parting of ways was not due to a timeframe issue, as has been reported, but rather due to a difference of opinion of which characters to emphasize. Arndt is said to have focused on the offspring of Luke Skywalker (Mark Hamill), Han Solo (Harrison Ford) and Princess Leia (Carrie Fisher), with the original trilogy's heroes taking on supporting roles. Abrams, however, wanted Episode VII to focus on the classic trio of characters, so audiences could have one more chance to enjoy them before a fitting send-off. The new characters, the offspring, will now be in supporting roles, according to these sources, and take center stage in Episode VIII and IX. Some characters have disappeared from the Arndt script and new ones are being added.
Despite Leia being strong in the Force, I would doubt that she ever was trained as fully as Luke. I would expect to see her in some sort of political role instead. However, her child (or children) will of course be very strong in the Force as well. And reports thus far suggest that

Daisy Ridley

is playing the Solo daughter formerly known as "Jaina Solo:"

And purely speculating, based on the table read photo from April 29th, I would guess that Andy Serkis is going to be playing a Jedi Master as well, probably an alien that he can perform with motion-capture and prosthetics. Serkis' character is most likely Luke's first padawan, although it remains to be seen what structure Luke institutes for his New Jedi Order. Will he call apprentices "padawans?" Will he recruit them young or institute an age limit before training? Can a Master take more than one padawan?
Sir Isaac Newton

famously posited his Third Law (of Motion) in which he stated a universal truth —

For every action, there is an equal and opposite reaction.

This absolutely defines everything we've been discussing. Forces always come in pairs.
So while it looks like the Light Side is growing with Luke, "Jaina", Serkis' alien Jedi and perhaps even John Boyega's character as well, we should expect there to be an equal answer in the form of the Dark Side, perhaps from the Inquisitor, Asajj Ventress, Darth Plagueis, and maybe even Sidious as a Sith Spectre. The "Rule of Two" defunct and obsolete, it becomes clear that the Sith or Dark Side users need an army as well. And while NOT strictly Sith could this be our first glimpse of Mother Talzin?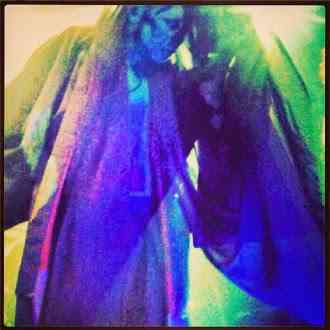 Strong resemblance . . .
Or perhaps another Dathomiri Night Sister? There is no OFFICIAL word about this particular photo and it very well might prove to have nothing to do with Episode VII, especially since it was released through unofficial channels. That said, the Night Sisters would prove an interesting twist on villainy for our our heroes. The Night Sisters, in case you're unaware, are Force sensitive practitioners of magic, or, in Mother Talzin's case, shadow magic. And it should be noted that Mother Talzin existed beyond the corporeal realm, almost as a phantom.
Whether Sith or not, Dathomiri Night Sister or not, expect to see a Legion — we are Legion, for we are many — of Dark Side practitioners to fight the New Jedi Order in the eternal fight to maintain the balance of the Force.