UPDATE 2! Rumor: Is Ray Park Involved With Star Wars 7?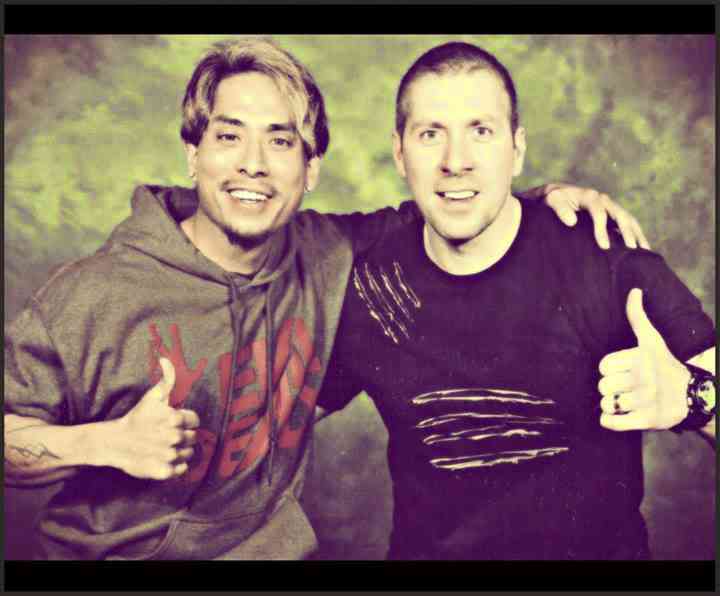 Rey-Phillip Santos, the person who posted a few days ago the picture with the mysterious creature tagged #darkside and who is listed on IMDb as an Episode VII production staff, shared another interesting image…
Possible SPOILERS!
(May 27, 2014)
This time Santos posted an image (above) with actor Ray Park who played Darth Maul in The Phantom Menace and is also famous for his acrobatic skills. The image is named "The Sith".
The image is not new but could this be another hint at Park's possible involvement with the movie? I'm not saying that Park will again play a Sith in Episode VII. Still, his possible appearance will not be surprising at all. He has great fighting and weapon wielding skills. Also he could very well play any character (from an alien to a regular human) in the movie or even they can use him as a stunt double.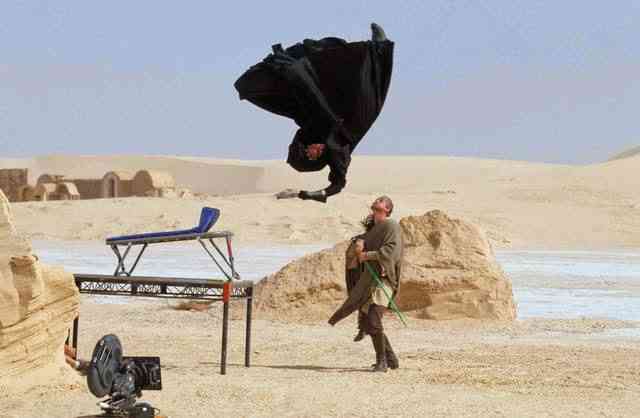 The Phantom Menace
For now take this one with a huge grain of salt but still have it in mind.
Thanks to @Slewnay for the heads up.
And ICYMI here's the image Santos previously posted: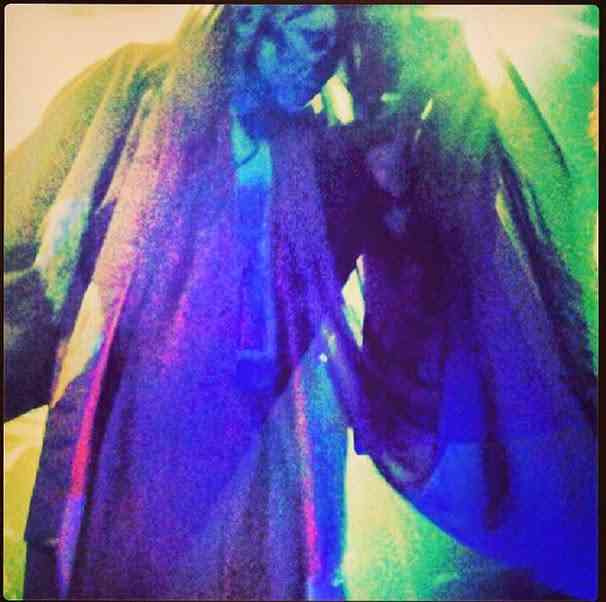 UPDATE!
(May 28. 2014)
Here's another image posted by the same guy:
It's tagged "Stargate Atlantis" and it's obviously from that movie where Santos is credited as a stunt performer. There is a slight resemblance between the two creatures. So is it possible that this guy is just looking for attention? Could be. Still he has many credits as an actor, choreographer, production assistant etc.
UPDATE 2!
(May 30, 2014)

Okay let's put some more fuel to the fire. Now Rey-Phillip Santos has either deleted or made private his Instagram and Facebook accounts because you can no longer see the stunt video (you can still see it here) and the picture tagged darkside. Also his other photos (including the one with Ray Park) are removed. Here's their previous location:
And his name is still listed on IMDb as an Episode 7 production staff.
While this new update kinda gives some credibility to the guy still take it with the usual amount of salt and treat it as a regular rumor. But have in mind that the darkside creature that Santos posted has a strong resemblance with Iain McCaig's unused concept art of a Sith Witch from The Phantom Menace. Very often unused concepts from previous movies are used in future installments. That might be the case here too.

More on that story you can find here!