UPDATE 2! J. J. Abrams on Luke, the Upcoming The Force Awakens Promo Campaign, and Darth Vader's Grandchildren.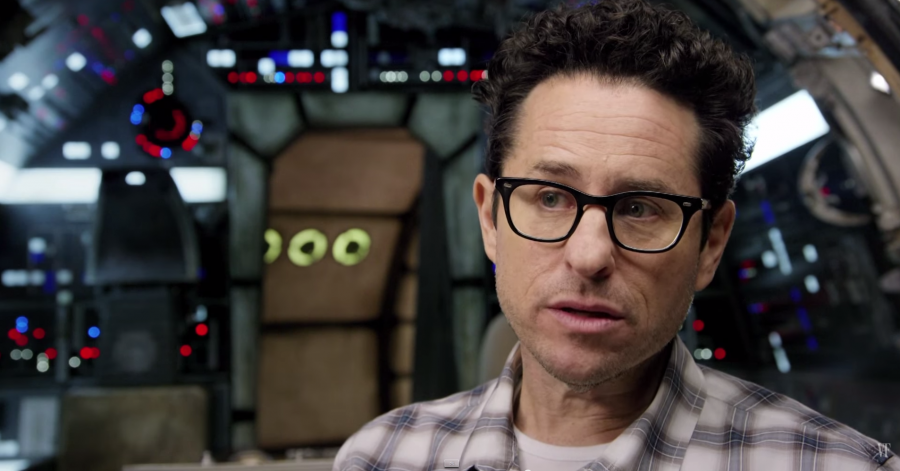 Star Wars Episode VII: The Force Awakens director J. J. Abrams was recently interviewed by The Sydney Morning Herald. In the video, he clarifies why there's not a (new) shot of Luke in it, how much more work needs to be done on the film, and a status update on John Williams.
His statement that Luke's absence was "no accident" (even though the cloaked figure resting his hand on R2-D2 is strongly been implied to be Luke) strongly indicates that his mysterious appearance in the film must be at a crucial moment in the story – presumably, something so important that even hinting at it would be seen as a huge spoiler. The final cut and being expected to be finished within three or four weeks from now isn't too surprising, either – most movies tend to have their final cuts submitted about half a month before the official distribution of the movie, so that means that The Force Awakens should be done with more than enough time to spare for its mid-December release. John Williams will apparently be making one more pass around to record the score of the film before that time is up. Also a good sign – J. J. Abrams has noted that he's seen enthusiasm toward the movie from people who aren't even big fans of Star Wars.
Watch out, Jurassic World – it looks like you've got a serious competitor for the title of the most profitable movie of 2015!
UPDATE!
3 weeks ago, when we first told you when to expect the first full Star Wars: The Force Awakens trailer, we also told you that it will be the last one. Now J.J. Abrams himself confirmed this in another interview with ExtraTV:
So in the next 50 days you can expect only commercials and TV spots for TFA! This is great news! Finally, a movie that didn't show its entire plot in the trailers and TV spots.
UPDATE 2!
In another video, this time from Vanity Fair, J.J. Abrams gets to answer multiple questions from all kinds of people. Surprisingly the maker himself – George Lucas also got a chance to ask J.J. the curious question "What happened to Darth Vader's grandchildren?".
Anyone still doubt that we will see some young Solo and/or Skywalker kids in TFA?
Grant has been a fan of Star Wars for as long as he can remember, having seen every movie on the big screen. When he's not hard at work with his college studies, he keeps himself busy by reporting on all kinds of Star Wars news for SWNN and general movie news on the sister site, Movie News Net. He served as a frequent commentator on SWNN's The Resistance Broadcast.