Editorial: Should 'Obi-Wan Kenobi' Come Back for Another Season?
Obi-Wan Kenobi has always been described as a limited series. This was the case for us as an audience, when Lucasfilm President Kathleen Kennedy first announced the project in August 2019, and it was the case for the team involved with the series as well, as we've learned from recent interviews. But when the marketing campaign officially kicked off on March 9, with the release of the first teaser trailer and the first set of pictures by Entertainment Weekly, there was a disturbance in the Force.
The day after, March 10, EW published a blockbuster piece on the series that included a long stream of quotes from their interview with the cast and crew. Towards the end of the piece, Kennedy teased for the first time that they'd been discussing doing another season of the show, saying everyone had had a great time making it. The possibility of coming back has since been addressed by the people involved in the series, from main actor Ewan McGregor to director Deborah Chow, in several interviews. And while none of them have definitively shut it down, the common answer is "Only if there is a real reason to do it." Today, I'd like to answer the question if this should happen or not.
WARNING: This piece contains massive spoilers for all six episodes of Obi-Wan Kenobi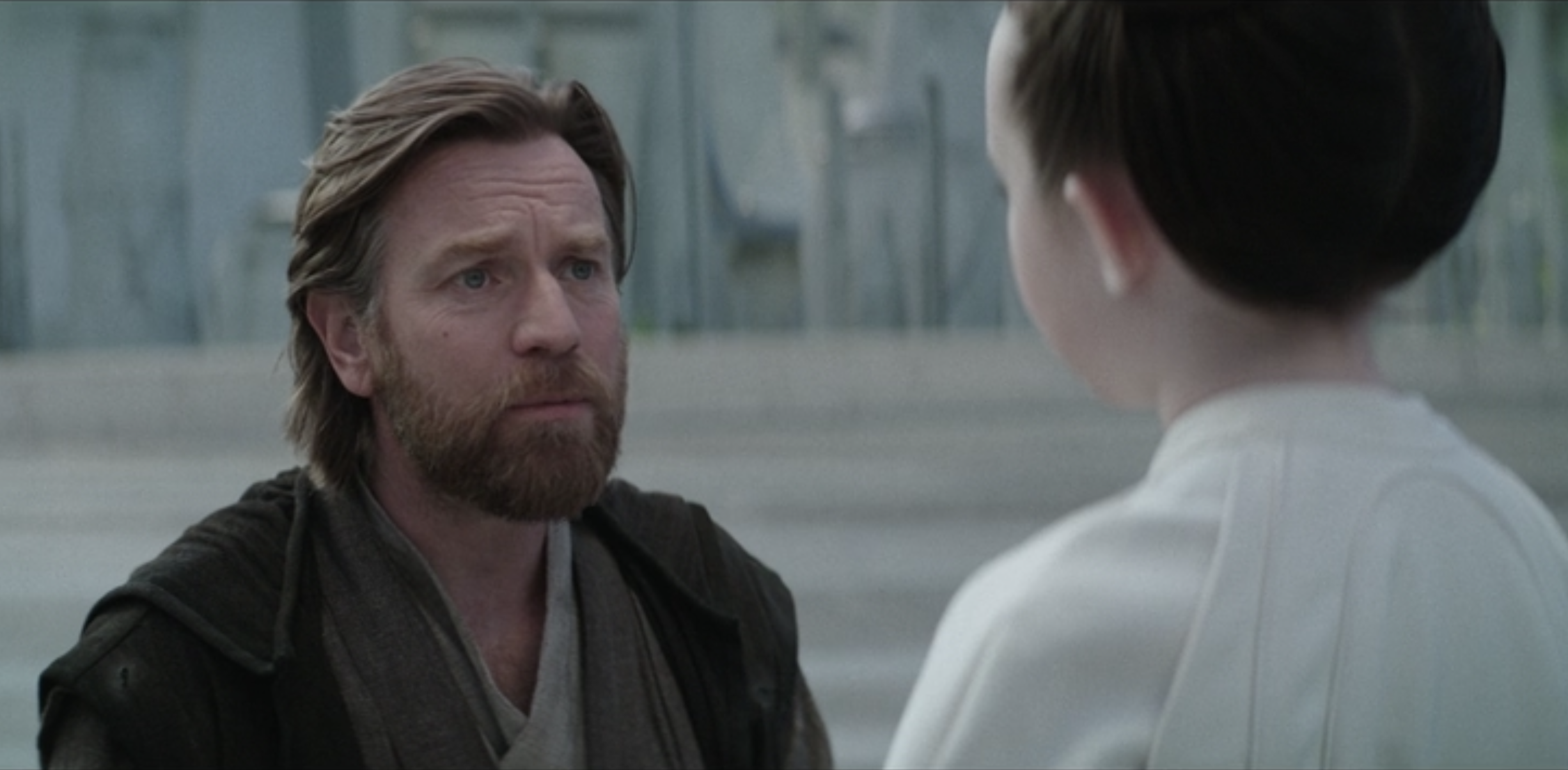 I've always found it strange that Lucasfilm went out of its way so many times to let us know this is a one-time thing. I get that they didn't want to tie in their actors and creatives for a multi-season project, and instead wanted to tell a contained story. At the same time, they also tied themselves in, and now, if they do move forward with another season, they would have to publicly retract those words. It won't matter in the end, but to the audience, it will probably feel like another "money talks" situation, where they are just coming back to get another paycheck.
Deborah Chow, Ewan McGregor, Joby Harold, and the rest of the writers and executive producers wanted to bridge the Obi-Wan we saw in Revenge of the Sith with the Obi-Wan we first met in A New Hope. McGregor has been saying for years he's always seen in his mind a great story in between those two films, focused on how a faithless man started to believe again. But, in my mind, that is a process that would have taken many years and more than one contained adventure. So there's really no reason to just tell one of those stories across one season. You can easily make two or three seasons and slowly build up that transition.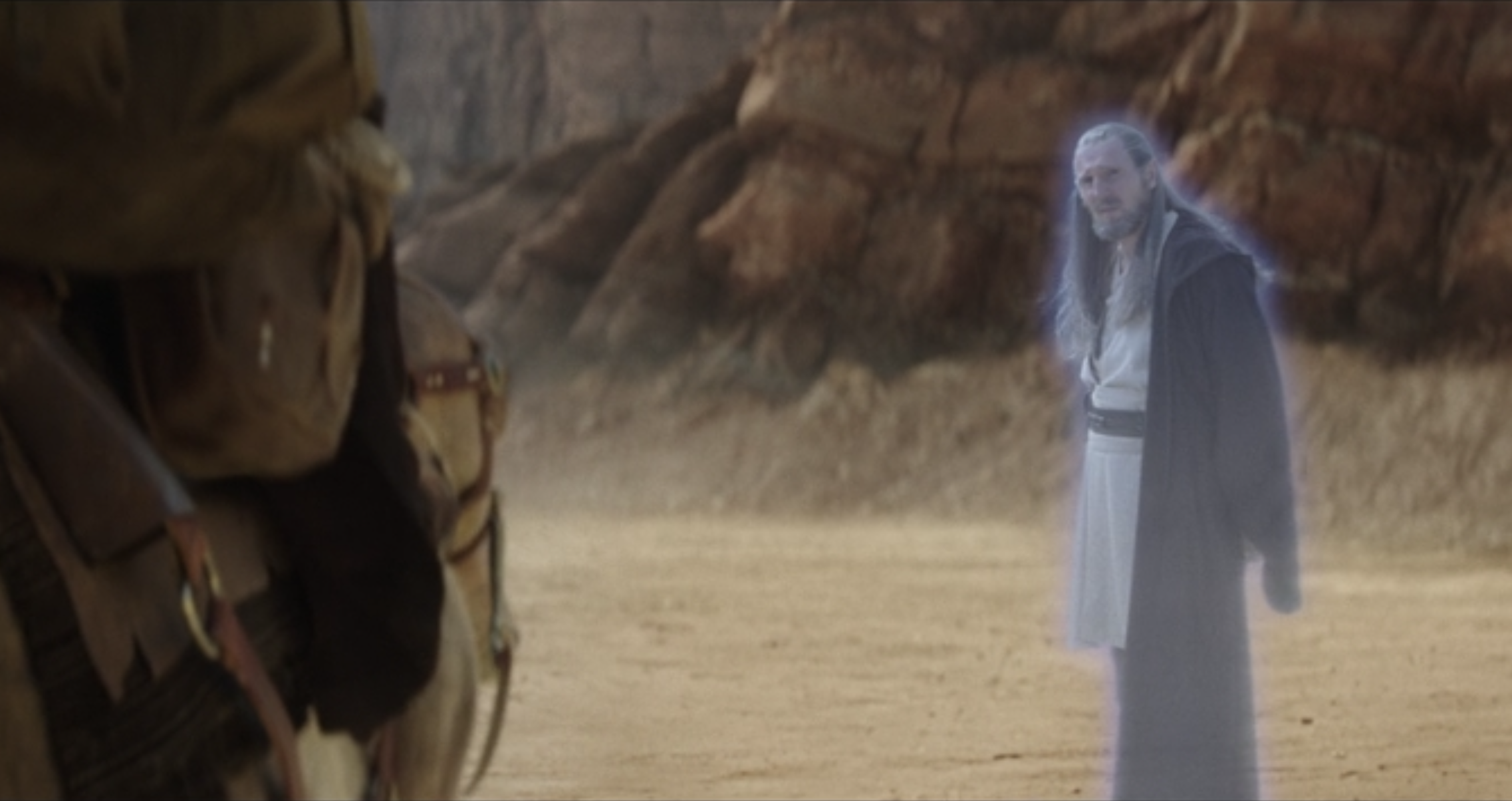 After finishing Obi-Wan Kenobi, I feel, stronger than ever, that there are more stories to tell with Obi-Wan in between both films. At the end of the series, while his character has seen a lot of development, he's still not Alec Guinness. He's getting there, though, and there were probably a couple more adventures that aged him up even further, both physically and mentally. The story also leaves the door (slightly) open for more stories, as he finally is able to connect with Qui-Gon, and also believes, more than ever before, that Owen and Beru will take good care of Luke. He no longer feels the need to watch over him every day, both because he thinks he's safe, and because he isn't trying to make up for his past mistakes anymore.
For that reason, there is almost a blank canvas for any writer who would want to tell another Obi-Wan story. We still don't know what made Owen distrust him so much in A New Hope, and while Vader may have seemingly moved on, he could very well change his mind the next day. In fact, it could be interesting to see how Vader started to escape from Palpatine's grip, and how that eventually lead him into trying to convince Luke to take him down.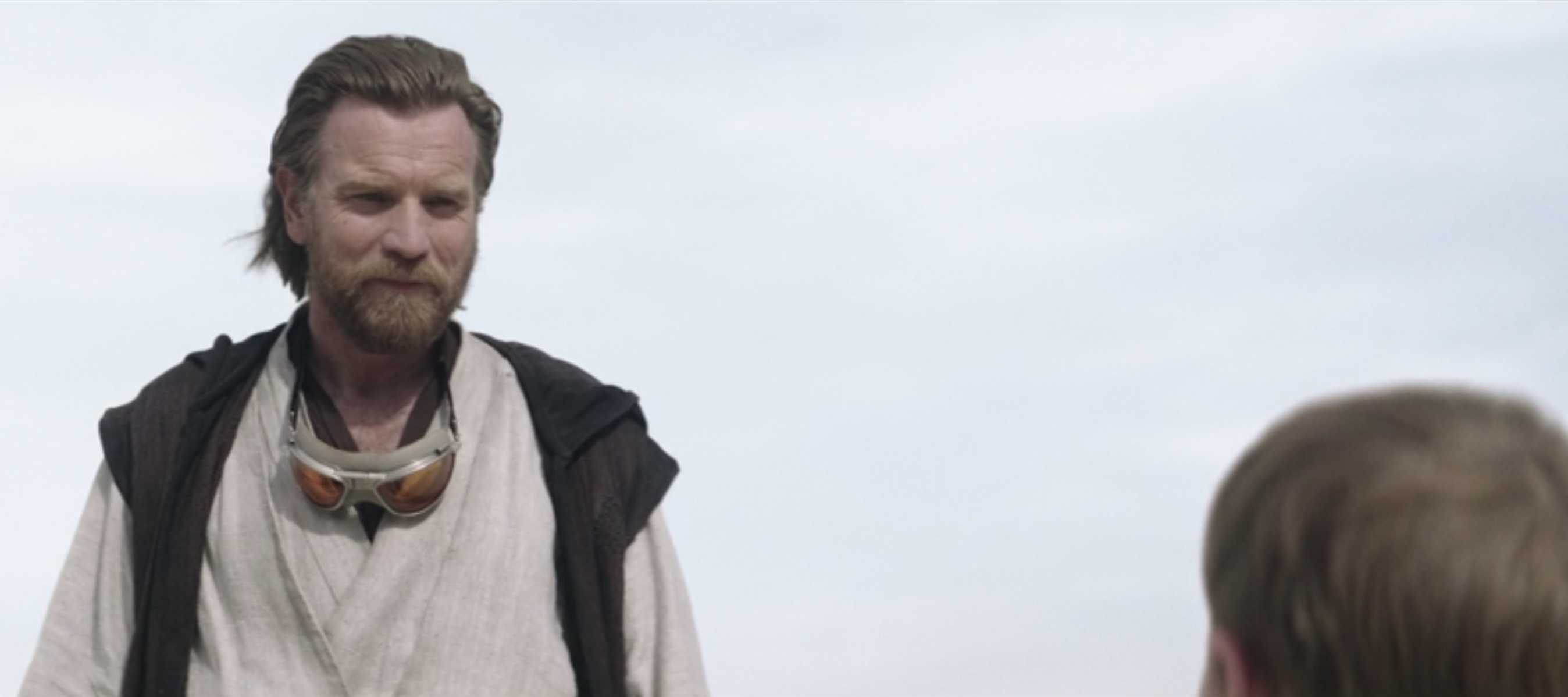 However, while I feel like there's more story to tell, I am not convinced we should get it. To be clear, I loved Obi-Wan Kenobi. I thought pretty much every episode was fantastic, and the last two were especially outstanding. But after seeing the way they wrapped it up, I am very much satisfied with what we got. Above everything else, the series was a cathartic experience for me — after many years, we finally saw Ewan McGregor explore the character in ways he, and I, always wanted. The battle in Part VI was everything I wanted from the series, and everything I always imagined Revenge of the Sith should have been. Obi-Wan explaining to young Leia how she is the best combination of both of her parents made me tear up, not just because of what he said, but because it brought me back to when I saw Revenge of the Sith over and over as a kid.
Don't get me wrong, if they find the right story to tell and they decide to do it, it's very likely I'll jump on board and get excited about the idea. After all, I'll give anything Star Wars the benefit of the doubt, and I will definitely watch. But that may not be the case for everybody, and to make it appealing to viewers, they might try to stretch the canon even more than they did in the first season. With Part VI they made up most, if not all of the small criticisms I had with the way they were bending canon — for instance, Leia identifying herself as the daughter of Bail Organa instead of the girl he'd met nine years earlier; Obi-Wan fixed that when he told the young girl not to speak about their adventures to anyone.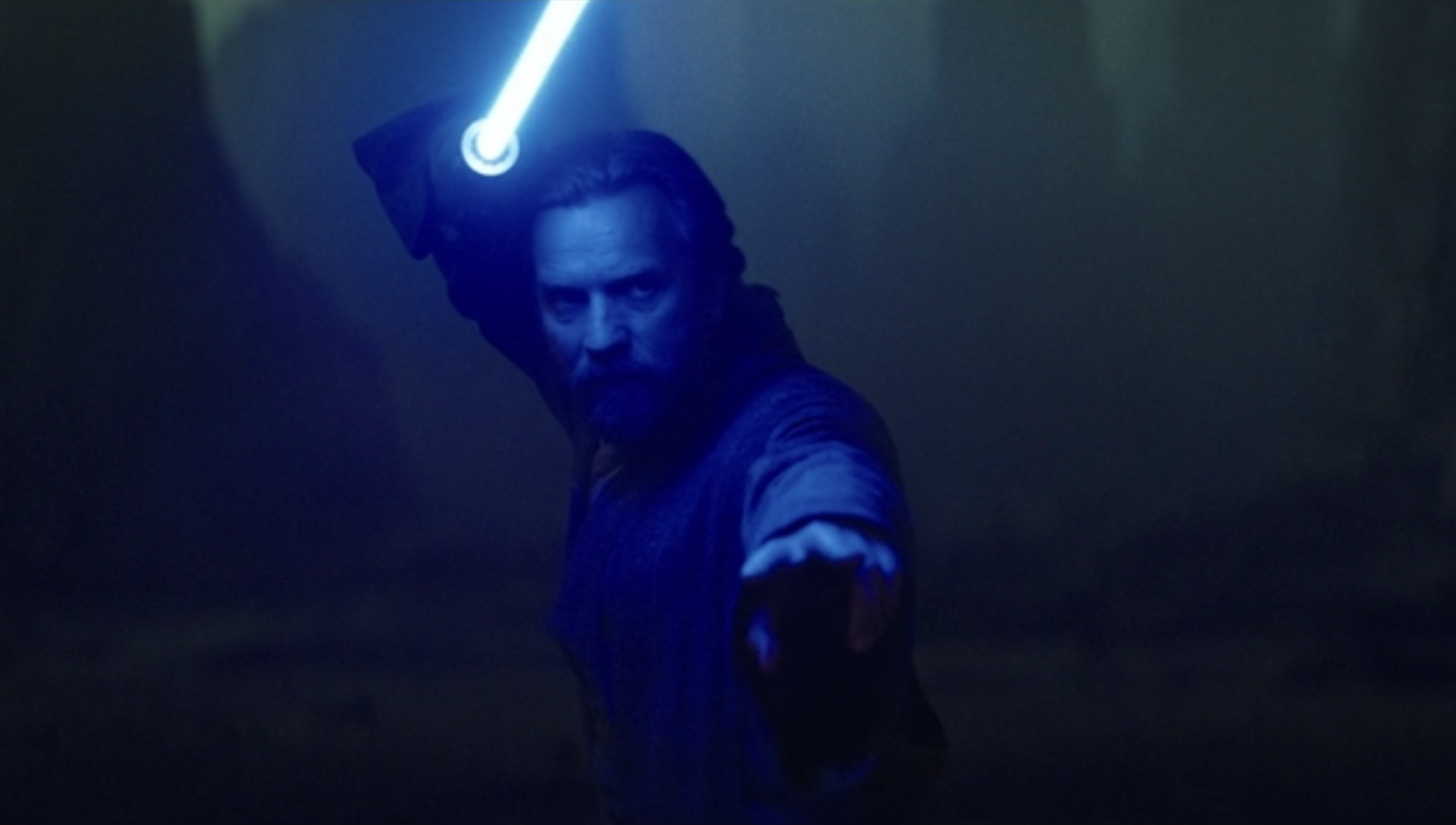 But I fear what other characters they would have to bring into the story to appeal to the general fanbase. Bringing Vader in again would probably be feasible, but I think I would prefer if the two didn't have another major confrontation until they meet on the Death Star. It's possible, of course, to bring in other characters like Cal Kestis or Quinlan Vos, and have Obi-Wan set up another Path-like cell that helps those in need.
If I'm being honest though, as much as I love Ewan McGregor in the role, I would rather have them leave it on a high note. This is something I never felt Revenge of the Sith did, but I think Obi-Wan Kenobi has made up for most of the reservations I had with the third act of that movie. I would find it very poetic if the last thing we saw from Ewan McGregor's Obi-Wan is the time when he recovered faith, he started to believe in himself again after thinking for the longest time he was single-handedly responsible for the Fall of Anakin Skywalker (and by extension, the creation of the Empire), and he was finally able to communicate with Qui-Gon, who is probably going to teach him everything he knows about the Force.
I have no doubt that after seeing the final viewership numbers of the series, Disney will want more. But I hope that, if they decide to move forward, they at least try to find the best story to follow up this incredible first season. All in all, I am 60-70% sure Ewan McGregor will play the character once again in the next few years. But to answer the question if he should, I would say no. I am perfectly good with how this ended, and I'm ready for the next Star Wars adventure. I can't wait until the story moves along instead of going back to the Galactic Civil War era.
What do you think? Should the series come back for another season, or was this good enough? Make sure to check out John Hoey's review of Part VI here, if you haven't already. You can also see The Resistance Broadcast discuss what went down in the episode on YouTube here, and on your favorite podcast platform.
Miguel Fernández is a Spanish student that has movies as his second passion in life. His favorite movie of all time is The Lord of the Rings, but he is also a huge Star Wars fan. However, fantasy movies are not his only cup of tea, as movies from Scorsese, Fincher, Kubrick or Hitchcock have been an obsession for him since he started to understand the language of filmmaking. He is that guy who will watch a black and white movie, just because it is in black and white.