'Obi-Wan Kenobi': McGregor and Christensen Thrilled to Return; Kathleen Kennedy Hints Another Season Is Possible
Obi-Wan Kenobi marketing has gone from nothing to everything in the span of a day. In addition to the teaser trailer released recently, Entertainment Weekly revealed a whole set of exclusive images from the upcoming show, and has now released a very extensive, behind-the-scenes look at the show. The new feature includes interviews with the three main actors — Ewan McGregor (Obi-Wan Kenobi), Hayden Christensen (Darth Vader), and Moses Ingram (the Inquisitor Reva), as well as director of the series Deborah Chow, writer Joby Harold, and executive producer and Lucasfilm President Kathleen Kennedy. A video chat with Ewan McGregor was also released by the magazine's YouTube channel, check it out here.
One of the sweeter aspects of the making of Obi-Wan Kenobi was the long-awaited reunion between Hayden Christensen and Ewan McGregor, two long-time friends who hadn't seen each other in a long time. Christensen recalled their first encounter back in 2000 as follows:
"I remember as soon as you saw me you said, 'Hayden!' We'd never met before, but you said my name like we were lifelong friends and gave me a big hug and welcomed me into the family. The warmth of your greeting left such a lasting impression and meant a lot."
In the video interview linked above, McGregor said the following about the reunion:
"It was just amazing to see Hayden, full stop. I'm so close with him… We stayed in touch over the years but we hadn't seen each other for a long time. And as it got closer and closer to the shoot, and once Hayden was on board, he was in L.A. and we met. It was during the lockdown, and we met in Santa Monica, in a park. We both walked along with our masks on outdoors and we had this long catch-up, it was so lovely. It'd just been years since we saw each other. Not for any reason, just locations. I was here, he was in Canada… But I love him so much and we have a very special bond of making two of those first three films together. And it was so important for both of us, for our careers and for who we are. So we had so much to catch up on, life stuff and where we are… It was so lovely to see him again."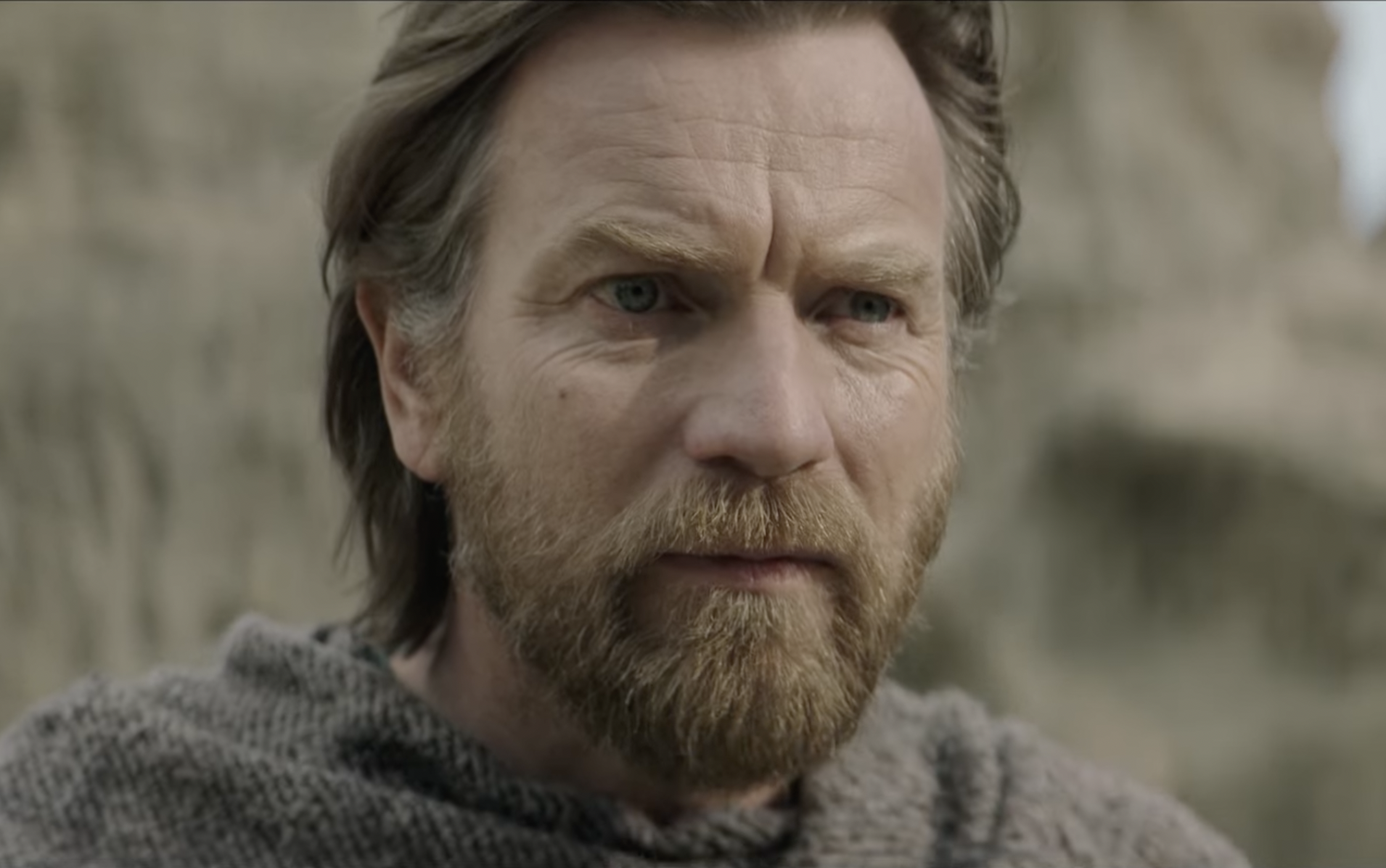 As he's mentioned a few times before, Ewan McGregor was at first a bit apprehensive about joining a big-budget franchise like Star Wars back when in the 90s, as he was trying to establish his career after films like Trainspotting. He said:
"Star Wars didn't really feel right to me. Initially I was quite skeptical about doing it. I just thought, 'Well, I'm this independent, urban-y, grungy actor over here. I'm not this kind of guy.'"
But when the time came to shoot Attack of the Clones, and Hayden came along, things had changed. McGregor said:
"I remember all that prep period, and your passion as an actor, and how deeply you were throwing yourself into it and breaking down scenes. It was just going and playing with your friend every day. Certainly, doing all the prep for the lightsaber fights was some of the most fun for me."
However, the reaction to the prequels was not exactly what he had expected. McGregor, looking back, said:
"I found it quite hard. For it to come out and get knocked so hard was personally quite difficult to deal with. And also, it was quite early in my career. I didn't really know how to deal with that. I'd been involved with things that just didn't make much of a ripple, but that's different from making something that makes a negative ripple."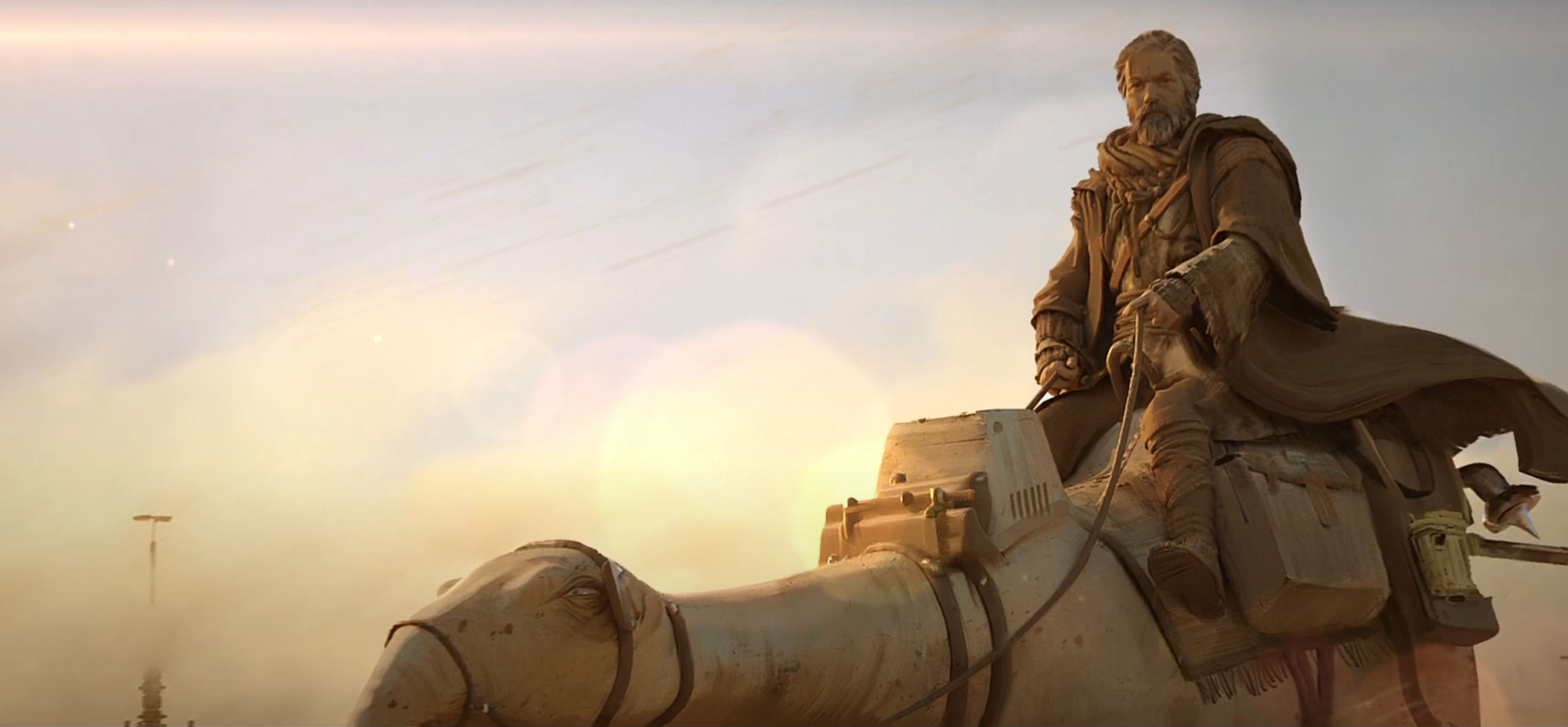 Christensen added the following:
"When the films came out and the critics were very critical, of course that was a difficult thing — because you care so much about this thing that you've invested so much of yourself into. So, for sure, that's challenging."
In the show, McGregor is well aware that Vader will take all the spotlight of the show, since he experienced that same feeling during one of the first days on set:
"I had the cameras behind me looking down this street, and behind the cameras were 100 people standing there. They're usually in places doing work, not just standing. I couldn't quite work out what was happening.

And then Vader comes around the corner, into the street, and I was like, 'Ah, f—. Of course!'"
Series director Deborah Chow was also speechless the first time she saw him in the suit:
"When he first came on set for us, it definitely had a very special feeling. The first time I saw him in costume, he was towering over me. He was literally almost twice my size!. It's really intense to have such an iconic character, and then to be directing him and doing new scenes with him…. I do remember poor Ewan on that day being like, 'What am I, chopped liver?'"
Hayden Christensen then added:
"The whole experience was very surreal. The first time that I saw Ewan as Obi-Wan again, that was a very special moment for me, and one that I'll remember for a very, very long time."
The character was already one of the highlights of the prequel film Rogue One, even though he was in no more than three or four scenes. However, Lucasfilm did not reach out to Hayden to reprise the role for that film, as the actor said:
"I wasn't a part of any of those conversations about Rogue One. But I loved what they did with it. The character predates me, and it's always been a collective effort in a lot of ways. I thought it was brilliant."
As Star Wars fans may recall, Ewan McGregor was asked twice every day since Disney bought Lucasfilm about a possible return to the character. Initially, the actor was a bit coy about it, but he started warming up to the idea, saying stuff like "if Lucasfilm wanted to do it, I'd love to be a part of it". And Lucasfilm eventually got the news, and they arranged a meeting with the actor, as he said:
"They just said, 'Look, we've read that you said you'd be happy to do it. We just want to know if you mean it or if you're being polite, because we're thinking that it could be an option. But we want to know if you're in or not.' I said, 'It's absolutely true!'"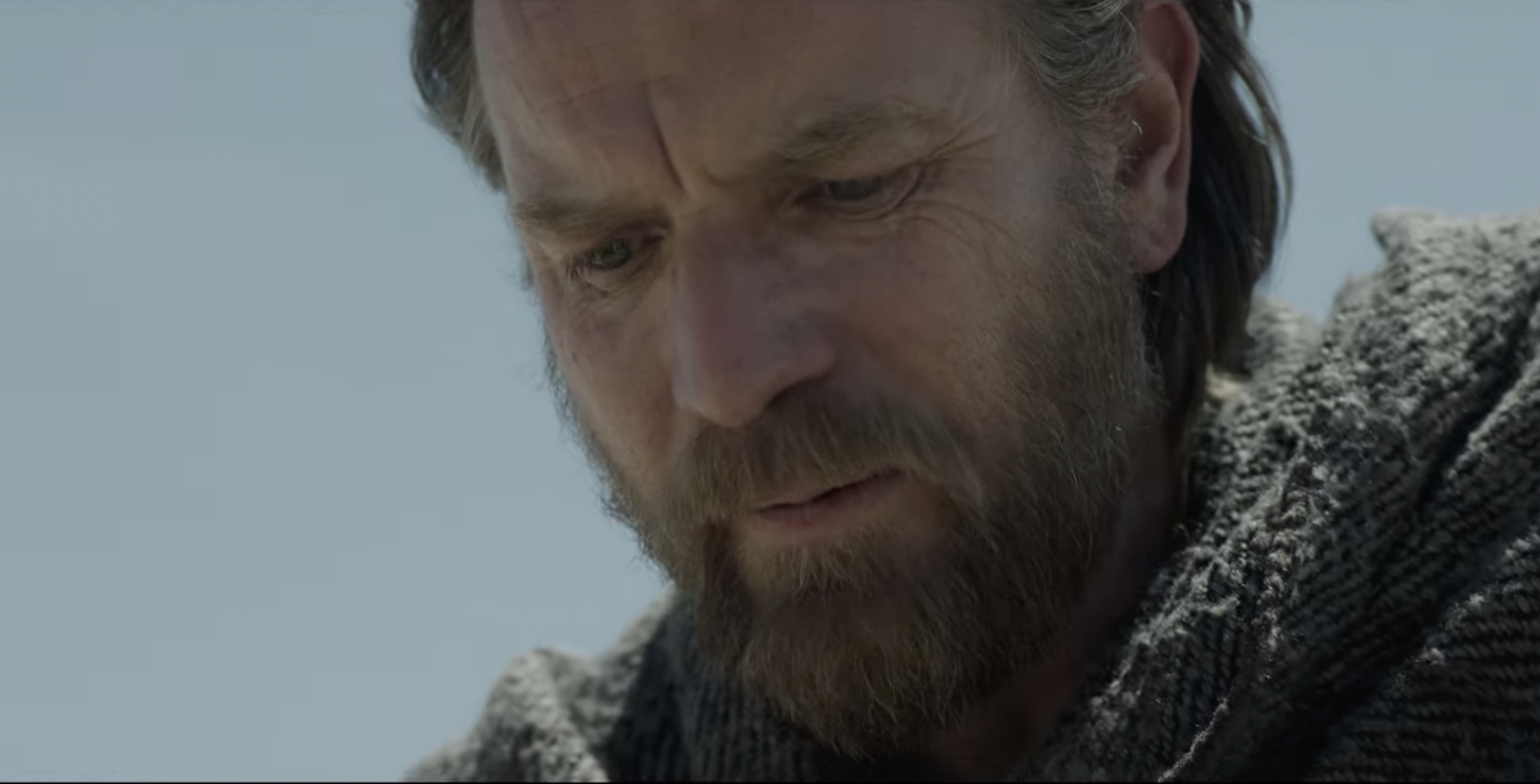 Shortly after, Lucasfilm began developing a movie focused on Obi-Wan Kenobi that would have been directed by Stephen Daldry. However, it all fell apart when, in 2018, Solo: A Star Wars Story underperformed at the box office, and all future films outside the Skywalker Saga were put on carbonite. As Lucasfilm President Kathleen Kennedy tells EW, that did not stop the studio from actively pursuing a project lead by Ewan McGregor as the Jedi Master:
"When Bob Iger very specifically said, 'We are going to start to shift our priority to making series for Disney+, and we're launching the streaming service,' that really was what shifted our strategy," says Kennedy. "We started to look at the opportunity in the streaming space where we could do long-form storytelling, and we realized there was an opportunity to experiment in that space without the level of scrutiny that happens when you release a feature."
The Obi-Wan Kenobi series was first reported by Star Wars News Net in February 2019, and was officially announced during the D23 convention in August of that year. Ewan McGregor walked out on stage, and when Kennedy asked him "Ewan, are you going to play Obi-Wan Kenobi again?", he simply said, while looking at the audience: "Yes". Kennedy confirmed a month later that The Mandalorian director Deborah Chow would be helming a six-episode series that would go into production in summer 2020.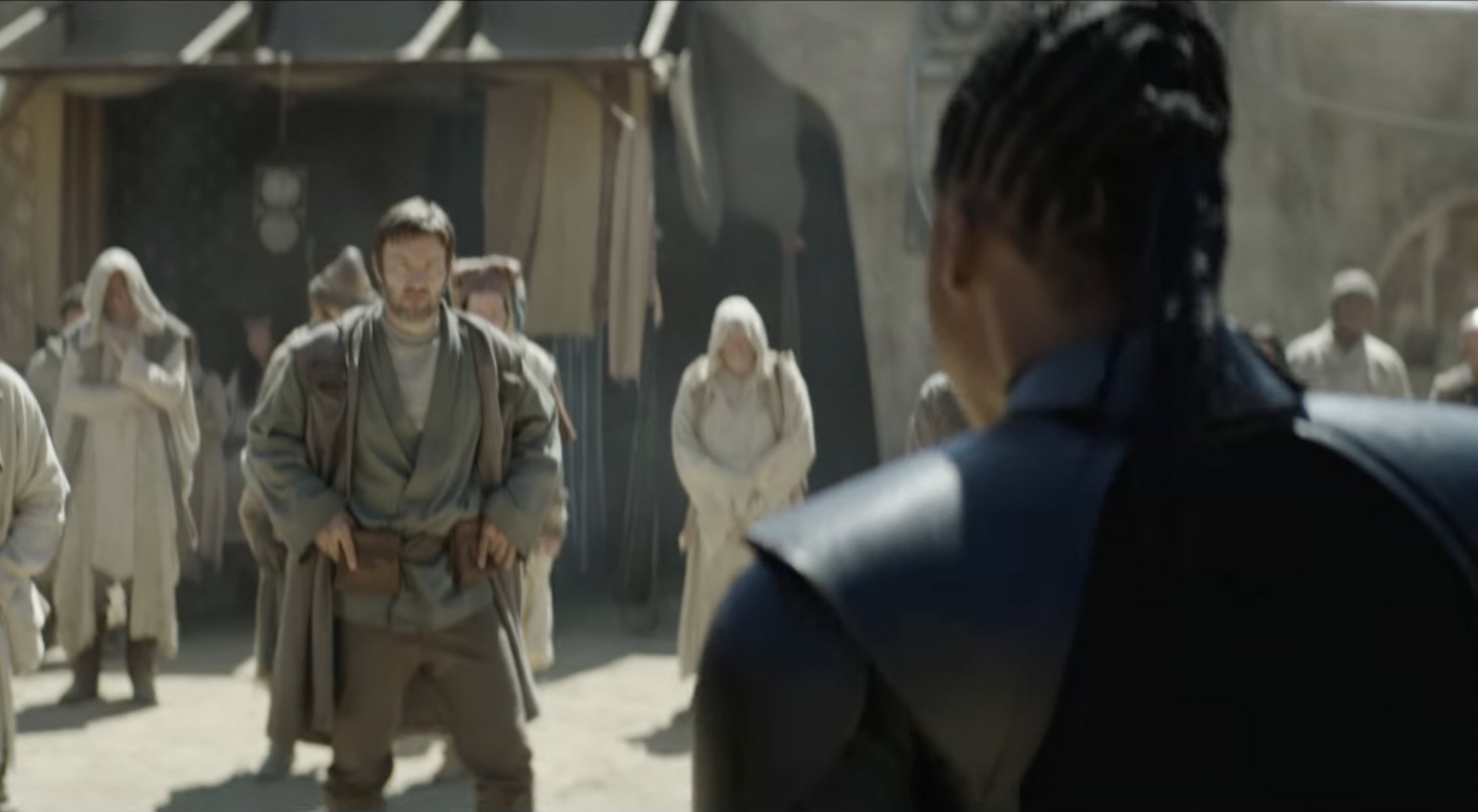 That of course didn't happen. As most Star Wars fans that are well in-tuned with the news know, the show underwent a major rewrite in 2020. Lucasfilm hired Joby Harold, who is now the only credited writer, to take over from Hossein Amini, and the show took a turn. In fact, as Deborah Chow explained, there is not much of the original series in the final scripts:
"We inherited some of it, but we did really make some significant changes and add a few different elements."
Kennedy explained the shifts as follows:
"We're looking, ultimately, to make a hopeful, uplifting story. And it's tricky when you're starting with a character in the state that Obi-Wan would be in coming off of Revenge of the Sith. That's a pretty bleak period of time. You can't just wave the magic wand with any writer and arrive at a story that necessarily reflects what you want to feel."
Harold added this:
"This was a character that's always been a minor obsession of mine. And when I heard it was a character they were exploring, I very aggressively told them all the things I thought they should do."
The story both he and Chow came up with takes place 10 years after the events of Revenge of the Sith, as Kathleen Kennedy confirmed in late 2020. The character, according to McGregor finds himself in a very dark and pessimistic place:
"He's a broken man after what happened with the Jedi order at the end of Episode III, but also what happened with Anakin; that he lost him to the dark side. He feels an enormous amount of responsibility for that, and guilt."
Harold added:
"When we last saw Obi-Wan in the prequels, he's very emotional. There's a passion to him. And when we get to see him again in A New Hope, he is the Zen master. That was the story that I wanted to understand — what had happened to Obi-Wan between the guy that Ewan had brought to life and the guy that Sir Alec Guinness brought to life."
The original story of the show did not include Darth Vader. When Harold came on board, there were serious discussions inside Lucasfilm's headquarters about letting the fallen Jedi ignite his lightsaber again. Kennedy said:
"The debate around whether we should do that or not carried on for quite some time. Everybody within our creative team has strong opinions, and all of our fans have strong opinions. So when you realize that you're under that level of scrutiny, certainly a story point like that is going to be scrutinized at a very high level. We talked about it constantly."
Deborah Chow was the one that brought Hayden out of Vader's castle, as the actor recalled:
"Deborah came up and we spent the day chatting. She told me a little bit about the project and her vision for it, and I just thought that it sounded wonderful. I was very excited to come back."
Harold then capitalized on the importance of having Hayden be part of the show:
"It was so important to have Hayden be a part of this project because he is such a massive part of that character. It was a priority to all of us that we did it with as much care as possible, so as to honor one of the greatest villains and antagonists in the history of entertainment."
However, no one would confirm to EW whether or not James Earl Jones will be back to voice the character. The actor, 91, already returned to the franchise in Rogue One and Star Wars: Rebels, as well as a quick cameo in The Rise of Skywalker.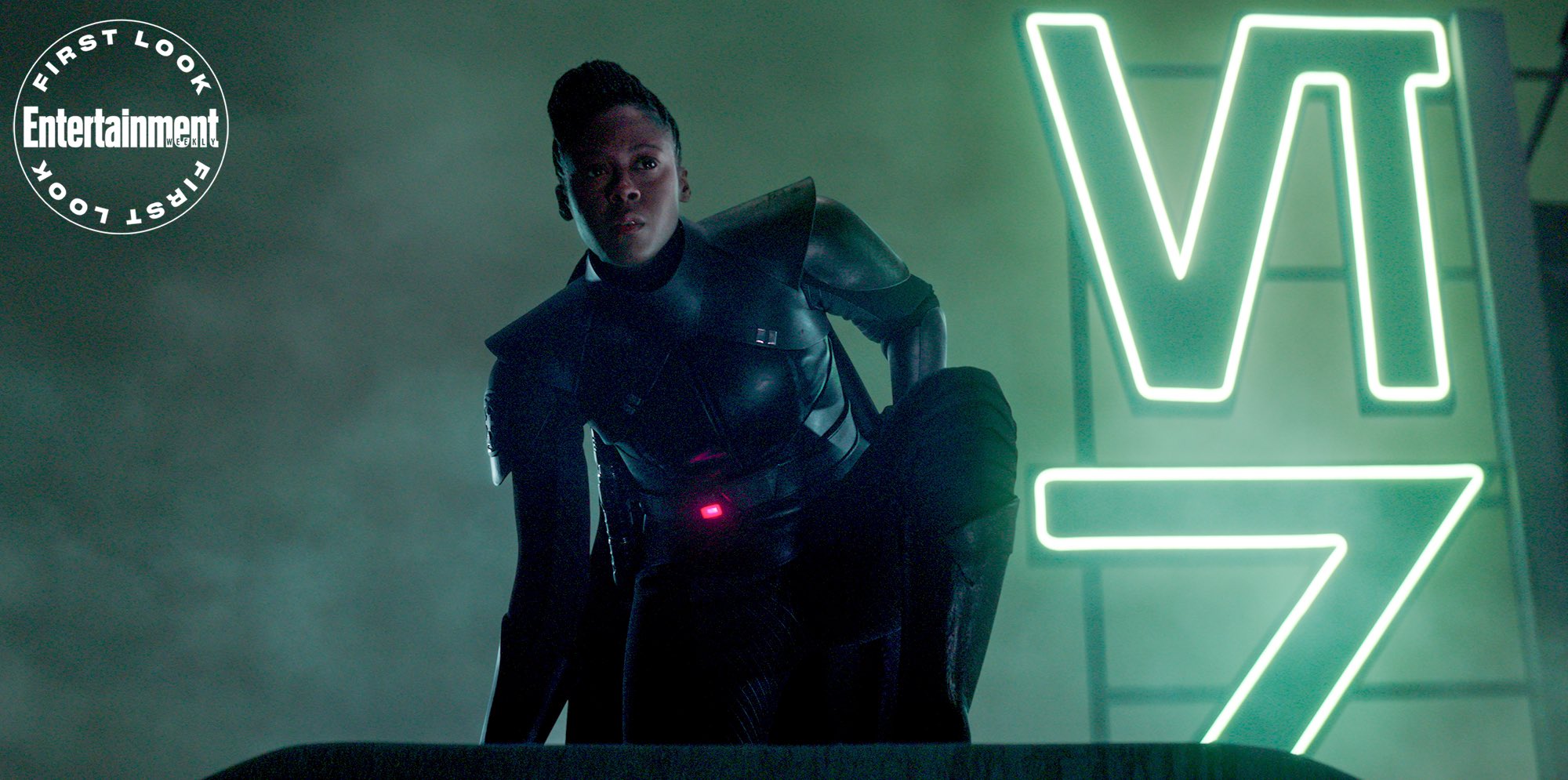 As Joby Harold explains, the story of the show is focused on much more than the reunion between master and apprentice. We are also going to see a ruthless Galactic Empire trying to establish itself as the absolute ruler of the galaxy. He said:
"The Empire is in the ascendancy. All the horrors that come with the Empire are being made manifest throughout the galaxy, so everything that was in the prequels has crumbled. The Jedi order are being all but wiped out, and those Jedi that have survived are on the run and they're in hiding."
Vader has instructed the Grand Inquisitor and his crew to exterminate all Jedi from the galaxy. It is the Great Purge. The show will incorporate the Grand Inquisitor and the Fifth Brother, from Star Wars: Rebels, as well as a new character, Reva, who is referred to as the Third Sister. She is played by Moses Ingram. Harold said that this character will "contribute to the legacy of Star Wars villains in a really interesting way."
Ingram added the following about her character:
"Reva is a boss. I mean, really like a full-on athlete. She is on a mission and will conquer that at all costs when given the opportunity. She is pretty badass.

We had a lot of conversations about hair and what the right hair might be. Deborah was really great about moving from the initial vision to what we arrived at for Reva's hair. I wanted kids to have their own hair at Halloween. And that's huge If you look at all the Black kids with kinky hair. When they want to be Elsa, they got to put on a blond wig. [Now] there are so many kids that'll be able to wear their hair at Halloween. That's going to be really exciting."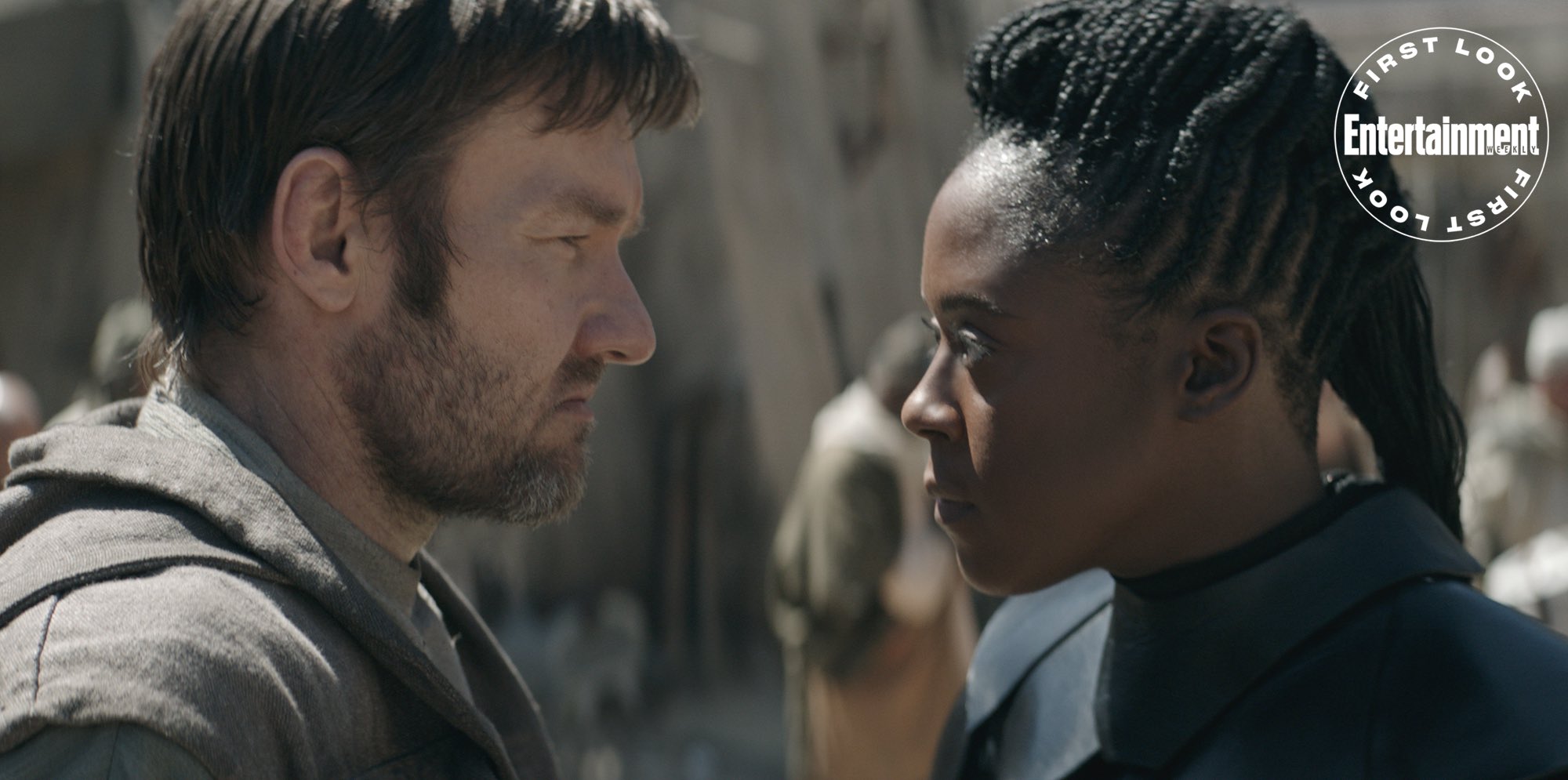 The actress had nothing but nice words to say about Ewan McGregor, until the moment in which she initiated the second biggest rematch of the century between Ewan McGregor and Hayden Christensen (this time off-screen) when she said the following:
"I forget what scene we were shooting, but Ewan was doing something, and he dropped his lightsaber in the crevice between the Volume and where the stage ends. And he was so embarrassed. He was like, 'Please don't ever tell anyone I dropped my lightsaber!'"
This led to the following friendly fight, which is just delightful to read:
"This is news to me!" [Hayden Christensen] laughs.

"You mustn't listen to it," McGregor shoots back. "It's all hearsay and rumor. She's just trying to one-up Obi-Wan."

"All of those lectures, though, Ewan!"

"Yeah, I don't remember that. I think he's making that up," insists McGregor before pausing. "Okay, I might have inadvertently let it slip. Maybe."

Christensen's elation now knows no bounds. "It's shocking news. I don't believe it because I know how much regard Ewan has for his lightsaber, so it's hard to fully believe."

By this point, McGregor knows that regardless of what has and will happen on screen, this is one duel of the fates he cannot win. "I do remember I said, 'Please don't tell Hayden, because I used to give him such s— every time he dropped his lightsaber.' All I can say is, it's been a while for Obi-Wan. He's not the man that we once remember. And if, indeed, it might have slipped out of his hand and rolled across the stage and into a ditch, it's only because he's not quite where he used to be. But it's coming back."
If this is just a taste of what the show will bring, we are in for a treat.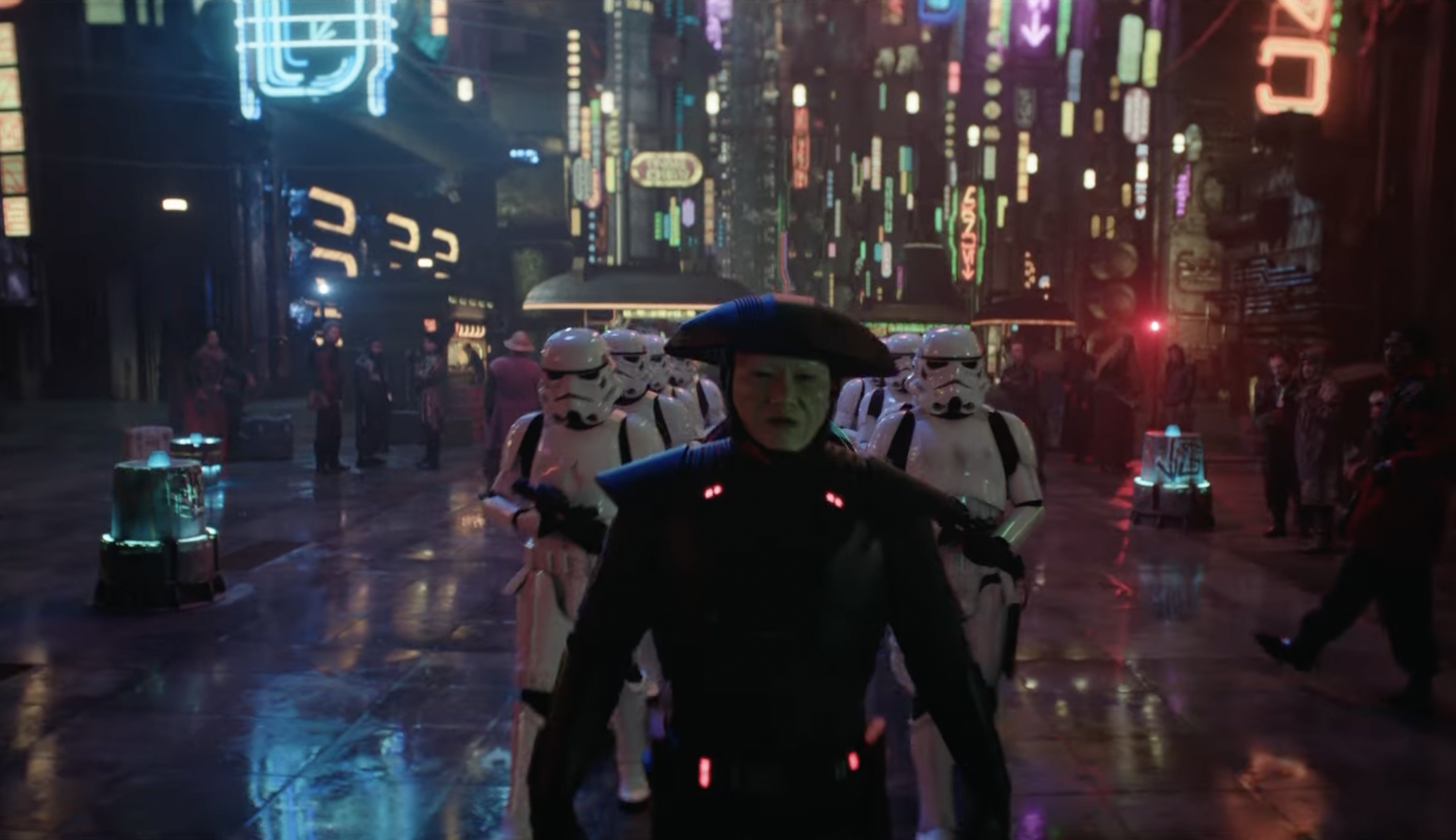 The creative team would not confirm to EW what roles will be playing O'Shea Jackson Jr., Kumail Nanjiani, or Maya Erskine. However, Kathleen Kennedy clearly wanted to make a distinction between the timelines of the Disney Plus shows when asked whether or not characters like Ahsoka Tano or a young Boba Fett could appear:
"All of that falls within the Mandalorian timeline."
Deborah Chow then added:
"The strongest connective tissue for us is to the prequels, because that's where our characters are coming from and that's where their stories started. So, really, the prequels are the most connected to our series."
The director is also very excited about another reunion between actors, in particular, between Joel Edgerton and Bonnie Piesse:
"I was so excited to bring them back. Part of what made the series feel very special is that we were bringing back not only Ewan and Hayden, but people like Joel and Bonnie from 20 years ago and getting to reunite as the same characters."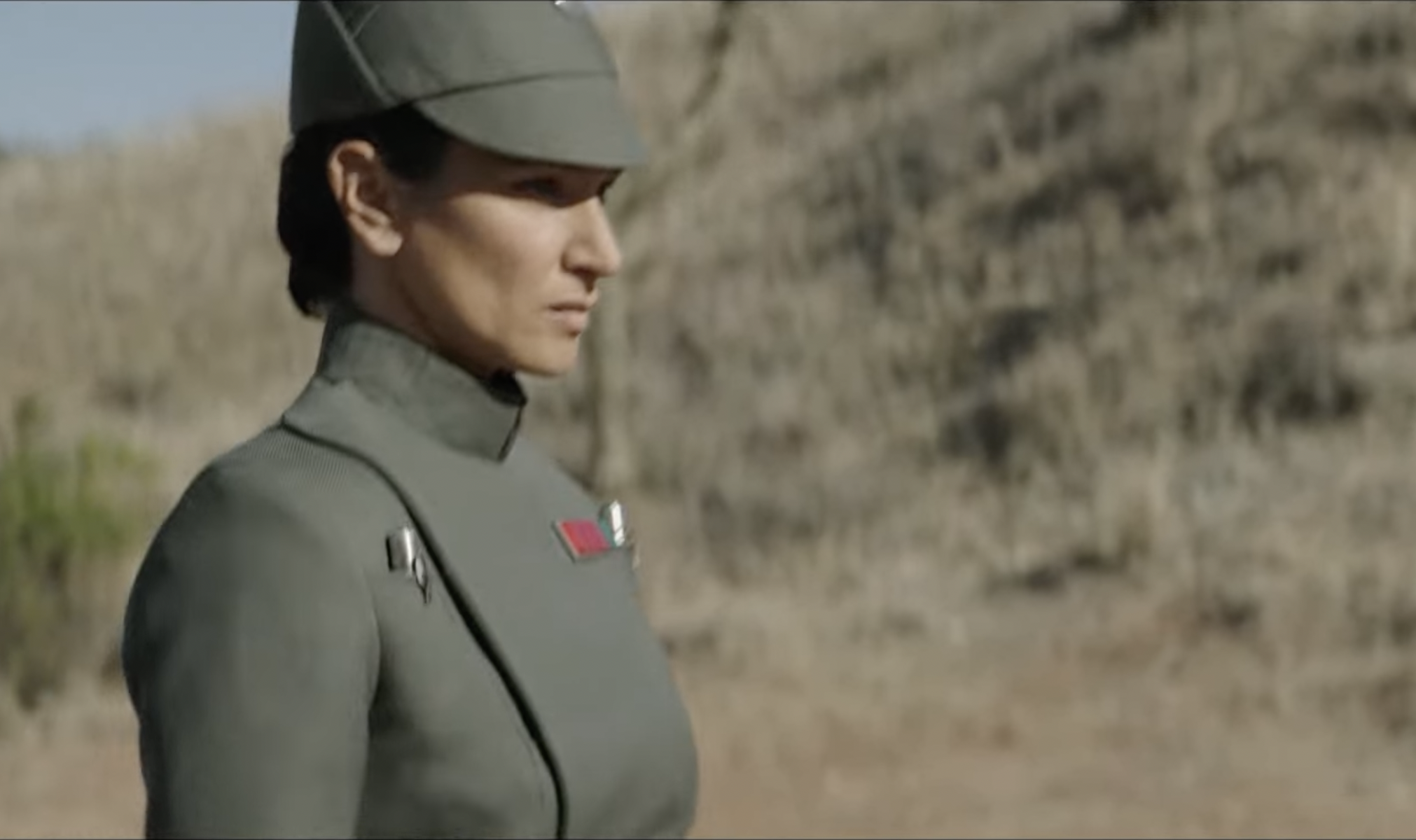 Obi-Wan Kenobi was initially pitched as a limited series with a six-episode run. However, there is plenty of time and lots of possible adventures to be had between the events of this season and A New Hope. Deborah Chow was quick to shut down any speculation over this:
"It was definitely conceived as a limited series, and it is one big story with a beginning, middle, and end. The approach has always been that it is one full story."
However, the studio head did not want to close all doors, and with the following answer, Kennedy gave fans some hope for a possible second season:
"It's certainly something we talk about, mainly because everybody came together and had such an incredible time. Ewan had an incredible time. Hayden had an incredible time. So certainly, from that point of view, everybody involved would love to see this not end. But we have to really spend our time asking the question: Why would we do it? If we were to decide to do anything more with the Obi-Wan character, we'd have to really answer the question why?
Obi-Wan Kenobi will debut on Disney Plus on May 25th, 45 years after the release of A New Hope. In addition to all of the cast and crew members mentioned above, the series will also see the return of John Williams, who has composed the main theme of the show.
Miguel Fernández is a Spanish student that has movies as his second passion in life. His favorite movie of all time is The Lord of the Rings, but he is also a huge Star Wars fan. However, fantasy movies are not his only cup of tea, as movies from Scorsese, Fincher, Kubrick or Hitchcock have been an obsession for him since he started to understand the language of filmmaking. He is that guy who will watch a black and white movie, just because it is in black and white.