LEGO 'Star Wars' Reveals Ultimate Collector Edition Landspeeder
Fresh off the recent reveal of new 18+ LEGO sets featuring some iconic Star Wars scenes, StarWars.com has just revealed a new LEGO set that will impress diehard fans of A New Hope!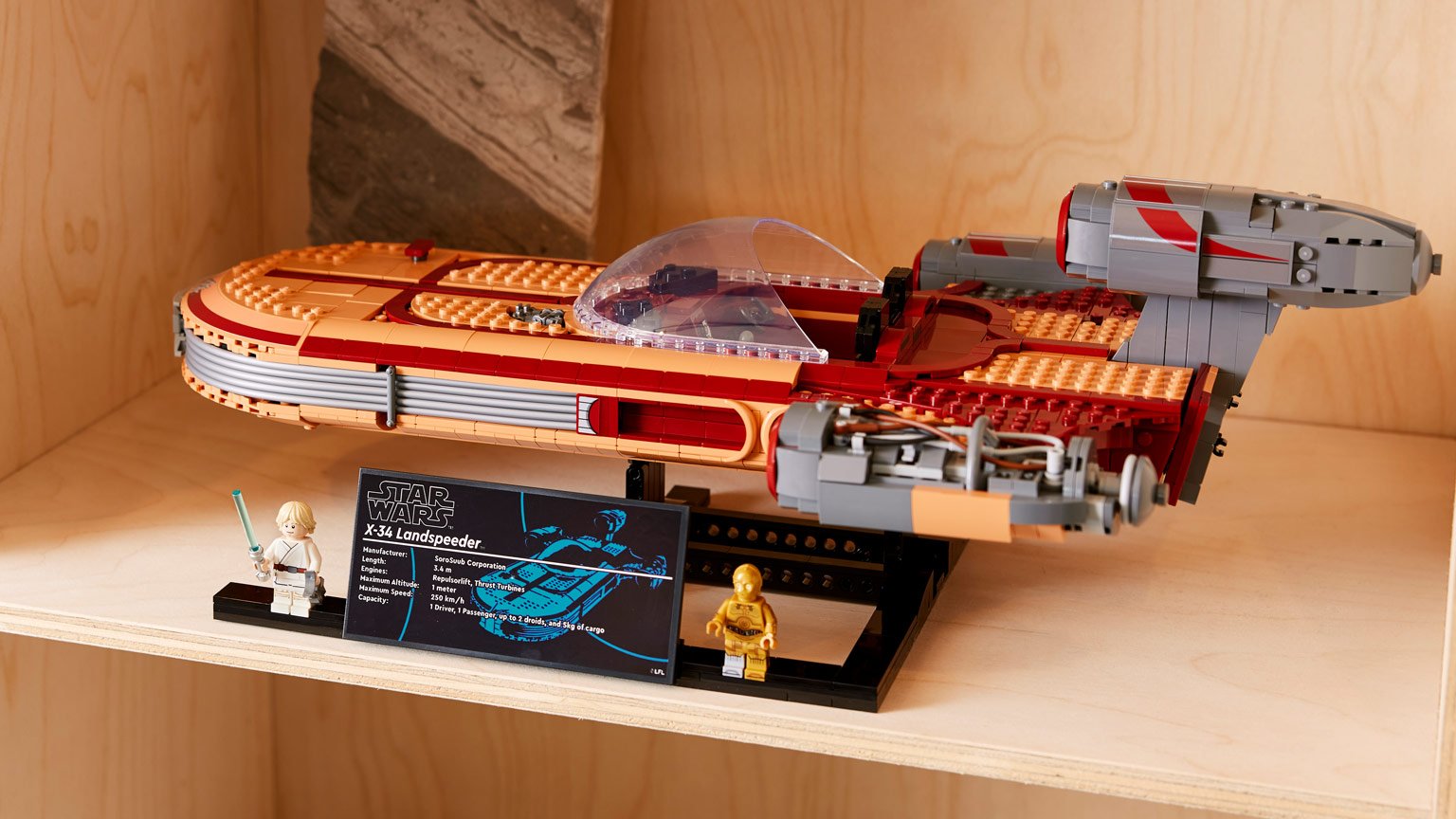 The new LEGO Star Wars Luke Skywalker Landspeeder Ultimate Collector Series will be available on May 4, 2022, and cost $199.99. It'll total 1,890 pieces and feature a new molded cockpit, a display stand with vehicle facts, and two minifigures: Luke Skywalker and a brand-new, highly-detailed, C-3P0.
This incredible new addition to the LEGO lineup was designed by César Carvalhosa Soares, who was excited to bring the iconic vehicle to life. He spoke with StarWars.com about the experience.
"It's been an amazing adventure creating Luke Skywalker's Landspeeder in LEGO brick form," says Soares. "We've ensured no detail has been forgotten and have even included some of the scratches. It is such an iconic vehicle in the Star Wars saga."
The design showcases the harsh reality of Tatooine, with the colors reflecting the isolated desert world.
"I think the color scheme is striking," he says. "The combination of nougat and dark red alongside the chrome grill works particularly well." And just like the prop that inspired it, the trio of engines are all unique, "so you can avoid some repetition during building and at the same time make the model a bit more visually interesting," Soares notes. "I especially like the open cowl one with all the wires and thrusters bits exposed!"
C-3P0 and Luke Skywalker are included as minifigures in the set, with C-3P0 getting an exclusive gold and silver leg piece, plus new printing. This is the first time the droid has so much detail included in his build, making the set a must-have for those wanting the newest version of our favorite paranoid pal.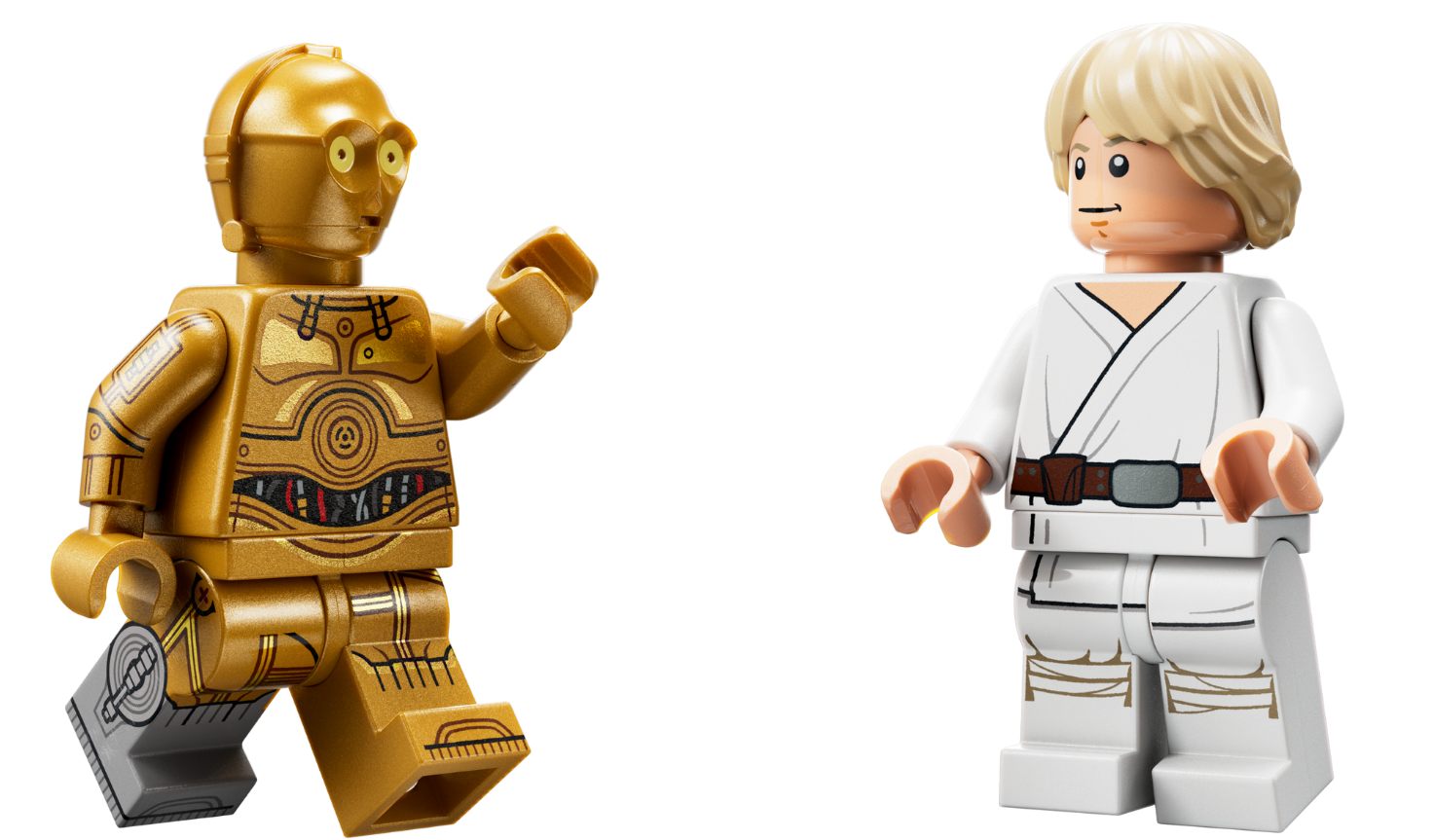 Bookmark the set on LEGO.com now and get ready to order it on May 4, 2022! Also, if you order this set (or any LEGO set over $160 from May 1-5, 2022) you will receive this absolutely awesome Lars Family Homestead Kitchen gift-with-purchase featuring the first-ever Beru Lars minifigure.
It's a pretty great way to kick off a huge May for Star Wars fans!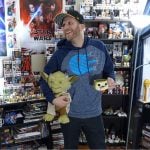 Tony Gorick is a self-proclaimed candy connoisseur with a passion for Star Wars and roller coasters. Whether he's working at his friend's arcade or watching classic Saturday morning cartoons, he does so with unsettling enthusiasm.