LEGO Announces Three New Sets Recreating Iconic 'Star Wars' Scenes
Three new Star Wars LEGO sets have been revealed — they recreate some iconic scenes from A New Hope and The Empire Strikes Back!
The LEGO Star Wars Death Star Trash Compactor ($89.99), the LEGO Star Wars Death Star Trench Run Diorama ($59.99), and the LEGO Star Wars Dagobah Jedi Training Diorama ($79.99) can be preordered now, and will release on April 26, 2022.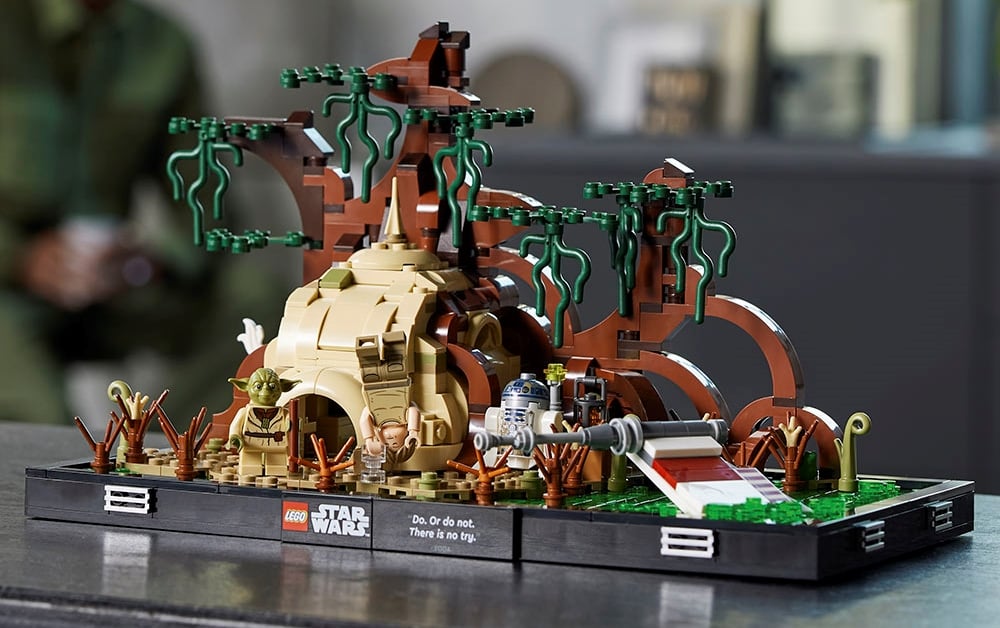 StarWars.com has released a wonderful behind-the-scenes look with the team that helped bring these sets to life brick by brick.
"For years we've been scratching our heads about how to capture the Death Star trash compactor, an extremely iconic scene, in LEGO bricks," Michael Lee Stockwell, LEGO Star Wars design manager, tells StarWars.com. "But what good is a trash compactor that doesn't 'compact'? We needed the function!"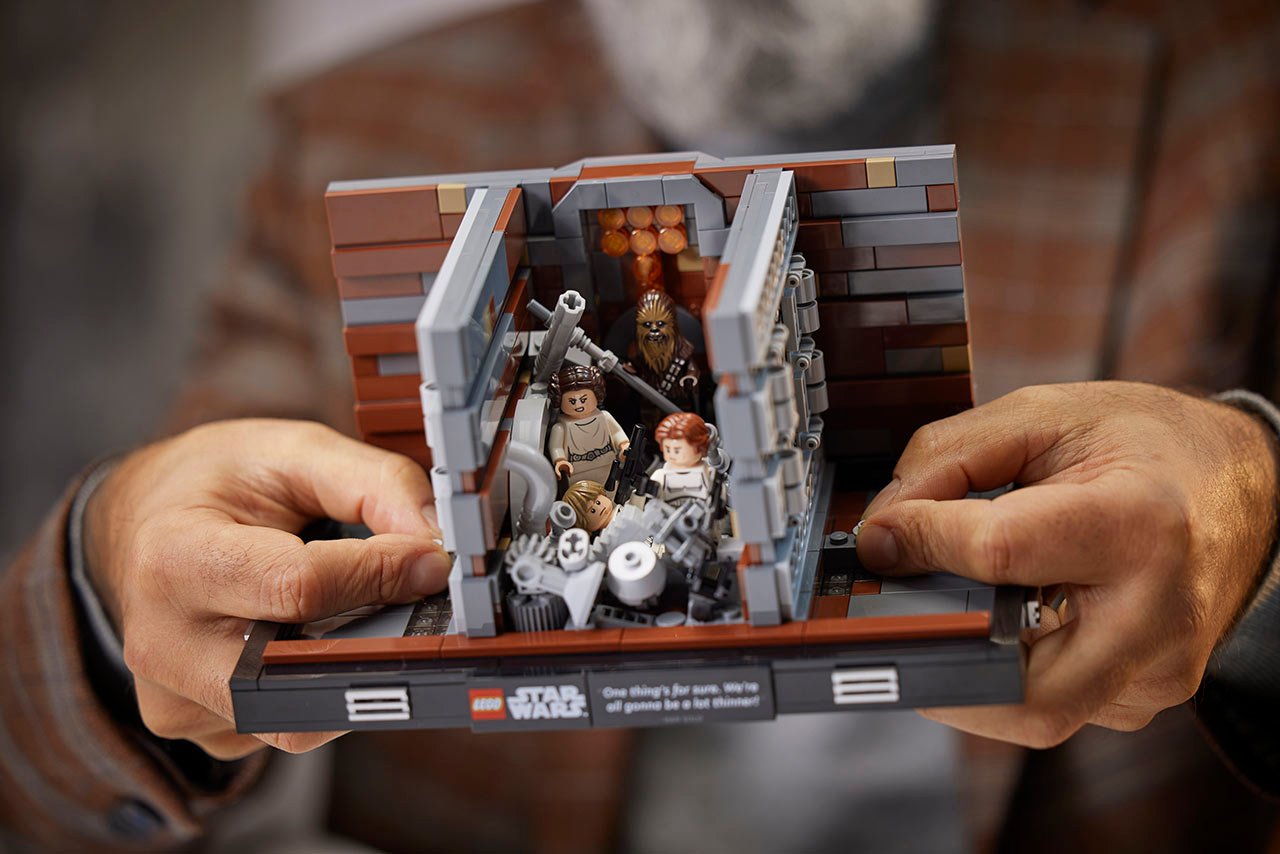 These special LEGO sets are labeled 18+ due to the nature and complexity of the builds. LEGO has really been leaning into creating sets specifically for adults with an enhanced lineup of Ultimate Collector's Series sets and these newer diorama sets.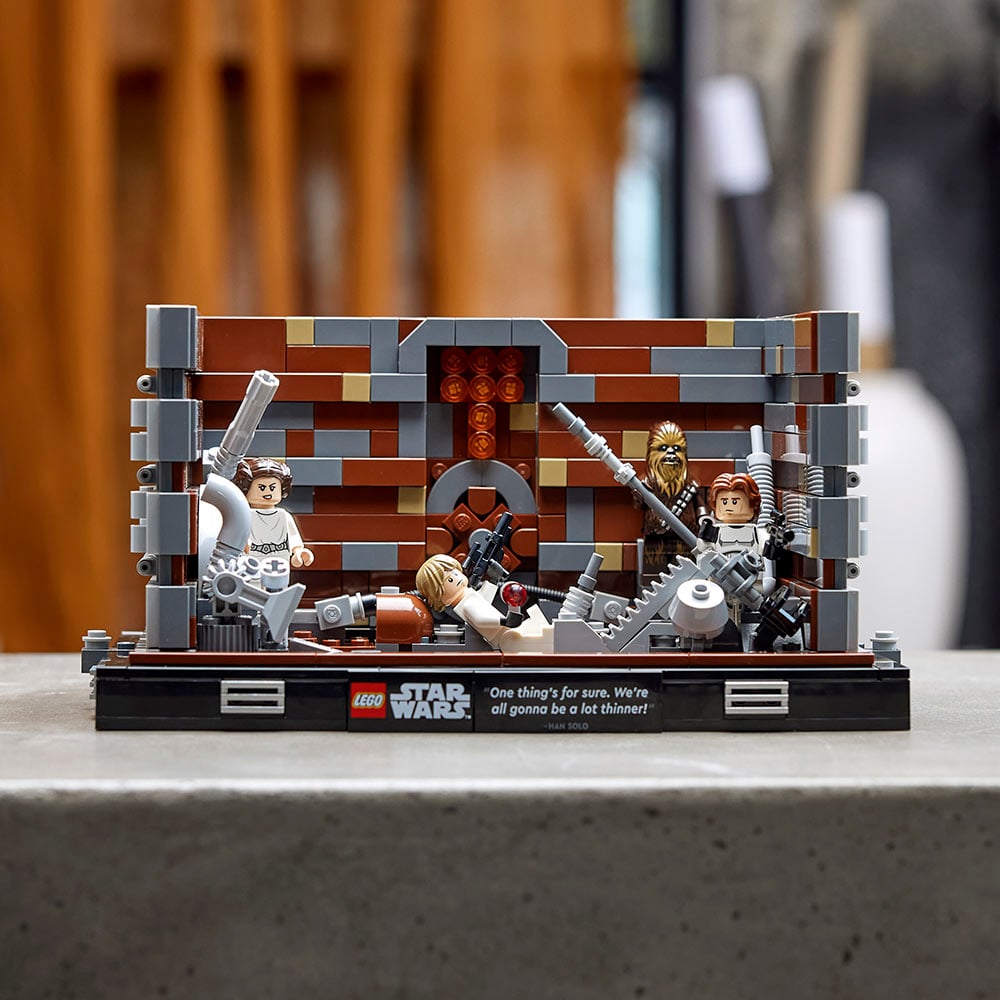 "The Diorama series is really something special, and something we are very excited about," says Jens Kronvold Frederiksen, LEGO Star Wars design director. "The models are built on a frame. On the frame there is a small, printed plaque with a famous phrase from that particular movie scene. The frame is always the same depth — 20 LEGO modules, which is a perfect size, as it makes it fit on a regular bookshelf. So they're perfect for display."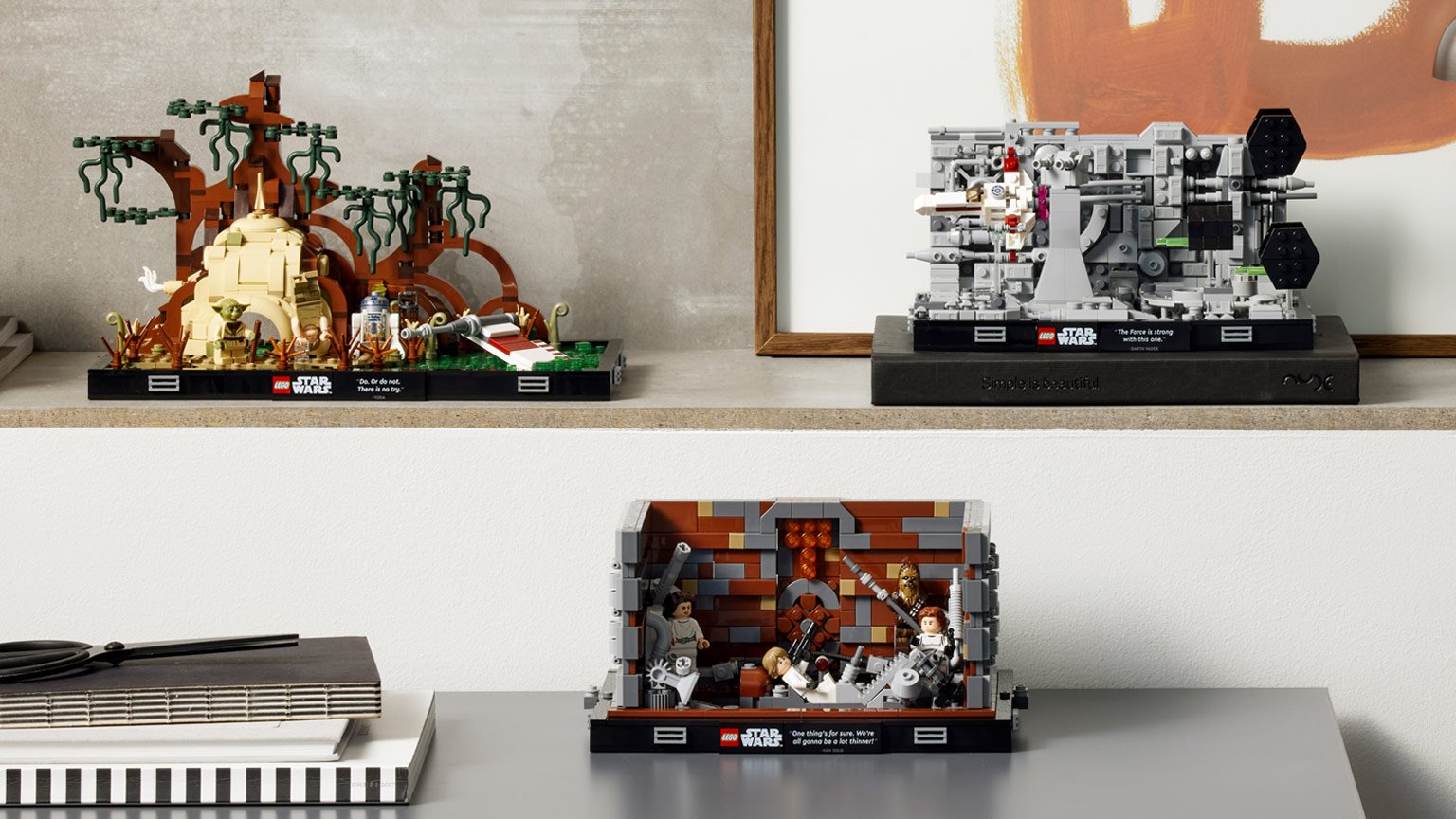 It sounds like there will be more waves of sets on the way, as they're proving to be a successful draw for fans and collectors alike.
"As these models are intended for adults, we can use relatively complicated building techniques, and by that take the detail level a bit higher than on our regular play-theme models," says Frederiksen, who has worked on LEGO Star Wars since the very first sets in 1999. "These are our first dioramas, and we have already created a lot of prototypes for more potential dioramas to come in the future."
Each set has an iconic phrase displayed at the forefront of the set. "One thing's for sure. We're all gonna be a lot thinner!" by Han Solo is on the Trash Compactor build; "The Force is strong with this one" by Darth Vader is on the Trench Run build; and "Do. Or do not. There is no try" by Yoda is on the Dagobah build.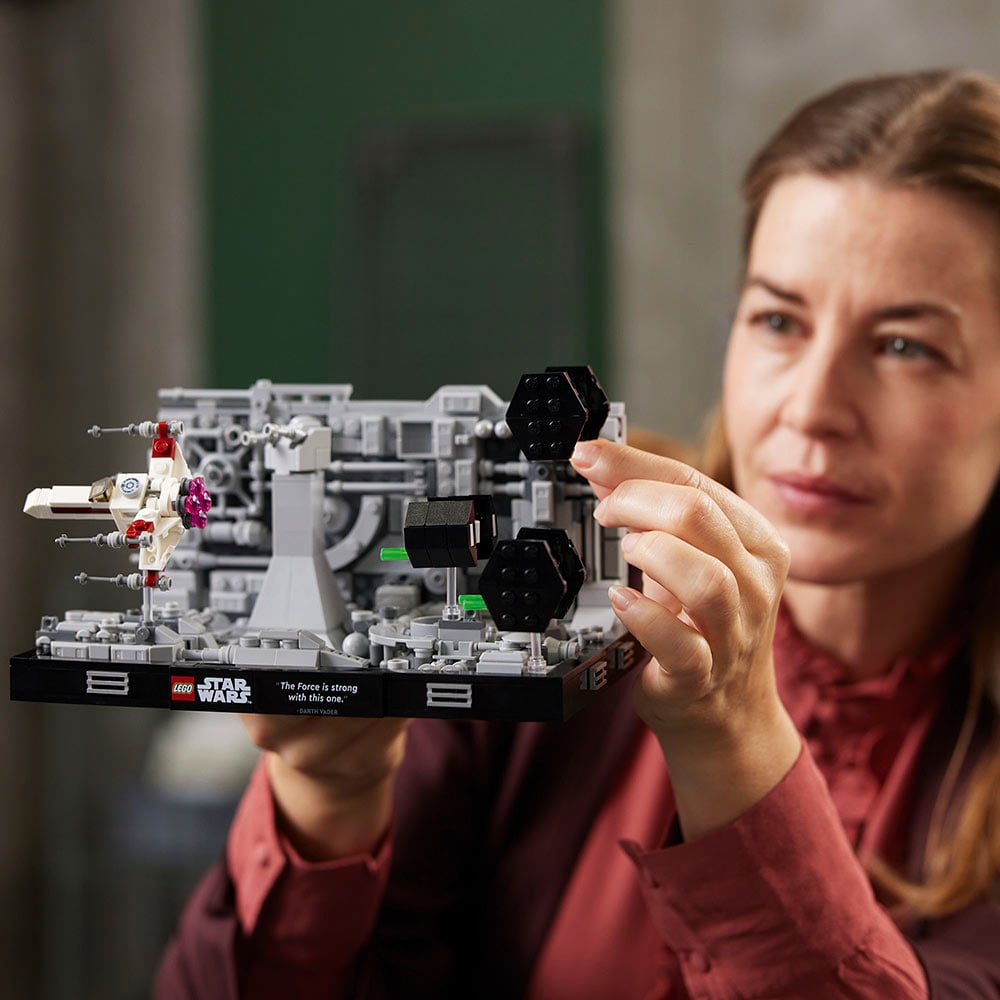 Nostalgia runs high with these, with the inclusion of incredible details like a dianoga's head and closing walls in the Trash Compactor set, the sinking X-Wing piece in the Dagobah set, or the iconic TIE Fighters chasing after Luke in the Trench Run set.
"It's great getting the opportunity to pack in a lot of detail into a build in this form of presentation," says Jason Zapantis, LEGO Star Wars designer. "It's fun to present a highly-detailed scene akin to an iconic snapshot from the film with more intricate construction techniques."
Will you be adding one (or all) of these to your collection? Read the full interview on StarWars.com, then preorder all these sets on LEGO.com today!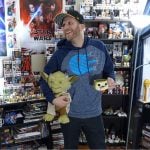 Tony Gorick is a self-proclaimed candy connoisseur with a passion for Star Wars and roller coasters. Whether he's working at his friend's arcade or watching classic Saturday morning cartoons, he does so with unsettling enthusiasm.