New Official Images From 'Obi-Wan Kenobi' by Total Film Feature Kenobi, the Grand Inquisitor, and New Planet Daiyu
Total Film's exclusive coverage of Obi-Wan Kenobi comes out on Thursday April 28th, and the site has put out three images from the issue in advance of its release. The outlet published the images via gamesradar.com, so let's take a look at the latest from the upcoming Disney Plus series!
The first image of three from Total Film via Games Radar has Obi-Wan in attire we are not used to seeing, mainly because it includes a color that isn't tan or brown. This is clearly on Tatooine, with Obi-Wan likely doing his best to blend in with the common folk of the desert planet, while he watches over a young Luke Skywalker.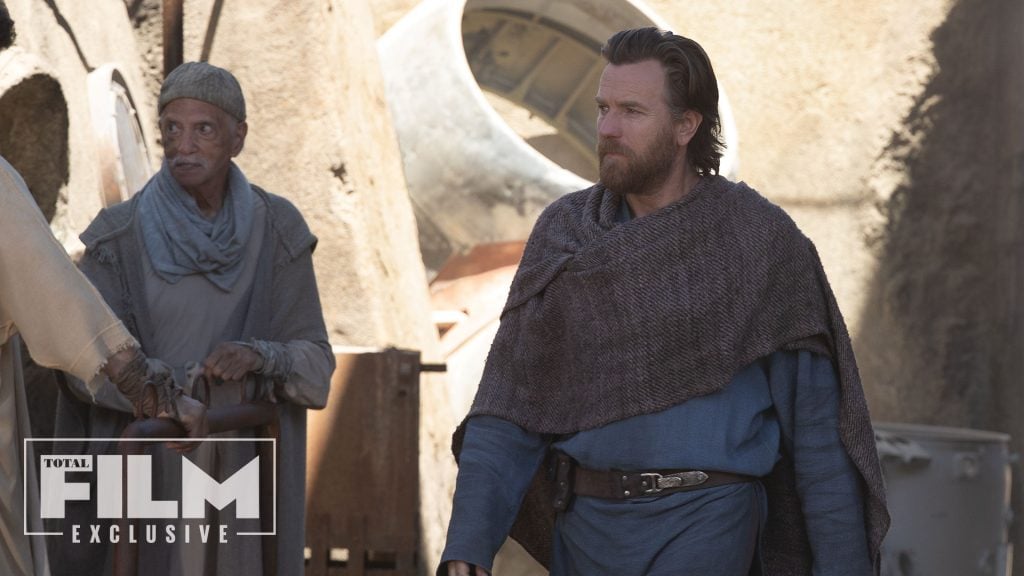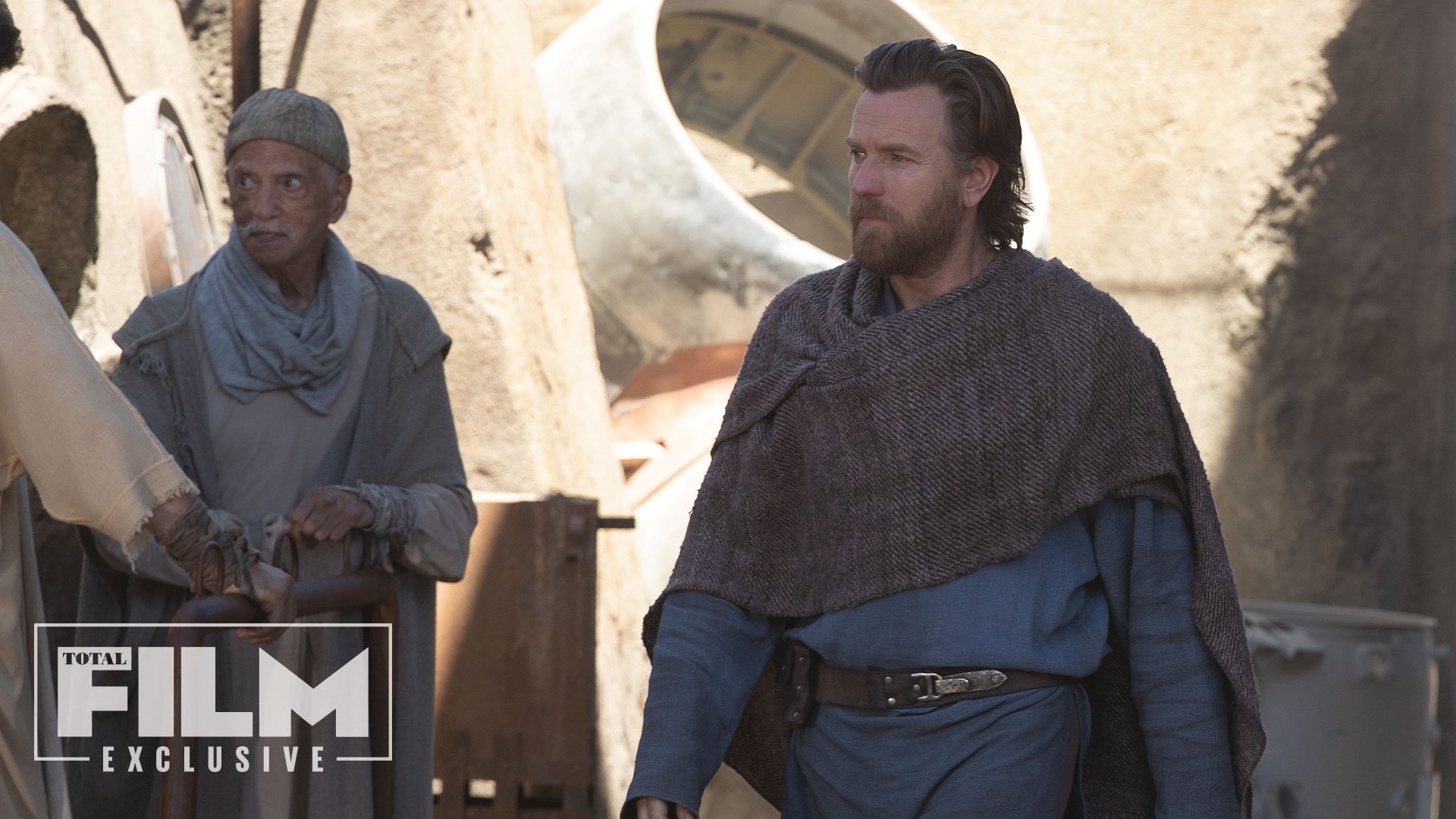 This next shot takes place on the very Blade Runner-feeling new planet Daiyu, where we see a cloaked and hooded Obi-Wan perhaps doing some detective work while blending in on the busy streets of a very neon-lit city. This imagery is a bit reminiscent of the early footage from George Lucas's initially planned live-action Star Wars series that never ended up coming to fruition. This shot matches well with some of the clips seen in the first teaser trailer for Obi-Wan Kenobi.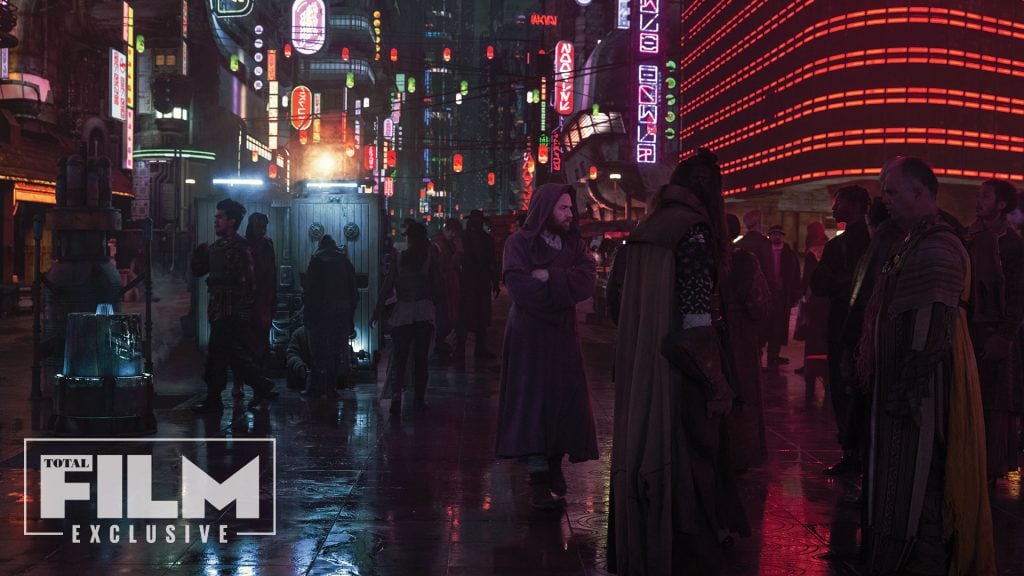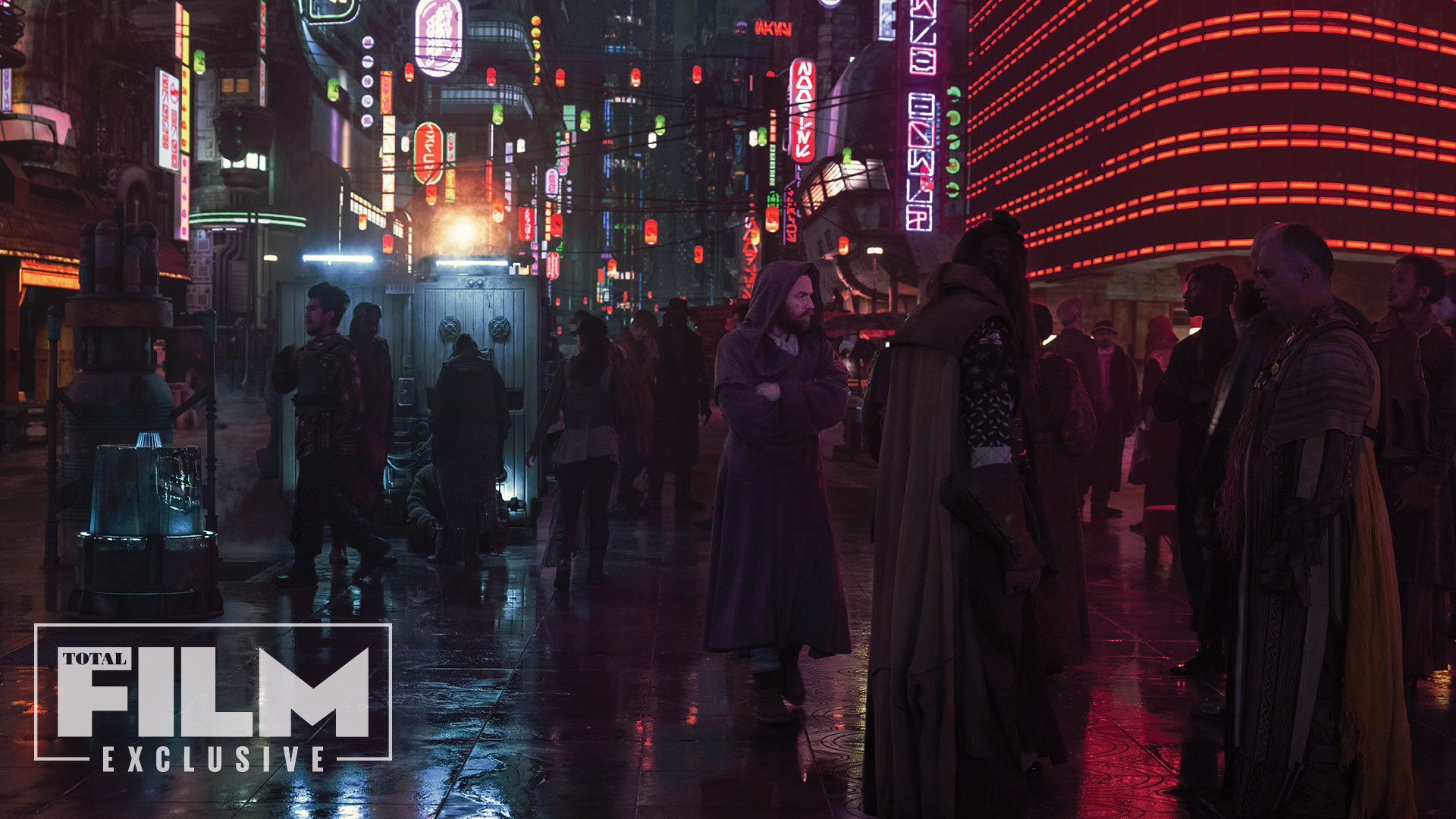 The third and final image released is of the Grand Inquisitor, played by Rupert Friend. Many fans took objection to his rounded head look from the first trailer, but he looks great here. He will likely carry a lot of the weight serving as a primary antagonist, allowing Darth Vader's moments to be less in an effort to make them more impactful and special, including of course the "rematch of the century" between him and Obi-Wan. Not to be outdone, the Grand Inqusitor will certainly unleash his own level of terror on those who oppose Empire rule and their quest to destroy all the Jedi.
Total Film's complete coverage, including interviews with the cast and crew (specifically Ewan McGregor, Hayden Christensen, co-star Moses Ingram, and director Deborah Chow), comes out on Thursday, April 28th, and the Obi-Wan Kenobi series itself will debut on Friday May 27th, with its first two episodes exclusively on Disney Plus.
John Hoey is the Lead Editor and Senior Writer for Star Wars News Net and the host of The Resistance Broadcast podcast
"For my ally is the Force, and a powerful ally it is."