New 'The Book of Boba Fett' Character Poster Belongs to Cad Bane
Even though it's been five days, many of us are still trying to process everything that went down during Chapter 6 of The Book of Boba Fett. Now, Lucasfilm has released a brand-new character poster featuring Cad Bane, the infamous bounty hunter heavily featured in The Clone Wars, who made the jump to live-action under the direction of Dave Filoni (his creator) in the latest episode.
The character, who is expected to be back for the finale as the main gunman for the Pykes, participated in one of the tensest scenes in the series so far, when he dueled Cobb Vanth in the middle of Freetown. While he was speculated to be appearing, we didn't know for sure, and his final look in live-action was still kept out of the marketing loop. He now commands a poster that will surely be hanging on many Clone Wars fans' walls. Check it out: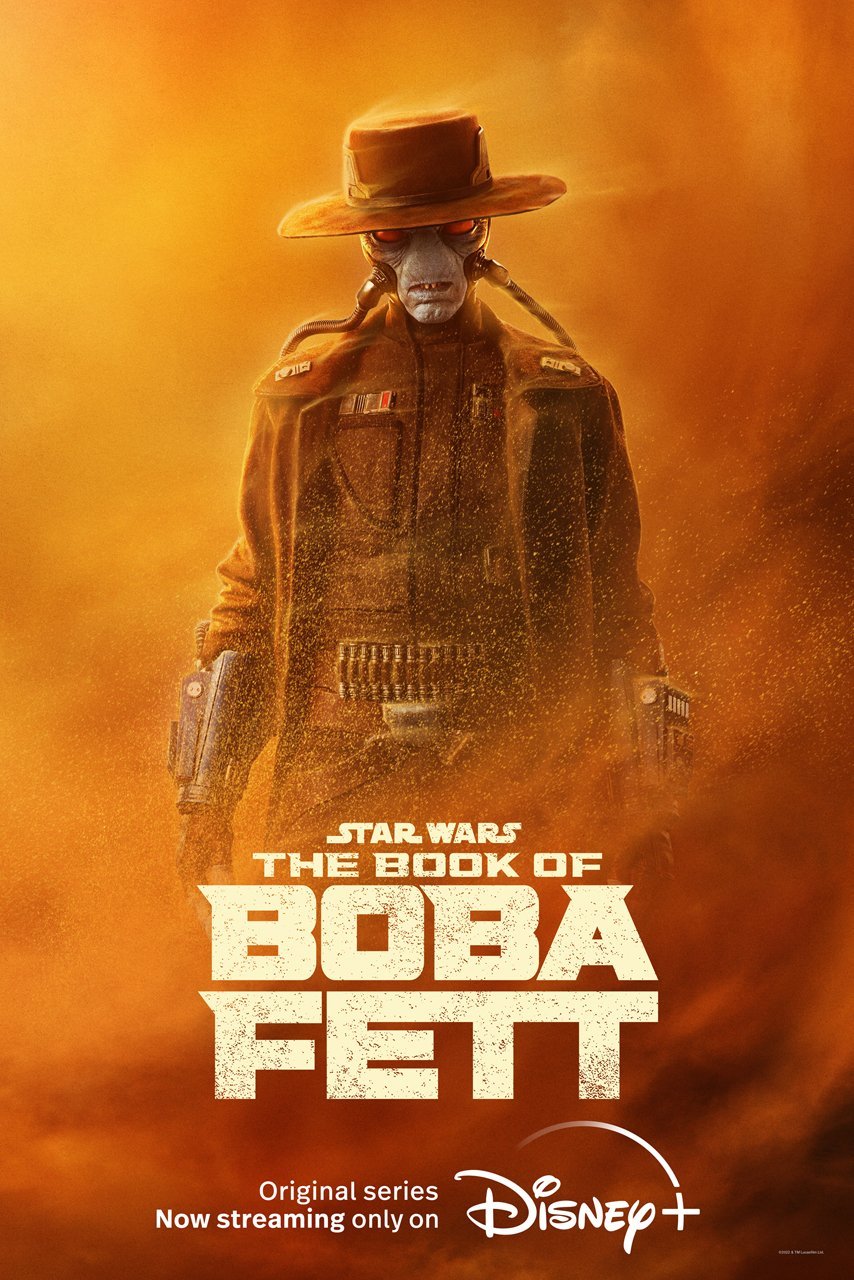 While the Cad Bane poster is still one of the highlights of the season's roster, it is rather surprising we only got one poster from an episode featuring six major cameos — besides Bane, we met with Ahsoka, Luke, Grogu, R2-D2, and Cobb Vanth. Just to put it in context, the water-monger from Chapter 3 (played by Stephen Root) or the Modifier from Chapter 4 (played by Thundercat) got their own posters after being in less than two minutes of their respective episodes, but Luke Skywalker didn't.
Of course, it is obvious they decided to keep Ahsoka, Luke, Grogu, and Artoo close to the chest, but one would think Bane's appearance was not a bigger surprise than Cobb Vanth's, and yet that character didn't get a poster either. Since we expect Vanth to recover from his wounds and to return in Chapter 7, it's still possible he might get a poster next week.
Chapter 7, presumably directed by Robert Rodriguez, has a lot of questions to answer, many subplots to tie, and a lot of expectations going in. The last two episodes have certainly had an impact on the Star Wars fan community, and who knows what could happen now. So far, Favreau and his team have not disappointed with a season finale, and we can only hope next week we look back at Chapter 6 and think of how naive we were, while we still try to lift our jaws from the ground.
In addition to the Cad Bane character poster, Lucasfilm has also released several pieces of conceptual art from Chapter 6 that feature some of the characters mentioned above. Ryan Church drew the first and the fourth, while Christian Alzmann created the two in the middle: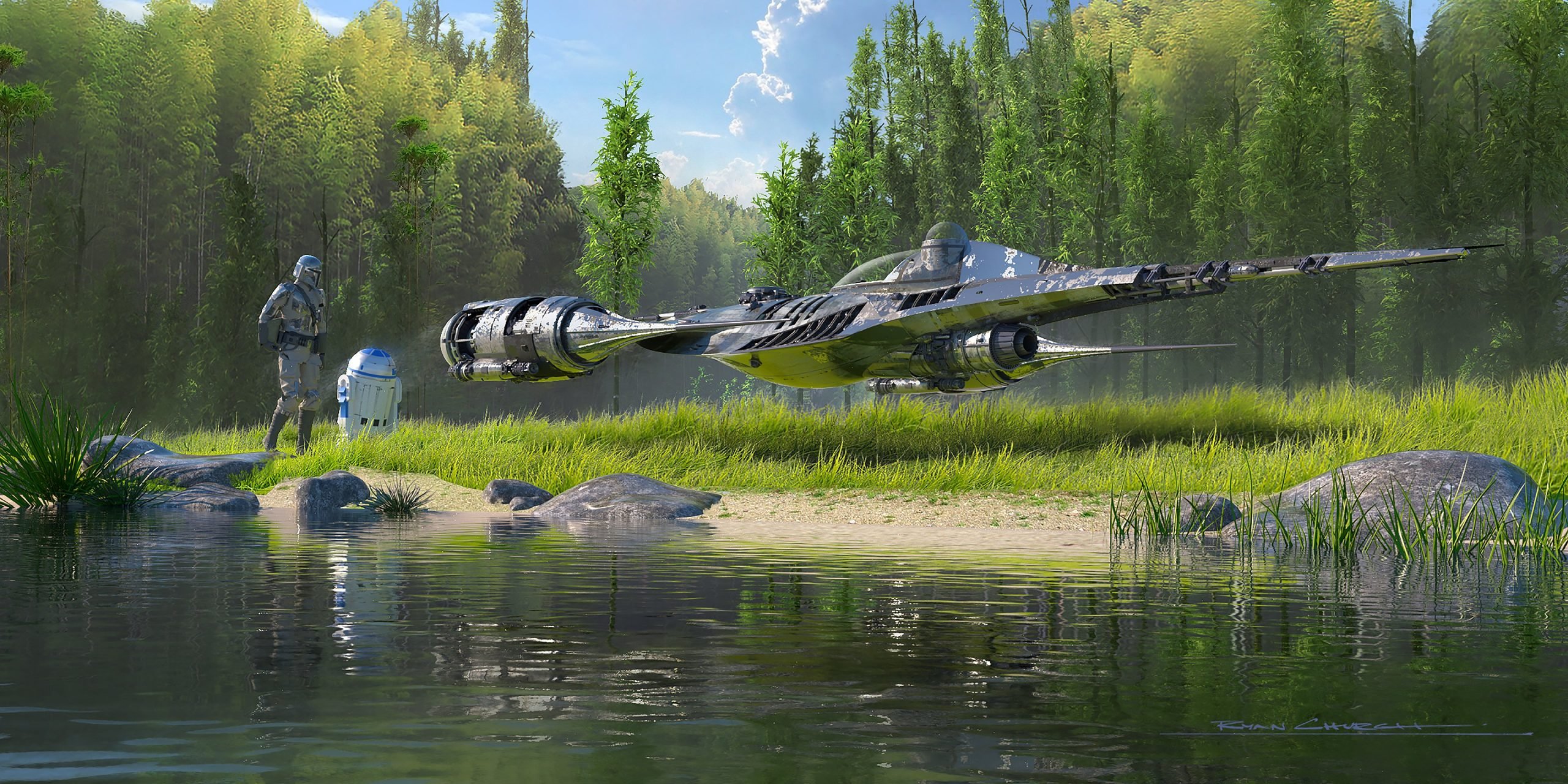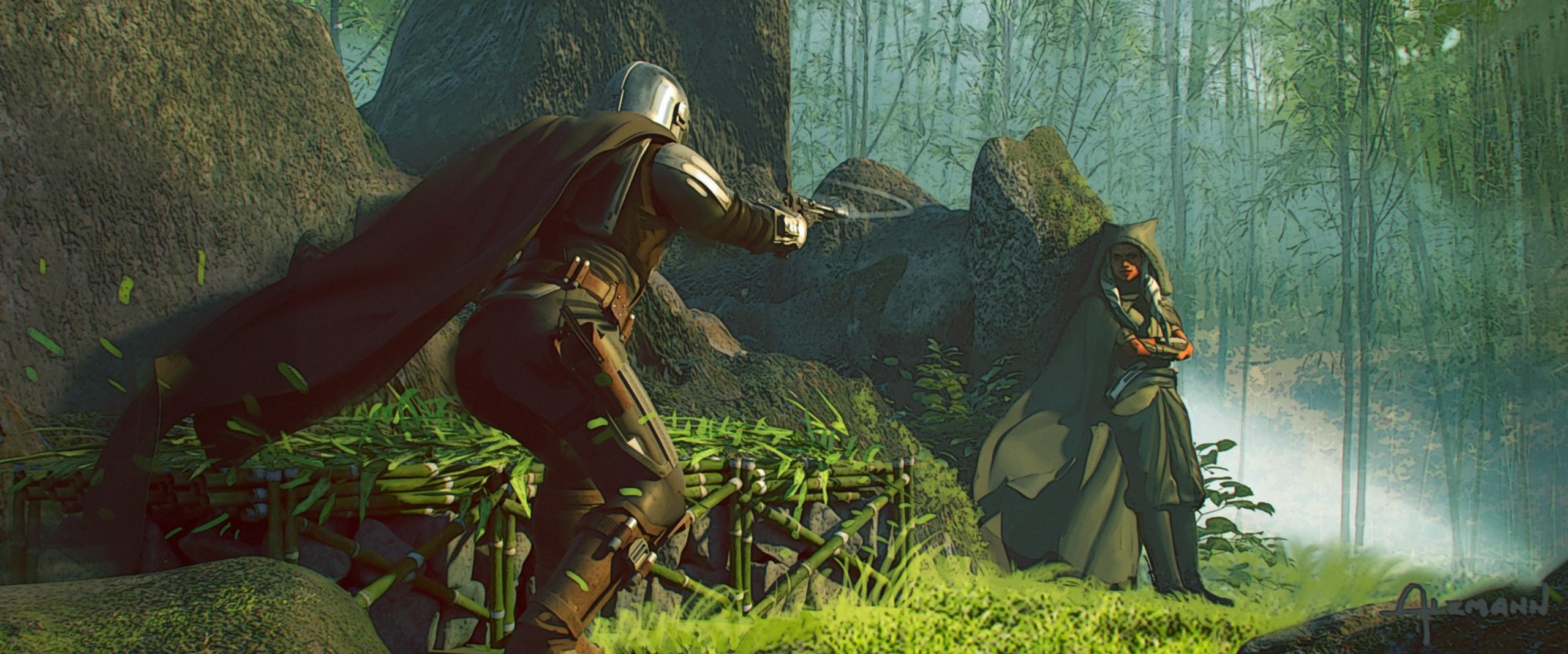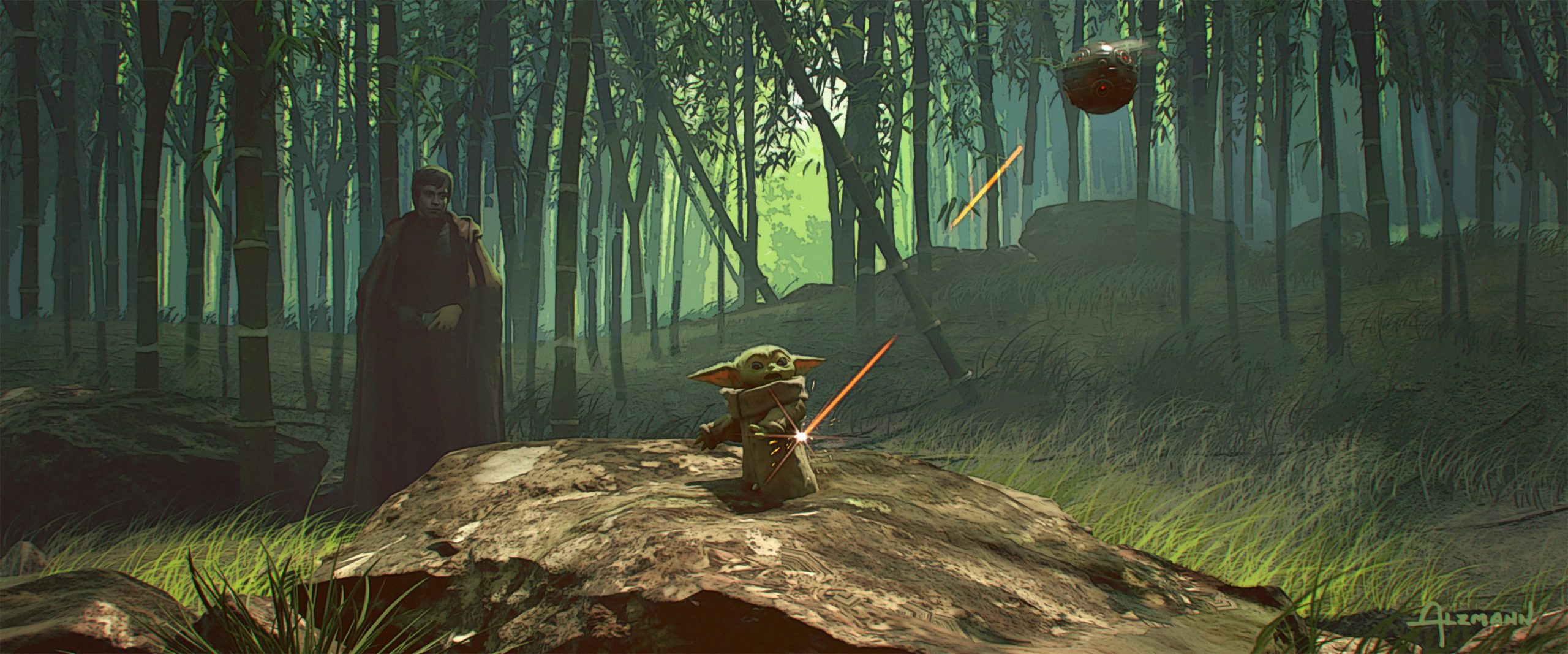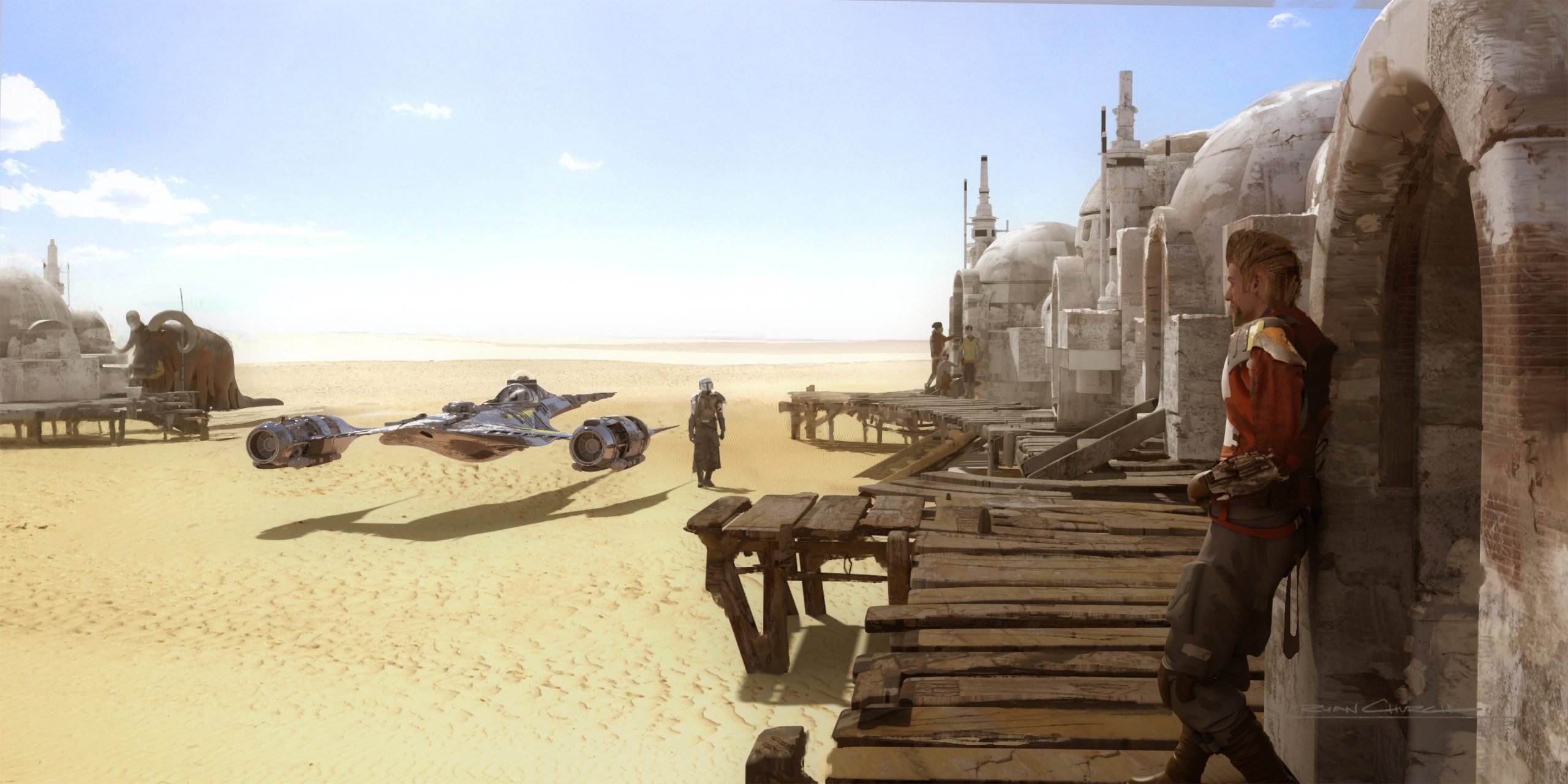 Make sure to come back on Wednesday for our review of Chapter 7, and tune into The Mando Fan Show that night, at 9 pm EST on our YouTube channel, to listen to our own Resistance Broadcast discuss the season finale of The Book of Boba Fett.
Miguel Fernández is a Spanish student that has movies as his second passion in life. His favorite movie of all time is The Lord of the Rings, but he is also a huge Star Wars fan. However, fantasy movies are not his only cup of tea, as movies from Scorsese, Fincher, Kubrick or Hitchcock have been an obsession for him since he started to understand the language of filmmaking. He is that guy who will watch a black and white movie, just because it is in black and white.