'Han Solo & Chewbacca' Comic to Include Characters from 'Solo: A Star Wars Story' and 'The Book of Boba Fett'
This is going to come as a shock: characters from Han Solo and Chewbacca's history are coming back to play inside Marvel's upcoming Han Solo & Chewbacca comic. While that in of itself may not be the hardest-hitting news, writer Marc Guggenheim recently sat down with CBR to tease some tantalizing details on what these incoming characters will be doing. This all leads up to a comic book series that appears to be unpredictable and not just your standard smuggler's tale.
Issue #1 of the ongoing series, set to be released March 9th, meets the titular pair after the events of Solo: A Star Wars Story, but still a few years before A New Hope. In the reveal interview, Guggenheim teased that the first issue will end with the return of a character that will stun. In this new interview, Guggenheim has seemingly taken the Qi'ra-sized elephant in the room off the board for that reveal.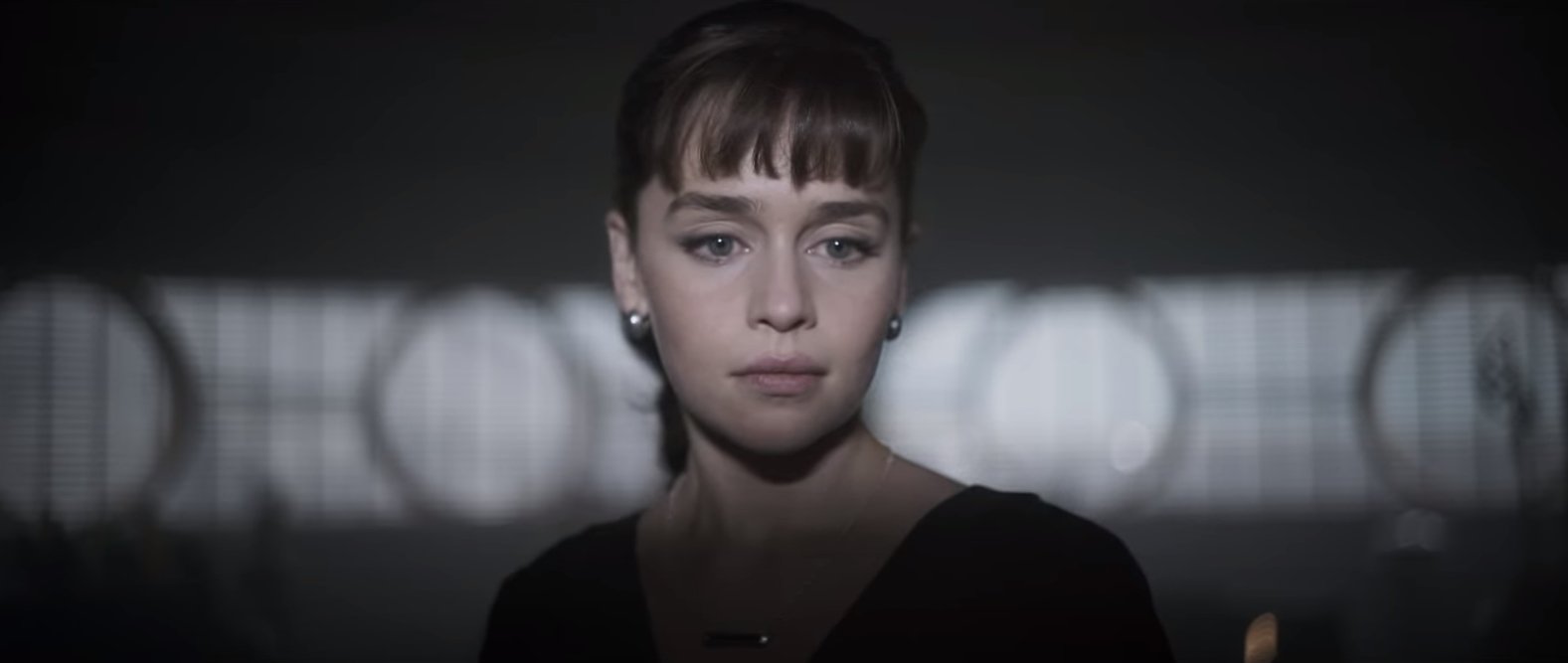 Han's former love will instead just be appearing later. Guggenheim said:
"Qi'ra not only makes an appearance in issue #3, there's also incredibly tight integration with the events of Crimson Reign #2."
That Crimson Reign bit is interesting. In the pages of Charles Soule's Crimson Reign, Qi'ra is in the middle of forging a syndicate war in an attempt to end the rule of the Sith. The tie-in could just be Qi'ra saying one day she wants to take out the Sith, but the wording implies it's more. Check out our review of Crimson Reign #2 to get a taste of what Qi'ra could be doing.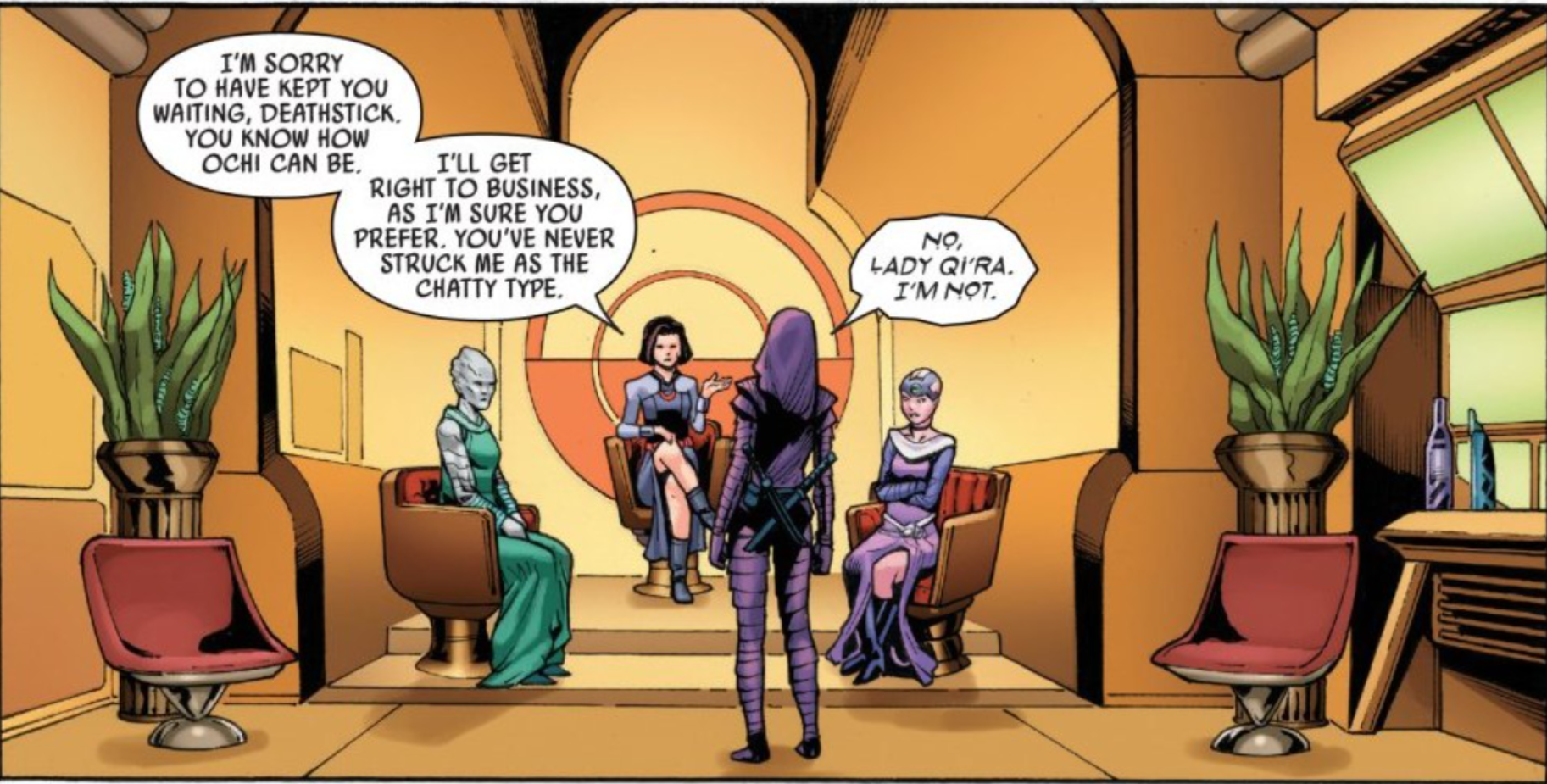 Also in the reveal interview, Guggenheim revealed that there will be an issue entirely from Chewbacca's point of view. We now know that will be issue #4. Guggenheim had this to say on the challenge this issue presents:
"It's absolutely a challenge but it's a fun one. In fact, I'm doubling down on it — literally and figuratively — in issue #4, which is told exclusively from Chewie's P.O.V. and features newly minted Disney+ star Krrsantan. So in that issue, we have two Shyriiwook-speaking characters. Should be a piece of cake. No problem, at all…"
Black Krrsantan recently made his live-action debut in The Book of Boba Fett. Han and Chewbacca ran into Krrsantan earlier in the timeline, during the events of Vader Down, which was a crossover between the Marvel's 2015 Star Wars and Darth Vader comics before relaunching them in 2020. Canon junkies who don't remember can breathe a sigh of relief as the trio did know each other, so this could be their first meeting at this earlier point in the timeline.
Guggenheim is playing with a lot of chess pieces in the first arc of his new comic. The duo is going on a heist for Jabba the Hutt, being saddled with Greedo as well. All of this doesn't even touch on who else Guggenheim is bringing in as the cliffhanger of issue #1. It should be a fun initial ride.
Marvel is staying busy in the Star Wars realm. They just announced an Obi-Wan miniseries, and are hard at work on the next phase of High Republic comics. Han Solo & Chewbacca joins the fray on March 9th.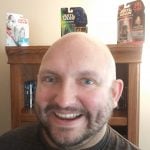 Nate uses his love for Star Wars and movies in general as a way to cope with the pain of being a Minnesota sports fan. When he's not at the theater, you can usually find Nate reading a comic, listening to an audiobook, or playing a Mario video game for the 1,000th time.