Disney's Patented "Real" Lightsaber Confirmed To Be for Show Use Only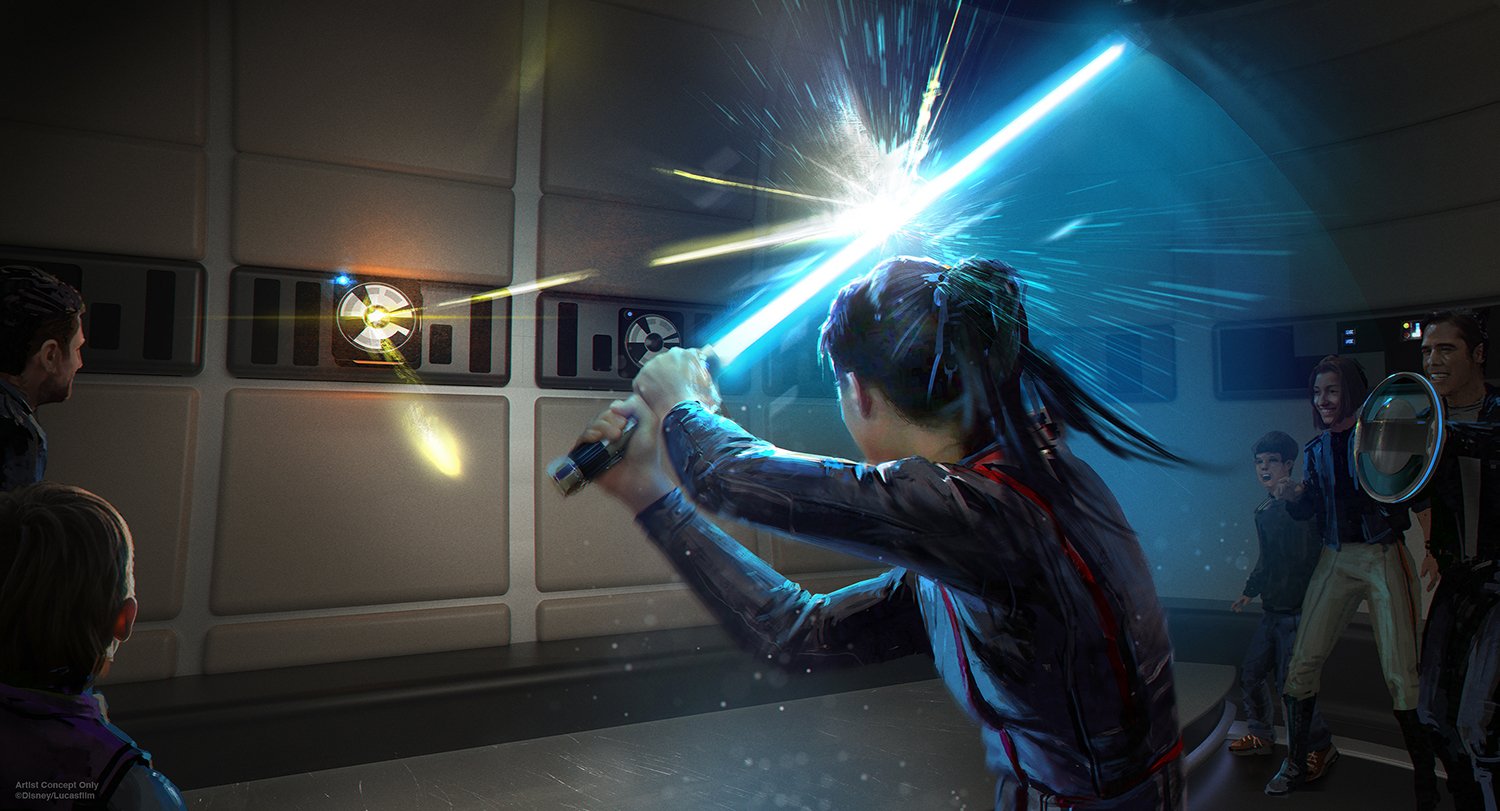 To quote my mom while I was growing up: "Look with your eyes and not with your hands." — this seems to be the case when it comes to the 'real' lightsabers developed by Disney Imagineering for use on the new Star Wars: Galactic Starcruiser hotel experience set to open in Florida at the Walt Disney Resort in March of 2022.
In addition to learning that the Halcyon, the star cruiser guests will be staying aboard during their two-night stay is to be featured in High Republic stories set to come out next year, and that the hotel itself is booked through June of 2022, it has also been revealed that the 'real' lightsabers will only be used by performers and not by Guests.
Disney has recently been play-testing the Hotel experiences, inviting a select few to try their hand at the interactive narrative and role-playing scenarios as well as the food and drink one can expect to indulge in aboard the premier space-hotel. Part of this experience involves Guests getting their hands on a lightsaber and wielding it to deflect blaster bolts in a training simulation.
Joshua Yehl from IGN had this to say of the experience:
"Unfortunately, that lightsaber isn't for guests to use or purchase. It's strictly for use by the performers. I didn't get to see the new lightsaber on my visit, so I have no details to share about it, but given how Kylo Ren and Rey are frequent sights at Galaxy's Edge, I wouldn't be surprised if they showed up on the Galactic Starcruiser at some point, fancy new laser swords in hand."
He went on to emphasize that there will still be plenty of opportunities for Guests to part ways with their money though:
"That said, the Galactic Starcruiser does have a boutique that sells all manner of merchandise, and a Disney rep said it's likely some type of lightsaber will be available for sale there."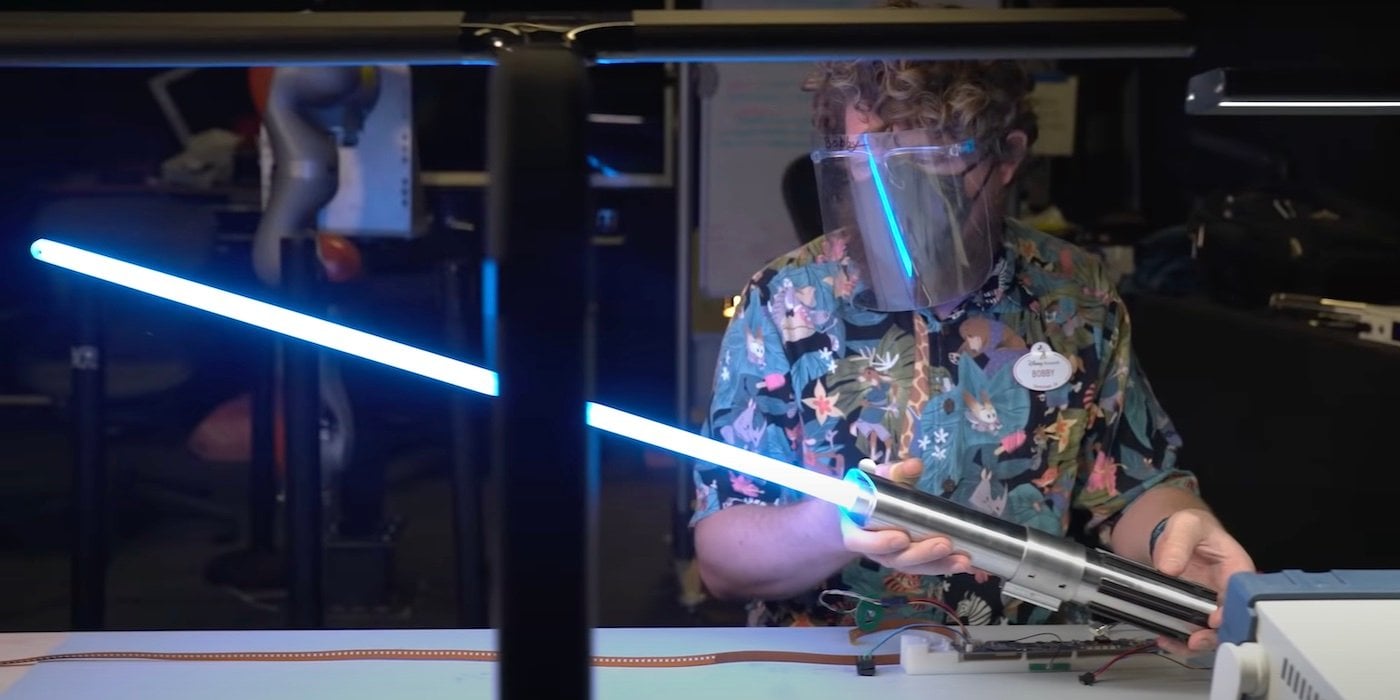 This revelation was further confirmed by GameSpot's Chris Hayner when discussing the guided visit with creative executive and Imagineer Scott Trowbridge:
"Trowbridge confirmed in a group interview that guests will never actually use that lightsaber, but that it will be part of the Galactic Starcruiser experience. If we had to guess, there will be a moment in the story where Rey is involved–given that it's her saber–and will wield it to ward off the First Order."
Hayner confirmed what the Guest experience with the laser swords will look like:
"Instead, you will be given what feels like a high-end, yet slimmed-down lightsaber replica with a fixed blade. You power it up and all of the sounds and vibrations you would expect are there, but if you walk in expecting to get to play with the new one Disney has developed, let this serve as a warning."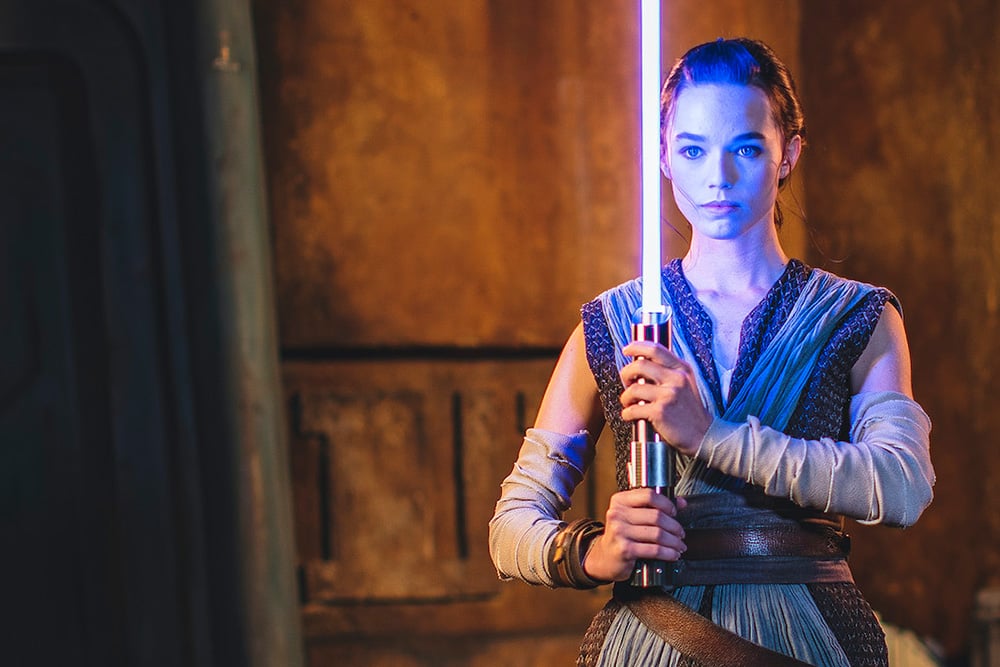 While this news will undoubtedly come as a disappointment to those looking to get their hands on a lightsaber minus the fixed blade, this also does not come as a surprise, as it is very common for Disney to develop exclusive technologies to be used only in-Park and only for performance purposes.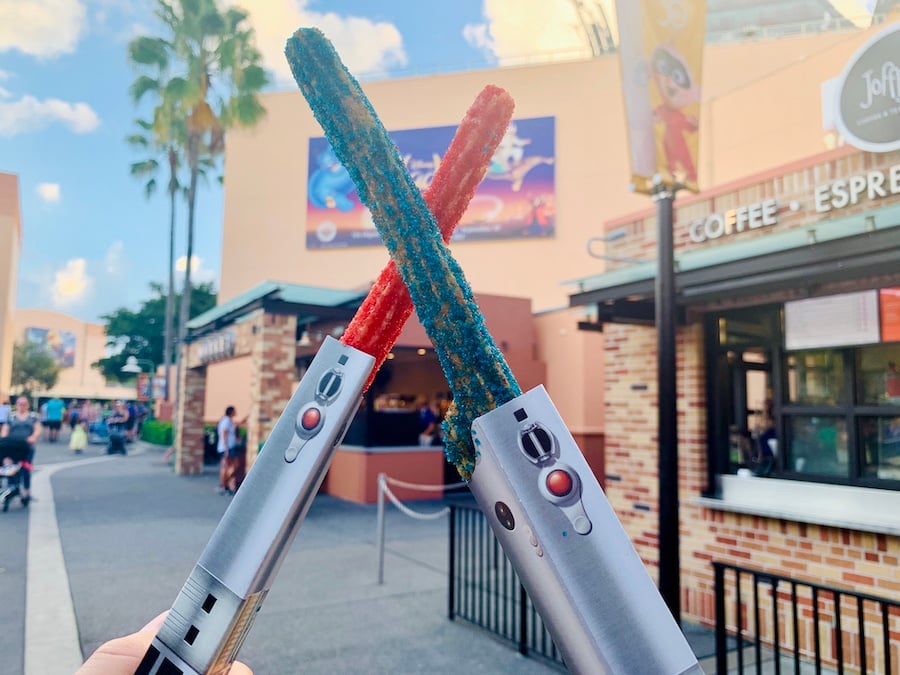 If anyone is in need of some comfort after hearing this news, you can never go wrong with a lightsaber churro. While they may not extend automatically, you can certainly make them retract, one yummy bite at a time.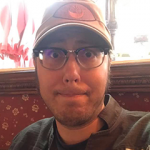 Born and raised in sunny Southern California, Colin grew up an avid fan of Star Wars, Disneyland, and so many more pop-culture staples. After spending some time as a character at a well-known theme park, he spent some time attending college in the UK. Colin now lives with his wife and dog just down the road from the Happiest Place on Earth and divides his time between family, friends, gaming, and writing horror stories and think pieces on cinema.