The Galaxy Goes Dark in The High Republic Starting this January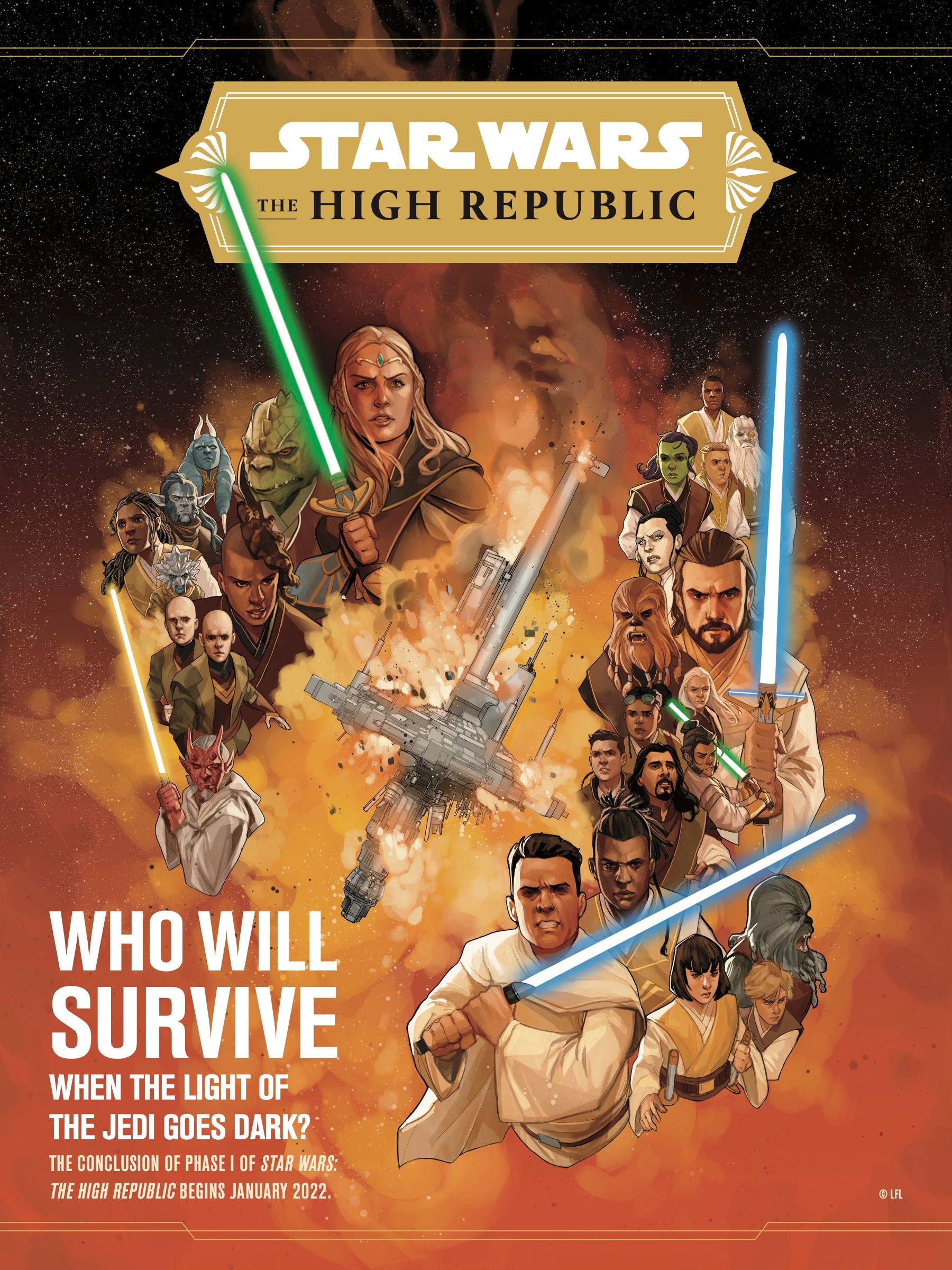 If you've been keeping up on The High Republic, what began as "light and life" is rapidly crumbling towards darkness and death. The assaults against the Jedi and the Republic, on multiple fronts, have been relentless. With the conclusion of phase one upon us, the authors involved are promising us a much darker second phase in The High Republic storytelling effort.
Look no further than the titles of the forthcoming, third wave of novels which conclude phase one. Titles like Fallen Star by Claudia Gray, Midnight Horizon by Daniel José Older, and Mission to Disaster by Justina Ireland don't suggest things are getting better for anyone in the galaxy far, far away anytime soon. Not to mention, The High Republic comics from Marvel and IDW between waves suggest the Nihil are only more determined to destabilize the galaxy and wreak havoc upon the Jedi.
Marchion Ro, Eye of the Nihil, has some especially wicked weapons at his disposal, and the latest Marvel issue (review out tomorrow) already sees them deployed beyond his reach. Not to mention an assault led by his apprentice on a Takodana Jedi Temple defended by a group of Padawans. Ro's resolve to destroy the Jedi is beyond the chaotic will of the Nihil, as the marauders only serve as a tool to this end. Newly freed Lourna Dee is also stronger and deadlier than we've seen her, eager to take what's hers from a Republic she believes corrupt and its Jedi bootlickers.
Buckle up, fellow readers. If The Rising Storm by Cavan Scott seemed harsh, these ominous warnings from the Star Wars Twitter account should tell you we haven't seen anything yet. Make sure you are following along in the comics. For a full rundown on the next wave of titles and pre-order links, check out our earlier coverage.
Kyle Larson lives in Portland, Oregon. When he's not running trails, he's reading and writing.