Echo Gets 'The Bad Batch' Poster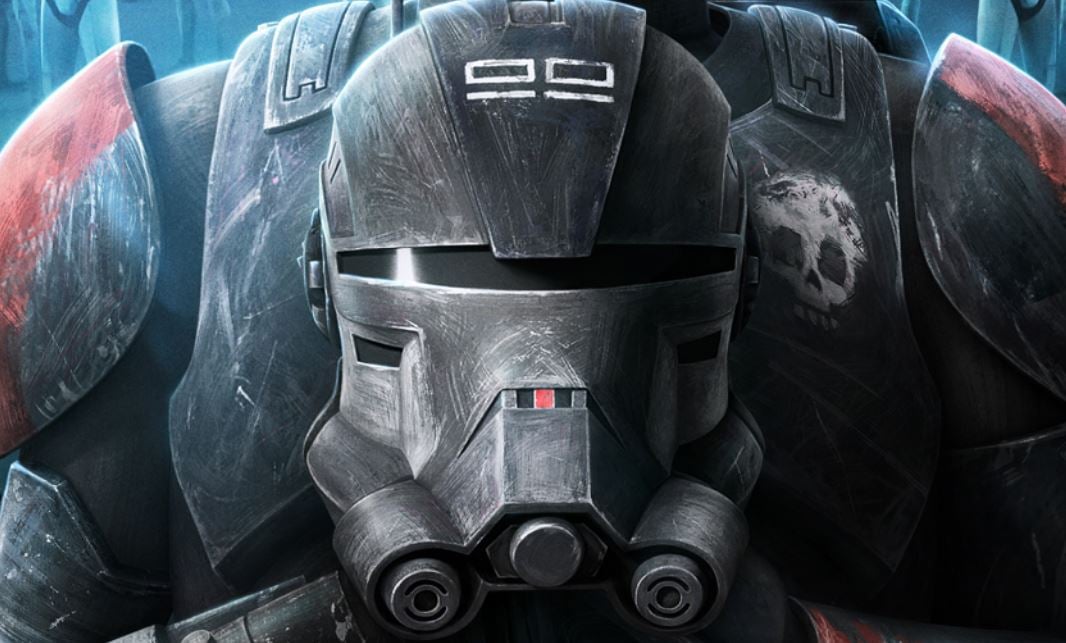 Lucasfilm has dropped another poster for a member of the Bad Batch in the lead up to The Bad Batch series premiering next week. This time, we get a poster of Echo.
Echo is the second character to get a poster after Hunter got the treatment yesterday, giving us a good look at his new armor as a member of the Bad Batch.
Echo 🦾 Star Wars: @TheBadBatch starts streaming May the 4th on @DisneyPlus. #TheBadBatch pic.twitter.com/TyejoOuU6v

— Star Wars (@starwars) April 29, 2021
For a closer look at the poster, see below. We've already seen Echo in his new suit of armor in The Bad Batch trailers, but this allow us to peer closely at the skull etched into his chestplate. There's also a new symbol etched into his helmet, perhaps suggesting further that Echo's role will be something along the lines of tech/hacker, along with the implants on the side of his head and the antenna on his back.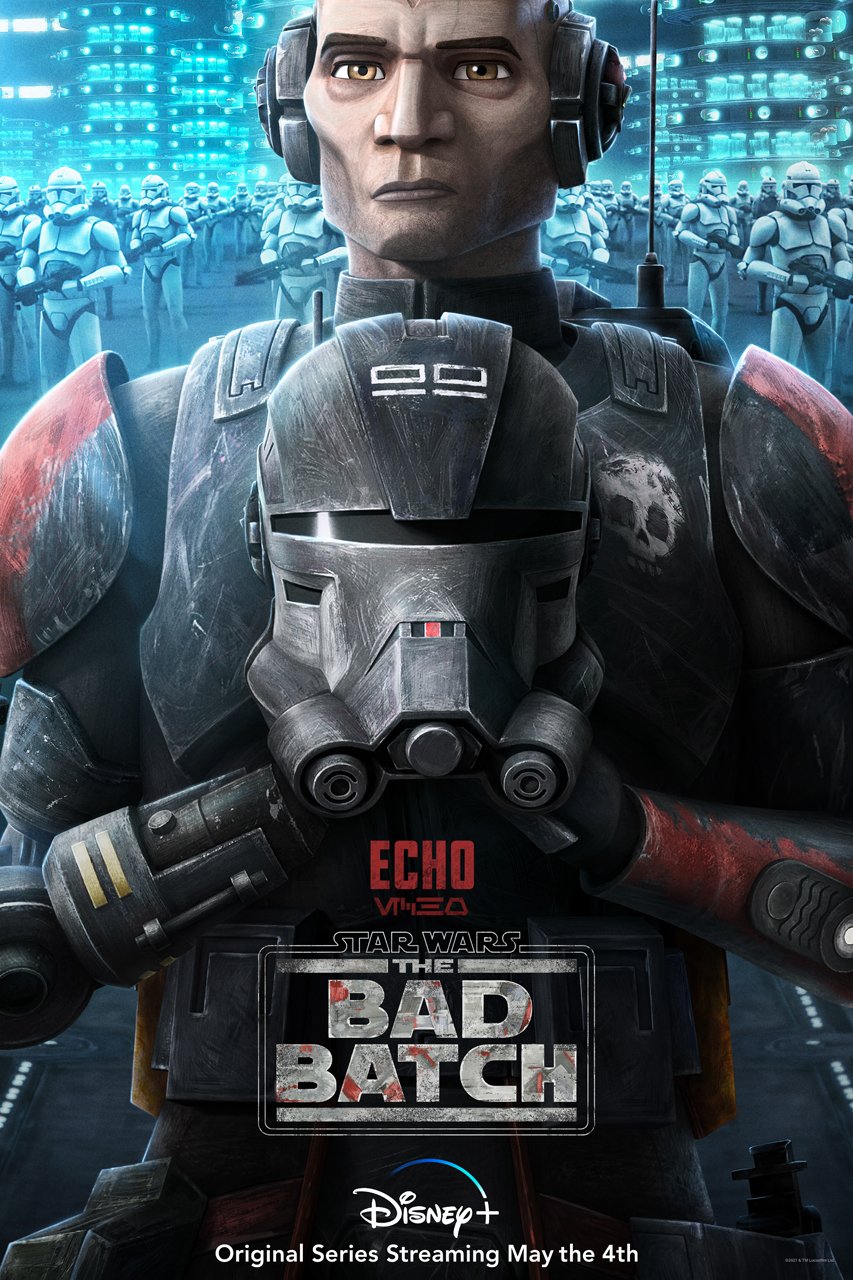 Star Wars: The Bad Batch follows the elite and experimental clones of the Bad Batch as they find their way in a rapidly changing galaxy in the immediate aftermath of the Clone War. Members of Bad Batch—a unique squad of clones who vary genetically from their brothers in the Clone Army—each possess a singular exceptional skill that makes them extraordinarily effective soldiers and a formidable crew.
The Bad Batch premieres on Disney+ on May 4, with new episodes streaming weekly every Friday, starting May 7. We'll likely keep getting posters of the main cast every day in the lead up to the series premiere.
Josh is a huge Star Wars fan, who has spent far too much time wondering if any Star Wars character could defeat Thanos with all the Infinity Stones.