Disneyland Forced to Cut Three Minutes from 'Rise of the Resistance' Due to COVID-19 Reopening Restrictions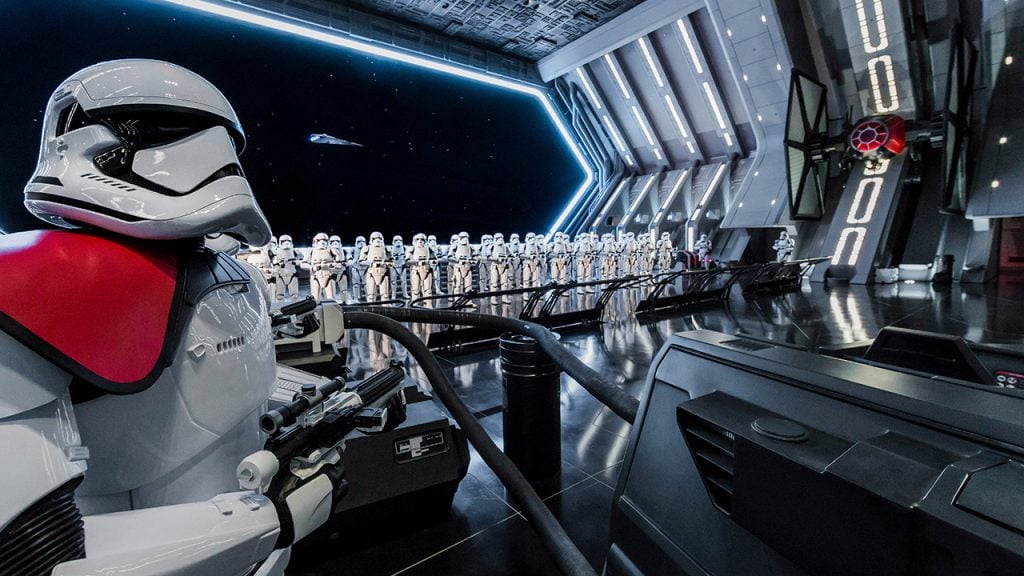 Disneyland in California is reopening to the public on Friday after being shutdown due to the COVID-19 pandemic. With this public reopening comes restrictions and one of those has to do with time limits of indoor attractions. The epic Rise of the Resistance at Galaxy's Edge will be forced to trim down its bulky ride-length in order to meet the reopening guidelines. Here are the details.
According to LA Times, the maximum time allowed for indoor attractions (for the time being) is 15 minutes. Rise of the Resistance clocks in at a robust 18 minutes. You don't need to be K-2SO to figure out this puts the ride three minutes over the limit, which means the ride will need to be trimmed down a bit. Before fans get too upset, according to Disneyland officials, the parts of the ride being cut down are "dwelling" points, and not the high-octane, high-action parts of the ride.
Disneyland officials promise that when the park reopens Friday, the ride's major plot points will remain intact, including lots of explosions, drama and high-tech mayhem."
Parts of the ride Disneyland officials say might be shortened:
"Dwelling points"
Segments when visitors are waiting to be interrogated by the First Order's leader Kylo Ren
Lingering points in front of a unit of stormtroopers in a Star Destroyer's hangar bay
A speech given at the beginning of the ride by a hologram of resistance hero Rey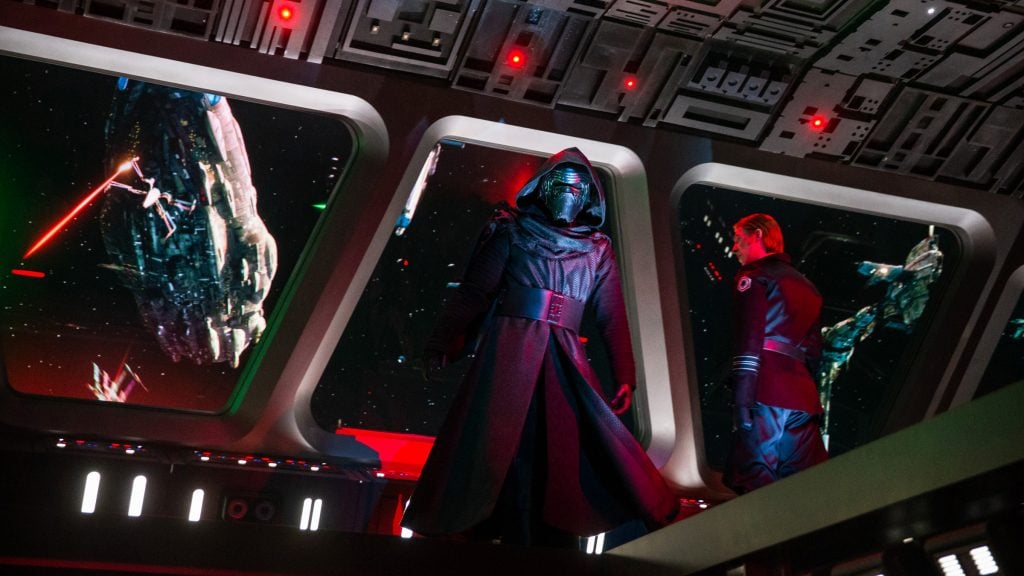 To put a positive spin on it, it's possible these cuts could make the ride more seamless and enjoyable. There is no word whether the cuts will be temporary or a permanent change to the attraction or if the version at Disney World in Florida will have to make any cuts, so it remains to be seen whether the ride changes to preserve continuity or remains as it was before the pandemic.
One last important bit of information for park-goers is the virtual queue to gain access to the ride. Here is what Disney has released about that update to riding Rise of the Resistance:
Disneyland has also expanded its virtual queueing system for the ride, allowing park visitors to join the queue through the Disneyland app twice daily — at 7 a.m. and at noon — instead of once. In the morning session, visitors can join the queue without having to be in the park. To join the queue at noon, parkgoers must be inside either Disneyland or Disney California Adventure Park."
Safe travels to a galaxy far, far away.
SOURCE: LA Times
John Hoey is the Lead Editor and Senior Writer for Star Wars News Net and the host of The Resistance Broadcast podcast
"For my ally is the Force, and a powerful ally it is."