Domhnall Gleeson Weighs In on General Hux's Role in 'Star Wars: The Rise Of Skywalker' and Whether or Not He'd Be Back
One of the second-level characters the sequel trilogy introduced us to was General Hux (played by Domhnall Gleeson), who in Star Wars: The Force Awakens acts as the de facto military leader of the First Order, competing with Kylo Ren for Snoke's appreciation. The dynamic changed as the story progressed, and after Kylo Ren killed Snoke in The Last Jedi, Hux lost the unspoken battle to him, and from that point on, he was relegated to another head in the crowd as we saw in The Rise of Skywalker. This transition, as we learned in that film, caused him to rethink his priorities and leak information to the Resistance that would jeopardize Ren's plans.
While a lot of Hux's story can be seen on screen, there is certainly a lot that was left out to give more screen time to other stories that felt more relevant — Kylo and Rey being the big one. This is a sentiment that many fans expressed in the aftermath of both The Last Jedi and especially The Rise of Skywalker, and is one that Hux himself, Irish actor Domhnall Gleeson, shares. In a recent interview with IndieWire, he said:
"It would've been nice to stick around a little bit longer, for sure. It would've been nice to see the spy thing play out a little bit, but J.J. [Abrams] knows what he's doing, and I heard a kind of gasp in the cinema when it happened, so I guess he was right."
He went on to double down on the point he eventually got behind Abrams' vision when he said:
"The film is what the film needed to be, I think. There's always stuff that you would like to see more of, but you can't have a 17-hour film, I've been told. Apparently that's not allowed, so I was happy with what was there."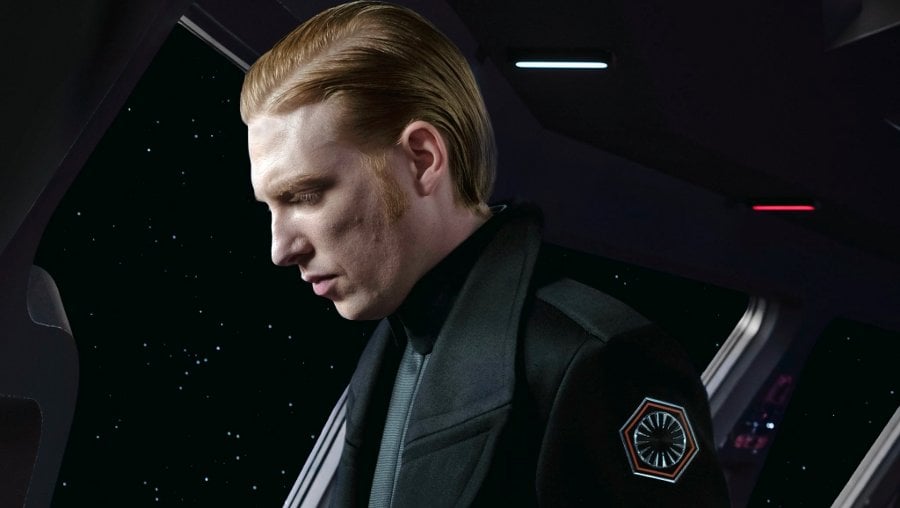 The Rise of Skywalker did focus a lot on another First Order official, General Pryde, played by Richard E. Grant, who was introduced in that movie as a long-time Palpatine ally. About Grant, Domhnall Gleeson only has words of respect and admiration:
"I've been a fan of Richard's work for a very, very, very long time. So if you're bowing out to anybody, there are a lot of worse people to bow out to."
In another interview with ComicBook.com to promote his upcoming series Frank of Ireland, he said that he's always open to return to the galaxy if the story is right:
"A couple people have asked because there is so much stuff happening in the 'Star Wars' universe, but it's always about if the story's good. I'm up for anything if the story's good, you know? So yeah, bring it on, if so, and if not, I think I did plenty. Three movies is a lot."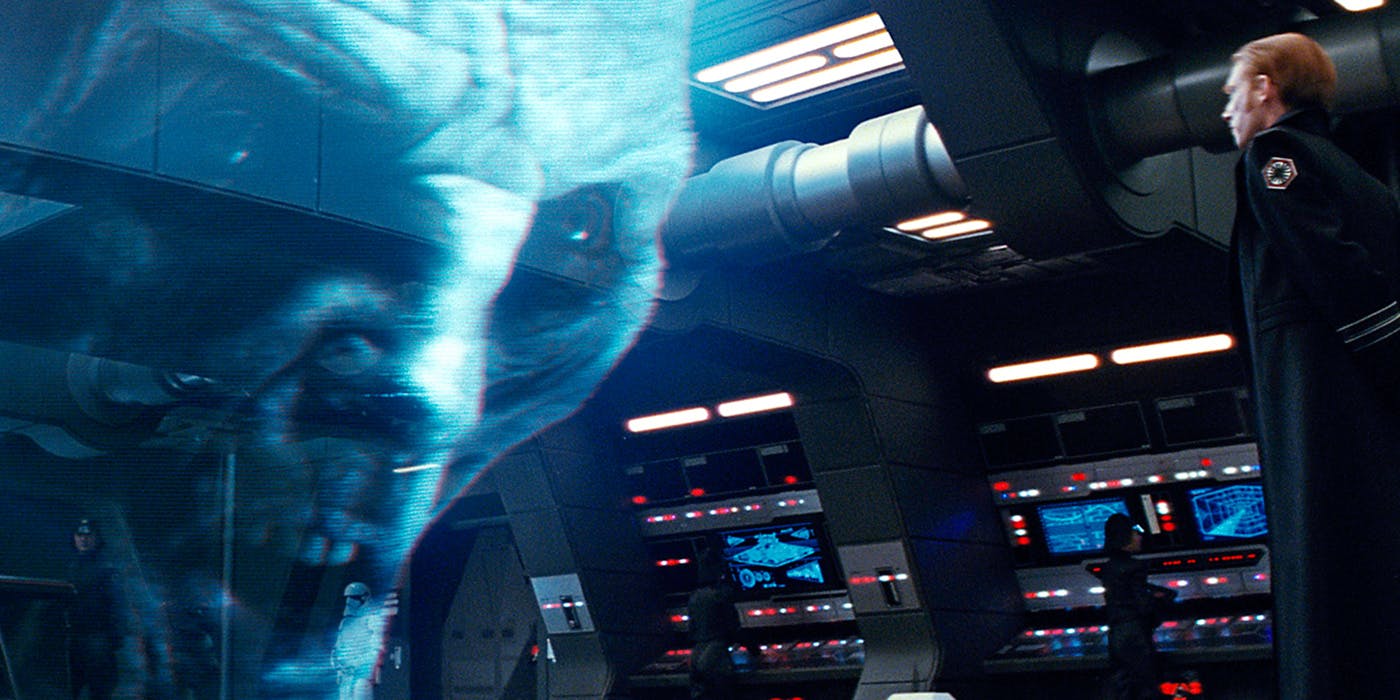 Hux's family, especially his father Brendol, was explored in a deeper way in the Aftermath book trilogy, with some appearances here and there in other books. There is enough in there to motivate a great miniseries, or even a subplot in a larger series set a few years before The Force Awakens. Who knows, maybe we could even see Rae Sloane in there, who shared a special connection with the young Armitage Hux in the Aftermath books.
For now, we'll have to content ourselves with Gleeson's great performances in the sequel trilogy, which is currently available on Disney Plus.
Miguel Fernández is a Spanish student that has movies as his second passion in life. His favorite movie of all time is The Lord of the Rings, but he is also a huge Star Wars fan. However, fantasy movies are not his only cup of tea, as movies from Scorsese, Fincher, Kubrick or Hitchcock have been an obsession for him since he started to understand the language of filmmaking. He is that guy who will watch a black and white movie, just because it is in black and white.