Mark Hamill Filming Knightfall Season 2 – What Does This Mean For Star Wars Episode IX?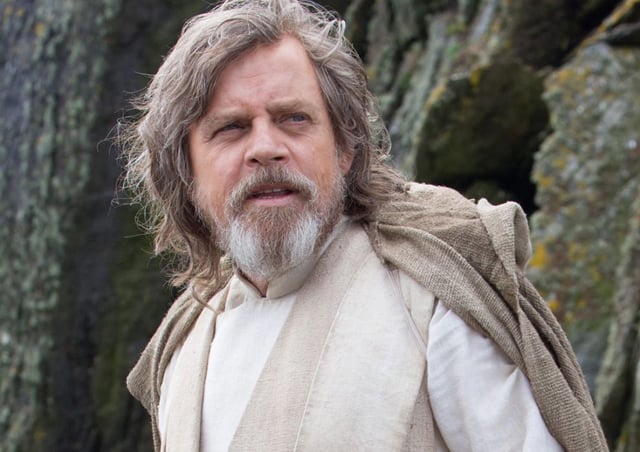 In a bit of Star Wars-related news that's not directly Star Wars news, Mark Hamill will play another kind of knight in the form of Talus, a big addition to the cast of Lionsgate and The History Channel's Knightfall, which has just been renewed for a second season (and no, it's not the name of a Star Wars show undergoing development). But the real question lies in understanding how this will affect his Star Wars Episode IX role as Luke Skywalker.
According to Entertainment Weekly, Hamill's Talus is a character described as being "a battle-hardened Knight Templar veteran of the Crusades, who survived captivity for ten years in the Holy Land and is tasked with training the new initiates to the Order" – in many respects, there are more than a few similarities between that character pitch and what we know about Luke Skywalker's character arc following the events of the Original Trilogy. But the thing that's worth discussing here is that it sounds a lot like the filming schedules for Episode IX and this show's second season are going to overlap.
Some fans are already worried that Hamill's involvement with another project means that his part in Episode IX will be a minor role. To that, we at SWNN say – don't panic. Since Hamill is confirmed to be involved with Episode IX, it could be said that Lucasfilm dodged a bullet of having to deal with a ridiculous number of PR non-answers about whether or not Luke would be in the movie by straight-up announcing that Hamill would be part of Episode IX's cast. The question that will remain between now and whenever the inevitable pick-ups and reshoots are filmed will be just how large a role Hamill will have, considering that he'll be dealing with multiple obligations at the same time. And with that comes a separate question – what kind of a commitment will Hamill be dealing with here?
We haven't been able to find any statement about how many episodes were ordered in this season, or anything about how long filming for Knightfall will be. However, the first season was one of ten episodes that filmed over the course of about five months (give or take a few days of additional filming about a month prior to principal photography), so we should expect a similar time-frame and season length here. While we don't know what the official amount of time it will take to film Episode IX, we can use the time it took to make The Force Awakens (6 months, when counting a production hiatus that lasted for several weeks) and The Last Jedi (5 months) to get an estimate that it should last over four months. If this rings true and there aren't any significant delays due to unforeseen circumstances (like a cast member being injured), then most of the movie should be filmed before December ends, and after a short holiday break, the movie could wrap in January or February if they absolutely need that much time.
So now that we know how long filming of the movie should last, we should next ask about where our OT star turned ST mentor will be for those months.As of right now, we have one hint about where Hamill currently is in the form of a tweet he recently posted, and it might be a big hint about which project his filming for first:
#MagicalMillieTour Volume II- The Queen has arrived at her sumptuous new #PupPalace & is settling in just fine, thank you! Any guesses where we are? Clue #2: #ItTook2PlaneRidesToGetHere Stay tuned… pic.twitter.com/pi7DOuJt7Q

— Mark Hamill (@HamillHimself) August 9, 2018
Hamill is currently residing in the city of Prague, which happens to be where a big chunk of Season 1 of Knightfall was filmed, so it can be expected that they'll be filming there too and that he'll have a part in that leg of the show's production – presuming that Knightfall Season 2 is ready to start filming. (It should be noted, however, that Hamill is hinting that he'll be travelling to multiple locations in the span of the few months if that adorable #MagicalMillieTour hashtag is of any indication.)
On a good day, you can travel from Prague to London by plane in the span of under two hours (and vice-versa) and Hamill could theoretically film scenes for both productions in the same day if and when his schedules overlap. Given that he mentioned how it took two plane rides to get there from Malibu, it's possible – if a bit unlikely – he could have filmed something quick at London the same day as his first flight while waiting for the second. With this in mind, the distance being so short should make Hamill's involvement with two projects at the same time be non-issue for either Disney or Lionsgate and The History Channel.
It's also likely that the scheduling for Episode IX was planned with this in mind. Lucasfilm clearly would have known about any other project that Hamill had made plans to be involved with as a part of figuring out how the scheduling on this movie was going to work, and if anything, that should probably give incentive to Lionsgate and The History Channel to get through Hamill's portion of the filming process in a quick and efficient manner. Star Wars is what made Hamill a household name, after all, and one of the biggest movies of 2019 will take precedence over a television series. Hamill likely won't be needed for the entire five or six months on either production (presuming they both take that long), in any case, and it's a matter of figuring out when and where he's best suited to film that the parties involved have to figure out.
Hopefully, we'll find out more about Hamill's involvement with both projects in the near future. J. J. Abrams stated that he really wanted to work more with Hamill and the character of Luke than he was ultimately able to, and with Luke no longer being limited by a mortal form as part of the Force itself, there could potentially be as much of the character in Episode IX as there was in The Last Jedi, and over a much larger range of potential locations for Hamill to shoot. (Again, the whole "Magical Millie Tour" thing comes to mind, although we don't know of any of the non-Pinewood locations that Episode IX could film at for the time being.) They're sending off the Skywalker Saga with a bang with Episode IX, and no way will they not include Luke as a big part of that equation.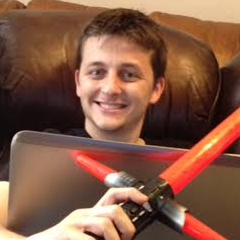 Grant has been a fan of Star Wars for as long as he can remember, having seen every movie on the big screen. When he's not hard at work with his college studies, he keeps himself busy by reporting on all kinds of Star Wars news for SWNN and general movie news on the sister site, Movie News Net. He served as a frequent commentator on SWNN's The Resistance Broadcast.