SWNN Interview: Hasbro Star Wars Team Talks May The 4th, Old School Playsets and More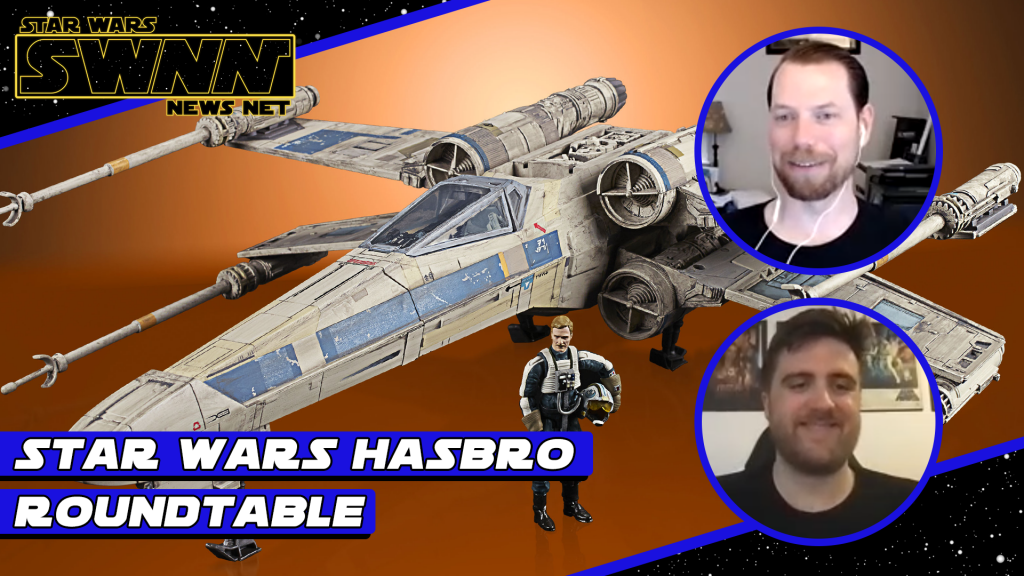 This week Star Wars News Net was invited to join the Hasbro Star Wars team for a roundtable. We were joined by Patrick Schneider (Senior Manager, Global Brand Development & Marketing) and Eric Franer (Associate Product Designer), where we discussed their products recently announced at Hasbro Pulse Fan Fest, what's to come on May the 4th, and more.
Here are some of the highlights of our conversation:
Star Wars News Net: A May 4th event was mentioned during Hasbro Pules Fan Fest, do you have any more information on this panel?

Eric Franer: So at least at the moment, I don't think we have much information to give. We will have more information coming up about what specifically will be in that event, but we are doing a stream, so we will have stuff to announce similar to what we've done with other streams. While we can't give specifics, at least not on my end, it will be similar to other panels that we've done. And obviously, it's the Star Wars holiday, so it's a big one. 

SWNN: Some of the best parts about old toys were the playsets Hasbro made. Are there any intentions of making playsets like the Death Star 2 wreckage, or Sith Citadel on Exegol, Starkiller base, etc?

Eric Franer:  We've actually done more playsets recently, so we did the Jabba's Palace, it's one example of a playset we did bring back. It's something we would like to continue to do that moving forward. The Vintage Collection just lends itself  to that world building. So yeah, if you guys have suggestions on playsets you would like to see. We do 100% read comments, so we would love to be able to see what fans would like to see out of playsets in the future.
We want to thank Patrick and Eric from the Star Wars Hasbro team for taking the time to chat with us. To watch the whole roundtable with more insights into the The Vintage Collection, and what's next – check out the full video below!
Lacey is a co-host on SWNN's official podcast The Resistance Broadcast. You can see and hear her Monday and Thursday recapping the news and having deep discussions with the rest of the TRB crew. When not podcasting, Lacey provides live coverage for events like Star Wars Celebration, New York Comic Con, and more! A Star Wars Fan since 2nd grade, she has always been drawn to the characters and adventures in a galaxy far, far away. You can usually find her either watching The Force Awakens for the 100000th time, or looking for art, toys and collectibles to add to her ever-growing collection. Geek out with Lacey on Twitter and Instagram - @laceygilleran.