'Star Wars' Pride Month Comics Covers to Include Sana Starros and Many Others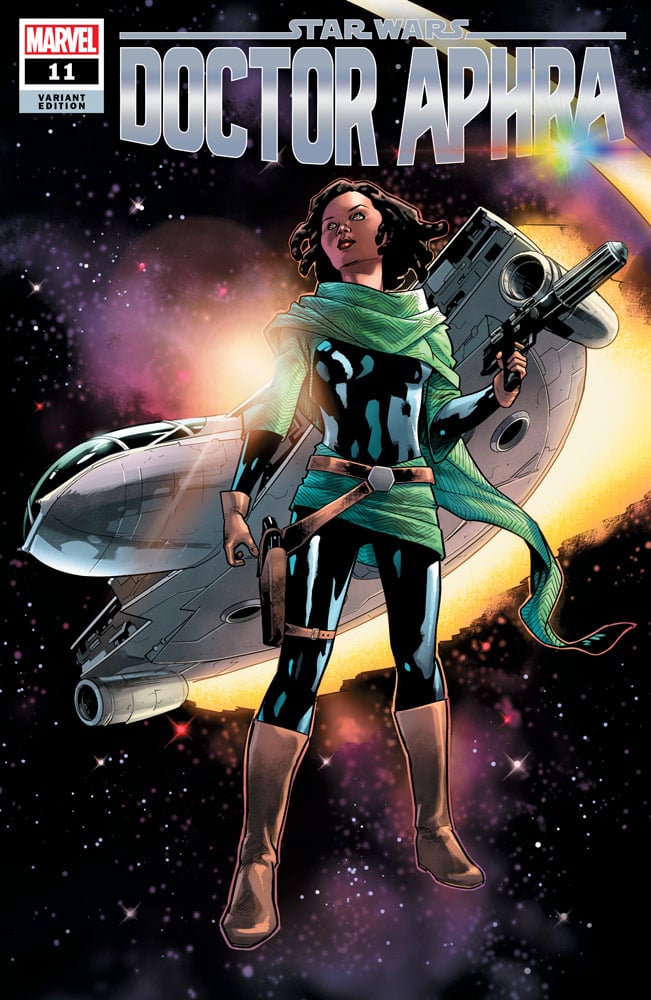 Our favorite Star Wars LGTBQ+ characters will be featured in a special line of variant comic covers coming out this June, to celebrate Pride Month. StarWars.com released yesterday the cover they will be dedicating to Sana Starros in Marvel's Doctor Aphra #11. Jan Bazaldua did the art.
Other characters that will be featured in the covers this June include Rae Sloane in Darth Vader #13, drawn by J.J. Kirby. Also, everyone's favorite space archaeologist Doctor Aphra will in War of the Bounty Hunters #1 with art from Babs Tarr. Yrica Quell, from the Alphabet Squadron book series, will be drawn by Jacopo Camagni for the cover of Bounty Hunters #13. Javier Garron will capture Jedi twins Terec and Ceret from Star Wars: The High Republic for a variant for issue #6, and finally, the one and only Lando Calrissian will own the cover of Star Wars #14, illustrated by Stephen Byrne.
Marvel editor Tom Groneman told StarWars.com:
"This talented team of artists is bringing so much passion and enthusiasm to these covers. For me, sharing that passion with fans and readers is a wonderful celebration of the most unique, compelling, and iconic characters in the Star Wars galaxy."
Sana Starros is a very popular character in the comics, who first appeared in Star Wars #4, and two issues later identified herself as Sana Solo, Han Solo's wife. She appeared in a lot of issues of the Star Wars comic series initiated in 2015, as well as in several issues of both the first Doctor Aphra series, and the new one too. She also makes an appearance in Daniel José Older's Last Shot. The character was first introduced as a human female going after Han Solo in the classic woman-on-a-mission style. Once she found him, he joined Solo, Leia, and Chewbacca for a bit.
Miguel Fernández is a Spanish student that has movies as his second passion in life. His favorite movie of all time is The Lord of the Rings, but he is also a huge Star Wars fan. However, fantasy movies are not his only cup of tea, as movies from Scorsese, Fincher, Kubrick or Hitchcock have been an obsession for him since he started to understand the language of filmmaking. He is that guy who will watch a black and white movie, just because it is in black and white.