Hot Toys Reveals New Boba Fett Standard and Deluxe Edition Figures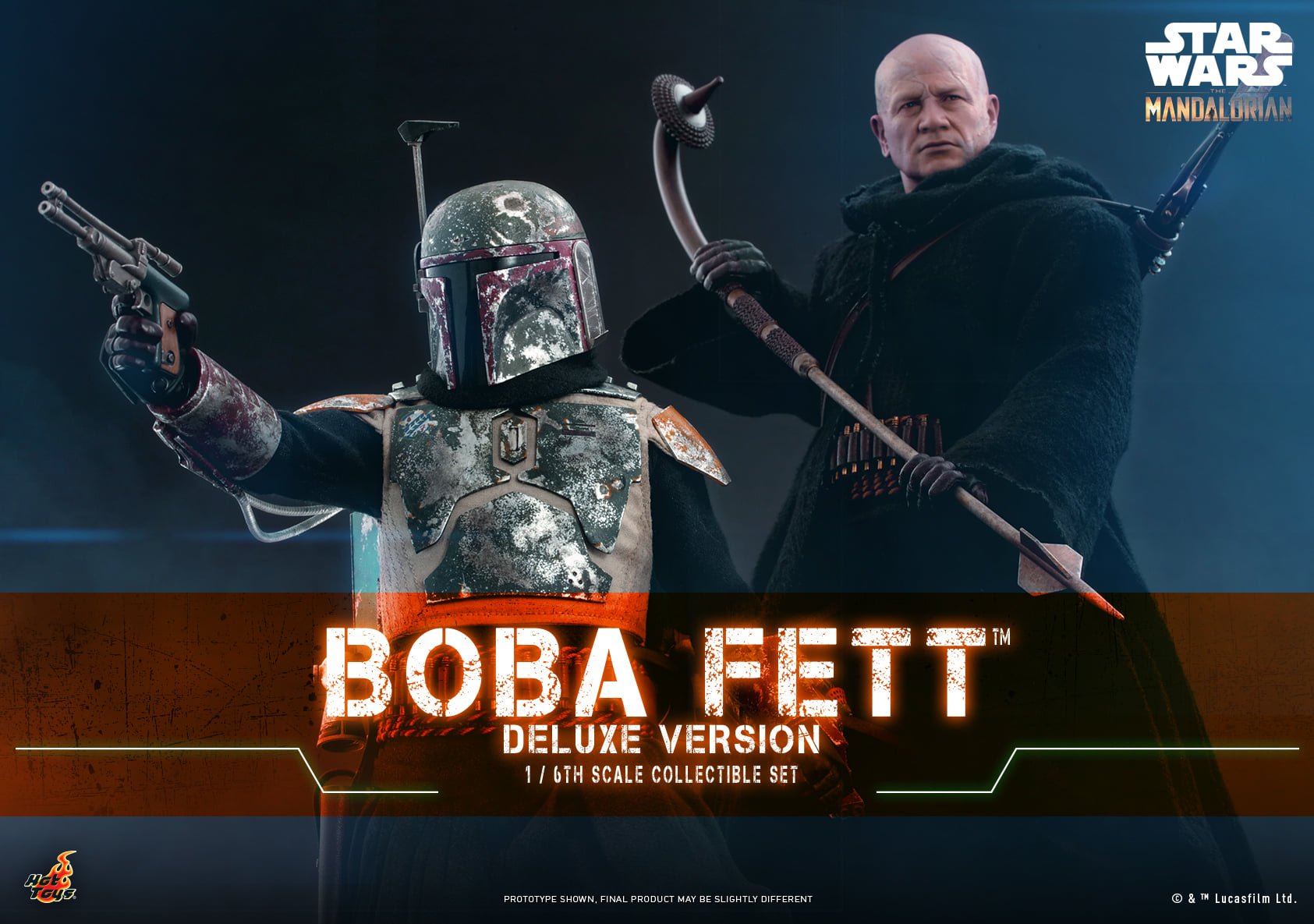 Prepare your wallets, collectors, because he's here! Boba Fett was brought into the second season of The Mandalorian, and in doing so, the promise of the character was finally fulfilled. Back in 1980, a lot of younglings across the globe used their action figures to create a whole backstory for the character, giving birth to the legend of Boba Fett, even before The Empire Strikes Back came out. Chapter 14 of the second season of The Mandalorian felt like if Jon Favreau traveled back in time and put a camera in front of a kid in a playground, forty years ago (in fact, Robert Rodriguez's pitch for the episode involved home footage with his toys).
Now, Hot Toys wants to bring those memories back, releasing a more than ever realistic-looking figure of the character now portrayed by Temuera Morrison. In fact, if you buy the Deluxe Version, there are two of them! This is Hot Toys' statement for the Deluxe Version:
"I'm a simple man making his way through the galaxy. Like my father before me."

Star Wars fans were overjoyed to witness the return of the Boba Fett, one of the most feared characters in the Star Wars galaxy! Thought to have met his demise in the terrifying Sarlacc pit on Tatooine™, Boba Fett is striking back. In exchange for his legacy armor from the possession of the Mandalorian, Boba Fett ensured the Child's safety and proved to be a formidable ally in Din Djarin's™ rescue of the mysterious alien foundling.

Now Hot Toys is elated to expand The Mandalorian collectible series and proudly presents the brand new 1/6th scale Boba Fett (Deluxe Version) collectible set featuring the appearance of the formidable bounty hunter in black robe and in his iconic armor!

The armored Boba Fett figure features meticulously crafted Mandalorian helmet and armor with distressed effects, his iconic jetpack with a detachable rocket and firing effect, weapon firing effects, a blaster, a chain code effect accessory, and a rocky diorama display stand!

The Deluxe Version depicts Boba Fett's appearance before the retrieval of his armor and highlights include a newly developed head sculpt with stunning likeness, masterfully tailored black robe outfit, a gaffi stick, a cycler rifle, a damaged stormtrooper helmet, and a uniquely styled rocky diorama display stand.

The Boba Fett collectible figure (Deluxe Version) from The Mandalorian will be a legendary enhancement to any Star Wars collection!
The Standard Edition figure includes only Boba Fett in armor, while the Deluxe Version also comes with a second figure, Temuera Morrison as Boba Fett without his armor. The page for the Deluxe Version describes the differences between the two, as well as listing all the specifications for both editions. Here are some awesome-looking images (you can find many more on their official website):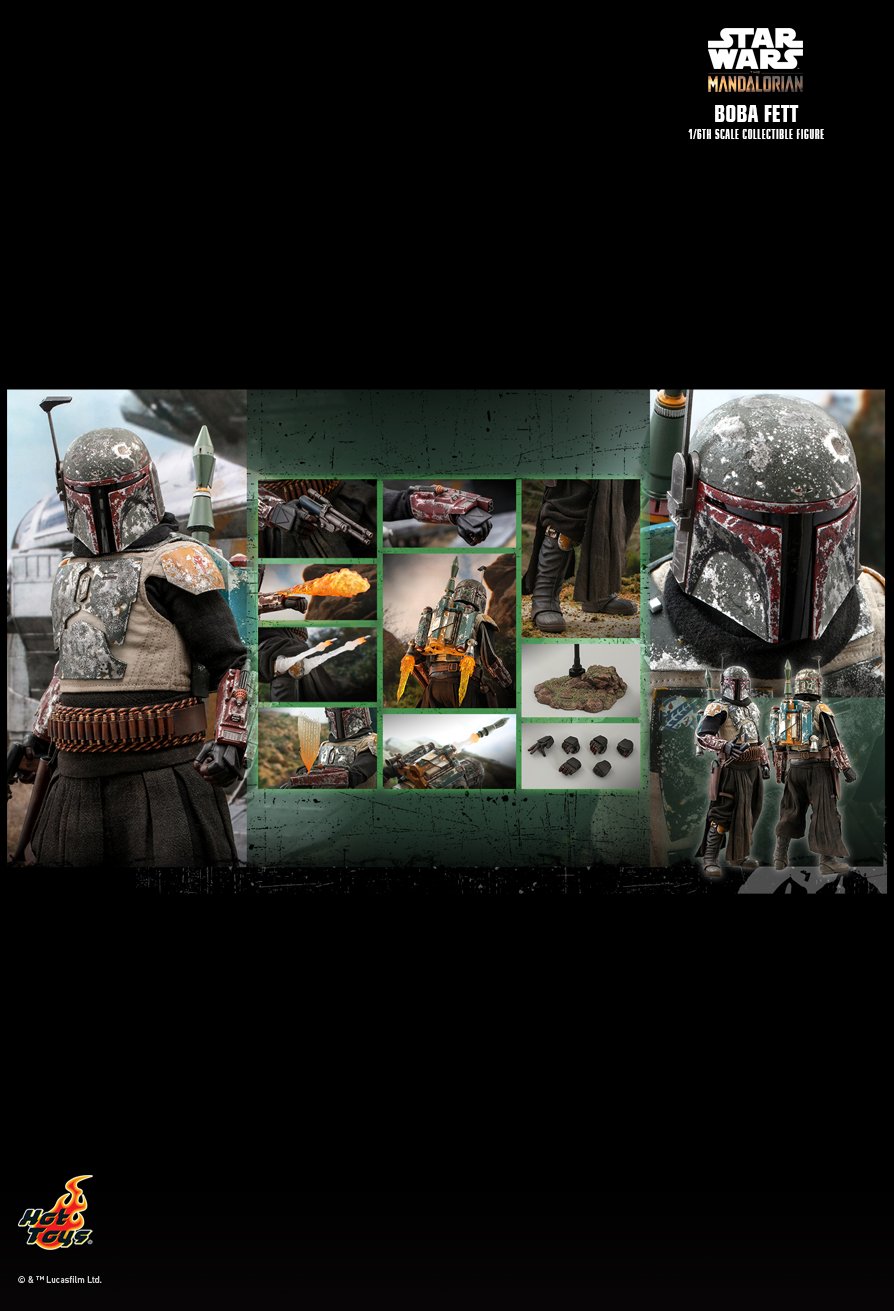 Miguel Fernández is a Spanish student that has movies as his second passion in life. His favorite movie of all time is The Lord of the Rings, but he is also a huge Star Wars fan. However, fantasy movies are not his only cup of tea, as movies from Scorsese, Fincher, Kubrick or Hitchcock have been an obsession for him since he started to understand the language of filmmaking. He is that guy who will watch a black and white movie, just because it is in black and white.