Pedro Pascal Tells Good Morning America What's Next For 'The Mandalorian' In Season 2 (VIDEO)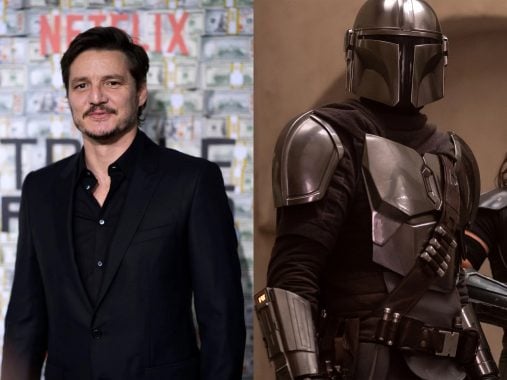 Pedro Pascal, the man behind The Mandalorian's mask, has a lot of things to talk about with his hit Disney+ series. He unveiled a few of them earlier today on Good Morning America, during a brief segment dedicated to the show.
Following yesterday's brief conversation with Giancarlo Esposito, Pedro Pascal was brought on to talk more about The Mandalorian. Pascal explained that he was pleasantly surprised at what is in store for the show with the second season premiere:
"You know, I will say that reading the first episode of the second season, I was taken aback in a really good way at how impressive that the first episode read, and already with the evidence of the first season, knowing that they were able to achieve everything that they set out to, and seeing this incredibly ostentatious first episode with the story of an action sequence and the way that it read on the page and just that feeling that 'my gosh, they're going to achieve this visual experience!' Like, this isn't just 'let's just describe it as best as we can and see what we end up achieving with it' – it is undoubtedly going to be achieved, and I kind of couldn't believe that, and I understood 'oh, so this is how they keep it up with the second season; this is how they don't disappoint.'"
Pascal also discussed what it's like to work with his puppet co-star, the Child, and provided some vague details about a scene in the new season:
"This baby is beautiful, and the details on the Child are incredible. We're talking about this adorable peach fuzz hair on the tips of its ears. You'd be surprised, he's an incredible scene partner. Industrial Light and Magic, the effects team that work the puppet in a scene with me, you wouldn't believe what they'd be able to do. At one point… I'm not sure if it'll be in the final cut, but I improvised a line at the start of a scene. Basically, 'don't get too close to the fire', and Baby Yoda, like, turned its head and reacted to me, and like, moved away from that, and that wasn't even in the writing. So there I am improvising with Baby Yoda!"
You can watch the full clip below:
The cast of The Mandalorian this season includes the likes of Pedro Pascal, Carl Weathers (who is also directing an episode), Gina Carano, Giancarlo Esposito, Emily Swallow, Horatio Sanz, Temuera Morrison, Rosario Dawson, Michael Biehn, Timothy Olyphant, Katee Sackhoff, and Sasha Banks. The series is written by showrunner Jon Favreau, Dave Filoni, and Rick Famuyiwa, all of whom are directing episodes this season. Other directors for the season include Peyton Reed, Bryce Dallas Howard, and Robert Rodriguez.
The first season of The Mandalorian is streaming exclusively on Disney+. The second season will debut on Disney+ starting on October 30, 2020. A third season is currently being written by Jon Favreau and is in pre-production for an unknown release window, while actor Giancarlo Esposito has indicated that there are plans for at least four seasons.
Grant has been a fan of Star Wars for as long as he can remember, having seen every movie on the big screen. When he's not hard at work with his college studies, he keeps himself busy by reporting on all kinds of Star Wars news for SWNN and general movie news on the sister site, Movie News Net. He served as a frequent commentator on SWNN's The Resistance Broadcast.