'Star Wars: Squadrons' Is Gettting Mando-Themed Goodies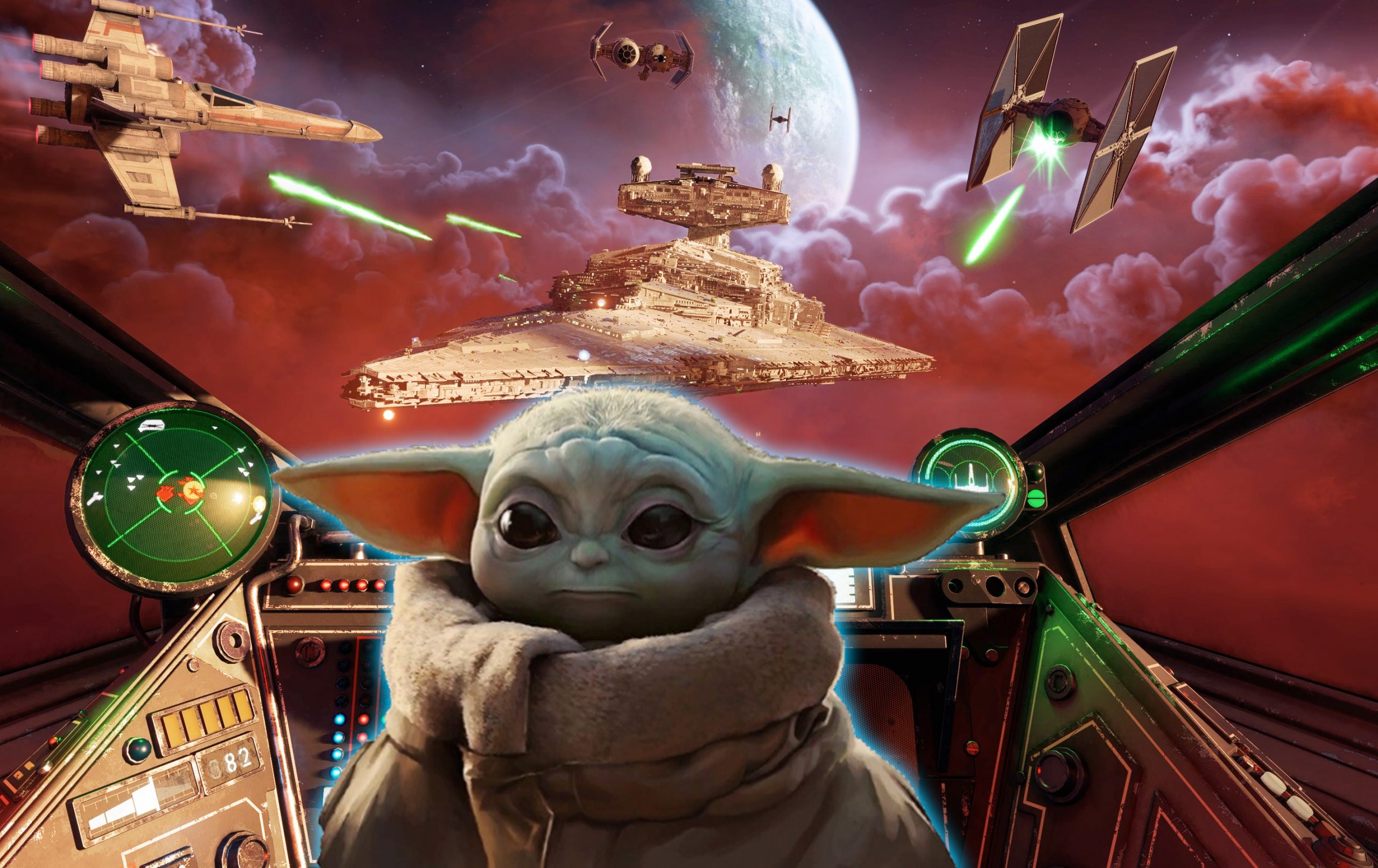 Ahead of this Friday's The Mandalorian Season 2 debut, EA has announced Star Wars: Squadrons is getting Mando-themed cosmetics.
While EA and Motive's current post-launch plans for Star Wars: Squadrons do not include playable content such as new ships or maps, they did note more cosmetic stuff was coming to the game via small updates and ranked seasons. Now we know the first content drop revolves around The Mandalorian and includes everyone's favorite little fella (in toy form, at least).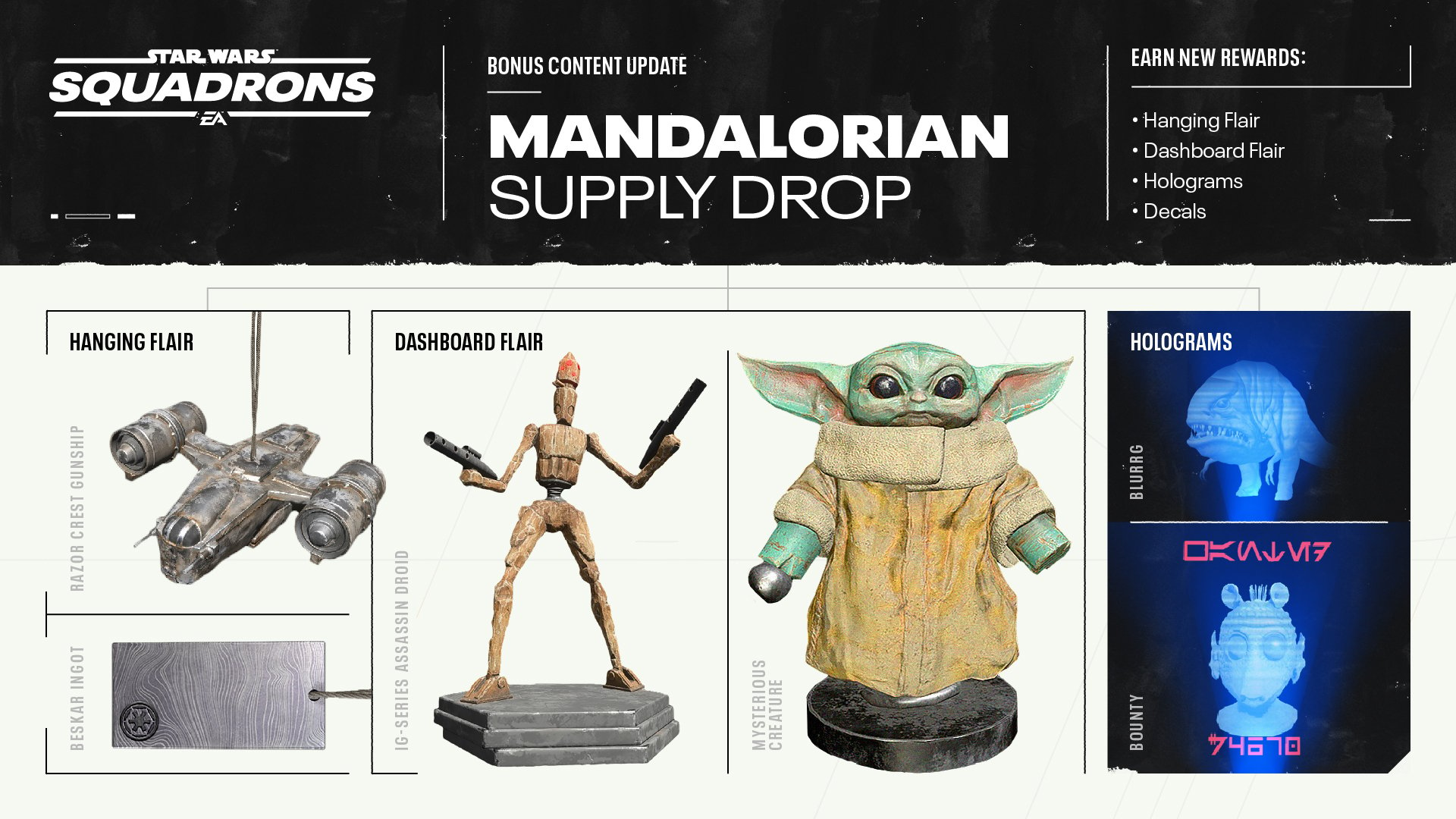 As you can see, both the Child and the IG-series assassin droid toys look rusty and handcrafted, like many of Squadrons' cosmetic items, making them believable in-universe (unlike the famous Ewok Funko Pop). Pilots are also getting holograms displaying a Rodian bounty and a Blurrg, plus Razor Crest and Beskar ingot hanging flairs. These items will be split in two groups, half for the Empire and half for the New Republic. Two new decals are also included in this update, but they remain a mystery.
Of course, this will be a free update for all players, and cosmetics can only be obtained via in-game credits. No need to whip out your credit card.
The update drops tomorrow, October 28. Hopefully, it will bring a new set of much-needed fixes too. Star Wars: Squadrons is now available on PC, PS4, and Xbox One. You can find our review of the game here.
Francisco J. Ruiz is that guy who has watched Jurassic Park a thousand times and loves Star Wars. His hunger for movies is only matched by his love for video games. He graduated in English Studies from the University of Malaga, in Spain. As he continues to write about what he enjoys (and doesn't), he's studying for a master's degree and working on becoming a teacher.