Giancarlo Esposito Claims That 'The Mandalorian' Will Be At Least Four Seasons Long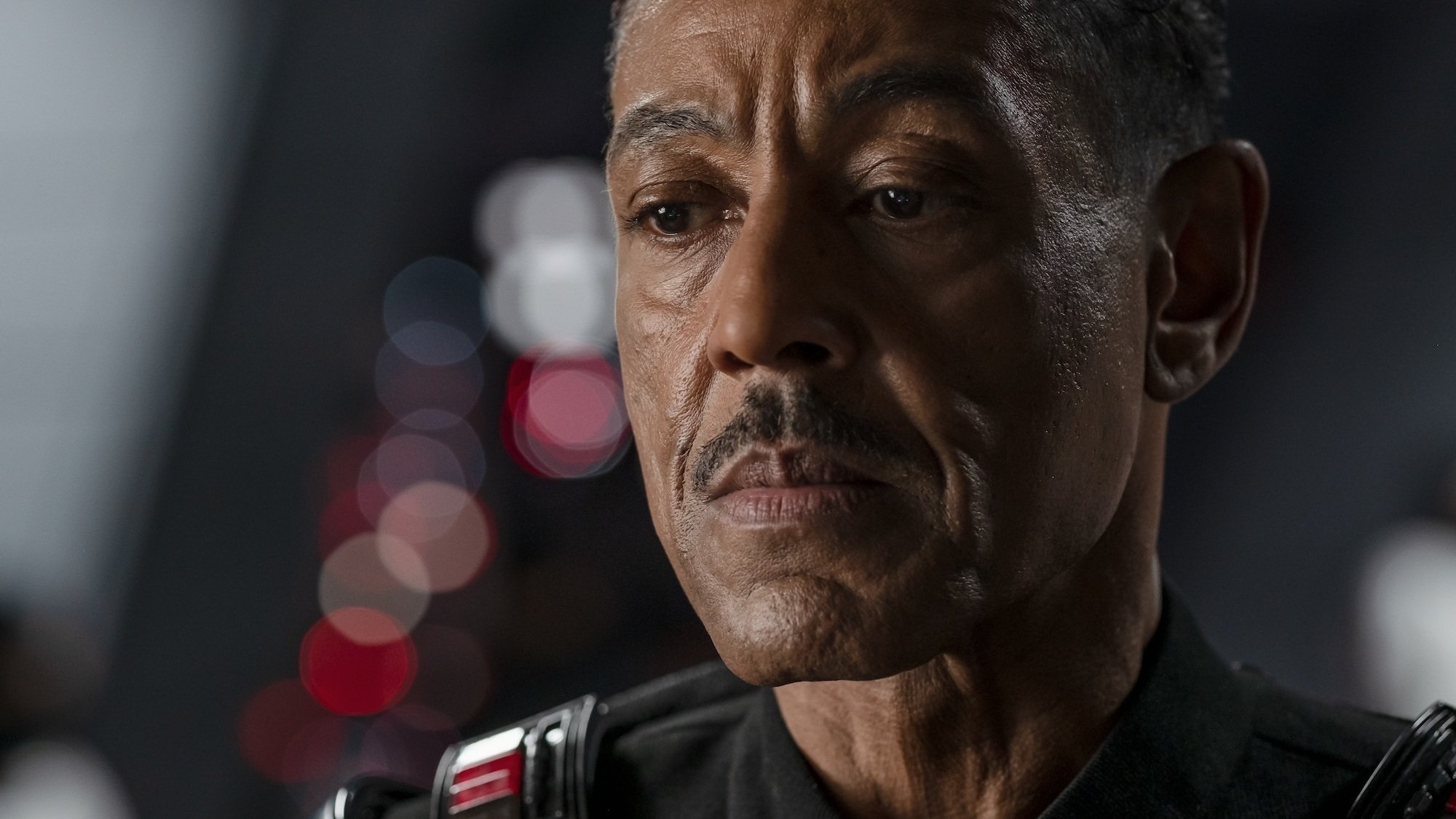 Giancarlo Esposito, who portrays The Mandalorian's primary antagonist Moff Gideon, has stated that the current plan for The Mandalorian encompasses at least four seasons. So far, only two have been developed and a third is being written, with no word on a fourth until just now.
Talking to People on the night of the 72nd Emmy Awards, the actor shared his excitement both for the completed season that's about to start airing in a few weeks, and the content that ought to arrive in the next few years. Esposito explained that they are playing the long con  with the television series by revealing story elements over the course of a long-form narrative rather than just skipping to the good stuff:
"We're living in a universe that is huge and there's so much to explore, so I think this show is going to lay the ground work for the depth and breath that's gonna come in season 3 and season 4, where you're really gonna start to get answers."
The Disney+ series helped contribute to the service's rapid expansion and is seen as one of the best offerings of original content for the service. It's been said that Lucasfilm are exploring spin-off possibilities, although nothing has been officially acknowledged as the company is currently focused on the likes of The Clone Wars animated spinoff series The Bad Batch, the untitled live-action Obi-Wan Kenobi series, and Rogue One live-action spinoff series centered around Cassian Andor.
For the time being, The Mandalorian has yet to receive an official green light on its third season (which was revealed to be in development back in April), let alone a fourth. Lucasfilm were confident enough in the series that they bankrolled a second season well ahead of the premiere, and the series has performed well above expectations, so it can be presumed that they will continue to show that same level of support for the series going forward, if not more. Nonetheless, the only thing that's a given right now are the next eight episodes, which will hit on a weekly basis starting late next month.
The first season of The Mandalorian is streaming exclusively on Disney Plus. The second season will debut on Disney+ starting on October 30, 2020. A third season is currently being written by Jon Favreau and is in pre-production for an unknown release window.
Grant has been a fan of Star Wars for as long as he can remember, having seen every movie on the big screen. When he's not hard at work with his college studies, he keeps himself busy by reporting on all kinds of Star Wars news for SWNN and general movie news on the sister site, Movie News Net. He served as a frequent commentator on SWNN's The Resistance Broadcast.