Virtual Star Wars Celebration Store to Open Tomorrow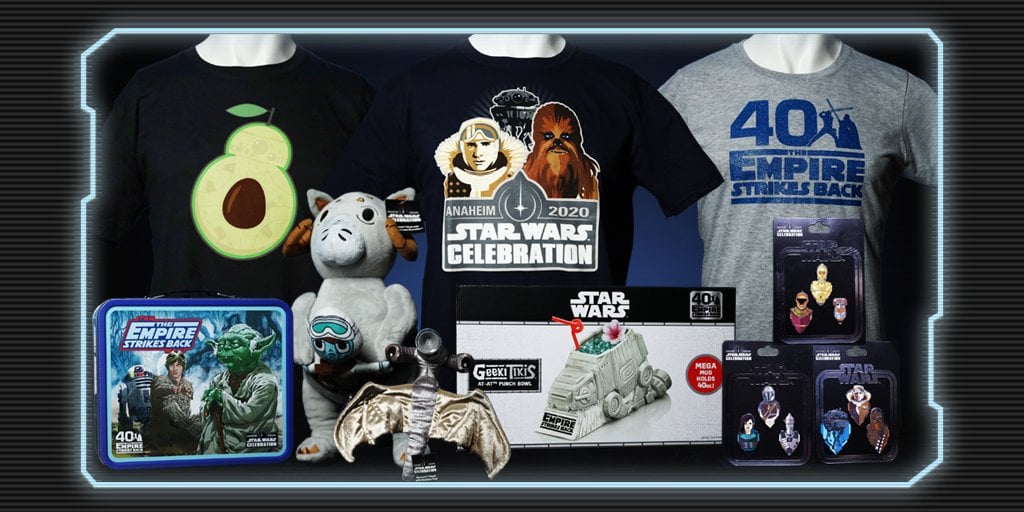 If everything had gone as planned we'd all be in line for Star Wars Celebration right now, catching up with friends and getting ready to hit the show floor. Sadly that was not to be. But from tomorrow we will be able to visit the official Celebration Store online as the range of shirts, plushes, pins, and more that was planned for Anaheim goes on sale without the need to join the infamous show store queue.
As announced be the official site, the online Celebration store will open at midday (ET) tomorrow, August 28, for an exclusive three day early access period for anyone who had tickets to Star Wars Celebration Anaheim regardless of whether they transferred their tickets to 2022 or requested a refund. Then, on Monday August 31, the show store will for the first time be open to everyone!
You can already browse a selection of the products that will be available at shop.starwarscelebration.com, and check out the updated Pin Trading page where, along with the three "Road to Celebration" t-shirt and pin sets, you can see the silhouettes of the remaining pins. I really hope that Child pin isn't in the blind boxes!
If the selection looks a bit lacking compared with previous years it's because more will be added later. In what may be a divisive decision the official site states "there will be more exciting Star Wars Celebration Exclusive Merchandise throughout the year", and if you read the description for the pin and t-shirt combos they state they "will not be offered again later in the year when the rest of the pins debut." Whilst I'm not against spreading the cost, this decision means fans will have to choose between paying multiple (potentially international) shipment costs or risking sell-outs on some products.
Fans who had tickets should keep their eyes on their inboxes today as they will receive instructions on how to activate their Celebration Store account for this three day early access period.
Stay safe everyone, see you at Celebration Anaheim in 2022.