New Galaxy of Adventures Short Features Leia Organa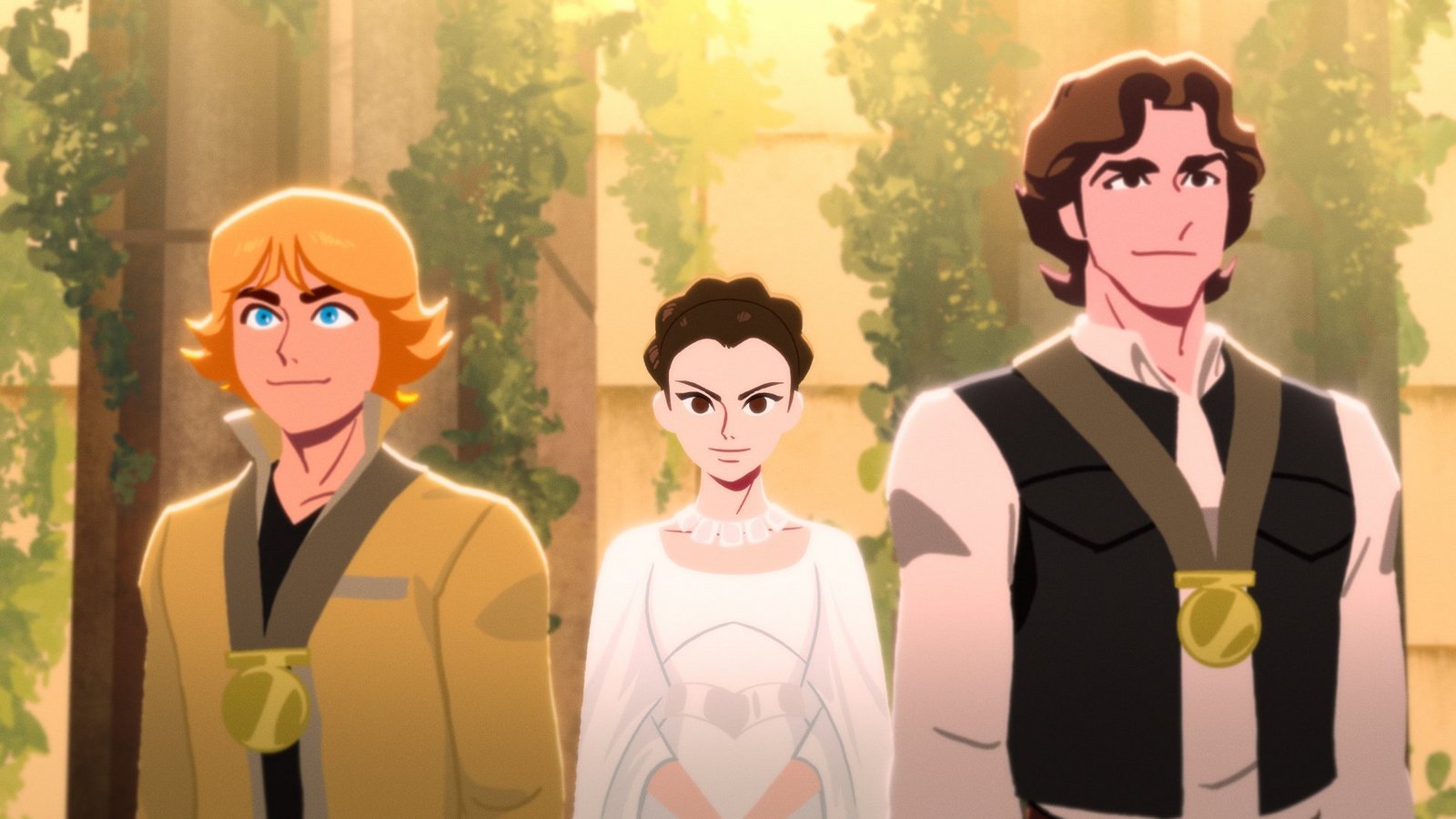 After its return to the Star Wars Kids YouTube channel last week, Star Wars: Galaxy of Adventures offered a notable new installment this week dedicated to Princess Leia. Titled "Leia Organa – A Princess, A General, A Mentor," the video highlights the character's importance throughout the Skywalker saga. One visual montage features Leia at the center of various groups of characters and progresses in time from A New Hope to The Empire Strikes Back to Return of the Jedi, finally ending with the sequel trilogy era. The visual progression is a lovely reminder that the character changed and grew through the eras, never losing her bold spirit even as she took on the role of rebellion leader and mentor to a new generation.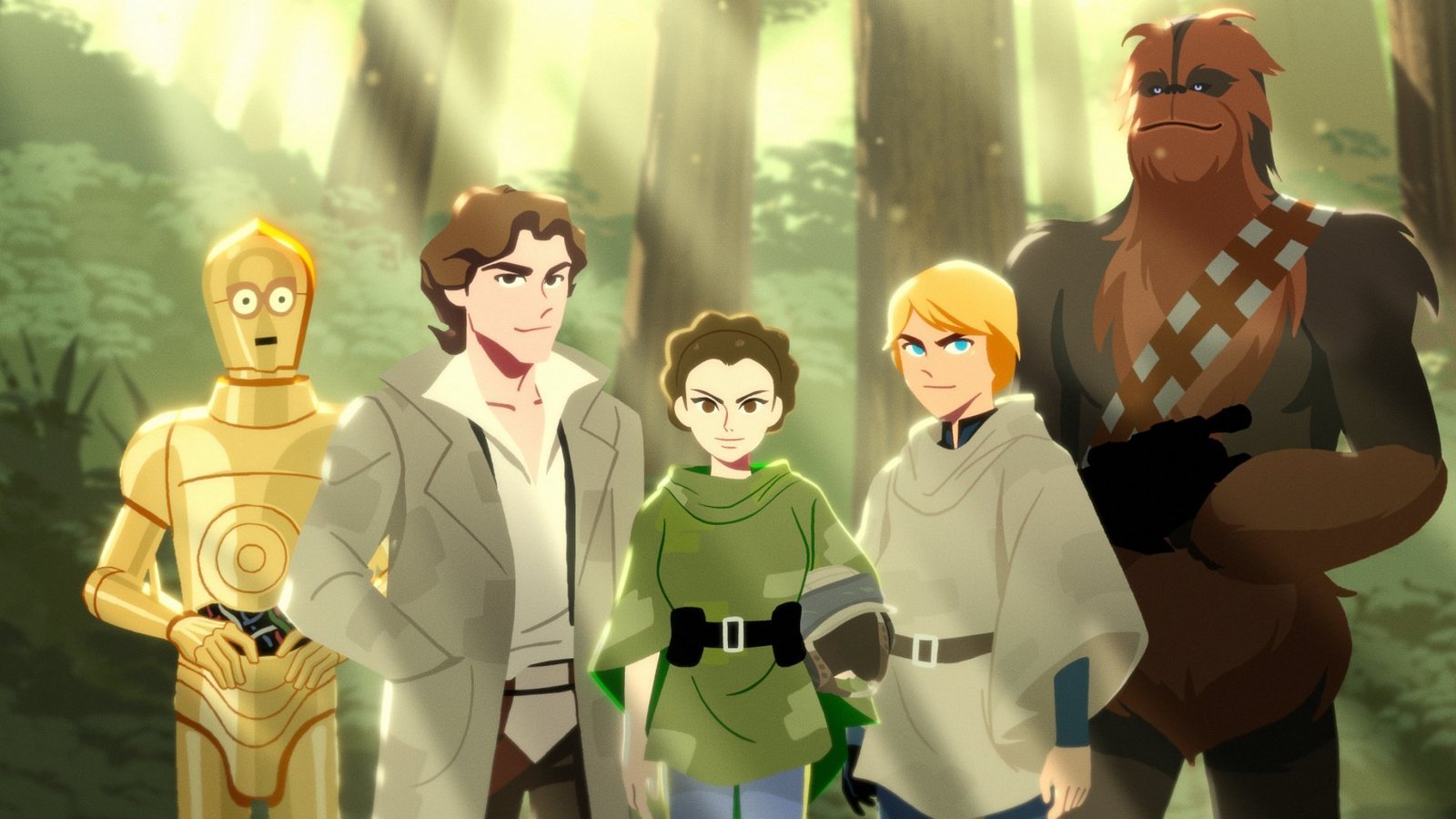 It is the sequel trilogy era and voiced lines from The Force Awakens and The Last Jedi that comprise most of the video. Each reimagined moment highlights Leia's mentorship of Poe Dameron and especially Rey. Though there are no spoken lines from The Rise of Skywalker, there is a sequence where Rey dodges training droids. As in the film, Leia looks on, guiding Rey's Jedi training. Laid over all of the colorful and dynamic animation are the evocative strains of Princess Leia's theme.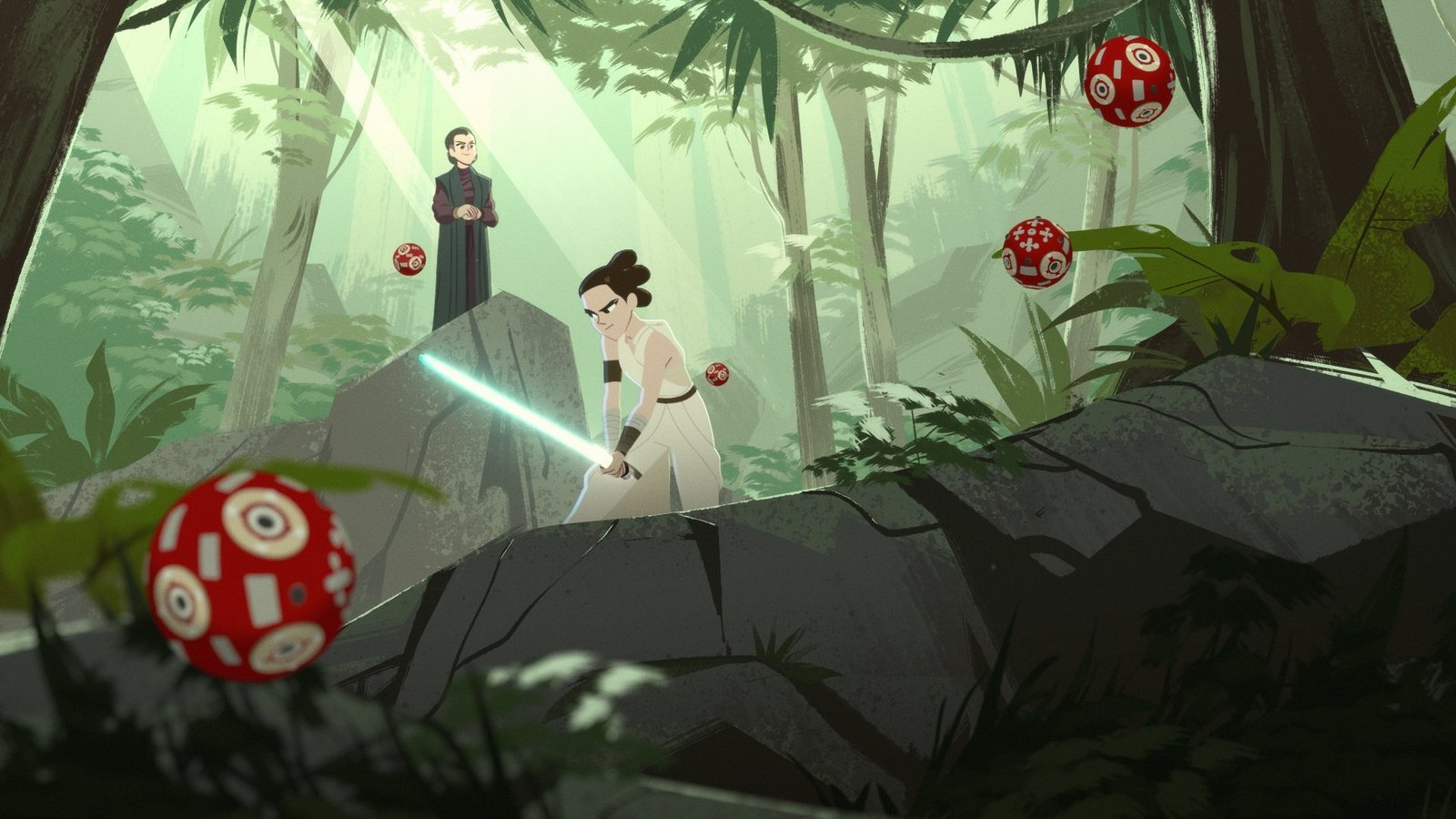 The final frames feature Leia's lines from The Last Jedi. Pointing at Poe, she says, "What are you looking at me for? Follow him?" It's a line and a moment that perfectly illustrates the video's key theme:
In a galaxy of adventures, General Leia guides heroes to greatness.
If you haven't checked out Star Wars: Galaxy of Adventures, the short videos are delightful. Here's the trailer for the second season in case you missed it.