Rumor: Rosario Dawson Playing Live-Action Ahsoka Tano in 'The Mandalorian' Season 2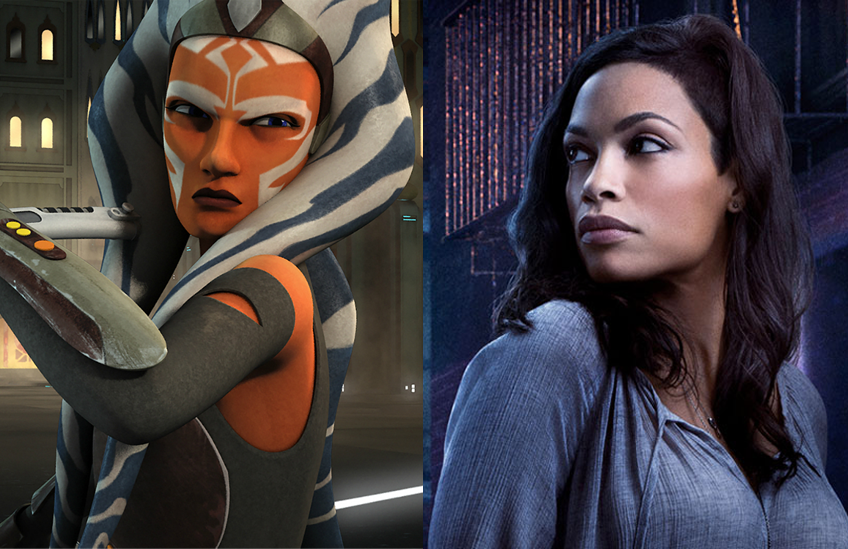 According to a new report by Slashfilm, Rosario Dawson is rumored to be playing Ahsoka Tano in season 2 of The Mandalorian.
The actress has not been shy in her desire to play the character, dating back to as early as April of 2017 after seeing fan art made by BossLogic depicting Dawson as the popular Jedi. Well, it sounds like Dawson may have gotten her wish. Slashfilm states they have verified this information with two independent sources.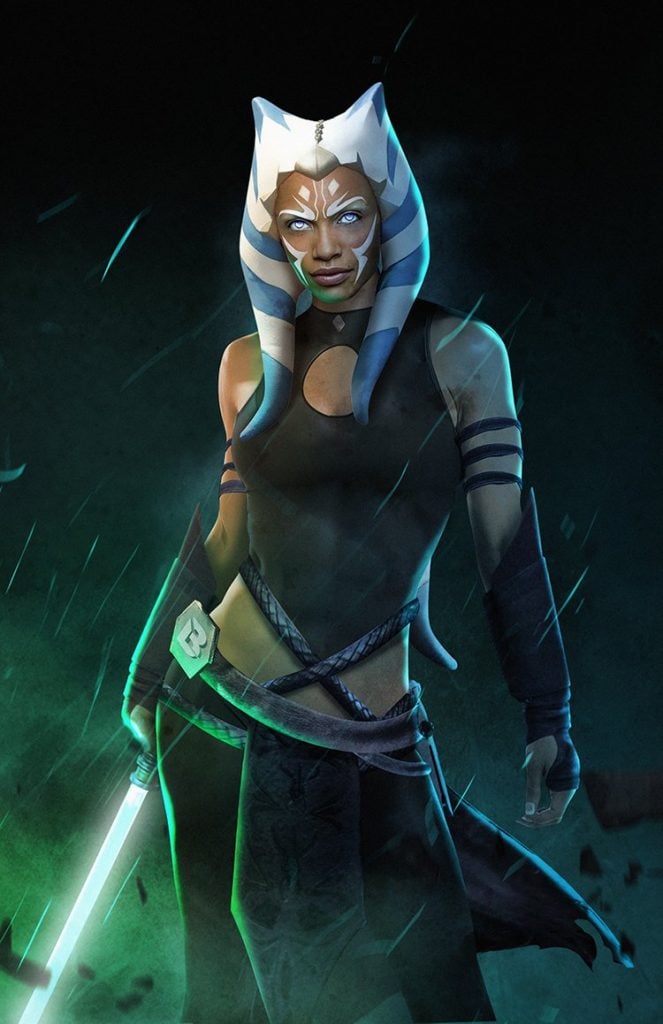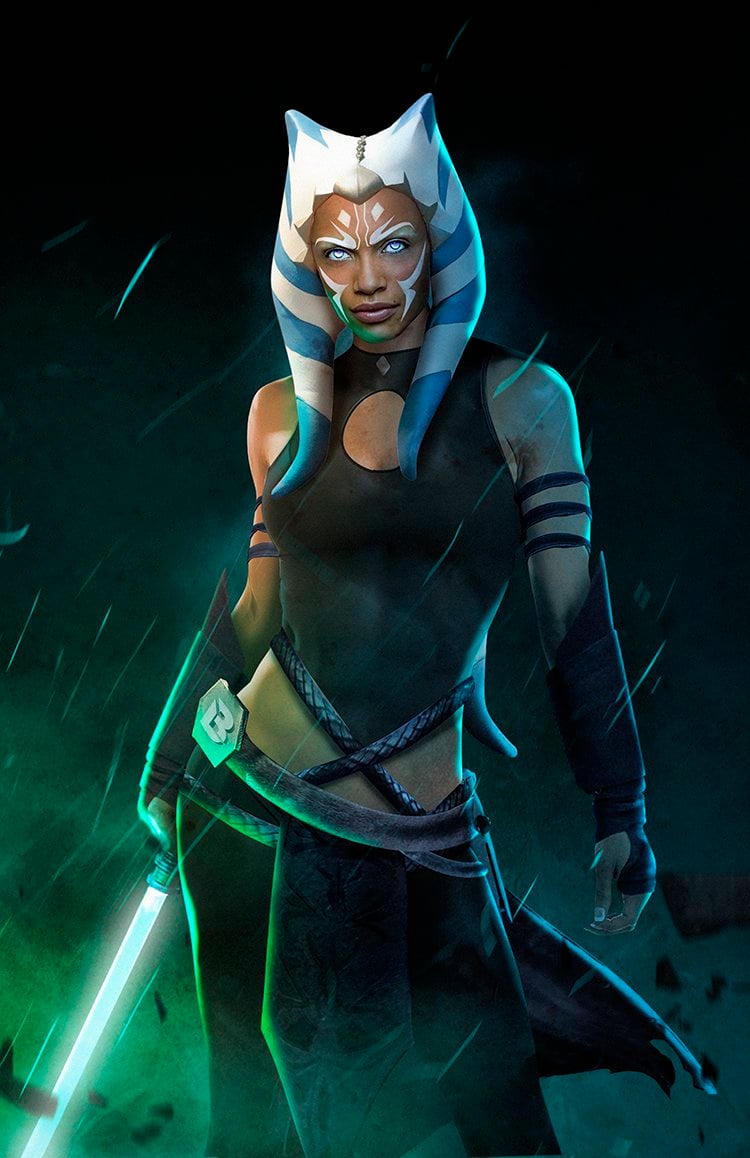 The Mandalorian wrapped filming a week ago and Dawson campaigned to play Ahsoka as recently as this past January in a tweet response to a fan.
Tell 'em! #AhsokaLives https://t.co/n4ddfqiTl2

— Rosario Dawson (@rosariodawson) January 12, 2020
At this point Dawson was likely being coy, considering the show was more than halfway done with filming season 2, unless Ahsoka is only making a brief cameo that was written late in the game. Either way, all fans need to know now is that Ahsoka Tano appears to be making her live-action debut in Star Wars in The Mandalorian season 2, which will also mark the first time the character will not be played by fan favorite Ashley Eckstein.
Slashfilm reached out to both Lucasfilm and Dawson's representation, and as expected, were met with no response. The publication has a very strong track record, and they wouldn't report something of this magnitude without high-level of certainty, so this comes as very exciting news to fans of Ahsoka Tano. The questions that remains is how will die-hard fans of the character and Ashley Eckstein receive the character in live-action played by somebody else?
ABC News' Clayton Sandell confirms Ahsoka Tano is coming to live action and that she will not be played by Ashley Eckstein, but was unable to confirm Rosario Dawson's casting to this point.
A live-action version of Ahsoka Tano appearing in the second season of The Mandalorian is correct. I'd heard a couple names floated (Dawson was indeed one) but I can't confirm the @slashfilm casting scoop. However, I can say Ahsoka will not be played by Ashley Eckstein.

— Clayton Sandell (@Clayton_Sandell) March 20, 2020
If you're more a video inclined fan, here is our video breaking down the details of the report.
SOURCE: Slashfilm and ABC News
John Hoey is the Lead Editor and Senior Writer for Star Wars News Net and the host of The Resistance Broadcast podcast
"For my ally is the Force, and a powerful ally it is."