'The Mandalorian' Funko POP Reveals Ugnaught Character's Name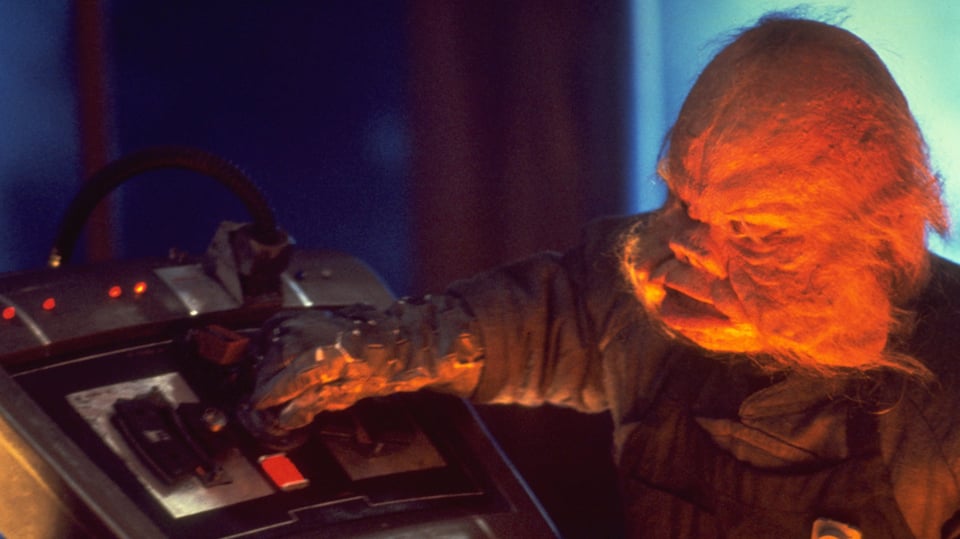 While we have yet to see images of an Ugnaught character in relation to The Mandalorian, it appears as though one is part of the show's ensemble based on the merchandise coming out of Disney D23 this weekend.
According to the back of a Funko POP! toy featuring the titular, nameless protagonist of The Mandalorian, Kuiil is the name of an Ugnaught character that will presumably be part of the lead character's posse of scum and villainy. Like most Ugnaughts, he has some serious mutton-chops and eyebrows. Take a look at a preview of the character below (brought to you by Jenmarie/@AcrossTheStars):
Ahh! Here is the back of #TheMandalorian Funko Pop box thanks to @stitchkingdom! I'm shaking.#D23expo pic.twitter.com/XcXmyQnz90

— Jenmarie (@acrossthestars) August 22, 2019
Word that the show had an Ugnaught character is not anything new, with rumors indicating that the small alien character would be brought to life by Han Solo auditionee Nick Nolte via use of an elaborate set of practical effects being around as far back as late last year. Based on what MakingStarWars described, a little person was physically acting out Kuiil's movements on the set of The Mandalorian while wearing a mask, and delivering lines with Nolte's (possibly distorted) voice. The mouth movements on that mask (designed by Stan Winston's workshop) are said to be realistic, possibly indicating that an element of performance-capture may be involved. (It should be noted that Nolte was not ever on the set due to his commitment with another project, but he recorded his lines in advance.)
In general, it seems like this character will be an interesting one to look at from a visual standpoint, and one that can test how much you can accomplish with a character without using CGI. Hopefully, we'll see an image of Kuiil when Disney post highlights of D23 online, or – better yet – in a trailer that should probably hit the public, after the Star Wars Celebration Chicago footage was never officially released online.
The Mandalorian Season 1 will be released on a weekly basis starting on November 12, the launch date for the Disney+ streaming service in the United States, Canada, and the Netherlands, with other markets getting the series as Disney+ expands internationally. No release window for Season 2 has been given.
Grant has been a fan of Star Wars for as long as he can remember, having seen every movie on the big screen. When he's not hard at work with his college studies, he keeps himself busy by reporting on all kinds of Star Wars news for SWNN and general movie news on the sister site, Movie News Net. He served as a frequent commentator on SWNN's The Resistance Broadcast.