UPDATE: Hasbro Officially Announces Luke (Jedi Master) and Rey (Jedi Training) Black Series 2-Pack!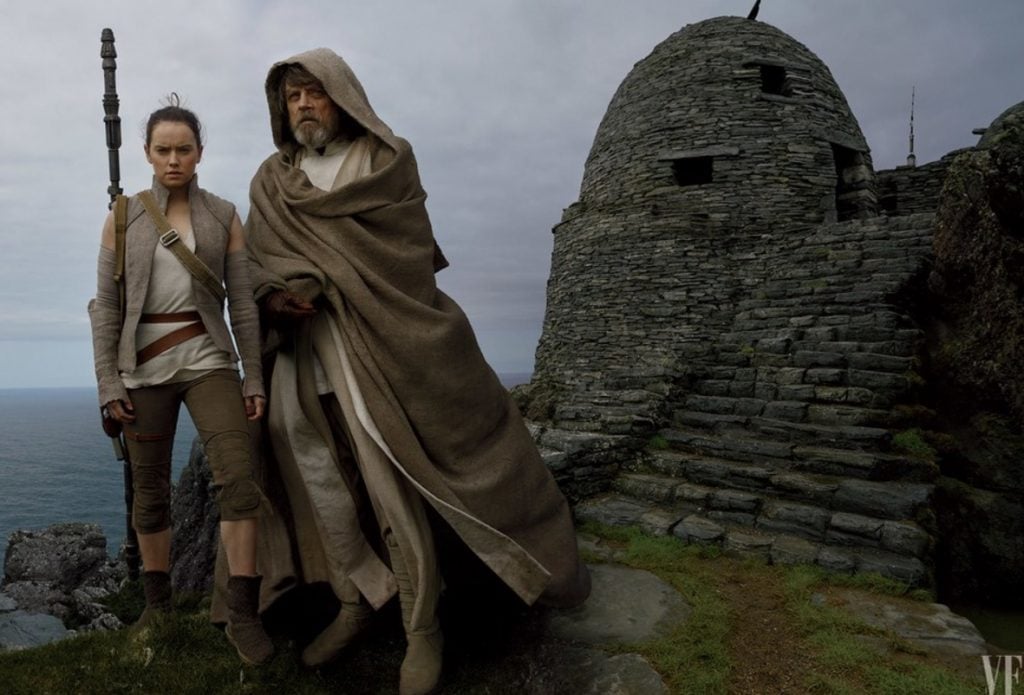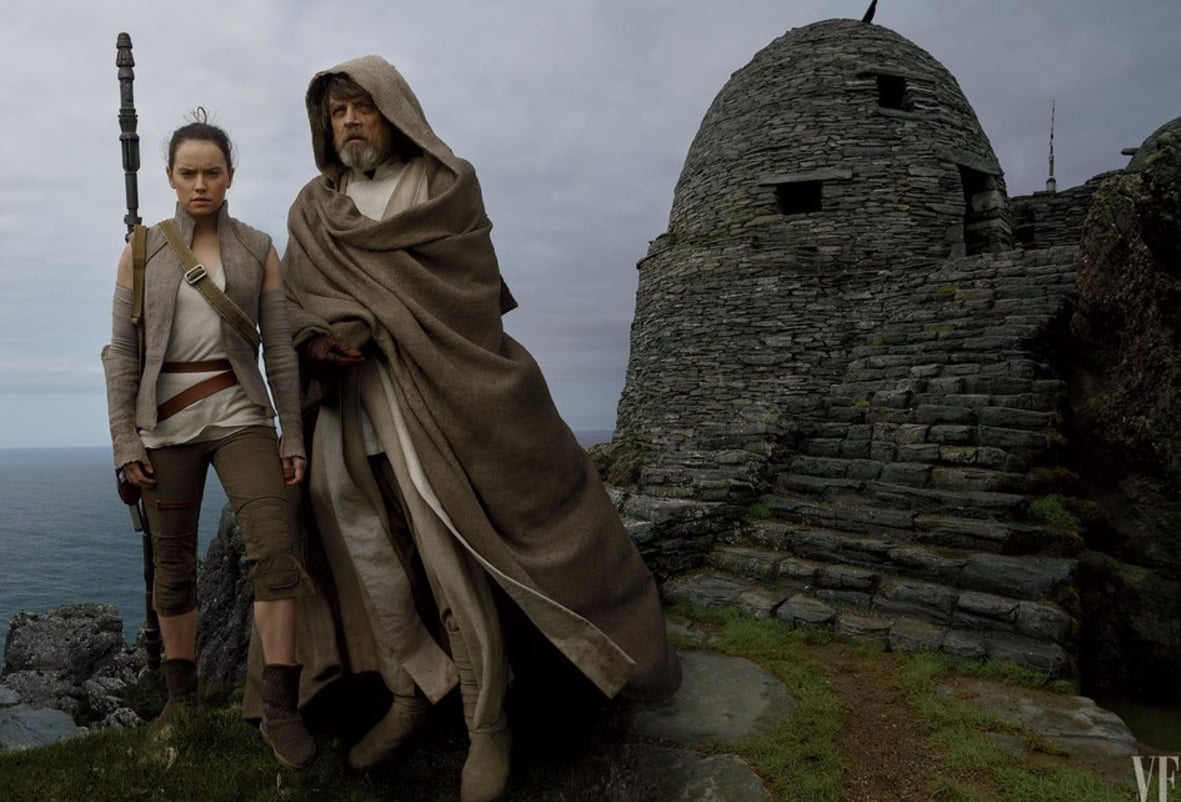 An upcoming potentially exclusive San Diego Comic Con Black Series 6″ 2-pack of Luke (Jedi Master) and Rey (Jedi Training) has been revealed! We will take a look at the photo below with our brief take on it, check it out!
July 18, 2017
The 2-pack figure set clearly states Luke as Jedi Master and Rey as Jedi Training, so I guess it's not time for the Jedi to end after all! Here's the image of the figures:
Much to our disappointment, Luke comes with no accessories, meaning no blaster, and most importantly no lightsaber! Rey on the other hand is loaded. She has Anakin's blue lightsaber, which recent marketing campaigns now refer to as "Rey's lightsaber". She also comes with the blaster Han Solo gave her and her staff, which is still around for some reason…
Luke's Jedi attire is certainly on the light side (literally), although we know that's not always foreshadowing in Star Wars as Luke wore all black in Return of the Jedi. It appears he has a pouch of some sort on his belt as well.
Rey's outfit is a mixture of crossing gray tones with dark and light underneath, again not reading into it tonally but it's certainly a interesting look. No longer wearing the rags of Jakku, Rey looks ready for her next step into becoming a Jedi!
There is a lot of speculation that this 2-pack will be an exclusive this week at San Diego Comic Con.
Thanks to Twitter user @greedostalk who pointed out the post by Jeremy Agustin.
UPDATE!
July 19, 2017
Hasbro has officially announced the figures here: Hasbro: Star Wars Black Series Luke and Rey 2-pack
The description is as follows:
A Tatooine farmboy. A Jakku scavenger. An unknown story. A path waiting to be discovered.

This Star Wars The Black Series pack, featuring 1 6-inch-scale Luke Skywalker (Jedi Master) and 1 6-inch scale Rey (Jedi Training) figure is inspired by Rey's quest to find the lost Jedi Master, Luke Skywalker. With multiple points of articulation and movie-inspired design, this Black Series 2-pack has been created for ultimate collectability and display. Featuring authentic, true-to-story detail, the Star Wars The Black Series Luke Skywalker (Jedi Master) and Rey (Jedi Training) figures and accessories let fans and collectors alike imagine the legendary Jedi Luke Skywalker challenging Rey's expectations as he teaches her the ways of the Force.

• 6 -inch-scale, Star Wars The Black Series Luke Skywalker (Jedi Master) and Rey (Jedi Training) figures
• Collector grade quality figures with authentic, movie-accurate detail
• Includes 3 character-inspired accessories
• Premium packaging and design
• Imagine Rey's fateful encounter with the legendary Jedi Master, Luke Skywalker

Includes: 2 figures and 3 accessories.
So it's confirmed Luke comes with zero accessories, unless of course you let him use "Rey's lightsaber"! What do you think of the figures? Are you happy to see that both Rey and Luke are being labeled as Jedi or did you want the Jedi to end? I think we can all say we are happy to see Luke finally appearing in merchandise, we've waited long enough!
Sound off in the comments below and be sure to head to the Cantina. You can find me on Twitter at @JohnnyHoey and I'm sure we'll talk about in on the Resistance Broadcast, you can tweet at us there at @RBatSWNN , the best tweets always get a shout out on the show.
"For my ally is the Force, and a powerful ally it is."
John Hoey is the Lead Editor and Senior Writer for Star Wars News Net and the host of The Resistance Broadcast podcast
"For my ally is the Force, and a powerful ally it is."