Rian Johnson Reveals One Word from The Last Jedi Opening Crawl!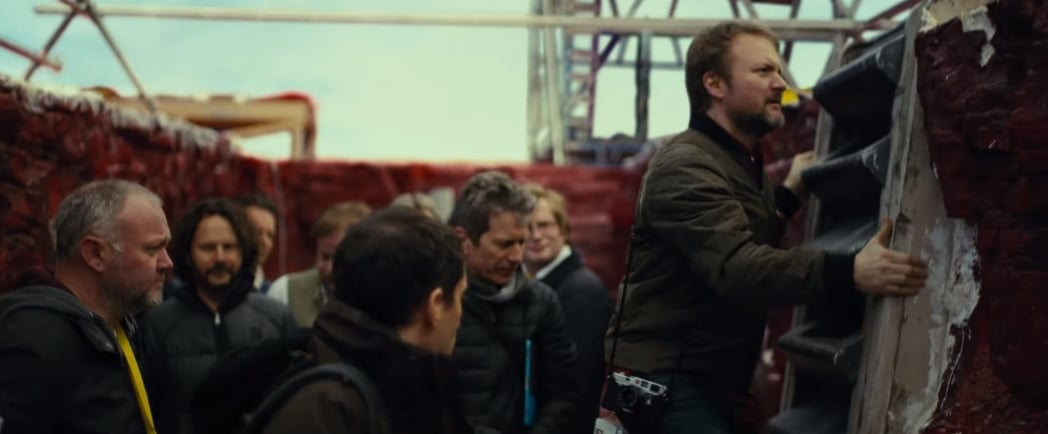 While doing yet another interview during the D23 Expo last weekend, director Rian Johnson revealed to LA Times how he approached the opening crawl for The Last Jedi and what helped him make it right. Not only that, but Johnson also revealed an actual word from it!
From LA Times:
On the pressure of creating the perfect crawl:
"That was petri… Actually, you know, I just did it." Johnson said. "I just started writing the draft. I wrote something, and it was terrible. And then I was watching one of the behind-the-scenes things and Lucas said, 'It's like writing a haiku.'"

"I realized as I was refining it what he meant. We didn't finish the opening crawl and totally lock it until a few weeks ago actually. Because you're like, 'Do we need this word, do we need that word, what if we shift.' It's like a poem, there's very little room for error in trying to get it just right. Which is awesome, it's really fun."
When asked if he was proud of any particular word, Johnson surprisingly revealed one from the actual The Last Jedi crawl:
"It would be funny if it was 'poop,'" he said with a grin. "Which is a first for the 'Star Wars' universe. That's the whole crawl, just the word 'poop.'"

Then he answered seriously, turning to the side to avoid being caught on camera mouthing even one word from the highly secretive script:

"Decimated," he said, and he looked quite proud.
Now that's a pretty powerful word. One can speculate that it would be the First Order that decimated something. Good guys don't decimate things, right? 🙂
It could be in reference to Starkiller Base's crucial blow over the Republic, which destroyed five planets, including Hosnian Prime.
What do you think? Tell us your thoughts in the comments below.