Boba Fett to Appear in 'The Mandalorian' Season Two Played by Temuera Morrison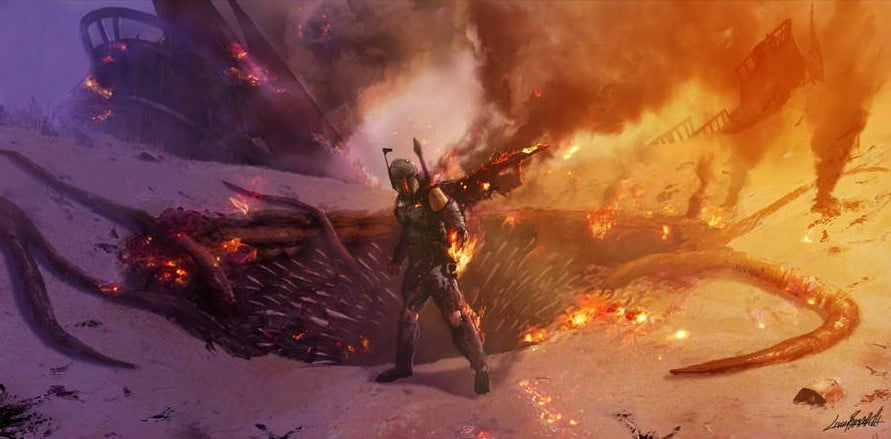 Another familiar character is expected to appear in The Mandalorian season two, as The Hollywood Reporter is reporting that none other than Boba Fett will make a quick appearance. He will be played by Temuera Morrison, who played Jango Fett, Boba's father in 2002's Attack of the Clones.
Fans of the show might remember that his appearance was already teased at the end of episode 5 of the first season, The Gunslinger, when a very familiar pair of boots walked towards the body of Fennec Shand (Ming-Na Wen) lying on the ground. Ming-Na Wen has recently been rumored to make a return to the series after her first appearance. Boba Fett is yet another known character that is set to appear in season 2 of the Disney+ show, as over the past month, Rosario Dawson has also been reported to be playing Ahsoka Tano. Other major cameos from existing Star Wars characters are reportedly in the pipeline, although they won't be the focus of the series.
It's also entirely possible that, since Boba Fett is a clone of his father Jango, appearances by Clone Troopers like Rex – who are also clones – may not be impossible. Rex in particular is known to have fought in, and survived, the Battle of Endor. Morrison also portrayed all Clone Troopers in Attack of the Clones, along with Revenge of the Sith. In addition, he dubbed over Jason Wingreen in The Empire Strikes Back for some Special Edition versions of the film, although he curiously did not dub over the character's scream in Return of the Jedi before being bumped into the Sarlaac. Speaking of which, it remains to be seen if they will explain how he escaped from the maw of the creature, or if that will be a story for another time.
The Mandalorian season two will premiere in October on Disney+, and will have Robert Rodriguez, Peyton Reed, Dave Filoni, Carl Weathers, Rick Famuyiwa, Bryce Dallas Howard, and Jon Favreau as directors.
Miguel Fernández is a Spanish student that has movies as his second passion in life. His favorite movie of all time is The Lord of the Rings, but he is also a huge Star Wars fan. However, fantasy movies are not his only cup of tea, as movies from Scorsese, Fincher, Kubrick or Hitchcock have been an obsession for him since he started to understand the language of filmmaking. He is that guy who will watch a black and white movie, just because it is in black and white.