Get A Glimpse of the New Republic and Brendol Hux In a Preview of Next Week's Age of Resistance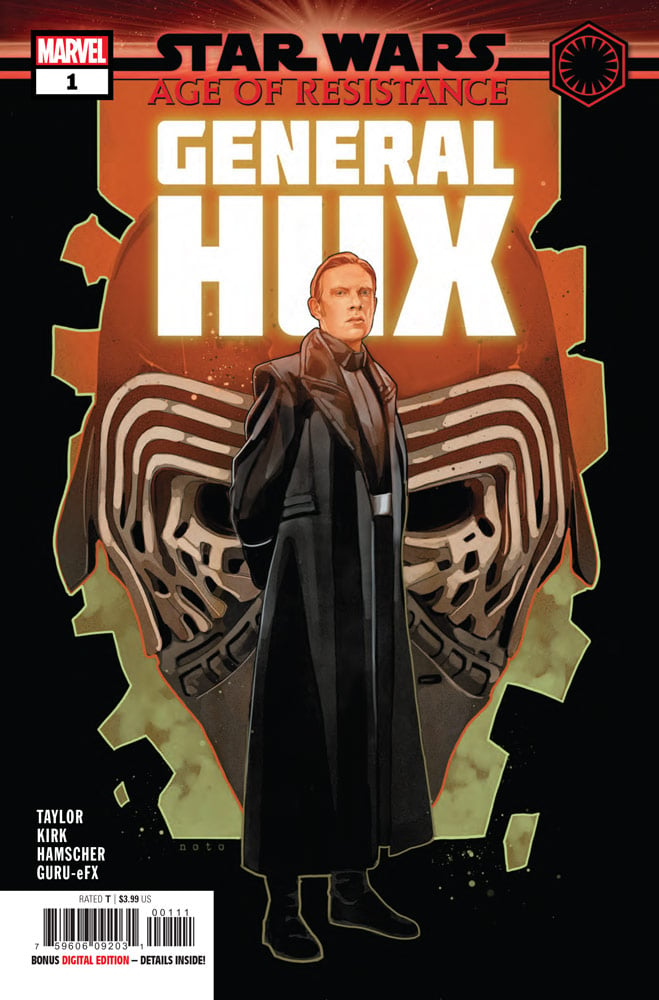 As we all hold our collective breath for whatever reveals come our way this weekend at D23, StarWars.com has given us a sneak peek at next week's issues in Marvel's Age of Resistance series. And it looks like these are going to be two big issues, with General Hux and Poe Dameron getting the coverage. So far this series has jumped around the sequel trilogy timeline and judging by this glimpse these both take place before The Force Awakens. The interesting element they share is the determination each character has to serve their greater organization, the First Order and the Resistance.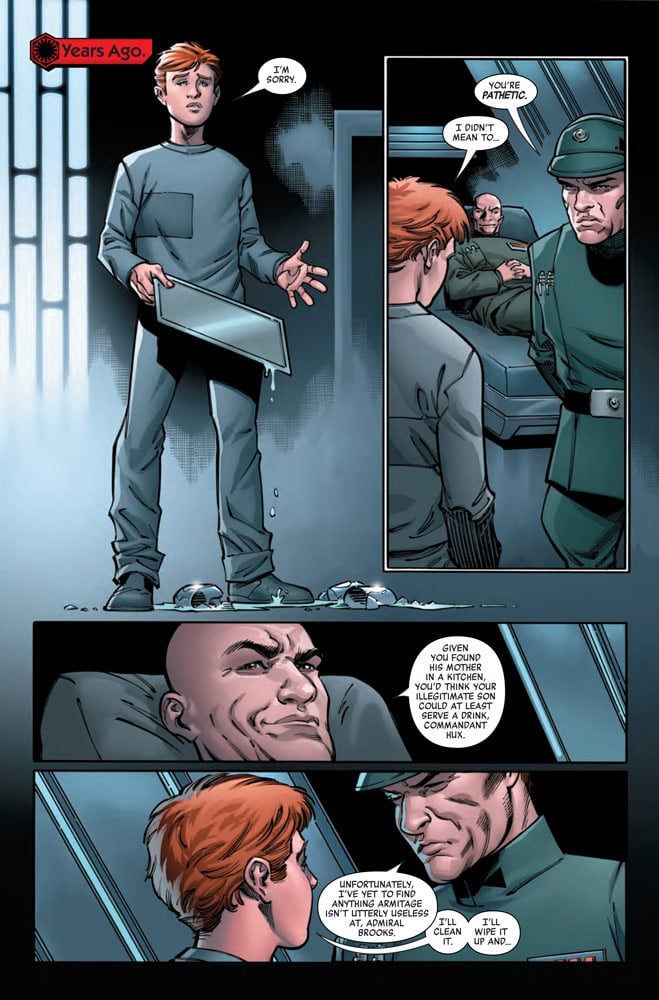 Here's the first good look we get of the interactions between Brendol and Armitage Hux. If you're unfamiliar with General Hux's upbringing, his father Brendol was one of the remaining Imperial officers who retreated into the Unknown Regions after the Battle of Jakku. Armitage was raised in this military environment and we can see his father was quite cruel. We got to know Brendol a bit in Delilah S. Dawson's Phasma and we know what becomes of this father-son relationship, so this above frame explains a lot. Hey Aftermath fans, do you think that bald guy is Gallius Rax? It appears we'll just get a glimpse of Hux's childhood in this flashback and the issue will focus on his interactions with another person who should be an ally but is more of a foil.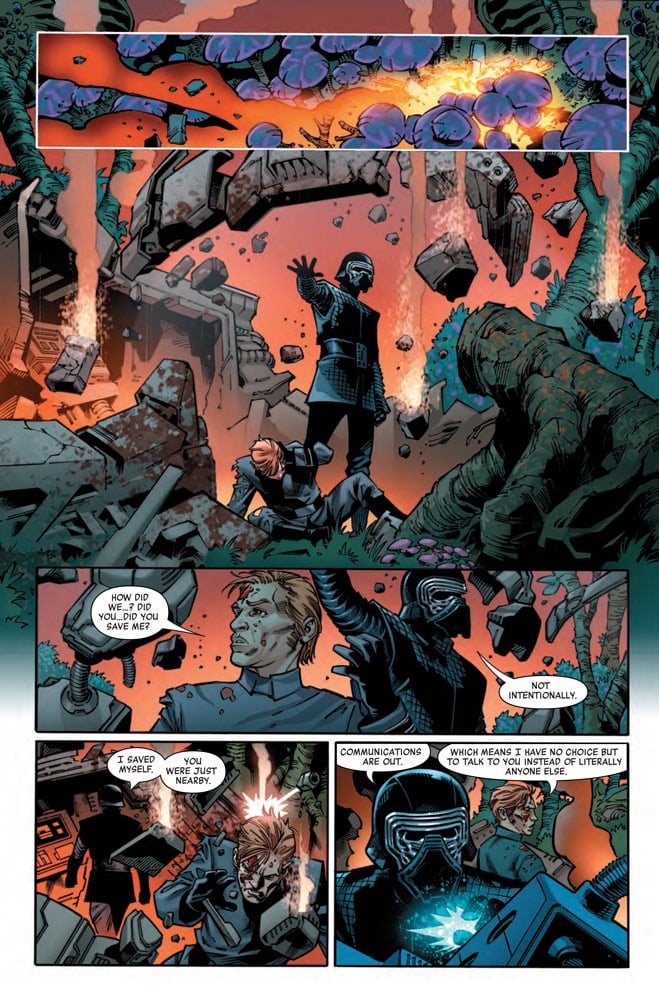 Perhaps we'll get a greater understanding of the disdain between Hux and Kylo. Maybe it's more than just ambition and competitive nature. I'm looking forward to it.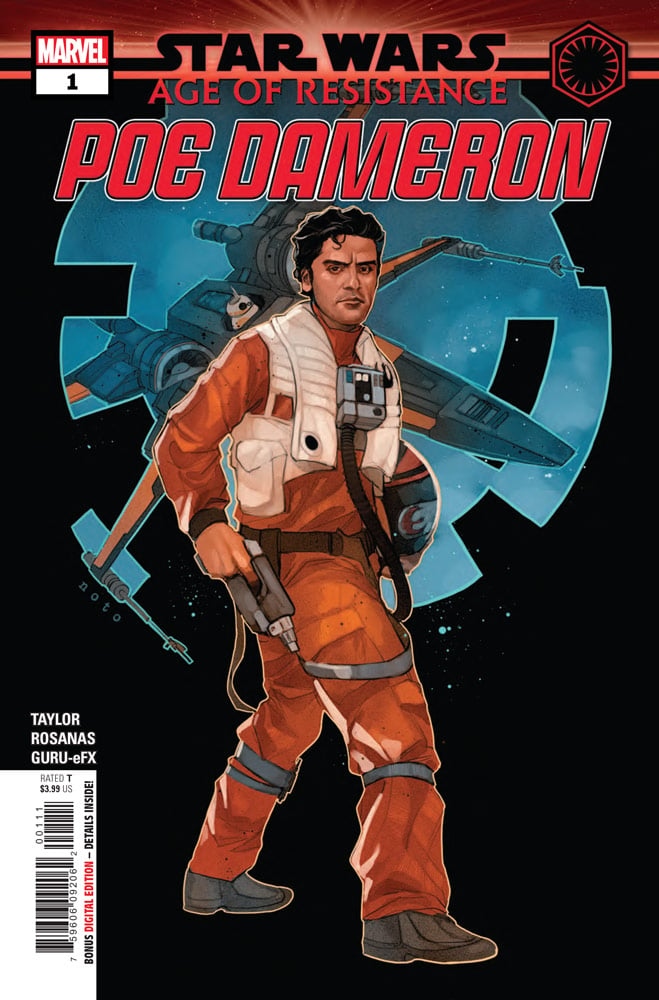 I wondered how writer Tom Taylor would handle Poe Dameron's Age of Resistance issue. Poe had an Marvel series dedicated to him and I didn't think there would be much left to tell. Well, we get a real treat here with a look at Poe's early days in the New Republic Defense Fleet. I was very surprised by this, especially the fact we are getting a genuine look at the appearance of the New Republic Defense Fleet I assumed they were keeping these visuals close to the chest because of future projects so I'm happy to see it!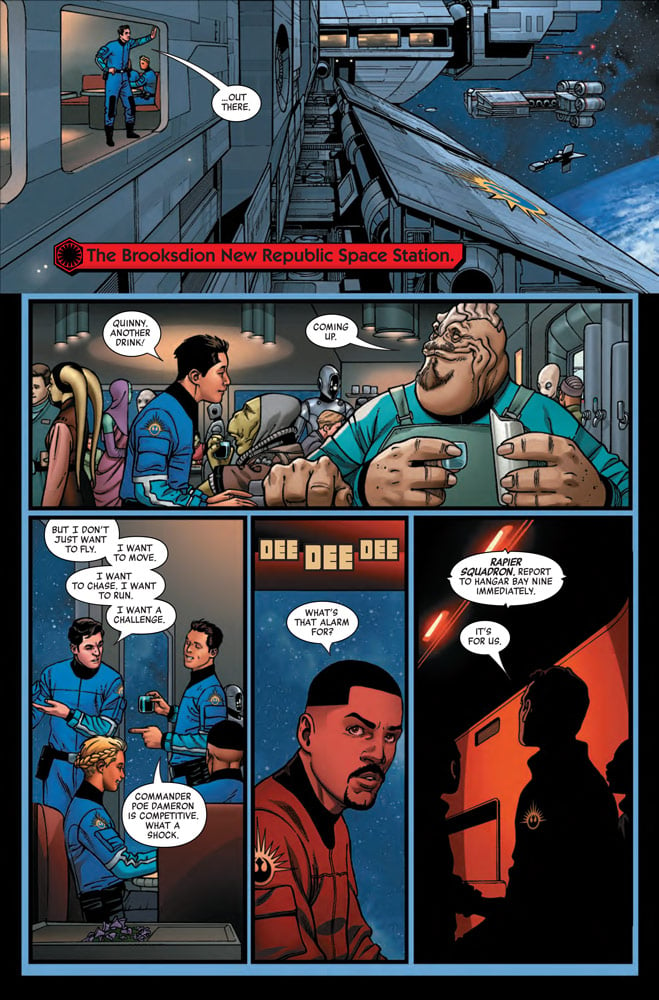 I love it! I can't wait to see how Poe got his chops. Rapier Squadron is a great name and I wonder what the alarm is about.
I like the black and orange X-wings but I have to say this aqua blue is very nice! It gives the New Republic Defense Fleet an elegant, refined look of a peacekeeping force rather than a military. Too bad we never got to see these in action but I guess there's still one more film to go, so you never know!
Be sure to check back later this week for our reviews of these issues! I think it's safe to speak for the entire review staff when I say we're thrilled. Also, head over to StarWars.com for the full article and a few more pages of art. The Force is strong with Marvel's Age of Resistance!
SOURCE: StarWars.com
Kyle Larson lives in Portland, Oregon. When he's not running trails, he's reading and writing.