Star Wars: Kathleen Kennedy On Future Stories for Sequel Trilogy Characters, the Planned Return of Palpatine, and Potential Old Republic Era Content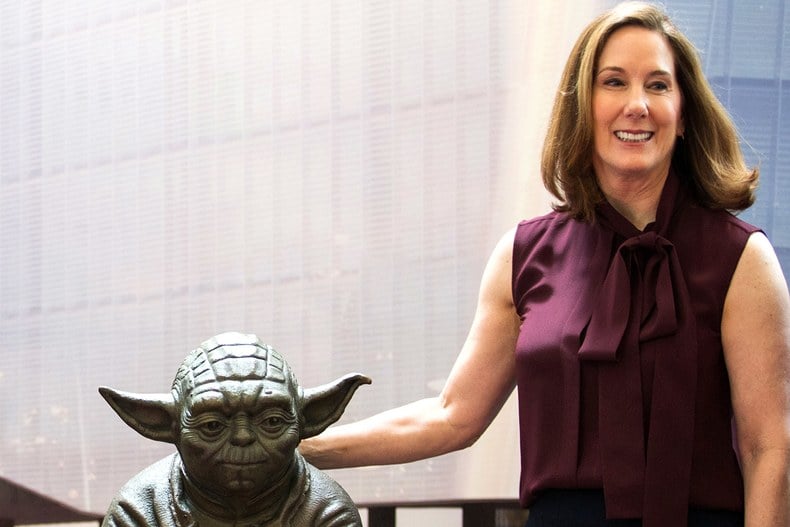 MTV News' Josh Horowitz spoke with Kathleen Kennedy during Star Wars Celebration this past weekend. Lucasfilm's President spoke on future stories for sequel trilogy characters, the return of Palpatine, and the development of Star Wars content taking place in the Old Republic era.
From old, to new, and the future, Kathleen Kennedy makes it clear that all aspects of this vast galaxy of storytelling are being explored as we move to the future beyond the Skywalker family, which doesn't necessarily mean we have to say goodbye to all familiar faces. The interview touches on several different topics, as we mentioned above.
Josh Horowitz (MTV News): There's a little bit of bittersweetness in the air because this is the end of the saga and of some stories of characters that we have grown to love. Do you think we're going to see any of these core characters again in the future, and is there an appropriate time to wait before considering that?

Kathleen Kennedy: You know, there is an appropriate time. We're using this appropriate time as an opportunity to see where we're going, now that we're leaving the Skywalker saga behind. But there's no question that there's certain characters that we've created, certainly in the last three movies, that we may very well want to see down the line in the future.

We also have huge opportunities with Disney+ now to be able to look at that space and find perhaps even smaller stories, grittier stories, and yet Mandalorian, which debuts in November has huge scope and scale. So, we're just excited about what the potential is for the kind of things that we can do.
Kennedy's initial response here is very interesting. To me it is clear she is saying she wants to see more stories from our new main characters, Rey, Finn, Poe, and perhaps even Kylo Ren, though villains typically don't survive final acts (even if redeemed). The 'Skywalker saga' can end without the episodic films ending. We can say finally say farewell to this family and move on with this generation taking full center-stage.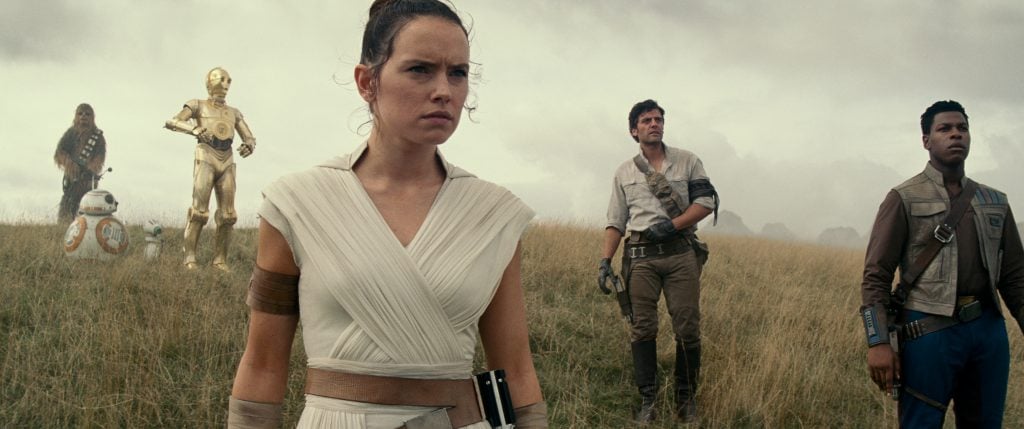 The early promotion for the film out of Star Wars Celebration is focused on the new generation. There is no trace of Han, Luke, or Leia in the Episode IX portion of the saga mural, nor was Mark Hamill at the panel for the film (even though he is confirmed in the movie), and none of the original trilogy characters are featured on that leaked poster from a few weeks ago.
It appears, at least in the early going, that Lucasfilm and Disney are making a concerted effort to showcase this new generation of characters, releasing the franchise from the crutch of hanging on to the past heroes that built the franchise into what it has become. To me this is a great move, because while hanging on to nostalgia can rekindle popularity, it can not move a franchise forward. As Luke Skywalker himself says in the teaser for The Rise of Skywalker, "This is your fight now."
MTV: You listed a bunch of the upcoming projects, we also know Benioff and Weiss are working on stuff. I just saw Rian Johnson; he said he's hard at work. We haven't heard of any female filmmakers that are writing or directing or attached to any projects.

K: Oh, no, we have several female directors that are working with us on Mandalorian right now. And we'll be doing the same thing with the Cassian Andor, and then conversations with David [Benioff] and Dan [Weiss] and Rian [Johnson] have been that once we begin to block out the next ten years that will be a huge focus.

MTV: Knights of the Old Republic, a lot of fans want to see that, is there any development of that?

K: (smiles) You know, we talk about that all the time. Yes, we are developing something to look at. Right now, I have no idea where things might fall, but we have to be careful that there is a cadence to Star Wars that doesn't start to feel like too much.

We don't have a crystal ball, you know, we tried a little bit with Solo to see if we could do two movies a year and whether or not there was really an opportunity for that, and we felt that's not going to work. So we backed off of that a little bit. But it doesn't mean we don't think about lots of different stories, because that's the exciting thing about this universe.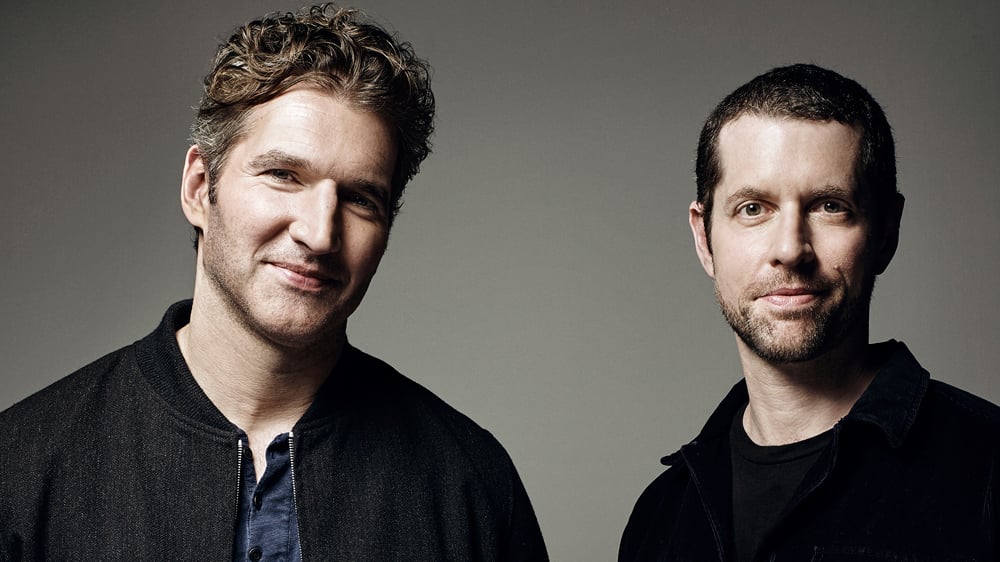 Earlier this year I reported information given to me by someone who had proven to have worked on all of the Disney-era Star Wars films. They were told Game of Thrones creators David Benioff and D.B. Weiss would be telling their Star Wars stories in this era, though I cautioned people should take this as nothing more than a rumor since I was unable to lock down a second source confirming it. This quote from Kennedy indicates that is it something they have been discussing in-development, and though she may be simply playing her cards close to the vest, something being in-development doesn't mean it is or will be in production. So we'll have to keep an eye and ear out for more information in the future regarding Star Wars content visiting the Old Republic era.
MTV: One last thing for you: the big reveal today. Palpatine is apparently back.

K: Yes.

MTV: When you heard that as a pitch, how far back does that go when you've heard it?

K: Oh that goes back to when we were talking about Force Awakens, and you know, just the whole blueprint of where we've ended up now has kind of been in the works since then, but there was nothing more thrilling than to be in that room, especially to have Ian walk out on stage. We were waiting to see what that reaction was gonna be.

MTV: When did you let Ian know that he was gonna be coming back?

K: We let him know right at the beginning. And he was so gung-ho, he was all for it. He had a blast.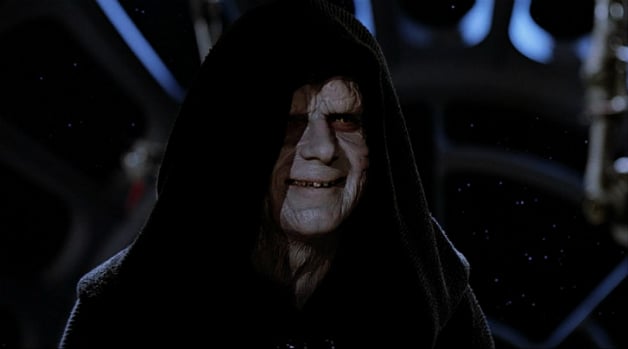 Unless Kennedy is using her response as a PR (public relations) move to squash criticism that this trilogy had no pathway, it sounds like there was always a plan in place to implement Palpatine back into this story to complete the saga surrounding the Skywalker family.
The belonging we seek is not behind us, it is ahead, and it sounds like Lucasfilm has a path set in place for the next decade of Star Wars story-telling, from several Disney+ streaming series to what put Star Wars on the map in the first place: big budget, big screen movies.
As we prepare ourselves to say farewell to the Skywalkers, we can take solace in knowing that we are about to enter an era in Star Wars with more content that we could have possibly imagined when the episodic films first graced theaters 40 years ago. If the teaser for The Rise of Skywalker, footage from The Mandalorian, and trailers for upcoming parks, animated series, and video games are any indication, this really could be where the fun begins.
Here is the three minute exchange between Josh Horowitz and Kathleen Kennedy, via Twitter:
#Lucasfilm president Kathleen Kennedy talked to us about the future of #StarWars – including a Knights of the Old Republic movie and female filmmakers taking the helm, as well as Palpatine's surprise return in the trailer for @StarWars #EpisodeIX pic.twitter.com/HCjEhdlRv7

— MTV NEWS (@MTVNEWS) April 16, 2019
John Hoey is the Lead Editor and Senior Writer for Star Wars News Net and the host of The Resistance Broadcast podcast
"For my ally is the Force, and a powerful ally it is."