Rumor: Benioff and Weiss' First Star Wars Film Set Well Before the Skywalkers to Begin Filming this Fall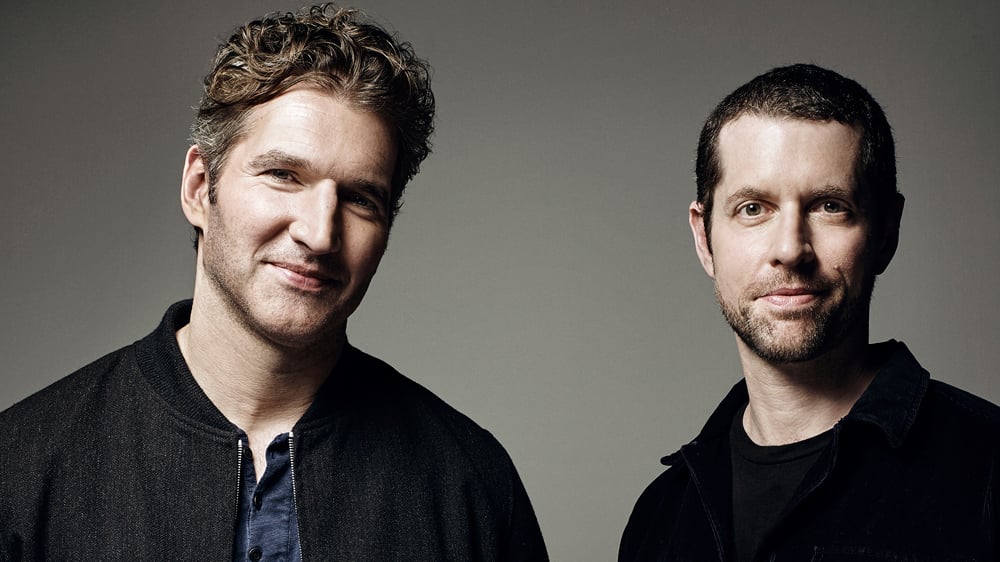 A contact, who has worked on every Disney Star Wars film, has shared some interesting information. According to them, the next Star Wars film could possibly begin filming this Fall, and it will be the first film in the series of films by Game of Thrones showrunners David Benioff and D.B. Weiss. I am trying to get some confirmation on this information from other places, but as of now I only have one source, so I can only report this as a rumor, so use your pinches of cinnamon as you wish. Because of that simple fact, I can't say I am as confident in this as I am about the Obi-Wan Kenobi streaming service series report, though the source provided proof they have worked on every Star Wars film since Disney's acquisition of Lucasfilm and claim they are "95% confident this is accurate." So let's simply go over what we were told.
Our source told us they were:
"…approached about working on the next movie this Autumn. It is not the Rian Johnson trilogy, it is the Game of Thrones guys' first movie, and it is set during the Old Republic, as Disney wants to open up the Star Wars timeline and appeal to a more 'Game of Thrones' style audience."
This really seems so on-the-nose in terms of what fans have been wishing for from these guys, so I asked for clarity on what else he heard about the project:
"So the timeline is hundreds of years prior to the Skywalkers, so think almost Star Wars meets Lord of the Rings."
I asked if there was any grasp on something tangible happening for this production yet, or if it was all strictly talk/discussion based, and according to our source, the art departments are doing pre-production work as we speak:
"Filming starts in the Fall and art departments are in design phases now as the script is being finalized. That is all I know but I am 95% confident that this is accurate."
Again, as of now I can only report this as a rumor because I have not been able to secure a second source on this information. The source has proven to be reliable in the past, and has been involved with all Disney-owned Star Wars films to date. But, with anything, as I like to say because I hate the use of the phrase "grain of salt", use a pinch of cinnamon with this information. I am doing everything I can to dig and find more information about this, as it would certainly be very exciting news to know the next Star Wars movie will be going into production soon, as we prepare ourselves to say farewell to the Skywalkers when Episode IX hits theaters in nine months.
John Hoey is the Lead Editor and Senior Writer for Star Wars News Net and the host of The Resistance Broadcast podcast
"For my ally is the Force, and a powerful ally it is."