Claudia Gray Reveals the Secrets Behind 'The High Republic: The Fallen Star'
It has now been a couple weeks since the release of Claudia Gray's The Fallen Star. Gray's latest Star Wars novel marked the beginning of the end for phase 1 of the High Republic, and it was a doozy. The Fallen Star was an anxiety-ridden adventure that saw twists and turns all the way to the very end. Gray sat down with SYFY Wire to unpack some of the shocking events the novel had to offer and even gave some tidbits on phase 2 and beyond.
***If you haven't read The Fallen Star yet, there are major spoilers below.***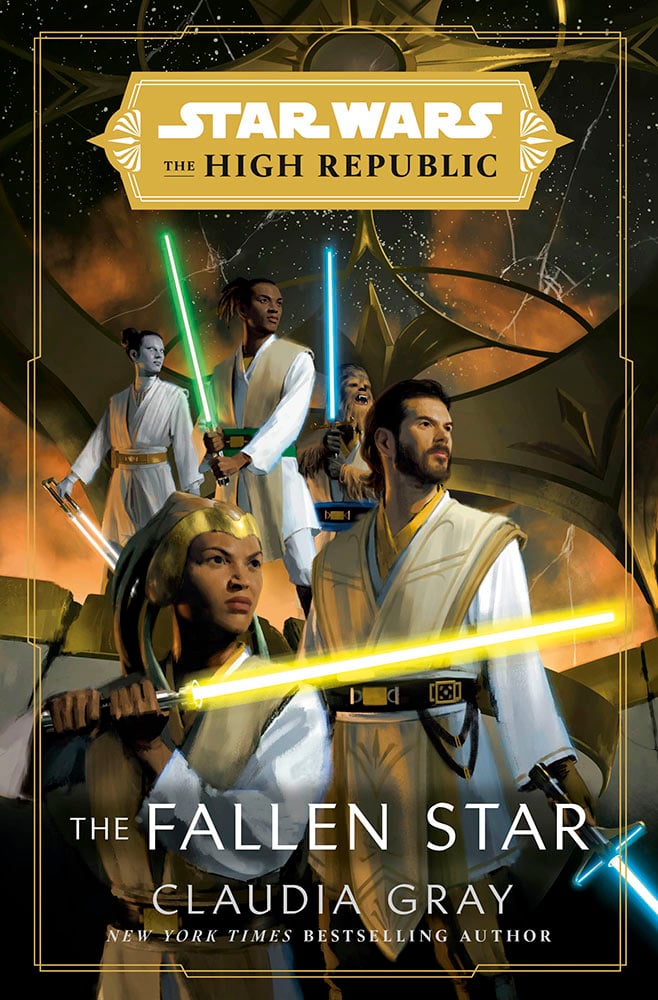 Very early on in the process, Gray and the rest of the High Republic team knew Starlight Beacon was going to fall. Pointing to inspiration she drew from for the novel, Gray cited her love of classic disaster movies.
"My whole life I've been a fan of the great '60s and '70s disaster movies. The number one for me is The Poseidon Adventure. That's one of my top ten films, and sometimes I find it hard to put a finger on exactly why. There are things about it that are really campy and of course, it does get at one of the fundamental questions of human existence, which is: What would I do if my cruise ship turned upside down? But those movies, they're not slow paced, but they make it very immediate because there are all these little crises within the huge crisis and you don't get that same feeling if you're not in it with the people and actually experiencing them like, 'okay, that chance is gone. Okay, that didn't work.'"
One of the key things Gray threw at the Jedi was splitting Starlight in half. The novel followed the events of the bottom half while we were left wondering what's going on in the top. For readers caught up on everything, the personnel on the top half conveniently lines up with Cavan Scott's The High Republic comic. That was intentional and we should expect to see more from Avar Kriss aboard Starlight in coming issues. Gray had this to say on the collaboration with Scott:
"Cavan and I had to work that out because the ending of his comic run was meant to feature the death of Starlight, and my book was meant to feature the death of Starlight. And it became very apparent to us that there's no way to do that coherently without a lot of repetition that readers both do not want, unless we did something that divided the station. That way we were able to have two different narratives going on. We felt it really does amp up the tension. All of a sudden, half of the resources you had you can't get to. Half of the personnel you thought you would call on, you can't call on them. You're having to wonder what happened to your friend or your ship or whatever else is going on. So even though it was for us — as writers — a very convenient device, I also think it's a really valid way to inject more tension into that story."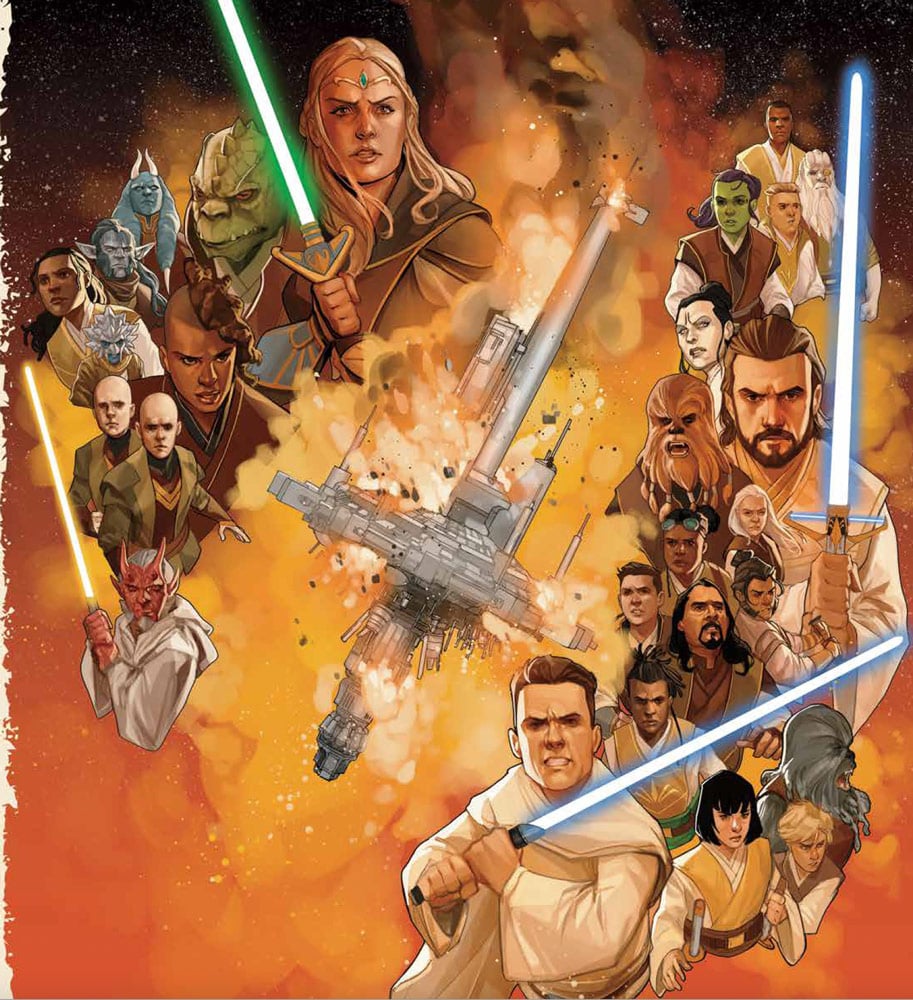 Moving on, Gray talked about a character she finally got a chance to write. Jedi Master Stellan Gios has been a centerpiece of the adult novels, and Gray was surprised at how much she enjoyed taking him on.
"He was not one of the characters I'd felt most connected to, but because when I see oh, this person's meant to me the ideal of something, then I'm always like, well, the thing that isn't the ideal is usually a little more interesting, but then you start to say, okay, what's it like to have everybody looking at you and saying, you're the ideal? What expectations does that create? Don't you feel like you're on a pedestal and if you move an inch in any direction, all of a sudden you're going to tumble off it? And I think Stellan had gotten to a place where he was letting those expectations define his path a little bit."
At the end of the book, Stellan sacrificed himself to save the people of Eiram from Starlight crashing down upon them. His final line "I know who I am" was very poignant, and told the story of a Jedi learning one last lesson. Gray talked about how she came to that moment:
"It rose very naturally. Once I was able to streamline his story… because in the earliest stages of working on this book, Cavan and I were still figuring out what we needed, he was still editing The Rising Storm. Once I was finally in a place where I was able to go, "this is his arc, this is what he's going to do," that came very naturally out of it. He begins in a place where he's recognizing that his identity has become something very divorced from his inner self. And by the end of the book, those things are united again."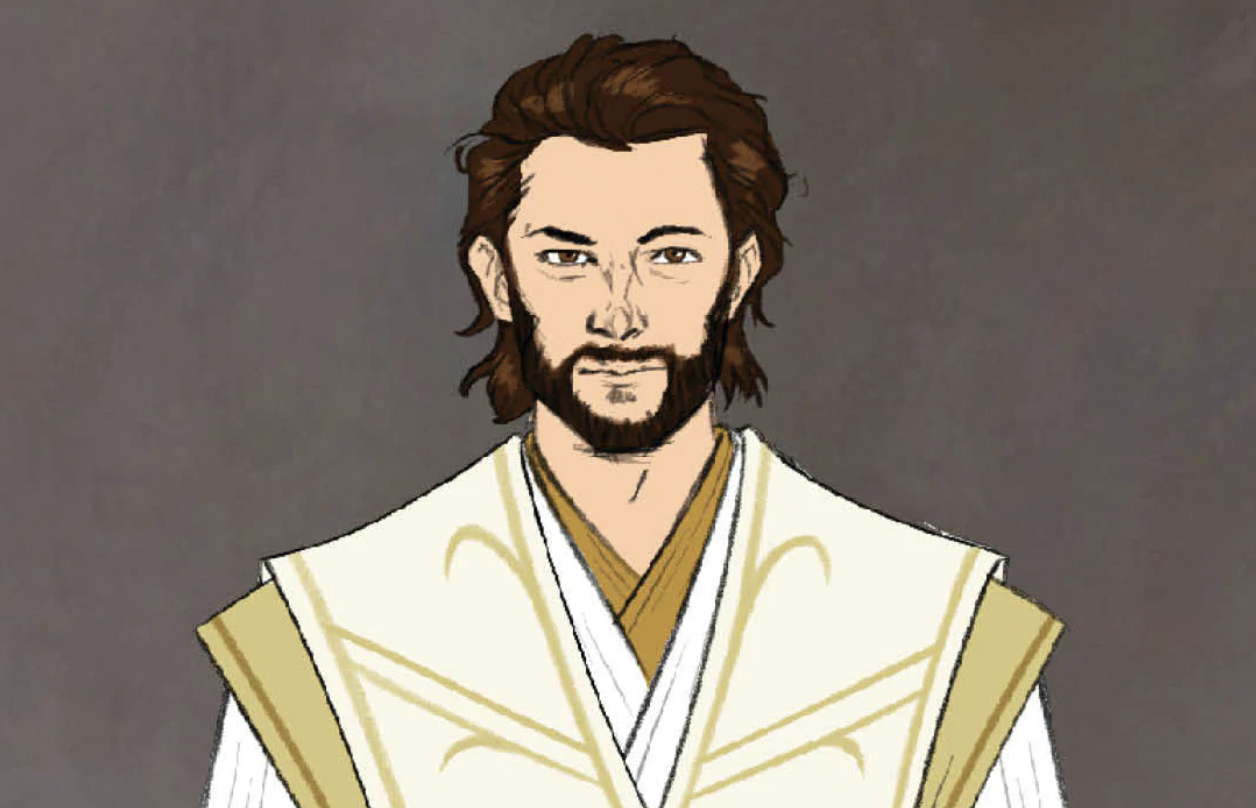 The most shocking reveal of the interview came when Gray revealed that Stellan actually survived the first draft of the book. Gray felt Stellan's arc and the overall story wasn't working. It wasn't hitting home like it should, even with the destruction of Starlight Beacon. On the decision to kill Stellan, Gray said:
"I realized he has to make a bigger sacrifice for that story to land the way it's supposed to. And for the station's death, as much as we love the station, and as much as Starlight Beacon is a symbol, you don't feel it emotionally the way you feel a character. You just don't. And I was like, it's not going to land, no puns intended, the way it should land. This event isn't going to feel the way it should feel unless we have a sacrifice on this level. And it was really something we talked about a lot because there were already, there's a death count in the Wave 3 of these Phase 1 books. So it was not a thing we did lightly at all. I really felt that was a thing it absolutely needed. And I do think it makes the book."
Our review of The Fallen Star was critical of amount of time spent developing the complex relationship between Stellan, Elzar Mann, and Avar. Gray has seen that notion echoed by other fans online and said:
"I know there's a lot of appetite out there in the fandom for getting some backstory with Avar, Elzar, and Stellan… As far as I know, nothing's planned right now."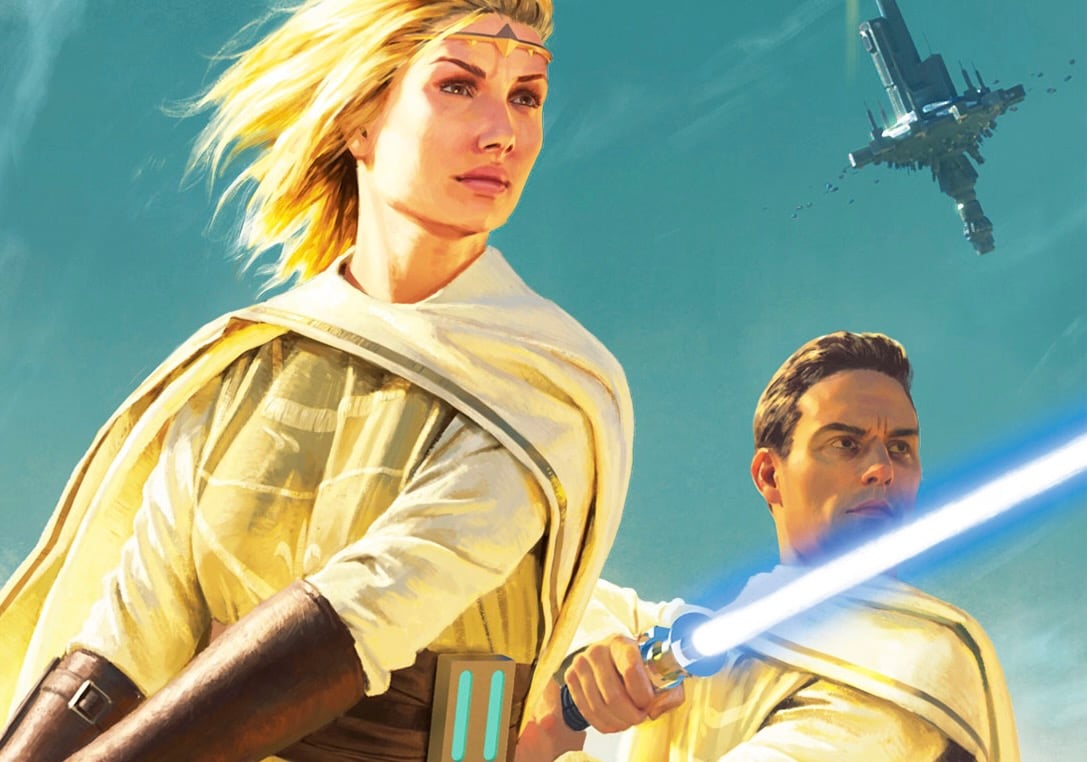 This shifted the conversation to what comes next. Phase 2 of the High Republic is traveling back 150 years, leaving fans wondering why. The High Republic authors are cognizant though that the switch in timelines is jarring. Gray says it was always part of the plan.
"That was always part of it from the very, very earliest stages. We always knew that Phase 2 was going to be going back in time. And it is a risk. We talked about this, too. It was like, we've just asked everybody to invest in this. And now we want to go back and do more. But I think when people see Phase 2, and they see what's being set up and the ways in which that era and that mood are different, I think they're really going to enjoy that adventure. And they're going to learn a lot that is going to be very vital in Phase 3."
SYFY was able to get another morsel out of Gray regarding phase 3. Asking about Bell Zettifar's potential promotion to Jedi Knight, Gray said:
"I would assume that moment is not that far away, but I don't actually know. Phase 3 is not yet more than a twinkle in our eyes. We have some ideas of what's going to happen, but the exact details of when and what, that's still going to get hammered out. We know the biggest things, but now I'm really getting to the zone, so I'm going to shut up now."
Star Wars creators usually aren't given many chances to dive this deep. Therefore, it's nice to see Claudia Gray this open about the creative process. You can check out the whole interview on SYFY now. For more recent High Republic coverage, check out our reviews of The Fallen Star and Justina Ireland's Mission to Disaster. In comics, Charles Soule's debut issue of Eye of the Storm hit shelves this last week.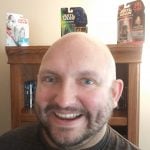 Nate uses his love for Star Wars and movies in general as a way to cope with the pain of being a Minnesota sports fan. When he's not at the theater, you can usually find Nate reading a comic, listening to an audiobook, or playing a Mario video game for the 1,000th time.