Week In Review: 'Star Wars 1313' Footage, Hasbro News, Din Djarin Returns, and More
Bryce Dallas Howard returns to direct (along with Din Djarin), Hasbro announces a new vintage Boba Fett figure, The Resistance Broadcast discusses if we'll see the Skywalker lightsabers ever again (and break down the latest The Book of Boba Fett episode in The Mando Fan Show), Anthony Daniels is back as C-3PO, and more!
As we continue navigating a busy 2022, it's easy to miss some of the news, stories, and perspectives from a galaxy far, far away.
Here's your quick recap guide — featuring stories from January 22-28 — to catch up!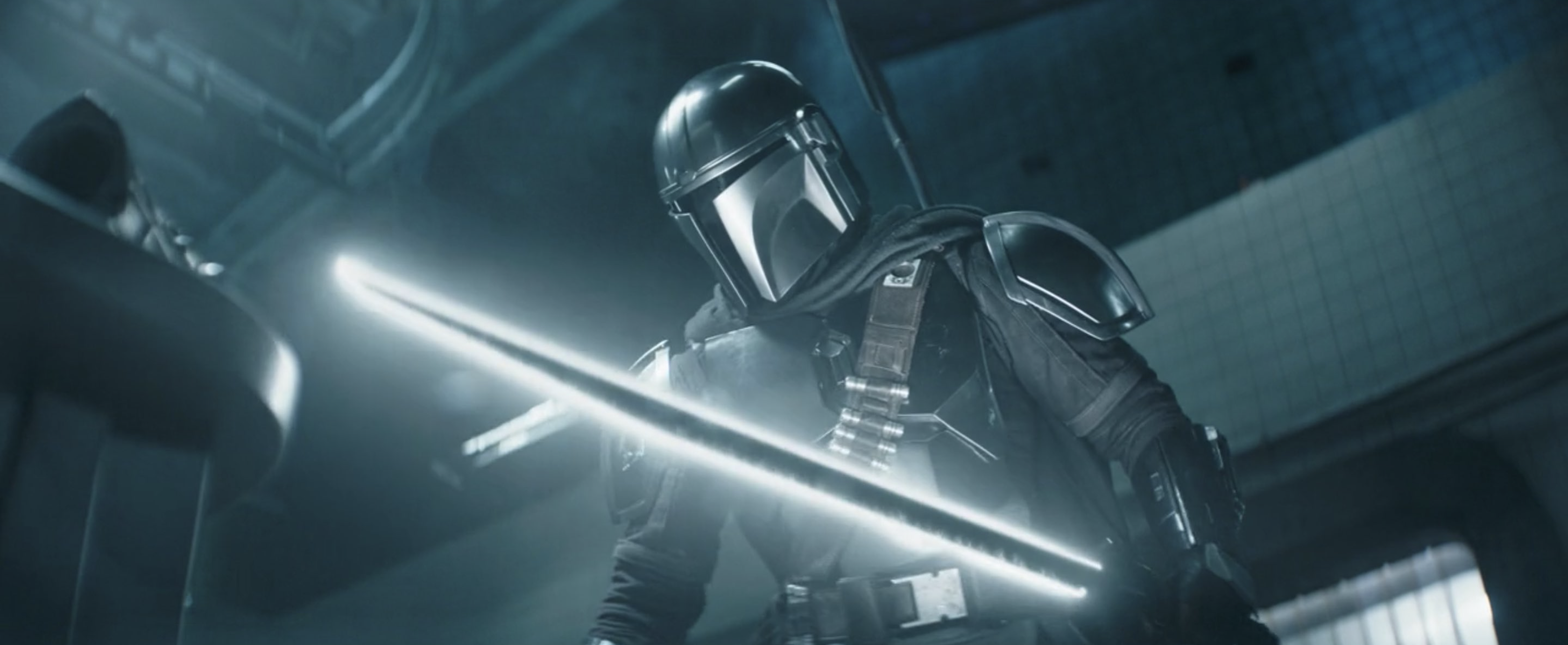 Movies/TV
Jan. 28 – Bryce Dallas Howard Reportedly Returning To Direct an Episode of 'The Mandalorian' Season 3
Bryce Dallas Howard is receiving a lot of praise for her work directing Chapter 5 of The Book of Boba Fett, and shortly after its release, DiscussingFilm's Editor-In-Chief Jacob Fisher posted on Twitter that she would be coming back to direct an episode for The Mandalorian season 3. Read the report!
Jan. 28 – 'The Book of Boba Fett' Chapter 1 Makes Nielsen's Top 10 Streaming Chart
Nielsen's top 10 streaming series provides good news for The Book of Boba Fett fans, as the new Star Wars series cracked the top 10 of the original series chart during the week of Dec. 27 to Jan. 2. Check out the full report.
Jan. 26 – Review: 'The Book of Boba Fett' Chapter 5 Brings Back Familiar Faces
The Book of Boba Fett left off last week with some great things to look forward to in the last few episodes. Flashbacks were seemingly wrapped up, and a music cue at the very end of the episode was suggestive to say the least. Chapter 5 was written by Jon Favreau and directed by Bryce Dallas Howard, who did a fantastic job, as always. Read the full review!
Jan. 24 – Jennifer Beals on Becoming Madam Garsa Fwip and Her Appreciation of Star Wars Storytelling
Jennifer Beals portrays Madam Garsa Fwip, the powerful owner of Mos Espa's Sanctuary, in The Book of Boba Fett. In a recent interview with W Magazine, the 58 year-old actress talks about life, welfare, beauty, and of course, Star Wars. Check it out!
Jan. 24 – 'Star Wars' Scores Several Nominations at The Motion Picture Sound Editors Awards
The Motion Picture Sound Editors have announced their nominees for the upcoming 69th edition of the Golden Reel Awards, and Star Wars has a lot to celebrate. Six different properties released last year scored one nomination! See the nominees.
Jan. 24 – Lucasfilm Prioritizing 'Star Wars' and Their Existing IPs Over Original Works
Lucasfilm passed on its planned adaptation of Children of Blood and Bone with Twentieth Century Studios over to Paramount Pictures, signaling that like many of their fellow Disney subsidiaries, their focus will be on existing IP instead of making new franchises, and Star Wars is naturally chief among them. Read our report.
Jan. 24 – 'The Book of Boba Fett': New Character Poster From Chapter 4 Released
Lucasfilm has released a brand-new character poster from The Book of Boba Fett, focused on one of the few new characters that were introduced in Chapter 4 — the Modifier, played by musician Thundercat. Check it out!
Jan. 22 – 'The Book of Boba Fett' Soundtrack From Chapters 1-4 Released by Disney Music
Disney Music has announced on its Twitter account the release of the Vol. 1 album, which includes the original tracks from The Book of Boba Fett chapters 1-4! See how you can listen.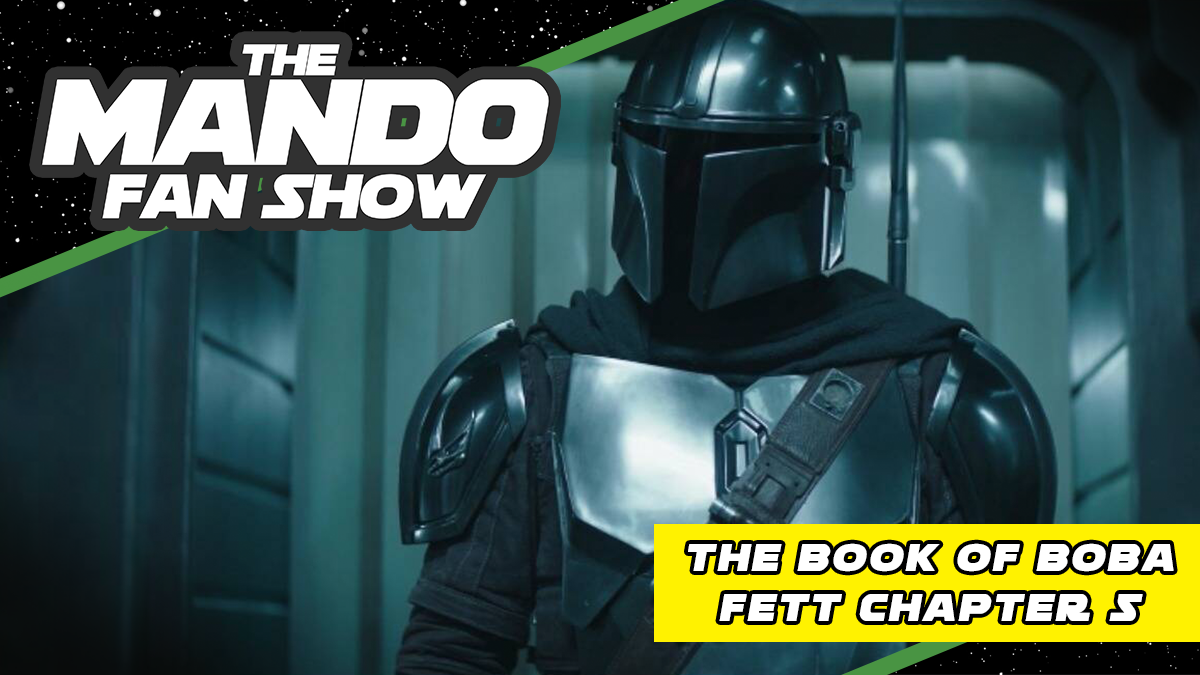 Podcasts/Videos
Jan. 27 – The Mando Fan Show: 'The Book of Boba Fett' Chapter 5 Review (Video and Audio)
This episode covers Chapter 5 of The Book of Boba Fett "Return of the Mandalorian". We rate the chapter using Temuera Morrison Faces on a scale from 0 to 10 "Tems", point out Easter eggs and references, have an open discussion about the episode, and speculate on what will happen next week! John Hoey, James Baney, Lacey Gilleran, and our guest, from the band Story of the Year and the Thank the Maker podcast, Adam Russell. Listen/watch now!
Jan. 24 – The Resistance Broadcast – Will the Skywalker and Kylo Ren Lightsabers Return in Future Movies?
Stories after The Rise of Skywalker are inevitable, but will any of the Skywalker or Kylo Ren lightsabers resurface in them? We head to Speculation Nation to discuss it. We also tackle other Star Wars topics in our segment Will of the Force. Plus, our reaction to the early return of The Bad Batch this Spring, and more! Listen/watch now.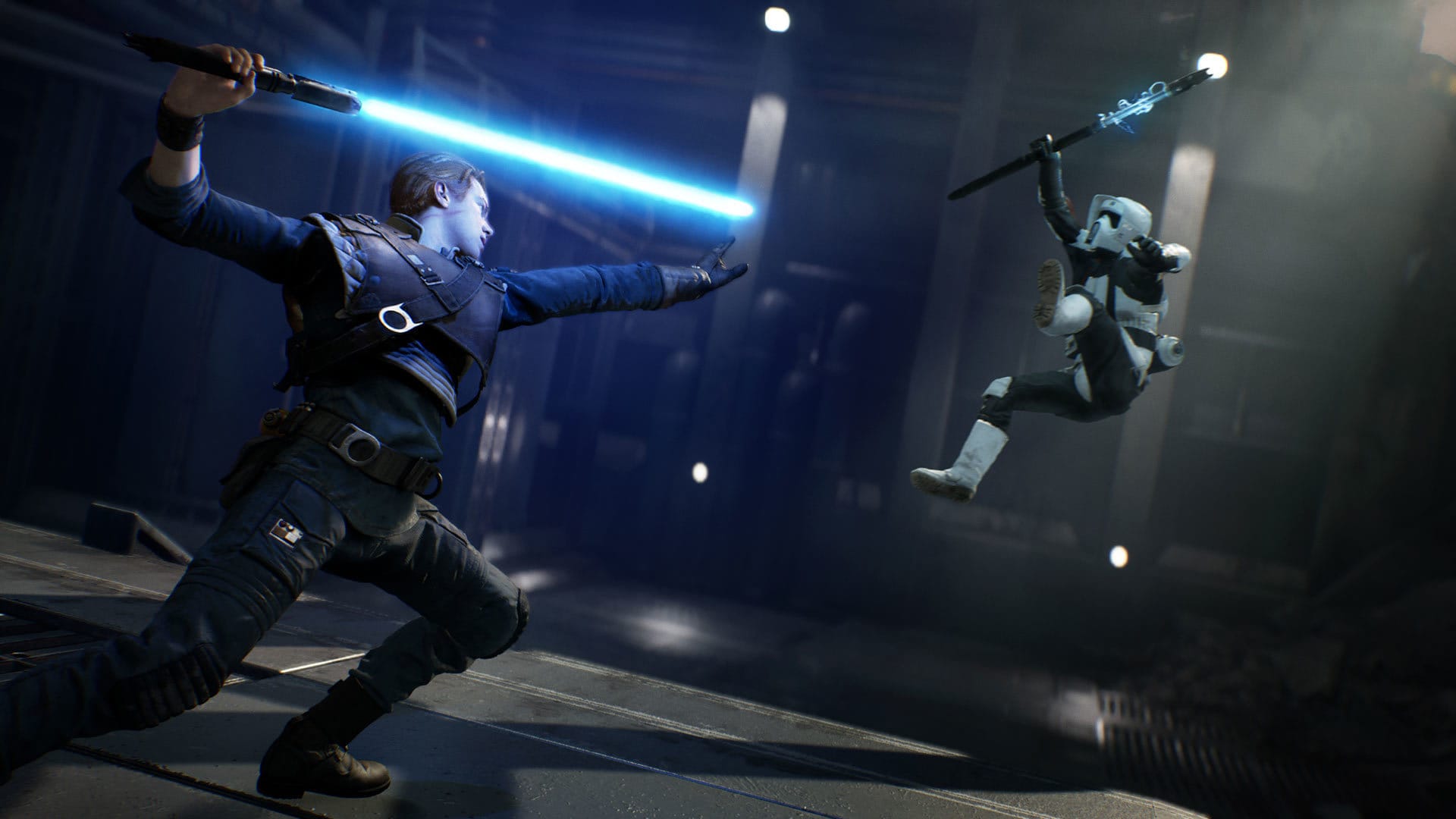 Toys/Video Games/Books/Comics
Jan. 27 – 'The Old Republic: Legacy of the Sith' Gets New Story Trailer Ahead of Next Month's Release
EA and BioWare have released a brand-new story trailer for the much-anticipated expansion to The Old Republic that will put back the focus on Darth Malgus: Legacy of the Sith, which drops on February 15 after being delayed last year. Watch it now.
Jan. 27 – New Footage Discovered from Cancelled 'Star Wars 1313' Video Game
It appears we're not done yet with previously unseen footage from the cancelled Star Wars 1313 video game, as Battlefront III (another cancelled title from a bygone era) research site/team The Vault has uncovered yet another very early internal demo. Watch the footage!
Jan. 27 – Inside the Troubled Development of 'LEGO Star Wars: The Skywalker Saga'
A new engine, a global pandemic, multiple delays, and lots and lots of crunch… LEGO Star Wars: The Skywalker Saga has been through quite a bit during its extended development cycle, and a new report indicates that it hasn't been a picnic behind the scenes at TT Games, the studio working on the highly-anticipated title, as there was a lot of work that needed to be done to ensure that the game didn't fall to pieces. Read our report.
Jan. 26 – New Excerpt From 'The High Republic: Midnight Horizon' Arrives Ahead of Next Week's Release
There is a new young-adult novel from The High Republic coming out soon, Daniel José Older's Midnight Horizon, and CBR recently released a brand-new excerpt from the book featuring Zeen and Lula. The new adventure takes place before the events of Claudia Gray's The Fallen Star. Read it now!
Jan. 26 – Lucasfilm Extends Deal With Hasbro for 'Star Wars'; Announces Plans for 'Indiana Jones' Toys
Hasbro has announced that Lucasfilm has extended its licensing deal with them to continue making Star Wars toys, while also announcing its intention to start making toys for Indiana Jones. Read more!
Jan. 25 – Three More 'Star Wars' Games, Including 'Fallen Order' Sequel, Coming from EA's Respawn Entertainment
Exciting times ahead for Star Wars gamers. EA and Lucasfilm Games have jointly announced the Jedi: Fallen Order sequel is, as previously reported, well into development, plus two additional projects from Respawn are in the works too! Read our report.
Jan. 25 – Hasbro Unveils New Vintage Collection Boba Fett
The "Bring Home the Bounty" merchandising campaign still has a few more surprises in store, and Hasbro has just unveiled a brand-new Vintage Collection Boba Fett action figure based on his appearance in Chapter 15 of The Mandalorian, "The Believer."
Jan. 23 – Review – Avar Kriss Fights Her Inner Darkness in Marvel's The High Republic #13
This 13th issue from Cavan Scott takes us to the Great Hall of the Nihil in a place they call No Space. As Jedi Master Avar Kriss has relentlessly pursued Lourna Dee, we have seen the toll it has taken on her. She has watched fellow Jedi fall in battle, seen others struggle with their inner darkness, all while fighting the darkness inside her that seeks to twist the beautiful melody of the Force into a vengeful tune. Read our full review!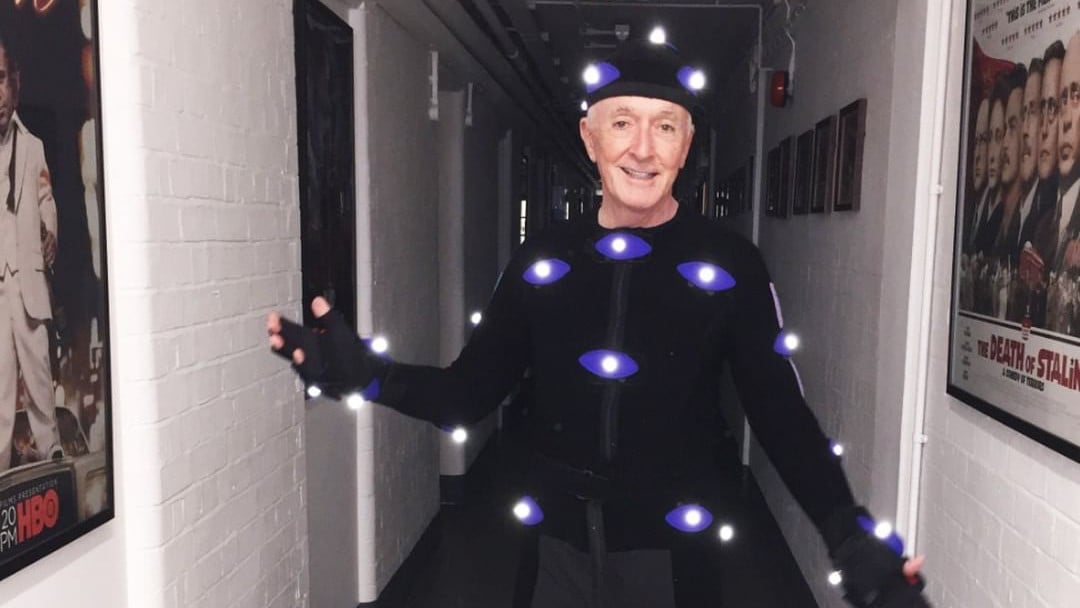 Special Announcements/Feature Stories
Jan. 27 – Editorial: 'The Book of Boba Fett' Doesn't Know What Show It Wants To Be
One of the best episodes of The Mandalorian aired this week, which was strange because it also happened to be episode five of The Book of Boba Fett. Din Djarin is always welcome, but Chapter 5 is the clearest example yet that The Book of Boba Fett has no idea what show it wants to be. Read this perspective editorial!
Jan. 25 – Anthony Daniels Currently Doing C-3PO Performance Capture for Upcoming Project
It's been over two years since we last saw Anthony Daniels as C-3PO, in Star Wars: The Rise of Skywalker, but he might be back soon. Daniels recently posted a picture on Instagram announcing he's currently doing performance capture work as C-3PO for an upcoming project. What could it be for?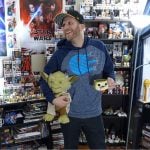 Tony Gorick is a self-proclaimed candy connoisseur with a passion for Star Wars and roller coasters. Whether he's working at his friend's arcade or watching classic Saturday morning cartoons, he does so with unsettling enthusiasm.