ILMxLAB To Reveal Vader Immortal: A Star Wars VR Series – Episode I Details At Star Wars Celebration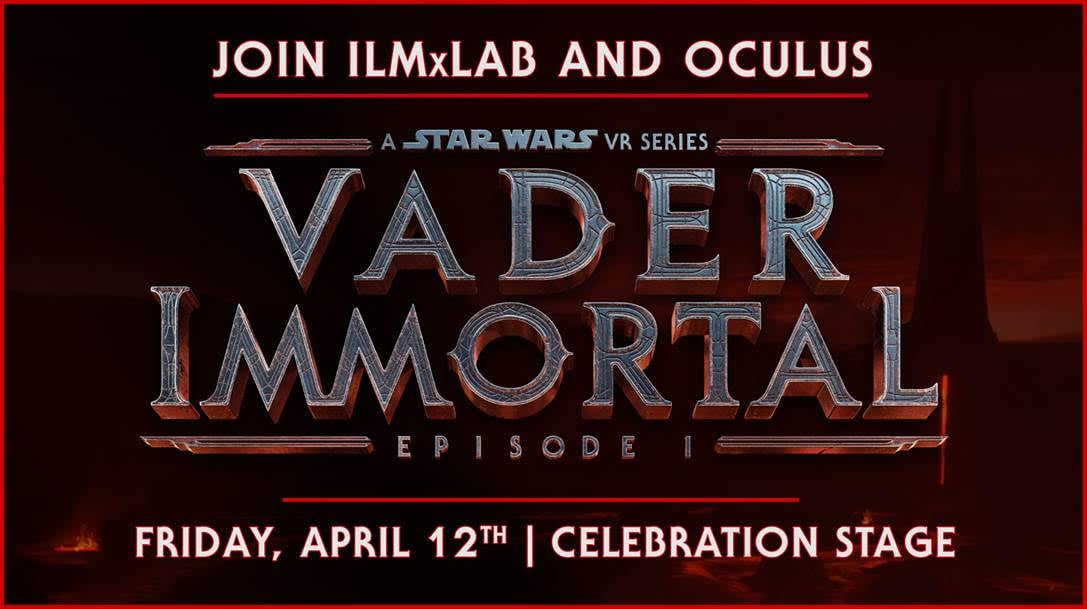 From ILMxLAB:
Today, ILMxLAB announced that it will host an in-depth discussion about its highly anticipated virtual reality experience, Vader Immortal: A Star Wars VR Series, at Star Wars Celebration in Chicago this April. Attendees will get an exclusive first look at the original series on the new Oculus Quest VR headset.
Following up on the project announcement last September, core members of the creative team will join together for a panel on the conference's main stage on Friday, April 12th, at 1:30PM CST. There they will reveal key details about the first episode, written by David S. Goyer, award-winning executive producer and writer known for The Dark Knight film series.

Following the panel, ILMxLAB and Oculus will open a booth on the show floor, bringing fans an exclusive, interactive preview of Vader Immortal – Episode I on Oculus Quest headsets that will run throughout the remainder of Celebration.

Vader Immortal: A Star Wars VR Series transports fans to the dark lord's home turf of Mustafar, and with lightsaber in hand, puts them at the center of an original Star Wars story. The canonical immersive adventure takes place between Star Wars – Episode III: Revenge of the Sith and Star Wars – Episode IV: A New Hope, and is set up by the events of Star Wars: Secrets of the Empire, ILMxLAB's award-winning location-based virtual reality experience.

The first episode of Vader Immortal will debut this year as a launch title for Oculus Quest.
See the announce trailer from last year below: