Star Wars: The Rise of Skywalker Ending Was Changed Slightly Mid-Production, Daisy Ridley Confirms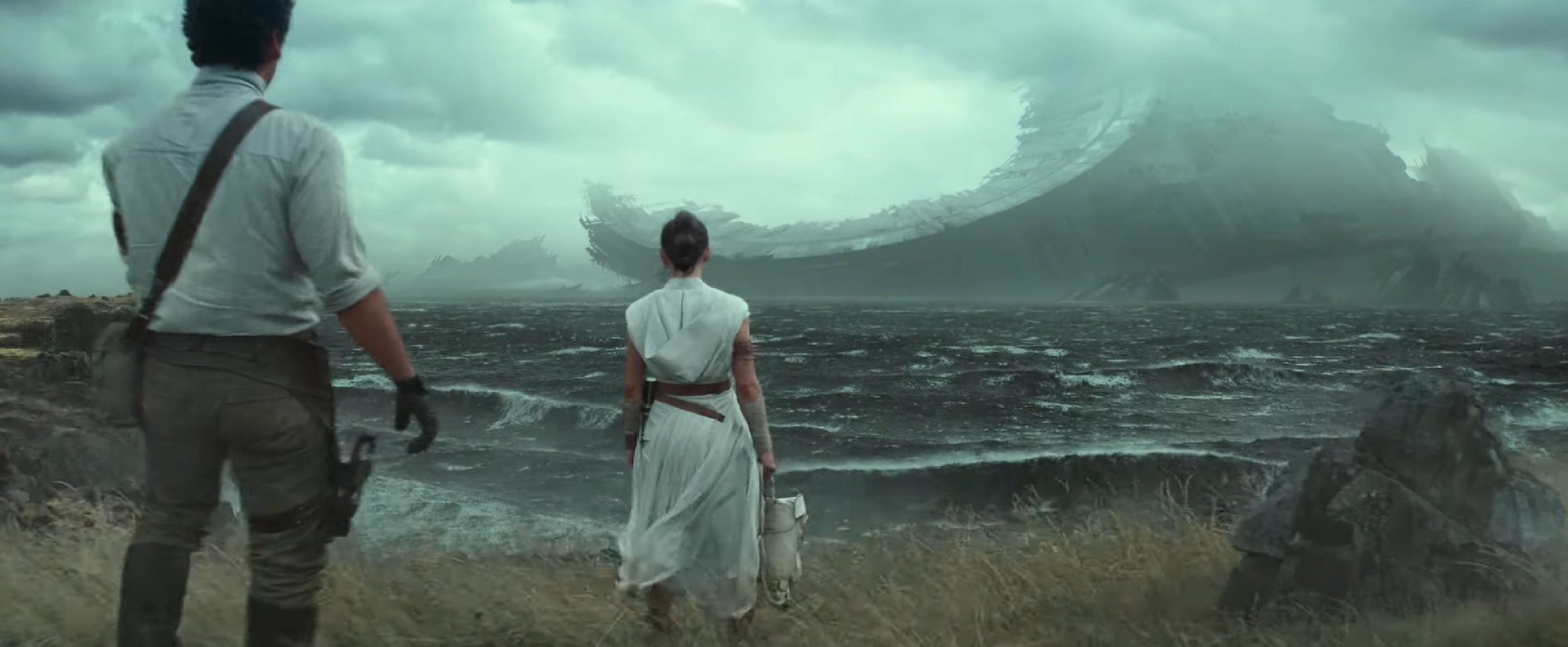 Daisy Ridley has confirmed that the ending to Star Wars: The Rise of Skywalker was tweaked somewhat in the midst of production, although it sounds like the story mostly plays out in a way similar to the ending that was previously written.
A reporter from Chicago asked Ridley about her experience making the film and how different it is to learn about the ending on the set of a film instead of in the audience on opening night. Ridley revealed that not only did she know the ending well in advance of filming, but she also noticed a small but important difference between the ending she was told about and what she actually was going to film:
"J.J. had told me [the ending], and then I read the script, and then it was sort of shifting. The ending was always pretty similar, and then I was told there was sort of a new—I guess a slightly different beat added that I was told, which was awesome. Because it's nice to be told the thing and then you can like experience it with the filmmaker. But also, we don't know how it's gonna turn out. We did the thing on this side of the camera, so we don't know how it's gonna turn out. So I'm as excited to see it as everyone else."
You can view the full interview below:
Daisy Ridley tells me about how SHE learned about the ending of THE RISE OF SKYWALKER! pic.twitter.com/xYijqmKusL

— Jake Hamilton (@JakesTakes) April 14, 2019
Ridley previously knew of another ending for the movie when Colin Trevorrow was attached to write and direct. Trevorrow later parted ways with Lucasfilm, which led to Abrams arriving to take over. Since the movie still has yet to undergo additional photography, it's entirely possible that the ending could change even more before the film sees a wide release. But in any case, she seems to be happy knowing the way that The Rise of Skywalker ends.
Star Wars Episode IX: The Rise of Skywalker will be released on December 20, 2019.
Grant has been a fan of Star Wars for as long as he can remember, having seen every movie on the big screen. When he's not hard at work with his college studies, he keeps himself busy by reporting on all kinds of Star Wars news for SWNN and general movie news on the sister site, Movie News Net. He served as a frequent commentator on SWNN's The Resistance Broadcast.