ILMxLAB Reveals Title and Teaser for Upcoming Darth Vader VR Series for the Oculus Quest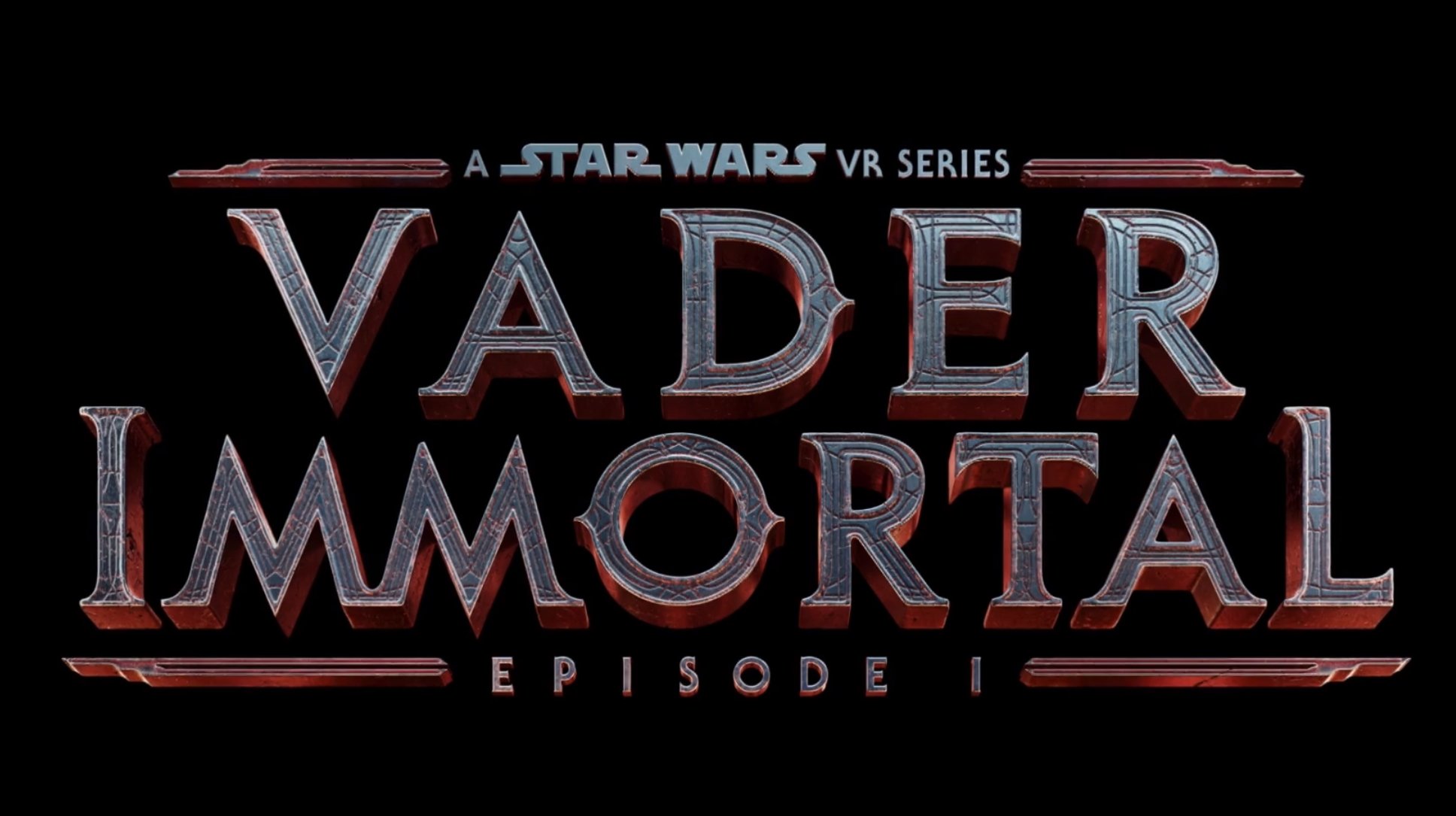 The first teaser trailer for ILMxLAB's upcoming Darth Vader virtual reality series is here, and along with a brief glimpse into the premise of the series, we also have a title for the game set to debut with the standalone Oculus Quest VR headset in 2019.
The series will be called Vader Immortal: A Star Wars VR Series. The title was officially unveiled at Oculus Connect 5 in San Jose, CA, and the trailer is for the first episode in a three-part series. ILMxLAB Executive in Charge, Vicki Dobbs Beck, and award-winning Writer and Executive Producer, David S. Goyer, made the surprise reveal together onstage.
Check out the trailer:
"We always look for opportunities to explore the Star Wars universe in new ways," said Kathleen Kennedy, President of Lucasfilm. "ILMxLAB is very excited to be working with David S. Goyer on a first-of-its-kind Star Wars experience which allows fans to travel to Darth Vader's fiery, lava-ridden fortress and wield a lightsaber on his home turf."

"Our mission at ILMxLAB is to have fans 'Step Inside Our Stories,' and Vader Immortal: A Star Wars VR Series represents a significant step forward in that ongoing quest." said Vicki Dobbs Beck, ILMxLAB Executive in Charge. "Our friends at Oculus share ILMxLAB's ambition to bring compelling immersive narratives to life and using Oculus' hardware, we will invite fans to experience Darth Vader as never before."
"As a lifelong Star Wars fan, working with ILMxLAB on an untold Vader story is a dream come true. The experience is designed to be 'immersive first,' meaning that from its inception, this 3-part series has been conceived and executed specifically for the VR medium," said David S. Goyer, Writer and Executive Producer. "We're breaking new ground with this project that places you, the user, at the center of the story."

"Whether it's hearing Darth Vader's breathing behind you and physically turning to face him in person or wielding a lightsaber with your own hands, Vader Immortal captures the ultimate wish fulfillment," says Colum Slevin, Head of Experiences at Oculus. "Untethered VR immerses you in this universe and places you at the center of this amazing story."
The series is set in between Revenge of the Sith and A New Hope and is connected to ILMxLAB and The VOID's location-based hyper-reality experience Star Wars: Secrets of the Empire.
ILMxLAB was launched by Lucasfilm in 2015 to embrace the next truly transformative opportunity in entertainment: immersive storytelling powered by real-time computer graphics. The award-winning team strives to transition from storytelling to storyliving by using VR, AR and other emerging technologies to bring worlds to life and establish deep and intimate connections to characters. ILMxLAB develops and publishes premium, story-based immersive entertainment experiences for the home, theatre and public venues.

Based in San Francisco, ILMxLAB is known for CARNE y ARENA, the Oscar-winning VR installation directed by Alejandro G. Iñárritu, and the critically-acclaimed hyper reality experience Star Wars: Secrets of the Empire. For more information, follow ILMxLAB on Facebook, Twitter, Instagram, and YouTube or visit our website at ILMxLAB.com. Lucasfilm Ltd. is a wholly-owned subsidiary of The Walt Disney Company.

ILMxLAB, the ILMxLAB logo, STAR WARS and related properties are trademarks in the United States and/or in other countries of Lucasfilm Ltd. and/or its affiliates. © & TM 2018 Lucasfilm Ltd. All rights reserved.
Jordan Pate is Co-Lead Editor and Senior Writer for Star Wars News Net, of which he is also a member of the book and comic review team. He loves all things Star Wars, but when he's not spending time in the galaxy far far away, he might be found in our own galaxy hanging out in Gotham City or at 1407 Graymalkin Lane, Salem Center, NY.