Star Wars: Galaxy's Edge and Hotel Connections Potentially Revealed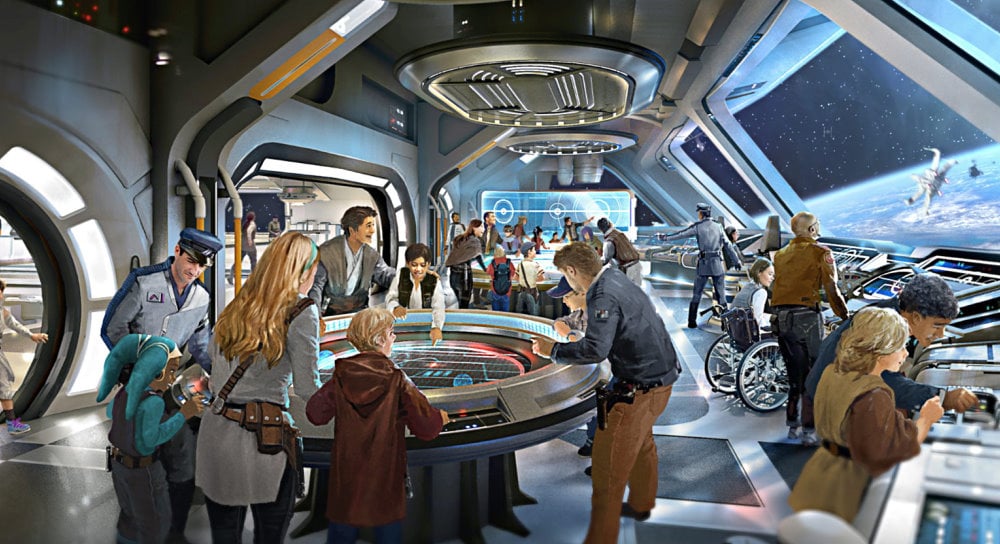 There has been much speculation about the proposed interactive Star Wars hotel since it was originally announced. To this point, fans have only seen concept art of the hotel shared by Disney. New permits recently filed with the South Florida Water Management District have provided us some new insight as to how the Star Wars Hotel and Disney's Hollywood Studio's are possibly connected.
The newly filed permit reveals a few things. Firstly, it reaffirms the location of the hotel in relation to the park itself. The hotel will be across from Galaxy's Edge between Studio Drive and Osceola Parkway, making it a relatively short distance from the new expansion.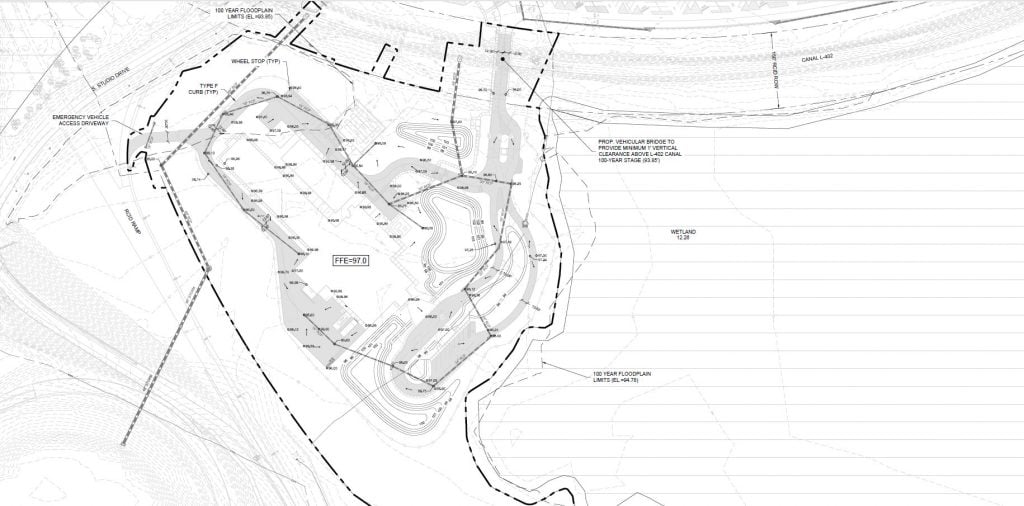 Secondly, these plans give us more insight into the hotel design. It looks as though the hotel will feature a rectangular design, essentially confirming that the hotel will be much smaller in size compared to some of Disney's other properties. There also seems to be limited parking on-site based on these plans, which could mean the hotel will only offer valet parking.
Lastly, it seems based on the close proximity of the hotel to Hollywood Studios there could be a potential pathway for guests to make their way to the park from the hotel. It is not known if a pathway will actually be constructed or where it would lead in regards to a park entrance. As of now, there is only one main entrance into Hollywood Studios, but a potential secondary entrance into Star Wars Galaxy's Edge directly from the hotel was touted in early marketing material. This would be similar to the back entrance at Epcot as well as the direct entrance from the Grand Californian Hotel to Disney's California Adventure.
Other details on the hotel continue to be limited as Disney is holding their cards close to their chest on this project, but we will keep you posted as more information is discovered.
Source: WDWNT
Writer and Star Wars lover located in Florida, USA.
"I don't like sand. It's coarse and rough and irritating and it gets everywhere."
- Anakin Skywalker