Star Wars: Episode IX to Film Scenes at Cardington Airship Sheds in Bedfordshire UK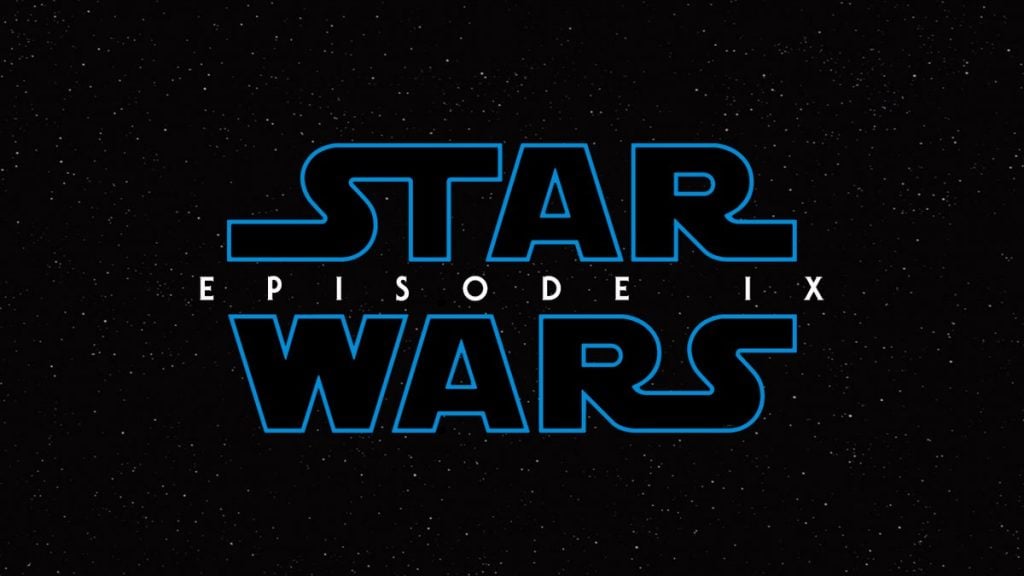 Yesterday an old friend informed us of a shooting location for Star Wars: Episode IX, a location previously used for Rogue One. Last night our own Patrick Russell was contacted by English airship historian and Star Wars fan himself Trevor Monk that Star Wars is returning to the Cardington Airship Sheds in Bedfordshire, UK for some Episode IX shooting.
Trevor tweeted to the public:
For filming. Not shield generators 😉 #cardington #starwars pic.twitter.com/hfuHdO4YV5

— Trevor Monk (@CardingtonSheds) July 2, 2018
Trevor Monk told us that multiple people (one Cardington employee) who don't know each other each separately told him about this. He said:
"Hearing episode IX will have parts filmed at Shed 2 at Cardington. Heard from three different people so far. One works there and said he wouldn't say – but clued me well, the others are contacts separate from the first person saying the same. Nothing physical yet to show."
You may recall Trevor's tips to us back during the production of Rogue One, for a refresher on that piece you can check that out here.
Many movies have filmed in the Cardington Airship Sheds, including:
It should be noted that while Rogue One appeared to use it for Yavin IV, and the original Star Wars for the Massassi Temple, any type of scenes can be filmed at these sheds. For example, the Harry Potter spinoff Fantastic Beasts and Where to Find Them created building sets within the airshed. See below: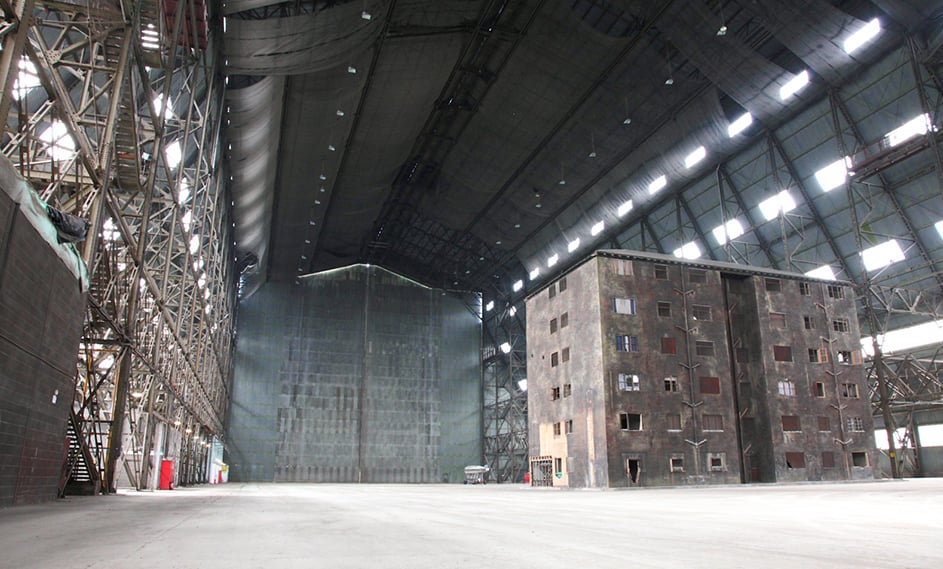 So while it's possible Episode IX has our latest (and greatest?) new Rebellion/Resistance base set to be filmed here, the movie could very well be using the sheds for other type of filming as well, with the airshed's massive size and exterior providing protection from unwanted cameras to capture what they're doing, while clearly providing a massive space to film a variety of different things.
Here is an exterior shot of shed 2, which according to Trevor Monk is the shed Lucasfilm will be using for the currently unknown amount of Episode IX filming.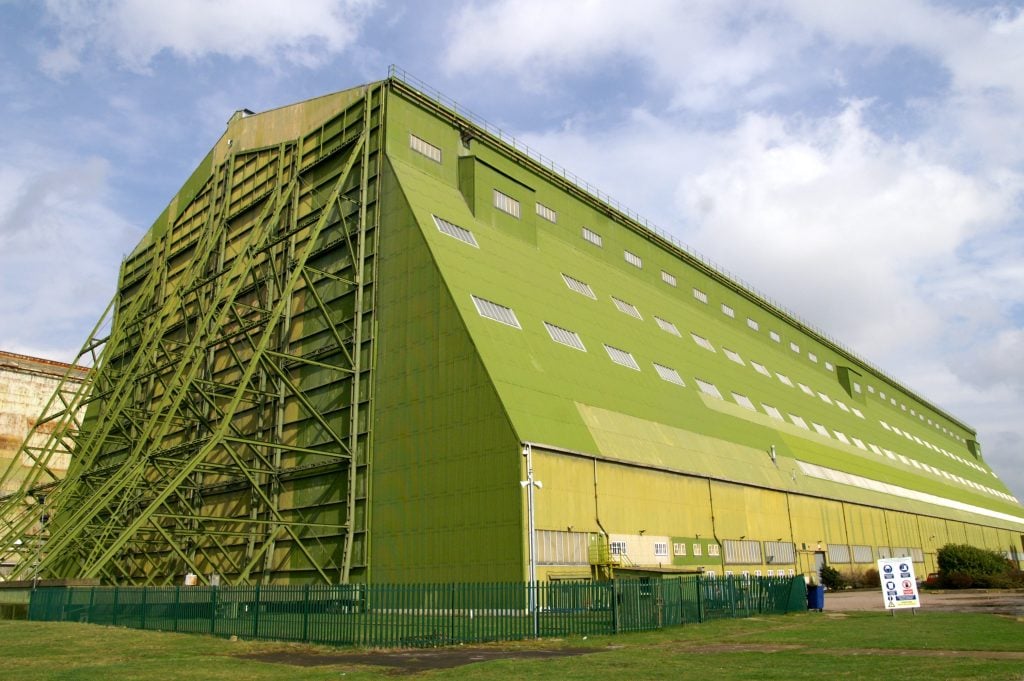 J. J. Abrams can bring the entire saga full circle with Episode IX, and it looks like he is taking that quite literally, returning to the airship shed used for filming shots for the original Star Wars back in 1976. If you believe in patterns it'd be safe to assume the shed is being used as background of a temple or base of some sort, but as I mentioned earlier, many films have used the facility for all different types of filming from green-screen reshoots, to single set pieces, to grand scale massive city-scape sets. It will be interesting to see what else we find out, and potentially see popping up around Cardington Airship Sheds in the months ahead, as Episode IX is set to begin filming at the end of this month!
Keep it here as we will keep you updated on whatever we hear and find out. While this is a bit mundane now, it is exciting to start hearing tangible things about Episode IX!
"For my ally is the Force, and a powerful ally it is."
John Hoey is the Lead Editor and Senior Writer for Star Wars News Net and the host of The Resistance Broadcast podcast
"For my ally is the Force, and a powerful ally it is."