Rumor: A New Report Suggests Star Wars Veteran Billy Dee Williams is Indeed Set to Appear in Episode IX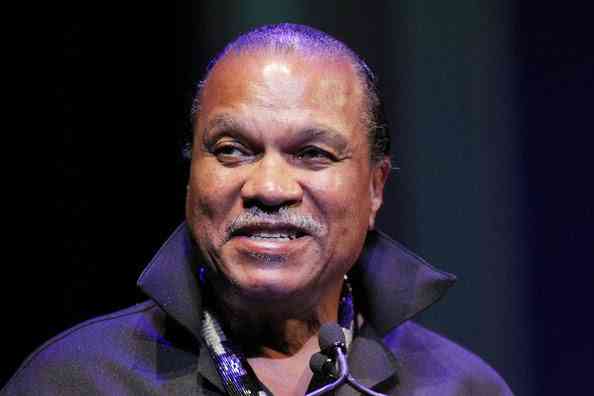 A few weeks ago, we reported about a tweet claiming that 81-year-old actor Billy Dee Williams had begun training three times a week and was on a new diet (here). As the actor has primarily stuck to voice acting lately, we came to the obvious conclusion that if he was preparing for an upcoming role (and not just doing it for health reasons) that it would most likely be for 2019's untitled Star Wars: Episode IX. A new report from Fantha Tracks, while not 100% confirming the rumor, definitely lends credence to this bit of speculation.
Fantha Tracks has confirmed with two separate sources that the actor will indeed be reprising his role as Lando Calrissian for the upcoming sequel. Whether this was already in the works or whether his inclusion was mandated after the passing of Carrie Fisher in order to maintain some sort of character connection with the original Star Wars trilogy remains to be seen. In context, I think it would make sense that the remnants of Leia's Resistance would seek the old smoothie out given their current predicament running from the First Order.
Donald Glover's performance as Lando in Solo: A Star Wars Story has once again put the character in the spotlight, and (aside from a possible appearance of Mark Hamill's Luke Skywalker as a Force ghost) he is the only remaining human character from the original films that is likely to make an appearance in the movie. While the sequel trilogy has made every effort to move away from the original cast to focus on the new characters, I believe the creators still recognize the power of nostalgia, and there is no doubt in my mind that Lando will be back at least in some capacity.
Episode IX is set to start filming next month, so be on the lookout for some official confirmation on Williams' return in the near future as the sequel trilogy moves toward its conclusion next year.
Jordan Pate is Co-Lead Editor and Senior Writer for Star Wars News Net, of which he is also a member of the book and comic review team. He loves all things Star Wars, but when he's not spending time in the galaxy far far away, he might be found in our own galaxy hanging out in Gotham City or at 1407 Graymalkin Lane, Salem Center, NY.