New Jedi Revealed from Upcoming 'The High Republic: Mission to Disaster' Novel
We are two months from the start of the final wave in phase 1 of the High Republic initiative, and there's a lot to be excited for. One of those installments is Justina Ireland's The High Republic: Mission to Disaster, which picks up the story of Jedi Knight Vernestra Rwoh and her Padawan Imri. Today StarWars.com revealed a few plot details and some new Jedi joining the fray soon.
The middle-grade novel will introduce us to Dalna, a planet previously mentioned in Ireland's two previous books: A Test of Courage and Out of the Shadows. Previously, Dalna was considering joining the Republic, but certain Nihil-caused events happened that delayed that from happening right away. We have yet to actually venture there though, which this book will rectify.
On the subject of Dalna and Mission to Disaster, Lucasfilm Publishing creative director Michael Siglain said:
"In Mission to Disaster we get to see what life is like at the Jedi temple on the planet Dalna, which plays a key role in the entire initiative."
While we don't exactly know what Dalna will bring to the High Republic galaxy yet, we do know that the Jedi Temple on Dalna will feature three new Jedi. They are described as "everyday" Jedi by Siglain, but that will almost certainly change as whatever mission Vernestra and the crew have to go on plays out.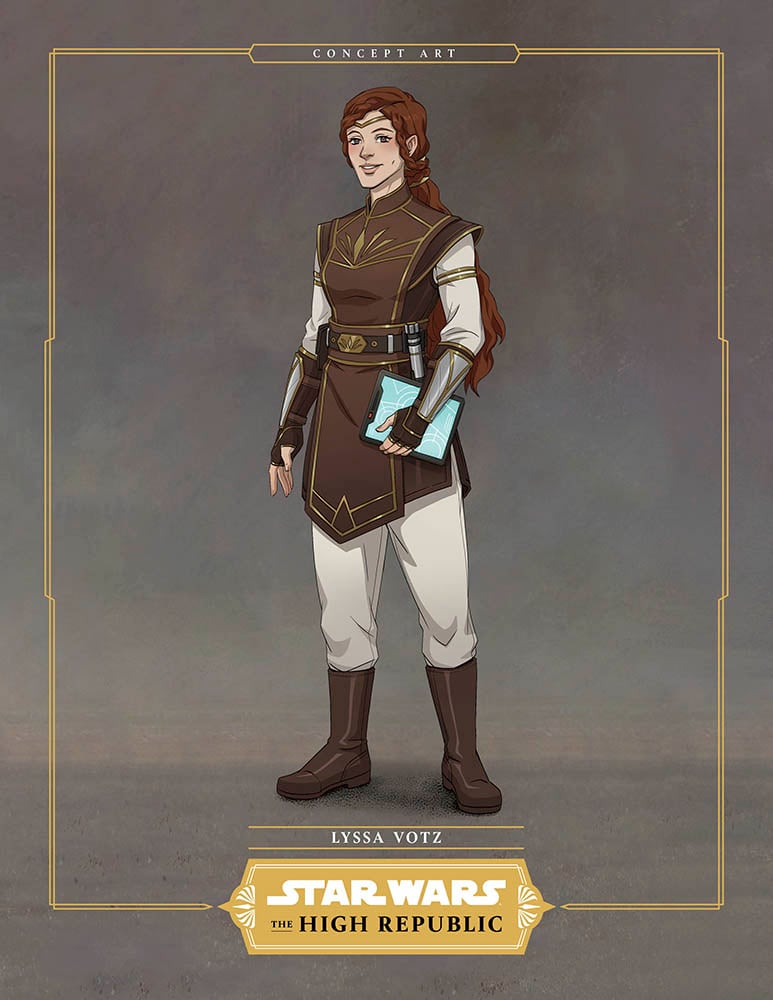 Lyssa Votz is the Jedi Archivist at the Jedi Temple on Dalna. Votz is a Jedi Knight in her late 20s, but is described as not having a hunger for adventure or combat, since she hates fighting. She is more likely to be seen with a datapad than her lightsaber, apparently because she is always forgetting it.
Up next is Nyla Quinn, who is the Jedi Master at the temple. Quinn is described as a wizened Twi'lek female who is extremely kind, which Siglain touched on:
"The people of Dalna are suspicious of the Jedi. Even so, Nylah — pronounced NYE-lah — does her best to help them."
Last but not least is the character I'm most intrigued by. Yacek Sparkburn is a Jedi Knight serving under Master Quinn. He's described as an eccentric figure who grew up in a San Tekka compound. He doesn't know for sure if he's related to the family or Jordanna Sparkburn, who was introduced in Out of the Shadows.
MINOR SPOILERS AHEAD FOR OUT OF THE SHADOWS
I suspect Yacek will have the largest role in this story out of these Jedi. His connection to the San Tekkas might play into Vernestra's arc in this book. One big question coming out of Out of the Shadows revolves around the young Jedi Knight and what path Mari San Tekka gave to her towards the end of the novel. Is it on Dalna? It's hard to skate by Yacek and his questions about himself as a potential keeper of some of the San Tekka legacy going forward, and to consider it a coincidence as Vernestra goes on her journey to find whatever Mari sent her to discover in the fight against the Nihil.
Another potential role is that he might have something to do with helping Vernestra explore her abilities regarding hyperspace. Out of the Shadows touched on it, but will we see Vern tap further into her strengths as a Jedi? Abilities she previously saw as a weakness? And how will all of this impact her relationship with her Padawan? Time will tell.
Either way, we don't have long to wait to find out what happens to all of these characters. Star Wars: The High Republic: Mission to Disaster releases on January 4th. You can preorder the novel here.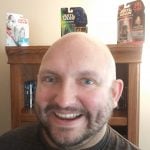 Nate uses his love for Star Wars and movies in general as a way to cope with the pain of being a Minnesota sports fan. When he's not at the theater, you can usually find Nate reading a comic, listening to an audiobook, or playing a Mario video game for the 1,000th time.