Review: Gary Whitta Dives Into the Mind of Luke Skywalker in Marvel's Adaptation of Star Wars: The Last Jedi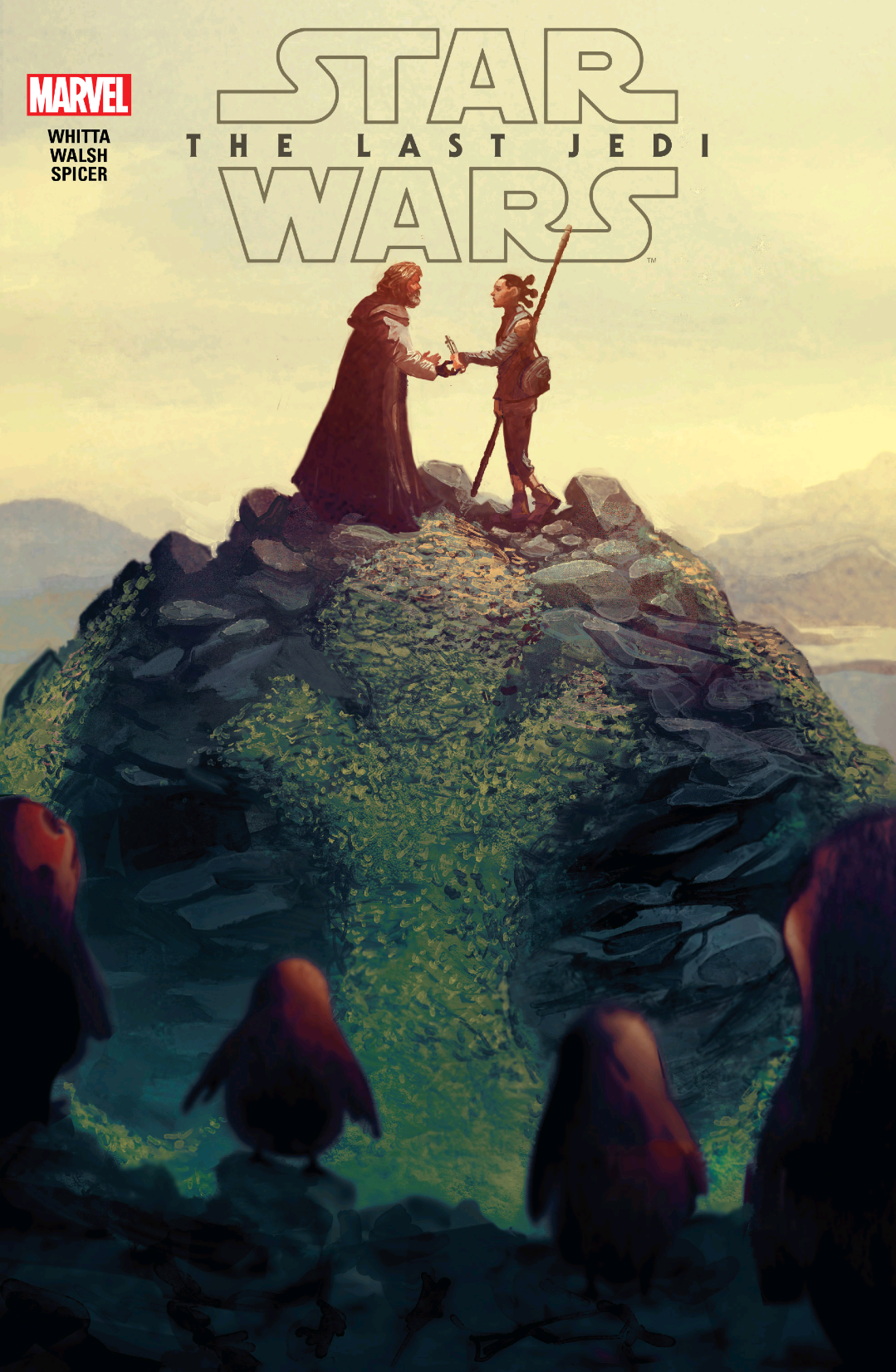 It's time for the Jedi to end…again! You've seen the movie and read the novel by Jason Fry; now it's time to check out Marvel's comic adaptation of The Last Jedi from writer Gary Whitta (Rogue One, Telltale's The Walking Dead), artist Michael Walsh (Hawkeye, Vision), and colorist Mike Spicer (Horizon, Extremity).
Marvel's version of the story spans across six issues, the first of which is available now in a comic shop near you or online at Comixology. There's not much to delve into storywise here as the vast majority of readers who will pick up this issue will have no doubt already seen the film, so this brief review will focus mainly on Whitta's execution of the story and the artwork within the book's pages.
As part of a six-issue mini-series, issue one covers the story from the opening crawl to the moment when Leia and her Resistance realize that the First Order were able to actually track them through hyperspace. By the close of the issue, Rey has had her disappointing encounter with Luke Skywalker, Luke has learned of Han's death at the hands of his nephew, Poe has been demoted, and Finn has awakened from his lightsaber-induced bacta-slumber.
While the story mostly plays out just like the movie version, there are some added moments and variations in the scene transitions that give the comic a feel of its own. Perhaps the standout element in the comic is Whitta's decision to open the issue from the perspective of Luke Skywalker on Ahch-To. He also utilizes this device throughout the issue, allowing readers to understand a little more about his motivations for rejecting Rey's proposal as he struggles to keep himself closed off from a Force that demands to be heard.
Walsh's artwork is lively and energetic, evoking more through the feelings his frantic linework conveys than relying on fine details. Both the art and the color work nicely together to both dampen and uplift the spirit at the appropriate moments. There is something very old school about the art in this comic, and while I prefer a more smooth and detailed style in general, the art choice for The Last Jedi serves the story quite well and makes it truly feel like a comic book with its own identity rather than a shot-for-shot photo album of screen grabs from the movie.
If you're a comic reader on a budget, I recommend checking out some of Marvel's other Star Wars titles this week and waiting to pick this one up when it releases in a collected edition with all six issues later this year (simply because this is a story you already know). But if you love The Last Jedi and can't get enough, this adaptation is off to a good start, and you can't go wrong with giving it a go.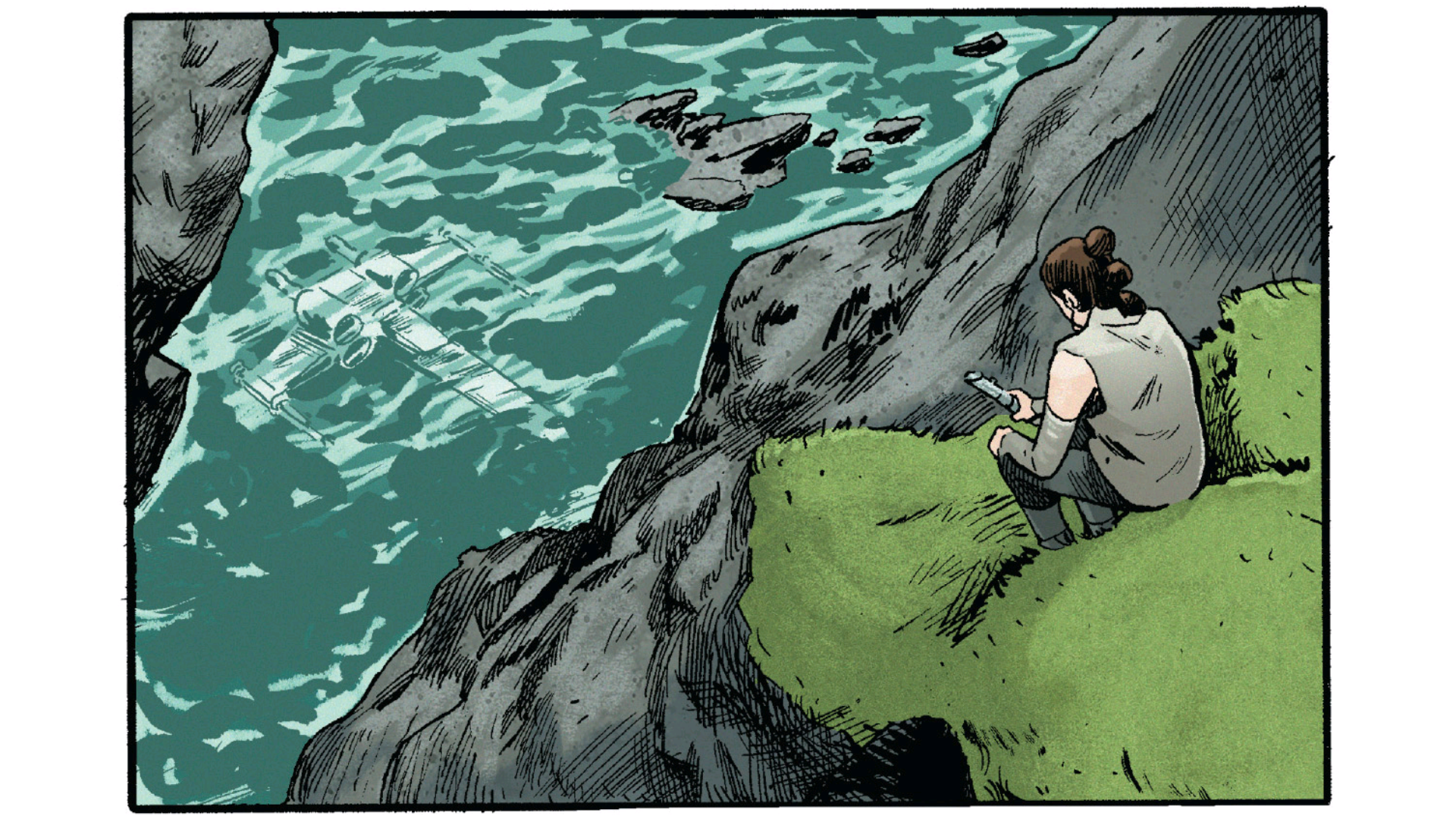 It's hard to judge this one on story, given that it didn't originate with Whitta, but the panels and dialogue are nicely scripted and plotted with a pacing that feels right for the medium. I'm definitely looking forward to issue #2 next month!
Score: 7/10
Until next time, happy reading comic fans!
Jordan Pate is Co-Lead Editor and Senior Writer for Star Wars News Net, of which he is also a member of the book and comic review team. He loves all things Star Wars, but when he's not spending time in the galaxy far far away, he might be found in our own galaxy hanging out in Gotham City or at 1407 Graymalkin Lane, Salem Center, NY.