Star Wars Filming to Return to Skellig Michael This Autumn?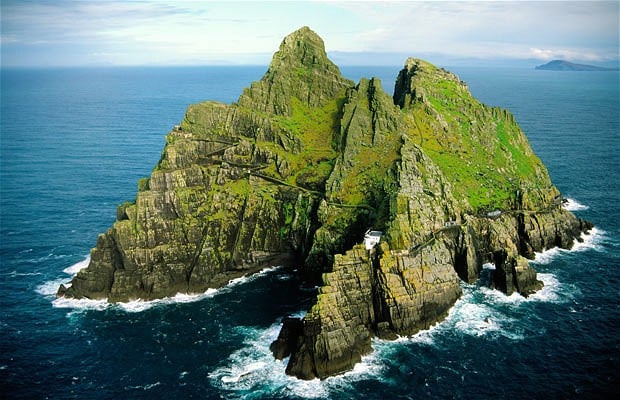 Back in July, 2014 The Force Awakens crew shot for 3 days on the Skellig Michael island off the South Kerry coast. The only cast members present on the set were Mark Hamill and Daisy Ridley. Now there are new reports that Star Wars may return to Skellig Michael this autumn, for some more filming…
From IrishTimes.com:
Star Wars may return to Skellig Michael this autumn, following last summer's controversial use of the Unesco world heritage site as a film set.

The Irish Film Board has refused to confirm or deny that it is in negotiations with Disney Lucasfilm on the company's return, but a production team visited the monastic rock off the Kerry coast several weeks ago.

  
It is understood that ecologists have been employed to conduct a study and monitor the impact of production throughout the season as part of access conditions, given the fragile nature of the national monument, which is rich in archaeology and birdlife.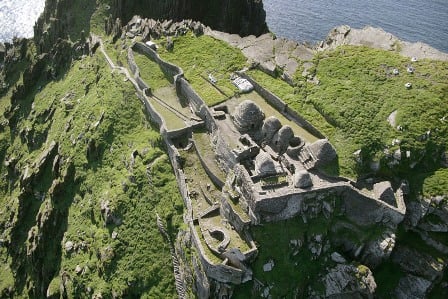 As you probably remember there were rumors last year that the crew wanted to go back to Skellig during the autumn (2014) to capture the scenery, which was quite different during that time of the year. It never happened. It was rumored before that instead of filming from the island they might instead be focusing on exterior scenes that could be filmed from a helicopter and would not necessarily call for the presence of actors.
Could this be the case again? Just a quick aerial shoot for some pick up shots? Or maybe they want to capture the autumn scenery for Episode VIII, although we're still very far away from the start of principal photography.
Thanks to Cantina member Jabba The Hutt for the heads up.