UPDATE 5! Skellig Michael Filming Has Begun. First Pictures from Day One. Photos of Mark Hamill and J.J. Abrams!
Today marks the start of the brief Star Wars: Episode VII production on Skellig Michael off the South Kerry coast. After the break we'll take you behind the scenes.
In a story that Viral Hide has been following for the last couple weeks, today, in fact, marks the first day of filming of a reported three days on the little island of Skellig Michael. According to a report from The Movie Bit, filming has already started this morning. From the wording it sounds like Second Unit stuff:
UPDATE – Some filming has already take place very early this morning
It sounds like the new cast members are filming at the site, with veterans Harrison Ford, Mark Hamill, and Carrie Fisher NOT expected at the location. But info is sketchy at this time:
UPDATE – Apparently it's the lesser known cast members that are to shoot on Skellig Michael, according to some reporters, but again, that depends on their knowledge. But if that's anything to go by, don't expect Harrison Ford, Carrie Fisher or Luke Skywalker
JJ Abrams and cast will be flown in for the shoot at a later point, but thus far none of them have been spotted at the location:
UPDATE – It's now confirmed that a helicopter will fly the cast and very possibly JJ Abrams to Skellig Michael. The helipad will fly from Valencia island.
Thus far pictures from the various locations associated with shoot have been posted by The Movie Bit, but reveal little about what is being shot there and who is doing the shooting. It is possible that the entire three day shoot is Second Unit.
While it's entirely unclear to what extent shooting will occur, IE set pieces etc…, the conservative group Birdwatch Ireland has voiced concerns about the production and its impact on the local bird breeding season as Skellig Michael has been designated a UNESCO World Heritage Site. Dr. Stephen Newton, while airing his concerns, suggested the current shoot is part of the schedule rearrangement that was necessary because of the Harrison Ford injury:
"I would be quite happy if the filming took place out of the breeding season and I'm led to believe it was originally scheduled for September, which is a much better time of year to be doing this sort of thing."
For a virtual tour of scenic Skellig, and a possible look into the various locations to appear in Episode VII, I suggest visiting The Virtual Tourist. And keep checking back for new updates to this shoot as they become available.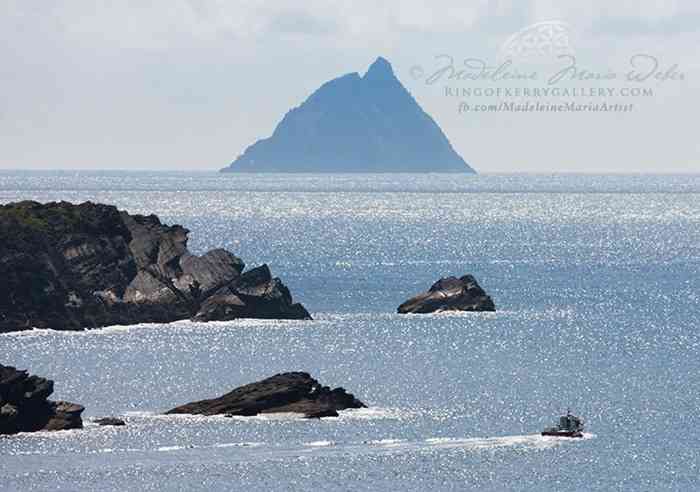 UPDATE!
There are unconfirmed reports that Mark Hamill is in the area. Also a source confirmed to TheMovieBit that J.J. Abrams landed in Kerry airport earlier today.
UPDATE 2!
Chelsea Hamill daughter of actor Mark Hamill, his sons Nathan and Griffin and his wife Marilou arrive at Portmagee harbour to be transported to the set on the JJ Abrams directed Star Wars Episode VII on July 28, 2014 in Skellig Island, Ireland. (via yahoo)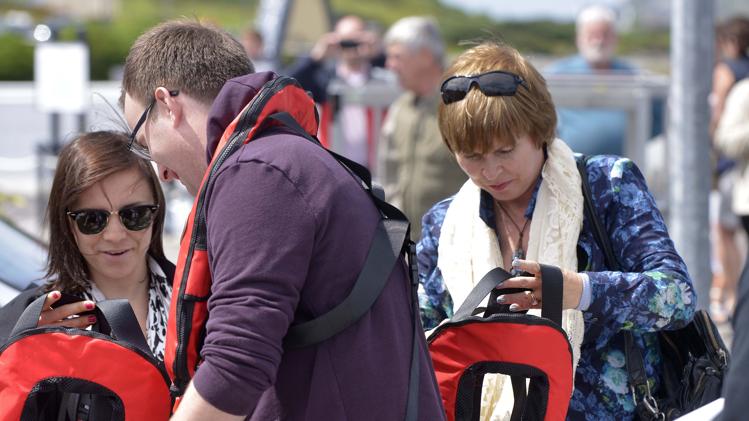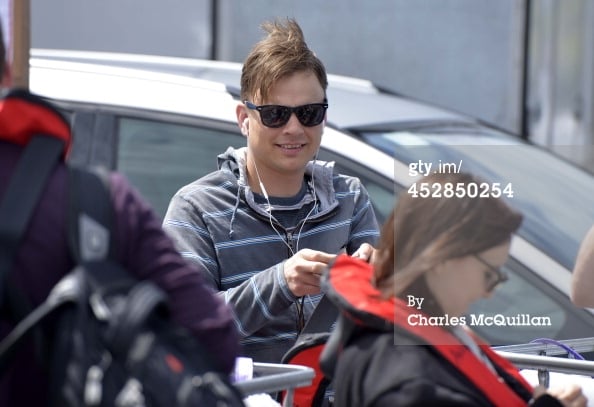 And here's Hamill himself (blue shirt between number 5 and 2) with J.J. Abrams: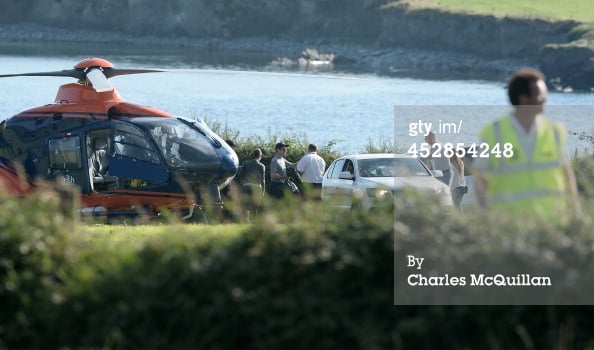 UPDATE 3!
Hey guys Viral here. I've been doing the last updates. Now one of our sources confirmed to me that the Skellig shoot will include 2 actors. He couldn't reveal the identity of the other but I'm sure we'll find out pretty soon. So stay tuned…
UPDATE 4!
Here's one possible reason why the Hamill family are all together at Portmagee:
Happy birthday to my darling Chelsea! Saw A Hard Day's Night with her and the family on the big screen… http://t.co/tBzRujMkXw

— Mark Hamill (@HamillHimself) July 29, 2014
Some better quality pictures from day one: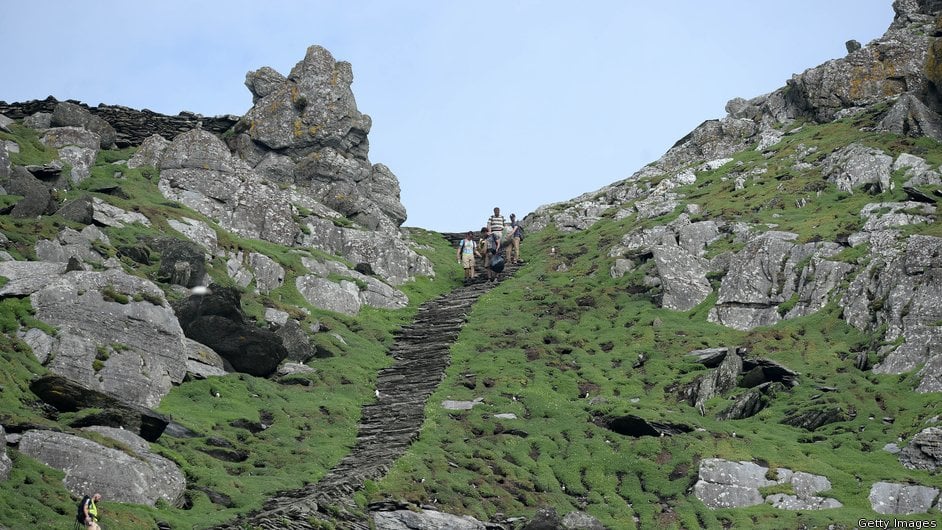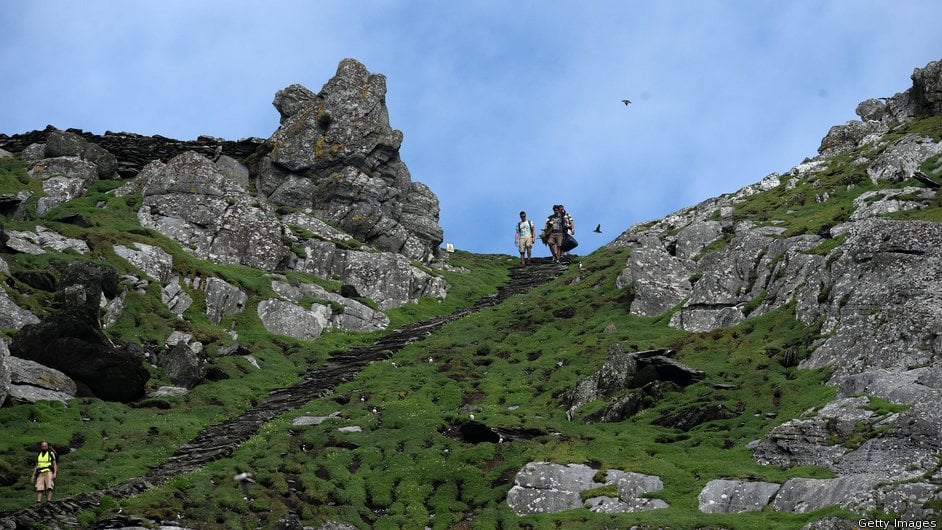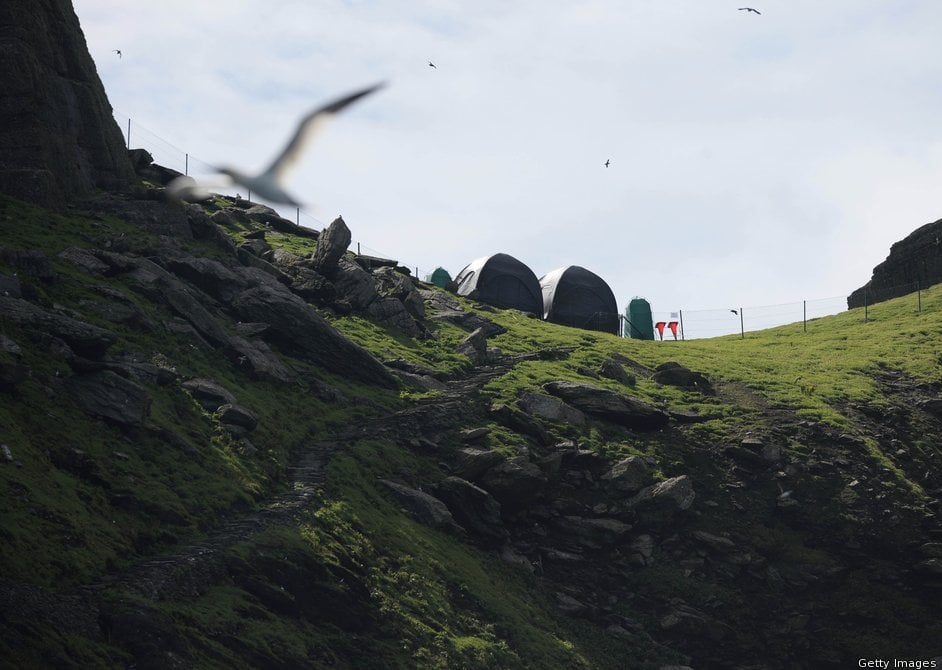 UPDATE 5!
Some videos from day 2: