Star Wars: The Last Jedi Dominates the DVD and Blu-Ray market in its First Week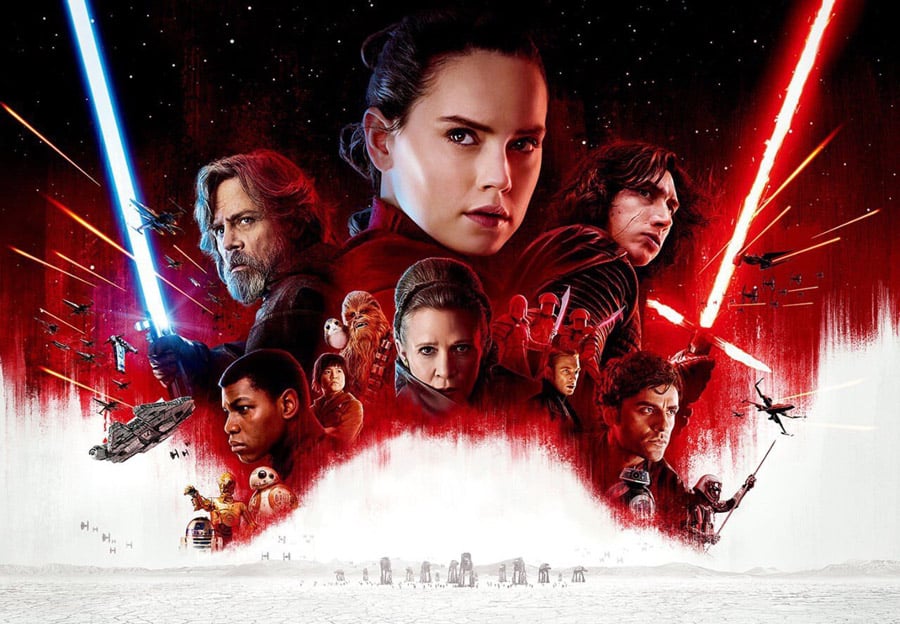 The numbers are in from The Last Jedi's first week on the home video market and as expected it has dominated the field. Although they do not release specific numbers of copies sold, we do have reports from MediaPlayNews on the relative strength of each release.
In its first week of release The Last Jedi topped the charts. Jumanji was in second place selling only 29% of the copies of Episode VIII. That bests the release week market share for most recent films including Jumanji, Justice League, and Thor: Ragnarok. The last movie to do better was the February release of Coco which had less competition and the inherent advantage of being a release aimed at children (kids' movies generally do well in home video releases).
All that being said, take all this info with a grain of salt. We know that The Last Jedi is a relative success, but not knowing the total sales volume for the week, we have no real way of knowing how many copies were actually sold in comparison with those other recent releases.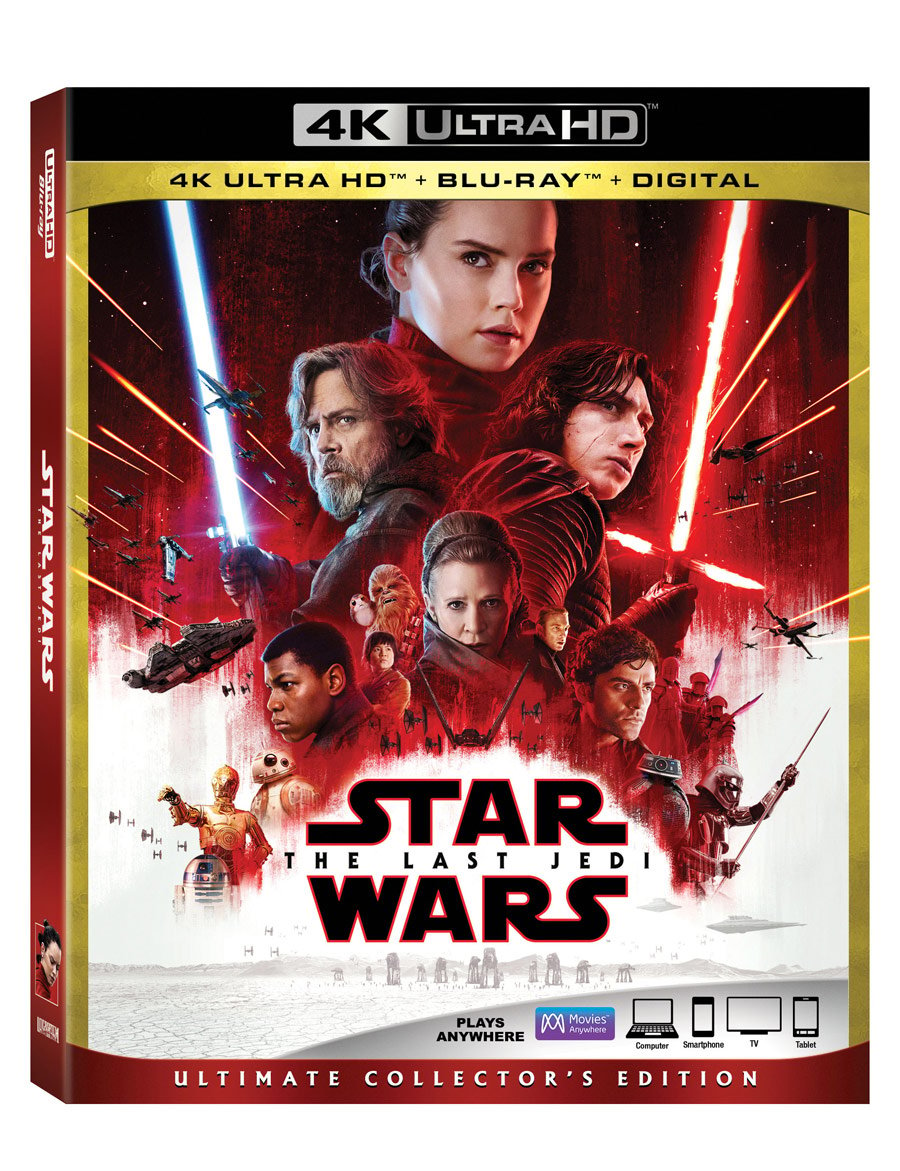 But we can say definitively that those who speculated the home video release of The Last Jedi would be an absolute flop were wrong. As with every other metric we have seen thus far since December, The Last Jedi is a financial success, the only debate is on how much of a success it was and how it measured up to the internal expectations at Disney only known by those higher ups in the Mouse House financial departments.
Whether you liked the movie or not, the Blu-ray release, with its excellent transfer and extensive special features were a welcome move forward in Disney era Star Wars releases. Here's hoping they take this as a sign to keep on that track.
You can read our The Last Jedi 4K Ultra HD Blu-ray review here.
If you're wondering why the movie is sold out on Amazon, read here.
Hat tip to Variety for the report.