'Solo: A Star Wars Story' CinemaCon Footage Shows Han and Lando in an Intense Card Battle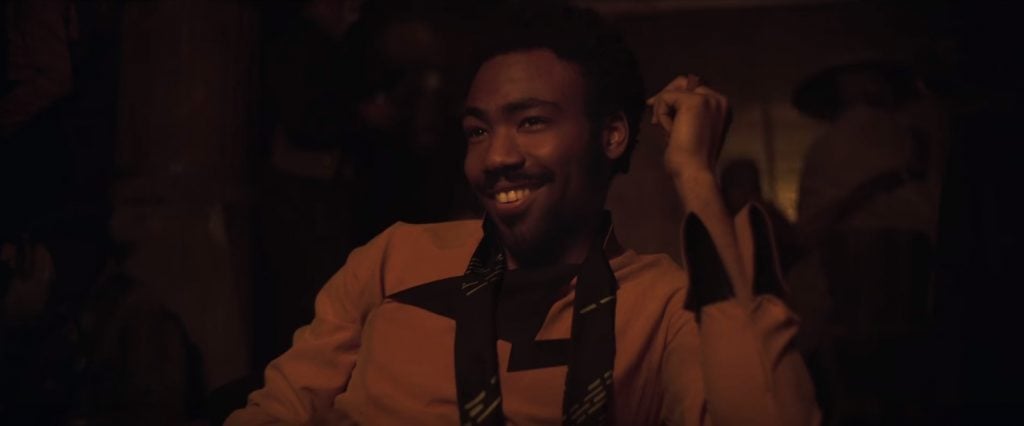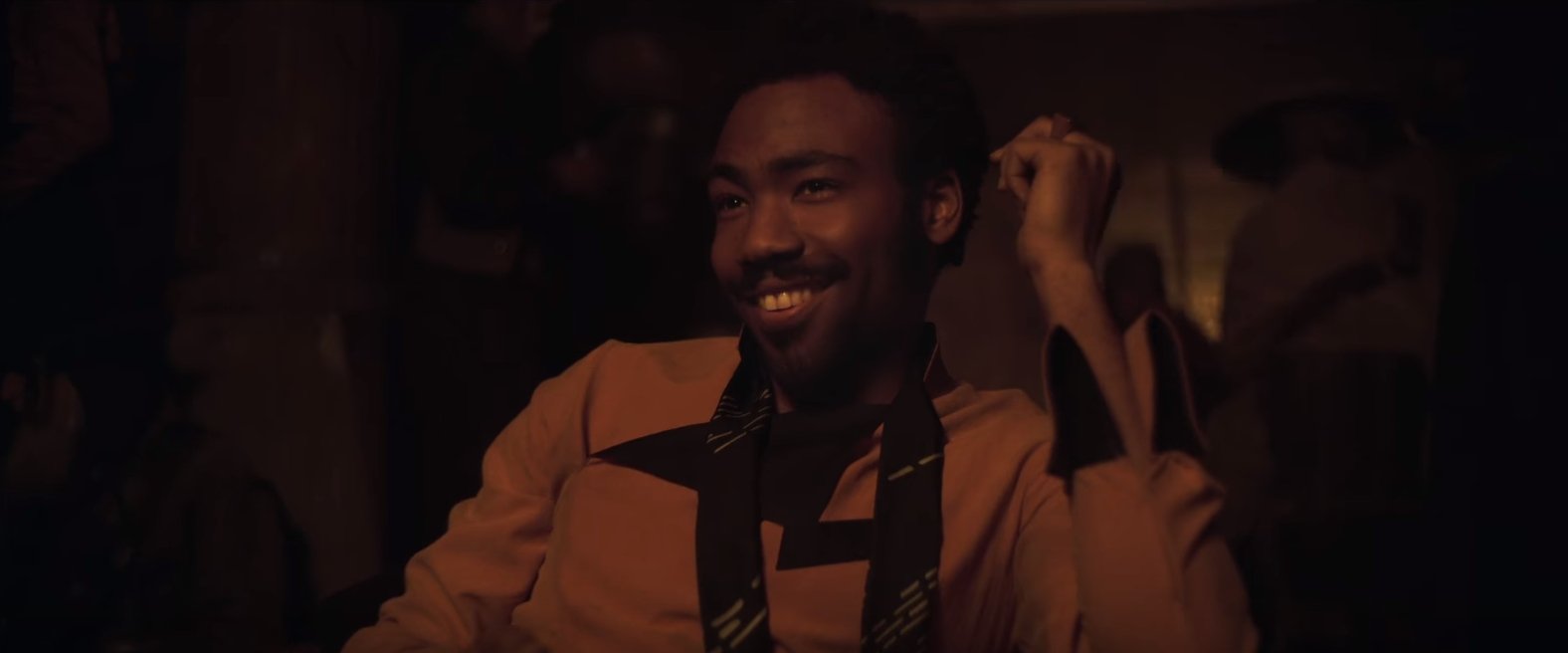 Solo: A Star Wars Story doesn't hit theaters until this time next month, but a few minutes of footage from the highly anticipated film was shown to a few lucky Exhibitors today at Disney's CinemaCon presentation. Read on for more!
Footage from the Solo: A Star Wars Story Sabacc card game between Han Solo and Lando Calrissian was shown to exhibitors during Disney's studio presentation at CinemaCon on Tuesday. Fandango's managing editor Erik Davis posted to Twitter about the event, sharing details and his very enthusiastic take on the fun scene he saw.
According to Erik, the scene includes Han and Lando locked in an intense card gaming battle, upping their bids as Chewie and Qi'ra stand watching. At one point during the clip, Lando is heard mispronouncing Han's name and calling him "Hand" in a funny way. Han seems to wants Lando's ship so bad that he'll do anything to get his hands on it. Apparently, the scene cuts off before the audience got a chance to see how the game ended.
The Han/Lando Sabaac scene is fun – my favorite is how Lando keeps mispronouncing Han's name, like "hand". Han wants Lando's ship and he hustles his way to it as Chewie and Qi'ra stand watching

— ErikDavis (@ErikDavis) April 24, 2018
Deadline later shared even more details of the footage shown:
Han then begins to beat Lando hand by hand until the Captain wagers the Millennium Falcon. "I can take him, let me at him," says Han. Donald Glover sounds precisely like Billy Dee Williams. "Everything you heard about me is true," Lando tells Han while warning him "You might want to quit while you're ahead." The clip goes to black before it's revealed who wins (and we know who that is).
May, with its promise of great movies, is just around the corner, and here at StarWarsNewsNet we're already marking our calendars for the best of what's to come. We'll know more when Solo: A Star Wars Story hits on May 25, 2018.
May the Force be with you….