Buckle up, Baby and Watch This New 'Solo: A Star Wars Story' Supercut Trailer
Ten days ago Disney and Lucasfilm dropped its official trailer for Solo: A Star Wars Story and this week we saw two new TV spots for the film. If you're not interested in watching several videos from around the internet looking for new bits of new footage, then you may want to check out a four minute long fan supercut video from Film Threat that contains the most comprehensive look at 'Solo' so far.
We're five weeks away from the newest film in the Star Wars series and it's fair to say that people are starting to get a little excited. It's not surprising that someone has put together all the available footage for Solo: A Star Wars Story into one big epic Star Wars SUPERCUT.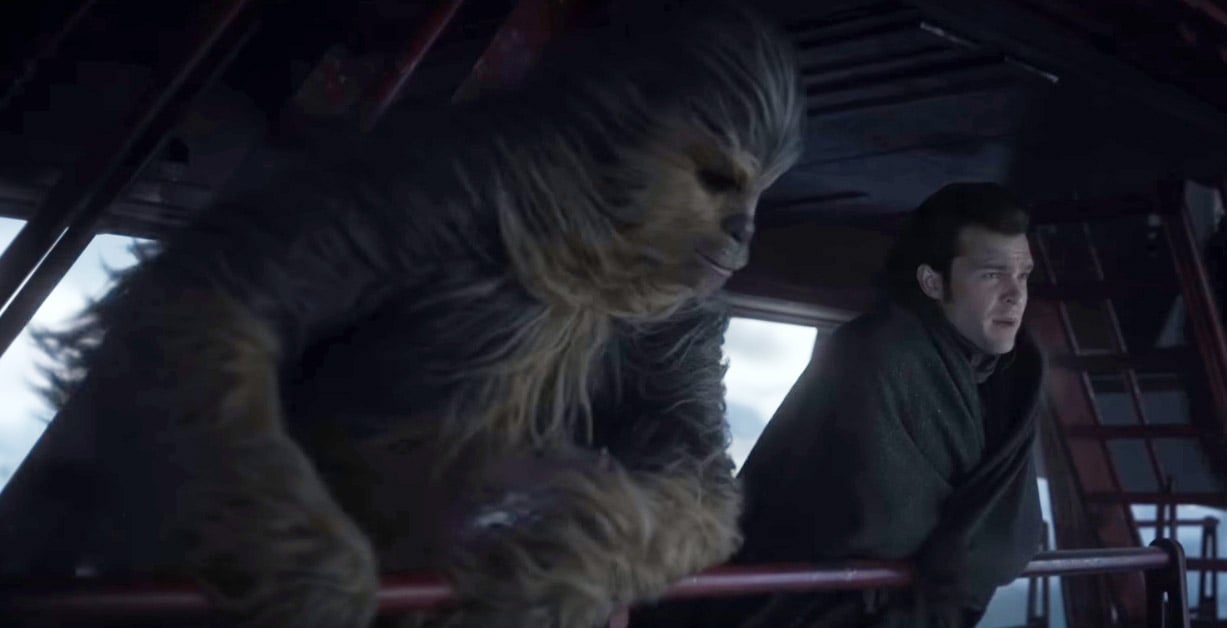 What's cool about this supercut is that it doesn't just slap all the videos together in sloppy lazy fashion. They took all the different shots and dialogue used in the teaser, official trailer, and TV spots and cut them together so that it feels like one seamless preview piece.
Watch the full supercut of all released footage below.
See what we mean about how nicely they made that flow?
May the Force be with you….