Rebels Executive Producer Simon Kinberg Still Writing A Star Wars Movie
A long time ago, Simon Kinberg was attached to write a Star Wars spin-off – which we believe to be the Boba Fett movie that Josh Trank was planned to direct – before it was pushed back for a later date, and Solo took its place in Lucasfilm's development order. Tucked away in a Deadline article about Kinberg and Warner Brothers moving forward on a long-gestating remake of Logan's Run is confirmation that he's still writing a Star Wars spin-off after completing work on Star Wars Rebels.
A week before The Last Jedi was released, Omega-Underground mentioned something about the project known as Tin Can resumed development at Lucasfilm with Simon Kinberg involved as a writer and producer. Insiders have suggested that Tin Can refers to the Boba Fett/Bounty Hunters project, which Kinberg would have also collaborated with writer and producer Lawrence Kasdan. It was confirmed by Entertainment Weekly to have been director Josh Trank's planned movie; like Rogue One, a proof-of-concept sizzle reel had even been prepared by Lucasfilm at Star Wars Celebration Anaheim 2015. However, rumors indicate that the reason it wasn't shown then and there – and why Trank, whose presence was previously advertised ahead of the event, was a no-show – was because Trank and Kinberg did not get along on the set of Fant4stic at all.
Production on that film was said to be an incredibly hostile experience for nearly everyone involved, and Kinberg was later said to have confronted Lucasfilm President Kathleen Kennedy with an ultimatum: either Trank would have to go – in spite of his earlier suggestion that Trank could handle a Star Wars spin-off – or he would. Kinberg ultimately got his way, given his involvement with major Star Wars projects like Star Wars Rebels, Star Wars: The Force Awakens, and Rogue One: A Star Wars Story. Trank announced that he'd be leaving Tin Can for "creative differences" shortly after Celebration (although "fired" seems to be the more accurate term to use here). And thus, the project was placed in Carbonite – but to bring this back to Omega-Underground, their report stated that Kinberg would resume work on Tin Can nearly 3 years after the project halted development.
Now, Deadline – one of the big trade websites – is indicating that this is true with the following line at the end of their article:
[Kinberg] is currently writing a forthcoming Star Wars movie, having been responsible for creating animated series Star Wars Rebels.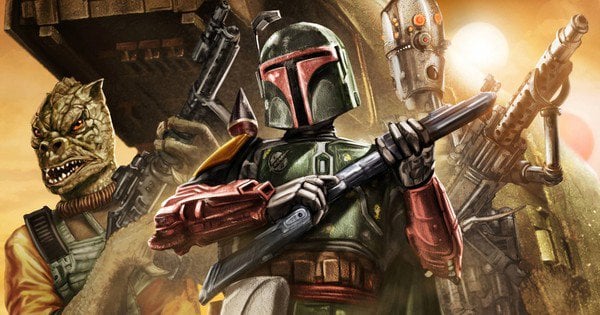 It's not clear if Kasdan is still involved with the project at this point. Given that the working title Tin Can still seems to be used, we can rule out the possibility that Kinberg is working with Rian Johnson or D&D (the Game of Thrones showrunners), and if they're still using the Tin Can codename, then we can definitely say that he's not doing the script to the rumored Obi-Wan film. We can also rule out the possibility that Kinberg might direct the movie, as his aforementioned involvement with Logan's Run means that he'll be busy working on that while this project presumably enters production. All that can be said for now is that the Boba Fett movie is rising from the metaphorical Sarlaac – something that will hopefully happen in a canon story one day.
Grant has been a fan of Star Wars for as long as he can remember, having seen every movie on the big screen. When he's not hard at work with his college studies, he keeps himself busy by reporting on all kinds of Star Wars news for SWNN and general movie news on the sister site, Movie News Net. He served as a frequent commentator on SWNN's The Resistance Broadcast.