Rumor: Boba Fett Movie May Possibly Resume Development.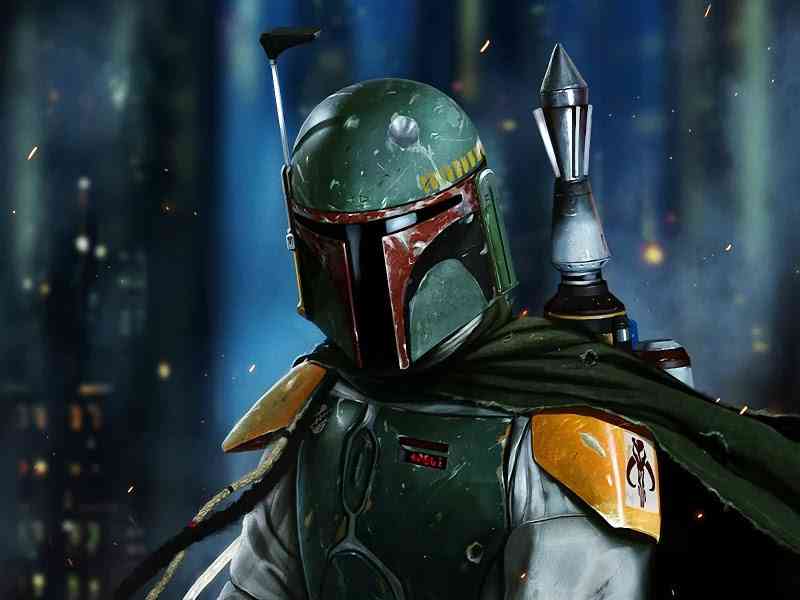 It's not exactly a secret that a Boba Fett movie was always on the cards for Lucasfilm, but given the departure of planned director Josh Trank and the fast-tracking of the Han Solo movie, it seemed like the movie was at risk of being cancelled altogether. Well, you can stop worrying about the fate of the project, because it seems as though it will still be made.
Omega Underground took notice of a certain addition to a list of film productions as observed by My Entertainment World. The addition of the Boba Fett movie to the list suggests that the project will be returning to early development in the near future. The premise reads as follows:
An origin story of the galaxy's most notorious bounty hunter. Boba Fett is a Mandalorian warrior who was trained by his father-figure Jango Fett and became a notorious bounty hunter throughout the galaxy.
Filming is slated to occur at Pinewood Studios in London at an unspecified date. The premise given is not an official one from Lucasfilm, but it does suggest that the movie is still looking into that tried and true "origin story" angle. Technically, we already know what Boba Fett's origin story is through Attack Of The Clones and The Clone Wars – the latter of which actually explained that he wasn't actually Mandalorian – but the emphasis seems more to be about how Boba Fett gained his reputation as the best bounty hunter in the Galaxy.
Perhaps the movie could be a reworking of the story that was planned for 1313, which featured elements of The Clone Wars. If so, then Lucasfilm may have always treated that story as being canon in spite of the looming canon wipe that rendered most of the old EU obsolete. Depending on when this fits into the timeline, it may also be possible that we could see a degree of crossover of the cast of the Han Solo movie. Take this with a grain of salt, but we'll still keep looking into this project for more details – even if it's still 3.5-4 years away. Hopefully, we'll learn more after the apparent Star Wars Anthology summit that's being held early next month.
Grant has been a fan of Star Wars for as long as he can remember, having seen every movie on the big screen. When he's not hard at work with his college studies, he keeps himself busy by reporting on all kinds of Star Wars news for SWNN and general movie news on the sister site, Movie News Net. He served as a frequent commentator on SWNN's The Resistance Broadcast.