Disney Just Announced 26 Movies Through 2023. What Does That Mean For Star Wars?
Hot off the trail of letting fans know that Avengers: Infinity War would be getting a unified global release (which is about a week early for Americans), Disney has revealed a tentative schedule for movies for the next five years. However, new Star Wars projects are nowhere to be seen on this list – which may ultimately illuminate when Lucasfilm is actually interested in dropping new movies.
This absolutely-massive list of films between now and around this same point in 2023 contains no less than 56 titles, 26 of which were revealed in this press release. Only one of the new additions actually has a title (the DisneyNature documentary, natch), but just to be thorough, we'll list every single project that has either been added or moved in one place:
Black Panther – 2/16/18
A Wrinkle in Time – 3/9/18
Avengers: Infinity War – 4/27/18
Solo: A Star Wars Story – 5/25/18
The Incredibles 2 – 6/15/18
Ant-Man and the Wasp – 7/6/18
Christopher Robin – 8/3/18
The Nutcracker and the Four Realms – 11/2/18
Ralph Breaks the Internet: Wreck-It Ralph 2 – 11/21/18
Mary Poppins Returns – 12/25/18
Captain Marvel – 3/8/19
Dumbo – 3/29/19
Penguins – 4/19/19
Avengers 4 – 5/3/19
Aladdin – 5/24/19
Toy Story 4 – 6/21/19
The Lion King – 7/19/19
Artemis Fowl – 8/9/19
Untitled Disney Live Action I – 10/4/19
Untitled Disney Live Action II – 11/8/19
Frozen 2 – 11/27/19
Star Wars Episode IX – 12/20/19
Untitled Disney Live Action III – 2/14/20
Untitled Pixar Animation I – 3/6/20
Mulan – 3/27/20
Untitled Marvel Movie I – 5/1/20
Untitled Disney Live Action IV – 5/29/20
Untitled Pixar Animation II – 6/19/20
Indiana Jones 5 – 7/10/20
Untitled Marvel Movie II – 7/31/20
Untitled Disney Live Action V – 10/9/20
Untitled Marvel Movie III – 11/6/20
Untitled Disney Animation I – 11/25/20
Untitled Disney Live Action VI – 12/23/20
Untitled Disney Live Action VII – 2/12/21
Untitled Disney Live Action VIII – 3/12/21
Untitled Marvel Movie IV – 5/7/21
Untitled Disney Live Action IX – 5/28/21
Untitled Pixar Animation III – 6/18/21
Untitled Disney Live Action X – 7/9/21
Untitled Marvel Movie V – 7/30/21
Untitled Disney Live Action XI – 10/8/21
Untitled Marvel Movie VI – 11/5/21
Untitled Disney Animation II – 11/24/21
Untitled Disney Live Action XII – 12/22/21
Untitled Marvel Movie VII – 2/18/22
Untitled Pixar Animation IV – 3/18/22
Untitled Marvel Movie VIII – 5/6/22
Untitled Disney Live Action XIII – 5/27/22
Untitled Pixar Animation V – 6/17/22
Untitled Disney Live Action XIV – 7/8/22
Untitled Marvel Movie IX – 7/29/22
Untitled Disney Live Action XV – 10/7/22
Untitled Disney Live Action XVI – 11/4/22
Untitled Disney Animation III – 11/23/22
Untitled Disney Live Action XVII – 12/16/22
Untitled Disney Live Action XVIII – 2/17/23
So, for those keeping count at home, that's 6 new Marvel movies, 3 new animated films from Disney Animation and Pixar, and 17 live-action movies. While it's daunting to hear about nearly half the slate added now, 55 movies in 5 years (56 if you want to count last month's Black Panther) is actually a fairly standard commitment for a studio of this size. But wait! There's more!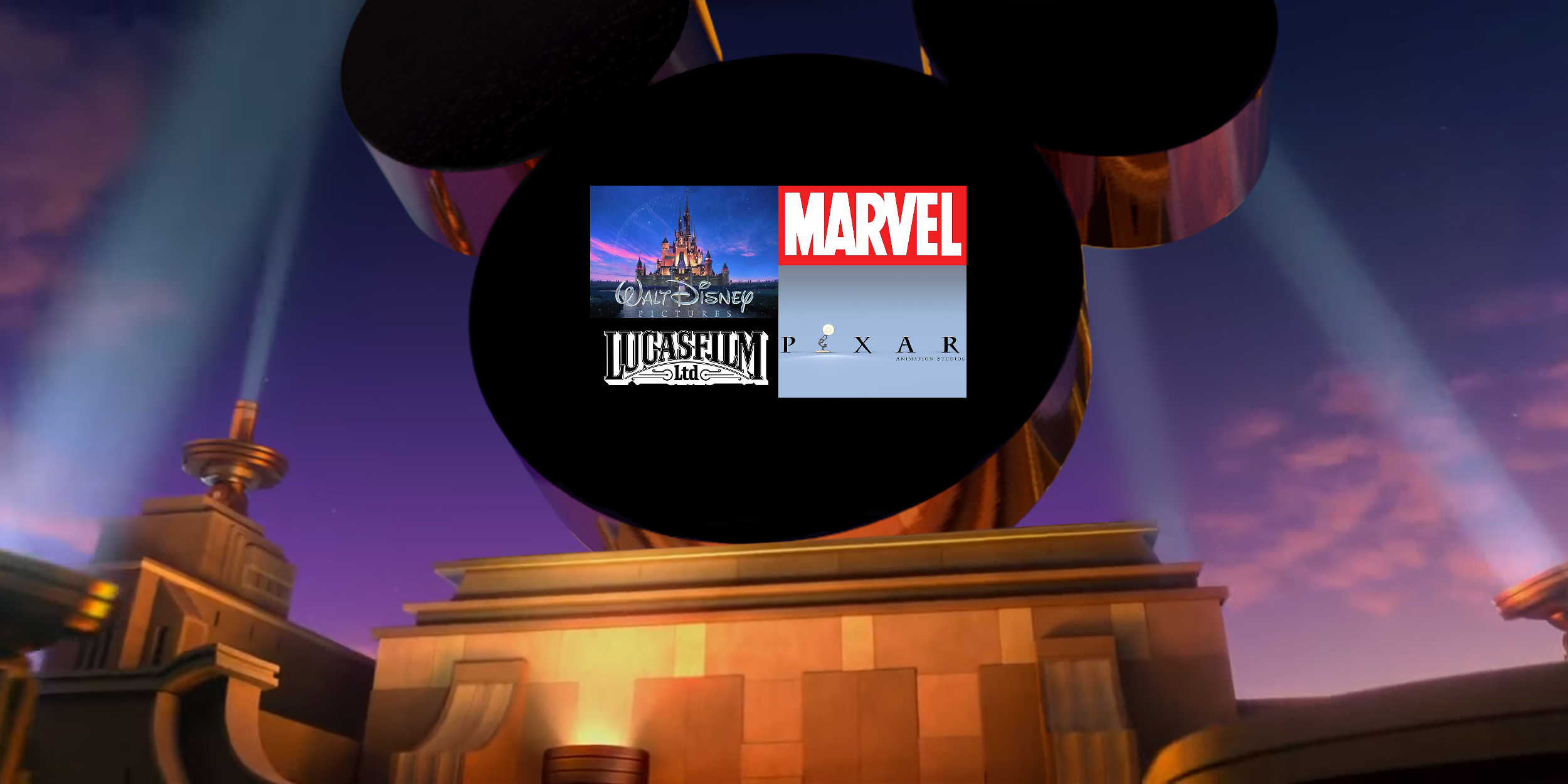 This lineup of films does not include Disney's basically-done deal with 20th Century Fox, as that still has to go through regulative checks from the United States government that may last between the end of this year and the middle 2019 (presuming that Comcast passively-aggressively trying to complicate the deal in a corporate play doesn't create a bunch of headaches for Disney and Fox). Nor does it account for any Spider-Man movie set in the Marvel Cinematic Universe, as Sony Pictures distribute those even if a Disney subsidiary co-produces them, and as such they fall on their slates. Nor does it account for original Disney movies that will be developed for their streaming service, of which the previously-announced mid-budget movies Magic Camp and Nicole are two. Collectively, all of that should double the sizes of their annual slates post-Fox-merger – but it's telling that the Mouse House is not only confident enough to show their hands to competitors so far ahead of everyone else, they're confident enough to do so before potentially securing even more release dates ahead of time.
The one thing that you might notice is that none of these projects are explicitly Lucasfilm projects, and while that features stuff like Indiana Jones and maybe a new IP or two developed some soft sunny day, let's not kid ourselves here: Star Wars is what really matters to Disney. And they're not going to not make Star Wars movies for half a decade when they already have at least nine in development right now (which, for those of you not paying attention, include Solo: A Star Wars Story, Star Wars Episode IX, the as-of-yet not-officially-announced Obi-Wan Kenobi and Boba Fett movies, an entire trilogy of films made with the supervision of Rian Johnson, and at least two movies in a series produced by the team behind Game of Thrones). Of course, there's the possibility that Disney is just reserving some of these dates for the sake of reserving them and then filling them in with Star Wars goodness later. The reverse has actually happened with Pirates of the Caribbean: Dead Men Tell No Tales taking the spot originally intended for Star Wars: The Last Jedi, and something similar looks to be in the works with Aladdin and Star Wars Episode IX.
With that in mind, here's a hot take on what we might expect from Star Wars in a scenario in which the Lucasfilm franchise replaces a generic live-action slot.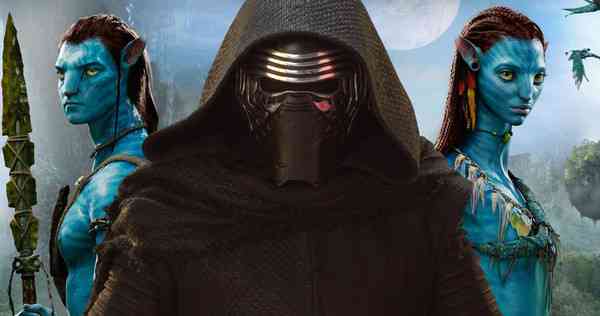 First of all, Disney will absolutely not be releasing Star Wars movies in the Decembers of 2020, 2021, 2024, and 2025 (although we won't need to talk about the last two today, since Disney isn't planning that far ahead). Why? Because if all goes well for James Cameron, then the Avatar sequels are going to finally arrive in those respective windows. Regardless of what you think of the 2009 movie (Feel old yet?), the fact of the matter is that it helped redefine 3-D in cinema and became the only sci-fi franchise to outgross a Star Wars movie, and even if Avatar 2 most likely won't come close to making $2B worldwide like its predecessor, it should still be able to break the bank.
It's definitely in Disney's best interests that Avatar does well – regardless of the whole Fox acquisition, they've got a park expansion to Animal Kingdom to sell, and having new content to expand it with is in their best interest considering that Animal Kingdom is one of their less-popular parks. With the Fox acquisition in mind, it's an even bigger deal: Disney CEO Bob Iger has stated that he wants Avatar to become an Star Wars-scale franchise, and James Cameron is on-board with Disney already because of the Avatar portion of the park. Considering that Star Wars isn't catching on in China, but Avatar made a fortune over there and helped turn the Chinese box office into a force to be reckoned with, it's in Disney's best interest that they rekindle the spark that the original Avatar left.
But aside from Battlefield Smurfs, we can safely presume that Disney will keep Star Wars at a distance from its other big franchise – at least for the time being. The Marvel Cinematic Universe is an absolute powerhouse as a brand and it's looking like Black Panther might surpass the likes of Star Wars: The Last Jedi and The Avengers at the domestic market, which is absolutely remarkable. Disney would be wise to not have their franchises risk cannibalizing one another (a contributing factor, I believe, in moving Avengers: Infinity War's release date forward a week) – and as such, I think we may be able to rule out Star Wars release windows in the Mays of 2021 and 2022. However, I will concede that the late-May release window for 2020 looks like prime real estate for a Star Wars film if one comes out that year, simply because the other windows they could use aren't as favorable. (Lucasfilm may or may not have their hands full with Indiana Jones 5, but thus far they haven't outright denied that a 2020 movie could happen.)
So now that we've ruled out a bunch of options, let's look at what release windows look great for Star Wars. Aside from the May 2020 date I already spoke of, October 2020 seems like an unusual place to put a Star Wars movie, but it would still be appropriate – Star Wars is going to be a hit regardless of what time it's going to release on the calendar. The only issue there is that there's currently a Fox-produced Marvel movie released around the same time, although I think it's likely that any Fox-Marvel movie that's in development at the time Disney's acquisition gets approved will likely be rescheduled, scrapped, or reworked to fit into the MCU.
For 2021, February and March do have competition in the form of some an event film from WB, along with the tenth and supposedly final Fast & Furious movie in April, but right now the slate is clear enough that a Star Wars movie would fit. There's also a July slot available in addition to the late-May slot, although both are just around the time that more Marvel movies are released. 2022 is basically open game for Star Wars, given that no Avatar movie comes out in December of that year, only two movies from Universal have been scheduled, and virtually every other unlabeled live-action release date for Disney films look solid for Star Wars, even if two risk running into Marvel. Beyond what's on the schedule, though, Lucasfilm can afford to get bold with their release strategy – they could try releasing Star Wars movies in traditionally "quiet" periods like January/February and August/September in order to take advantage of a lack of serious competition. Exhibitors would certainly like that, considering that the "Summer Blockbuster" model of old seems to be all but replaced by a "Year-Round" model that has its own perks.
I personally think it's unlikely that they'll skip years for Star Wars after this point, aside from the possibility of 2020 not having a movie (which, with Disney's streaming service fully-operational at that point, will probably be they year that we finally get live-action Star Wars on TV). And I also feel as though we might be headed into a few years where we see more than one Star Wars movie get released, just because plenty's in development and Lucasfilm's expectations for the future of the brand are probably a little more modest than we might imagine. (Still hugely successful, of course, but not necessarily billion-dollar-grossers – and that's fine!) But in any case, Lucasfilm seems to want to avoid announcing things before they're ready to do so, and for now I might imagine that there's already enough on their plate before they make any more plans public. Hopefully, we'll find out more before the end of the year.
Grant has been a fan of Star Wars for as long as he can remember, having seen every movie on the big screen. When he's not hard at work with his college studies, he keeps himself busy by reporting on all kinds of Star Wars news for SWNN and general movie news on the sister site, Movie News Net. He served as a frequent commentator on SWNN's The Resistance Broadcast.